BBC One Releases Official 'Strike: Career Of Evil' Air Date & Trailer
Feb 14, 2018
Fans of BBC One's TV adaptation of J.K. Rowling / Robert Galbraith's bestselling Cormoran Strike crime series will be pleased to know that Career Of Evil will air on BBC One very soon!
As previously announced on Leaky, rumors were circulating about a late-February release of the third series of the show, and the exact date has now been confirmed by the BBC after their release of the official trailer. Strike: Career Of Evil will officially debut on BBC One at 9pm on February 25th:
Are you ready for strike number three?

It's official. Cormoran #Strike returns to screens in #CareerOfEvil on Sunday 25th February, 9pm. @BBCOne. 📺 💻 🗓️ pic.twitter.com/vlEmypbLSg

— BBC One (@BBCOne) February 14, 2018
Watch the trailer below:
The show stars Tom Burke as private detective Cormoran Strike, and Holliday Grainger as his assistant, Robin Ellacott. The story of Career of Evil unfolds as a dismembered leg is sent to Strike's office, testing the partnership between him and Robin as they disagree on a case, and ghosts in their past come back to haunt them.
If you've also been reading the series, J.K. Rowling recently gave a few hints and updates on Lethal White progress, which you can read here. We've also received news that Strike – The Silkworm, the second instalment of the series, will be released on DVD (with an exclusive behind-the-scenes featurette) on February 19th by Warner Bros Home Entertainment.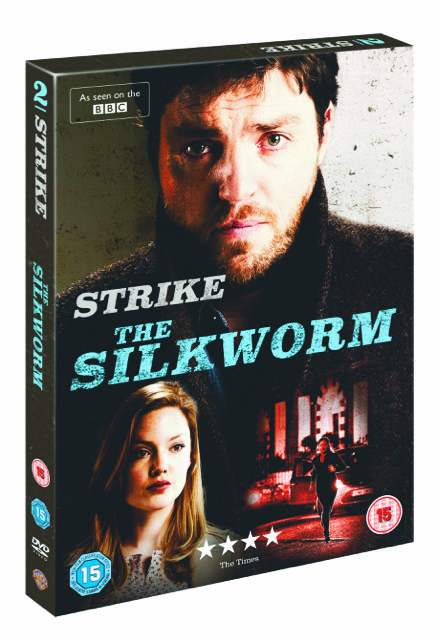 Career of Evil will release on DVD on March 5th.
Tom Burke also recently spoke about the show, Alan Rickman inspiring him as his mentor, his early career and more in a recent interview with The Times, which you can find here:
"Burke's godfather, whom he adored and revered, was Alan Rickman. He watched his performance as Professor Snape in the Harry Potter films for tips on how to sustain a character and keep it interesting. Nobody knew about the Rickman connection until 2008, when he cast Burke in a play he was doing at the Donmar Warehouse, to predictable whispers of nepotism.
"It didn't come out of nowhere, in terms of where I was in the profession," Burke points out, "and I know Alan well enough to know that he wouldn't have cast me unless he was absolutely sure. He took everything too seriously for that.""
Are you planning to watch Career of Evil? What are your predictions for Lethal White? Let us know in the comments!