James and Oliver Phelps Release New Episode of 'Double Trouble' From A Celebration of Harry Potter!
Feb 16, 2018
Oliver and James Phelps (best known to us as the Weasley twins)  announced their new audio cast, Double Trouble, last November, christening their YouTube channel with an episode from Harry Potter: The Exhibition in Madrid. They recently released a brand new episode from A Celebration of Harry Potter, where we caught up with them at exclusive Q&A panels with the twins and other cast members present (namely Natalia Tena, Bonnie Wright and Stanislav Yanevski).
The episode begins at the opening ceremony of Celebration, during CineConcert's performance of Goblet of Fire. The episode contains a collection of memories from the weekend (and prior to the weekend, where they watched a Sacramento Kings vs Orlando Magic basketball game – which Orlando Magic unfortunately lost – and visited Universal's Volcano Bay waterpark and, of course, played golf).
Oliver and James spoke about going out for dinner with the cast, catching up with people they hadn't seen since Potter, announcing Harry Potter: The Exhibition's move to Milan (Italy) live on stage, meet and greets with fans and Stanislav "putting his foot in it"! The twins also shared that they signed someone's shoe decorated with their faces after being soaked by the Florida rain, went on multiple coasters multiple times (and James gave recommendations on where to sit on the Hulk ride at Islands of Adventure).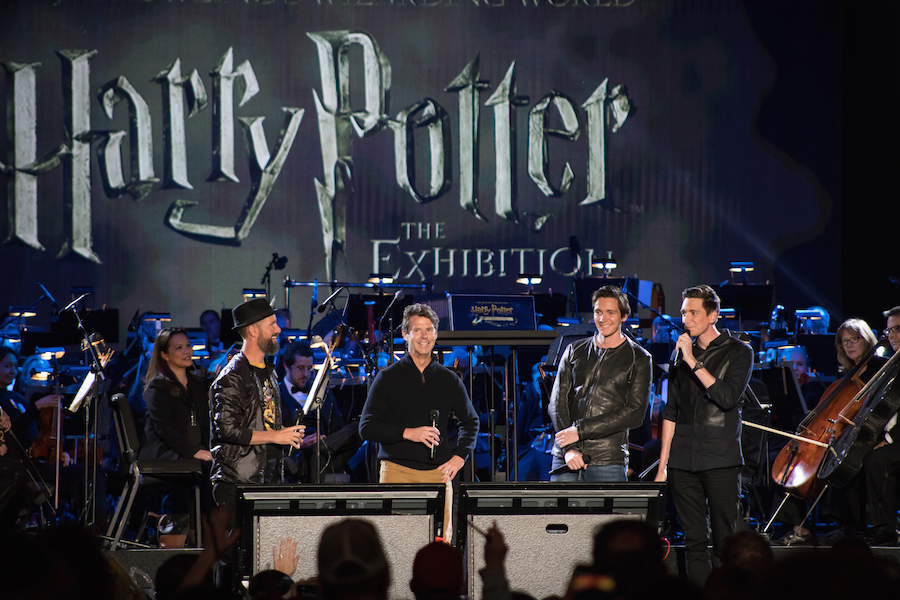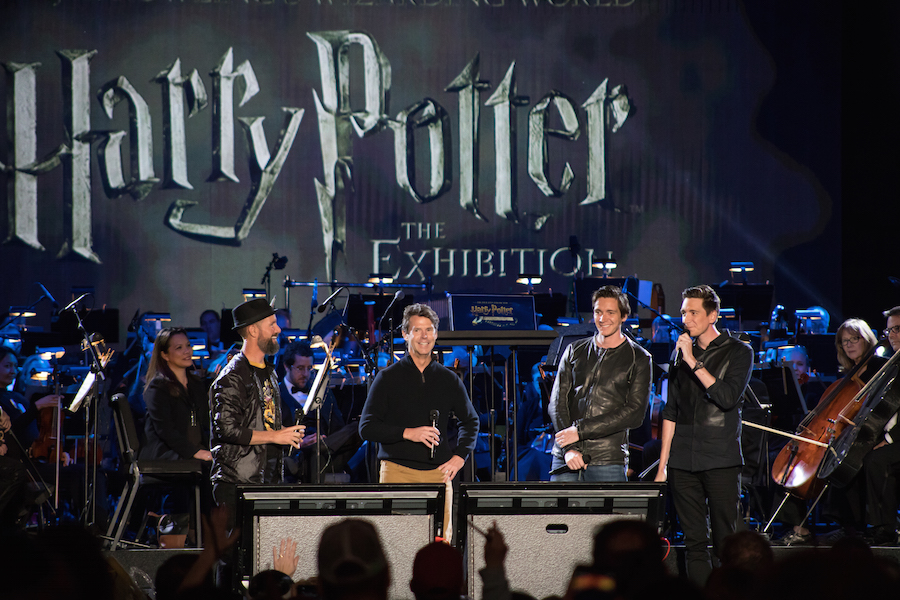 At one of the cast Q&A panels, Bonnie, James and Oliver led an in-depth planning session of a new Quidditch team, The Sloths, which is unpacked further (along with audio clips from the panel). They've already been sent suggestions on logos and team members!
Seeing the rest of the cast was "just like seeing old school friends", and the audio cast includes a small Q&A with Bonnie Wright, Stanislav Yanevski and Tolga Safer (who portrayed Karkaroff's Aide in Goblet of Fire), and reminiscing filming the fourth film. Bonnie Wright also spoke about her work on the Arctic Sunrise with Greenpeace, raising awareness of microplastic pollution in the ocean, and meeting with the sustainability team at CocaCola.
James and Oliver gave a look at Diagon Alley and the Hogwarts Express, and shared their photos from Weasley's Wizard Wheezes, which, according to fans who spotted them "made the whole thing a lot more real!":
The Weasleys visiting us in Weasley's Wizard Wheezes.
.#HPCelebration #weasleyswizardwheezes #MinaLima #HouseofMinaLima pic.twitter.com/PVNq912BvB

— MinaLima (@minalima) January 28, 2018
It was great to see 'behind the scenes' of A Celebration of Harry Potter, and we're glad the cast seem to have had such a great time. Listen to the audiocast below, and be sure to catch up with our coverage of opening ceremony, expo and panels, cast Q&As and our interview with MinaLima!