Quidditch Challenges Added to Sport Relief's Hogwarts League
Mar 10, 2018
Previously we reported on Sport Relief's upcoming Hogwarts League event, rallying Potter fans to help the nation achieve one billion steps per day from March 17th-23rd to raise money for charity. Of course, there's the added bonus of being able to help your Hogwarts house win the league!
Participants can sign up to their Hogwarts house, and track live leaderboards within the app, which will reveal the amount of steps each house has completed – it's bound to get super competitive!
Harry Potter audiobook reader Stephen Fry showed his support for the event (a partnership between Sport Relief / Comic Relief and Pottermore), declaring his support for team Slytherin:
"I don't need a Sorting Hat, I've downloaded the Sport Relief App, and I'm stepping for Slytherin. Help your house step to victory."
Are you a brave Gryffindor or a dedicated Hufflepuff? Maybe you're a cunning Slytherin or perhaps a wise Ravenclaw? Whatever you are, get the @SportRelief app and help your house step to victory in the #HogwartsLeague. Go to https://t.co/Zx19e5GrSd pic.twitter.com/qwrH5XLL1c

— Stephen Fry (@stephenfry) March 8, 2018
The Sport Relief app also allows users to participate in challenges, and Potter fans will be pleased to know that – as part of the Nation's Billion Steps a Day Challenge  – Hogwarts League users will be able to compete in two flying-themed step challenges to unlock snippets from the new audiobook edition of Quidditch Through the Ages, read by Walking Dead star Andrew Lincoln and releasing March 15th. Proceeds of this book benefit both Comic Relief and Lumos.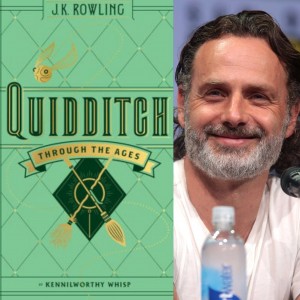 The first challenge, 100 Quidditch Pitches, challenges users to individually walk the equivalent of 100 Quidditch pitches (around 9.5 miles) – any users found to be using a broom will be immediately disqualified.
Completing the challenge will give you access to a sample of the new audiobook!
The second challenge, The Annual Broom Race of Sweden, encourages competitors to team up and take part in a race from Kopparberg to Arjeplog (over 300 miles). Muggle or not, you'll have to take part in this one on foot! By taking part in this challenge, you'll be rewarded with clips from the Quidditch Through the Ages audiobook along the way to keep you company.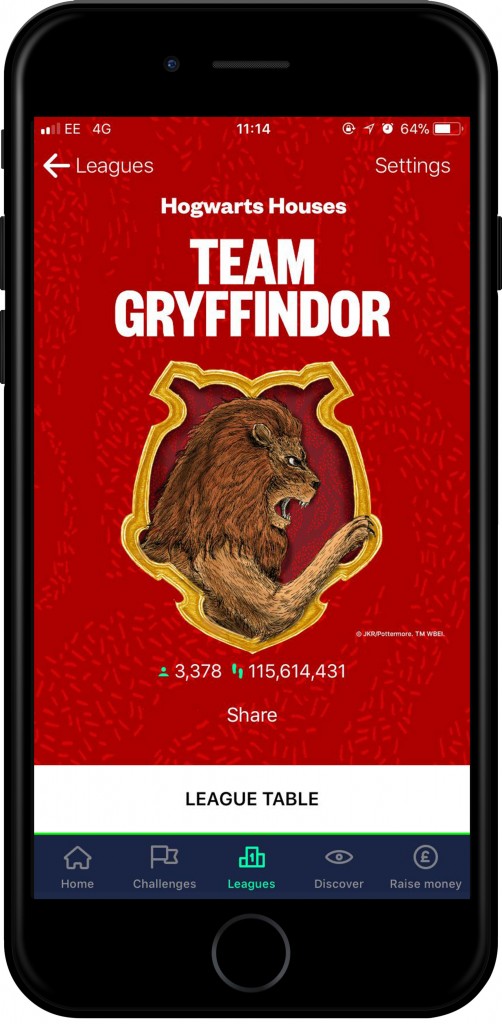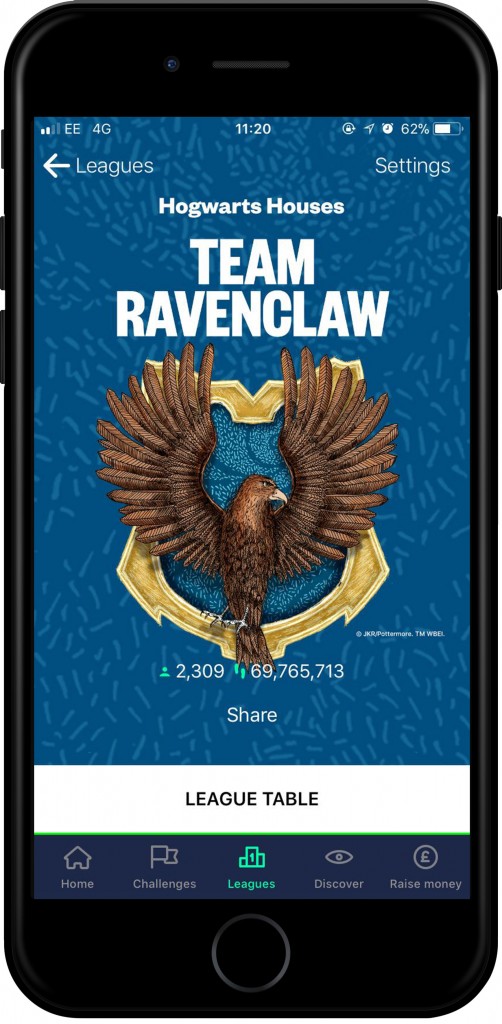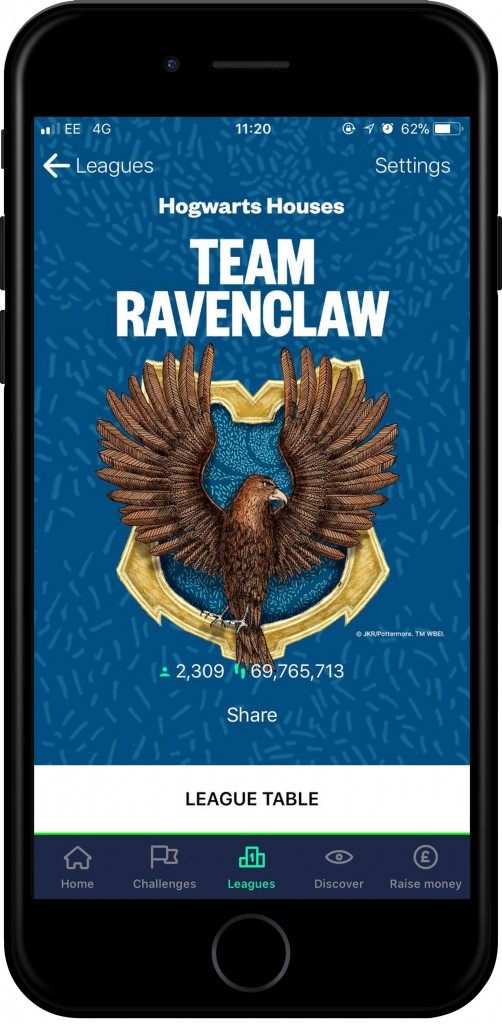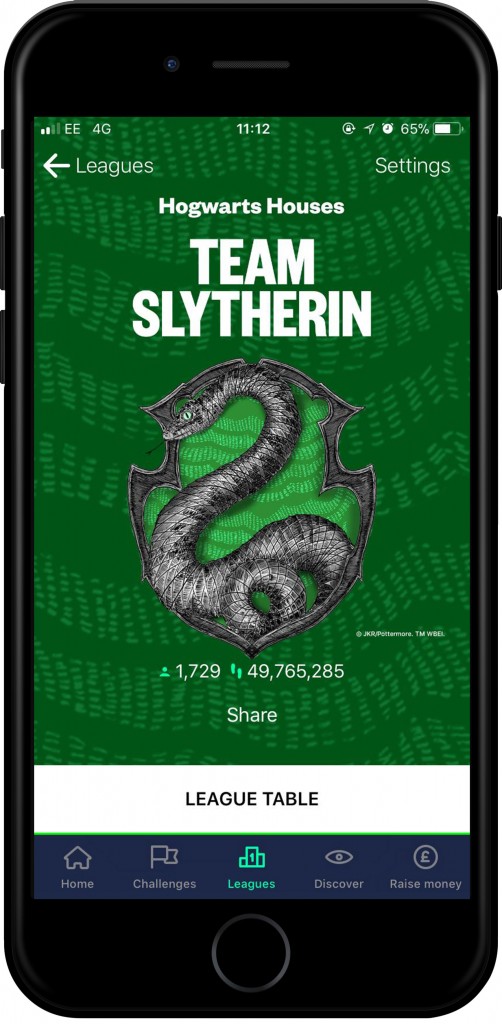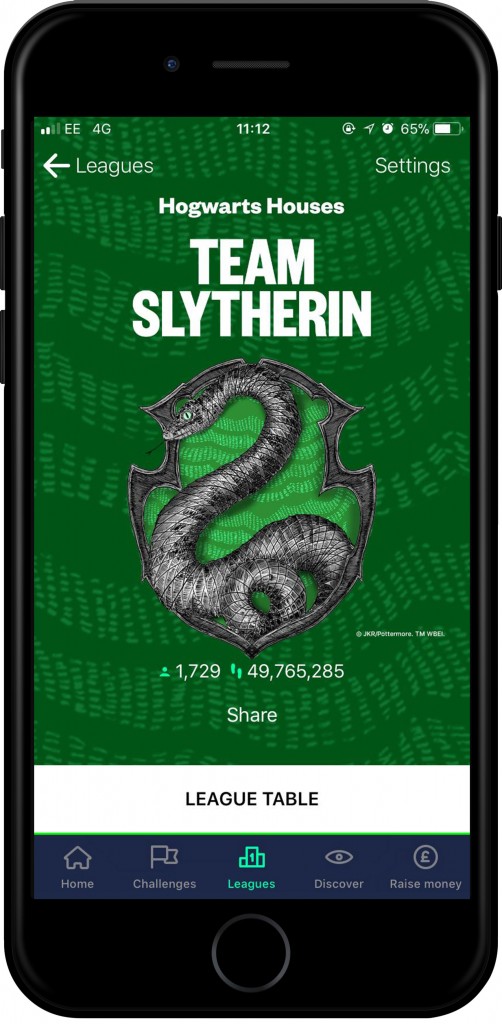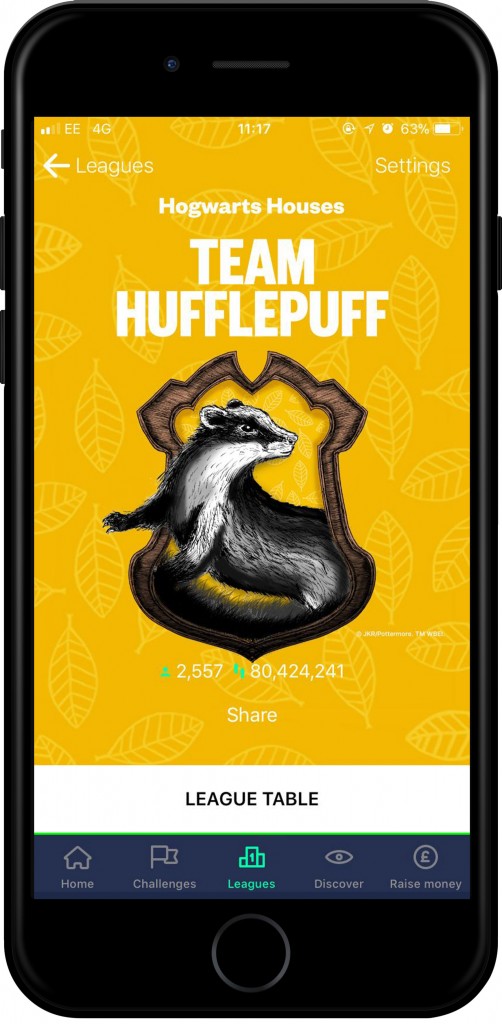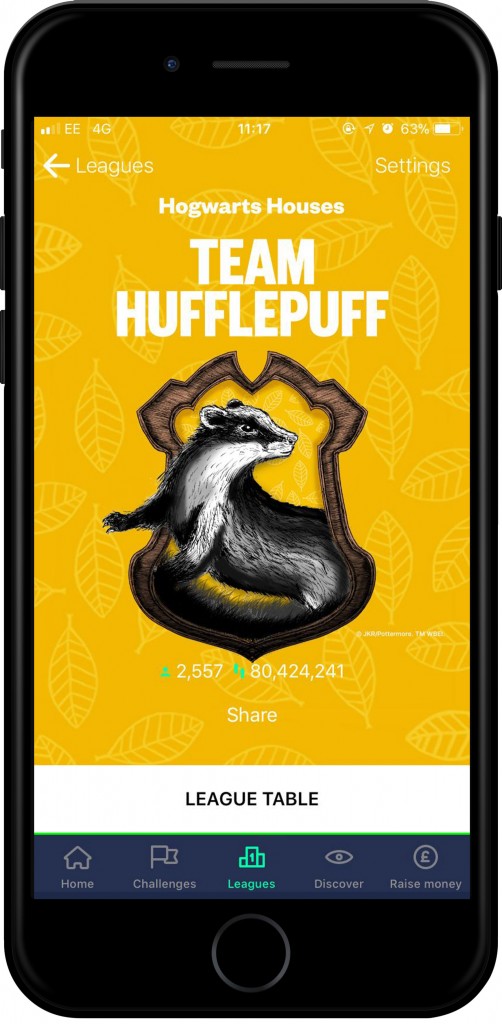 Money raised by Sport Relief during this campaign will go towards helping Comic Relief tackle issues affecting young people across the world. Comic Relief is a UK-based charity aiming to created a world free from poverty, and has raised over £1 billion since 1985. Find out more here.
Download a link to the app here, and use #HogwartsLeague on social media to interact with other users!
As reported by Pottermore, Gryffindor is in the lead:
'As you'd expect, brave Gryffindors are storming ahead – with an average step count of 92,615, followed by Hufflepuff with 84,512, Ravenclaw 82,245 and then Slytherin with 78,767.'
Read Pottermore's piece on the League so far here.
What are you waiting for? Get walking, and may the best house win!