Weekly Round-Up: Actors Joined #MarchForOurLives, Jessica Williams Addresses 'Crimes of Grindelwald' Apparition Controversy and More!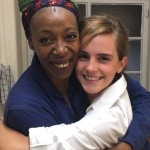 Mar 25, 2018
It's been an incredibly busy week in the Harry Potter fandom–not that that's unusual!
We celebrated the birthdays of David Thewlis and Gary Oldman, and heard Dan Fogler talk Fantastic Beasts, Brooklyn Gladiator and LeakyCon in his podcast. Where books are concerned, J.K. Rowling's Crimes of Grindelwald screenplay became available for pre-order, and the final word of the fourth Cormoran Strike novel, Lethal White, has been penned!
For fans interested in getting out of doors, Universal Orlando Resort announced upcoming Christmas plans and enhancements to the magical Forbidden Journey ride nestled in Hogsmeade on Universal's Islands of Adventure. We also learned that the History of Magic documentary will come to the U.S., airing on the CW network next month! And, finally, we celebrated the 600th anniversary of the death of Nicolas Flamel with a tribute to his historical importance and some fantastic theorizing on the part he will play–thanks to Brontis Jodorowsky–in the next chapter of Grindelwald's quest for power and superiority.
Now, for news on what the individual actors in our wizarding world have been up to, read on for details about their involvement in the #MarchForOurLives movement, upcoming projects, awards and much more!
Actors Join #MarchForOurLives 
Emma Watson and Noma Dumezweni, who have both filled the shoes of Hermione Granger, followed in her footsteps yesterday by joining the latest call to social action, the #MarchForOurLives. Not unlike Hermione's fearless activism on behalf of the House Elves of Hogwarts, better known to fans as S.P.E.W, Watson and Dumezweni marched for students of the U.S. now demanding a response to gun violence in schools.
I'm proud to support the amazing students behind #MarchForOurLives. Today they are marching on Washington DC to demand an end to gun violence in US schools and communities. Please show your solidarity: https://t.co/0boM1KLavOpic.twitter.com/CnF8UxnVh9

— Emma Watson (@EmmaWatson) March 24, 2018
#marchforourlives#marchforourlives#marchforourlives#thekidsarealright ??? @ Manhattan, New York https://t.co/JgxmKIwR91

— MissNoma (@MissDumezweni) March 24, 2018
J.K. Rowling herself took to Twitter to support the march, and Parkland student (and survivor) Sam Fuentes:
She got shot, she watched her friends die, she stood up in front of millions, threw up out of nerves, laughed about it, then finished her speech. #SamFuentes, there are no words ❤️ https://t.co/orbD7laaRm

— J.K. Rowling (@jk_rowling) March 25, 2018
Alison Sudol, who portrays Queenie Goldstein in the Fantastic Beasts series, also showed her support and shared video of the inspiring numbers gathered on behalf of the cause.  
Jason Isaacs, known for being outspoken about his political views, transfigured his words into action by participating in the march that swiftly became a movement.
#MarchForOurLives leaders making waves in the gun control debate are also crossing into Potter territory, and the students have been likened to a real-life Dumbledore's Army:
Oh… I… hm. pic.twitter.com/Dgxv5URO0h

— Cameron Kasky (@cameron_kasky) March 25, 2018
You know you belong there. You #NeverAgain kids are the Dumbledore's Army of your generation. ❤

— Audrey _ #GunSenseNow (@HedwigGraymalk) March 25, 2018
Jessica Williams Addresses Apparition Controversy
Jessica Williams, personal friend of J.K. Rowling and charged with playing an unnamed role in the upcoming Crimes of Grindelwald film, had a few things to say about the apparition controversy that quickly spread through the fandom following the release of the first trailer. She spoke to Mashable in an effort to calm the ensuing "frenzy," as the article put it.
"David Yates and Jo [wrote the script]. Who knows more about the Potter universe person than the person who created it? Nobody. Not a single person." "So, like, LOL what do you mean?! Don't you think that will addressed in film? Don't you think there was a reason for it? Do you think you know more than she does on this subject?"
Exactly. Though, we couldn't resist lightheartedly quoting Hermione to draw attention to a point of great interest–as it clearly has been–and by so doing encourage fans to participate in a healthy spot of theorizing and discussion:
"You can't Apparate inside the Hogwarts grounds, how often do I have to tell you?" – Hermione Granger #CrimesOfGrindelwald#FantasticBeastspic.twitter.com/p14YeOjfsI — The Leaky Cauldron (@leaky) March 13, 2018
In fact, not long after the trailer's debut, Leaky issued a full analysis and devoted a significant amount of text to considering all the possible explanations for the "apparent" discrepancy, knowing full well that there must, of course, be one–and no doubt a brilliant explanation, at that!
Regarding the question of apparating into the Hogwarts castle or grounds, Leaky observed:
"Rowling herself stated this was an impossibility via Pottermore–and yet, she penned the script! This brings her Fantastic Beasts screenplay within canon even though the entry comes through the medium of film. So how do we reconcile that which appears to have no obvious explanation?"
After explaining some of our theories based on previous scenes in the Harry Potter series, we circled back to the same point also made by Williams, at all times acknowledging Rowling as the obvious and definitive expert on the subject:
"Whatever the reason for this break from our previous understanding of the wizarding world and knowledge of established canon, J.K. Rowling undoubtedly has a good reason, and it will likely factor heavily in the plot!"
In summary, lighthearted jests and frantic theorising are a major part of the Potter fandom, and it's great to have the opportunity to theorise about something new once again! At all times we're respectful of Jo Rowling's obvious ownership of this story, and have faith in the storytelling process, and whilst we can't speak for how other individuals and sites may have handled the issue, our aim is always to bring Potter fans the latest Wizarding World news, theories and discussions! Read our full theories here.
Michael Gambon Stars in Judy
Principal production on the upcoming Judy Garland biopic, Judy, began this week. The film stars Michael Gambon, well know for portraying the wizened Albus Dumbledore of later Potter films, alongside Jessie Buckley, Finn Wittrock and the Oscar-winning Renee Zellweger in the titular role.
The Hollywood Reporter described the film as follows:
"Judy will chronicle Garland's arrival in swinging 1968 London to perform in a series of sellout shows. It has been 30 years since "the world's greatest entertainer" shot to global fame in The Wizard of Oz and as she prepares for the concerts, she battles with management, charms musicians and reminisces with friends and adoring fans, while also embarking on a courtship with Mickey Dean, her soon-to-be fifth husband. Yet Garland is also fragile, and having spent 45 of her 47 years working, she is haunted by memories of a childhood lost to Hollywood and a desire to be back home with her kids. Will she have the strength to go on?"
A big question, indeed! And while exploring the ups and downs of the latter part of her shining career, fans will be treated to some of her beloved songs, including "Over the Rainbow." Revisiting the iconic songstress and her classics should be magical and, in the first look promoted by the Hollywood Reporter, Zellweger certainly looks the part.
Gambon will cross her path as Bernard Delfont, the "Russian-born British theatrical impresario, who served as chief executive of EMI Ltd. from 1969-80," according to Imdb.com.
Warwick Davis Reveals Star Wars: The Last Jedi Cameo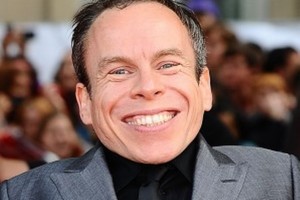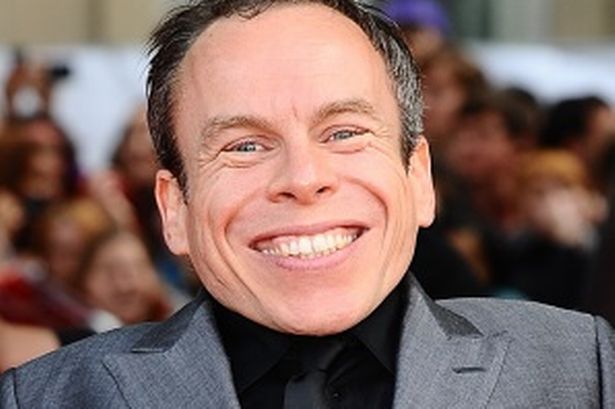 Warwick Davis, known to Harry Potter fans for playing Professor Flitwick and the goblin Griphook, has also featured repeatedly in the Star Wars series as a variety of characters. He was in Star Wars: Return of the Jedi as the Ewok Wicket, Star Wars: The Phantom Menace, Rogue One: A Star Wars Story and, most recently, Star Wars: The Last Jedi.
Though it turned out his brief cameo as an alien was cut from The Last Jedi, the omission did not in any way diminish Davis' enthusiasm for the series or his excitement at being included in the upcoming digital and Blu-ray releases of the film. 
Deleted scenes on @StarWars#TheLastJedi blu-ray and digital release include my 'one-eyed naked alien' cameo. I tried to maintain what 'little' dignity he had in this behind-the-scenes photo! #SmallPartpic.twitter.com/ljJJsj1Ii1 — Warwick Davis (@WarwickADavis) March 17, 2018
Fans can spot Davis on Digital HD now and on DVD and Blu-ray March 27.
Ezra Miller Attending Wizard World Comic Con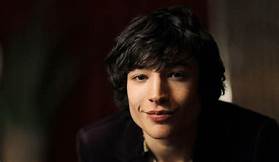 Ezra Miller, best known to Potter fans as the conflicted and mysterious Credence Barebone, is among stars attending the Wizard World Comic Con in Philadephia May 17-20, according to the Digital Journal.
Digital Journal did not specify the days Miller is slated to appear, but his Justice League costars Jason Momoa and Ray Fisher are scheduled for Saturday and Sunday. In addition to featuring such high profile guests, the event will also include "non-stop live entertainment, gaming, exclusive Q&A sessions with top celebrities, movie screenings hosted by stars and directors and more."
The convention hours are Thursday, May 17, 4-9 p.m.; Friday, May 18, noon-7 p.m.; Saturday, May 19, 10 a.m.-7 p.m. and Sunday, May 20, 10 a.m.-4 p.m. Children 10 and under will be admitted free with a paid adult.
Evanna Lynch Represents Ireland, Discusses The Country Girls
Evanna Lynch, beloved by fans for her portrayal of the whimsical Luna Lovegood, attended a gathering at the Irish Embassy in London this week–and with all the optimistic humor of her Potter character. She cited the engagement on Instagram as one that produced "mega lolz" and thanked her mother, "who knows every word in the dictionary and helps me mingle with very clever people."
Lynch also mentioned the great honor of meeting with Irish immigrants to read and discuss an excerpt from The Country Girls. The book was the debut work of author Edna O'Brien. First published in 1960, it was considered quite controversial in the conservative country of Ireland. Goodreads gives the following synopsis of the slender but impactful work:
"Meet Kate and Baba, two young Irish country girls who have spent their childhood together. As they leave the safety of their convent school in search of life and love in the big city, they struggle to maintain their somewhat tumultuous relationship. Kate, dreamy and romantic, yearns for true love, while Baba just wants to experience the life of a single girl. Although they set out to conquer the world together, as their lives take unexpected turns, Kate and Baba must ultimately learn to find their own way."
She also took the opportunity to promote another book, the newly-published After Ireland by her uncle, which introduces readers to "some of the most brilliant Irish writers of the last century."
Katie Leung Lends Voice to Moominvalley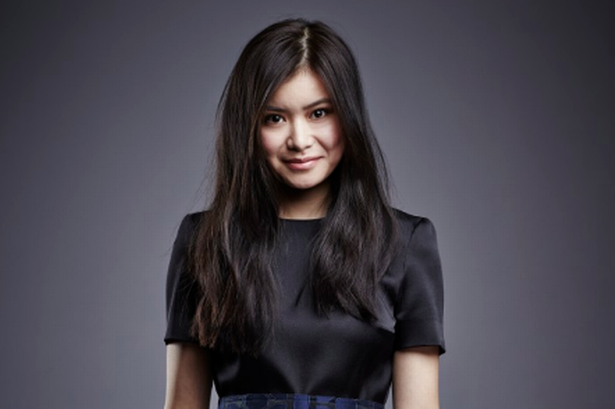 ATV Today reported that Katie Leung, remembered as Ravenclaw Cho Chang, will voice the character of Too-Ticky in the upcoming animated reboot, Moominvalley.
The production will air on Sky One, as well as on public broadcaster YLE in Finland, in the year 2019. It is based on the Moomin stories by Finnish-Swedish artist Tove Janssen and boast a world-wide following since first gaining notoriety in the 1950s. The new production will be comprised of two 13-episode series.
Many other famous names are also attached to the popular project, including: Jennifer Saunders, Matt Lucas, Alison Steadman, Taron Egerton, Rosamund Pike, Kate Winslet and Rebecca Root.
Jason Isaacs Wins at 23rd Empire Awards
Winners of the 23rd Empire Awards, presented by the British film magazine Empire, were announced at a ceremony at London's Roundhouse Theatre on March 18.
A number of Harry Potter alums and their related projects received notable nominations, including Gary Oldman for Best Actor in Darkest Hour, Darkest Hour (Gary Oldman) for Best British Film, The Death of Stalin (Jason Isaacs) for Best British Film, Dunkirk (Kenneth Branagh) for Best British Film, Paddington 2 (Michael Gambon, Imelda Staunton, Julie Walters) for Best British Film, Emma Watson for Best Actress in Beauty and the Beast, Dunkirk for Best Production Design, Beauty and the Beast for Best Soundtrack, The Death of Stalin for Best Costume Design and Murder on the Orient Express (Kenneth Branagh, Johnny Depp) for Best Makeup and Hair Styling.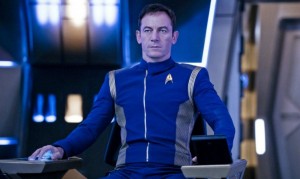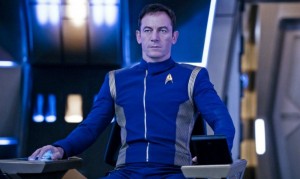 Jason Isaacs, however, the villainous Malfoy patriarch we love to hate, was the one who came away with the wins! Isaacs' film The Death of Stalin won for Best Comedy, and he also took home the prestigious award for Best Actor in a TV Series for his portrayal of Captain Lorca in the new Star Trek: Discovery.
Emma Watson's delightful live-action remake of the Disney classic Beauty and the Beast did not come away completely empty-handed–it won for Best Makeup and Hair Styling!
Trailer for David Sakurai's Unbroken Sequel Released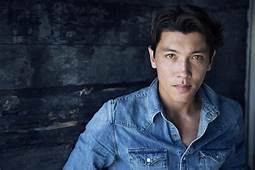 David Sakurai will soon be known to Potter fans for his portrayal of Krall in the highly-anticipated Fantastic Beasts: The Crimes of Grindelwald. We know nothing of the role, though we will undoubtedly scour every promotional release for hints of new characters and plot details.
In the meantime, Sakurai will also appear in the follow-up to Angelina Jolie's wartime drama Unbroken about Olympian and WWII POW Louis Zamperini. The sequel, directed by Harold Cronk, features Sakurai as former Japanese soldier Watanabe, also called "The Bird."
According to Flickering Myth, Unbroken: Path to Redemption is described as follows:
"Based on Laura Hillenbrand's bestselling book, UNBROKEN: PATH TO REDEMPTION begins where the hit movie Unbroken concludes, sharing the next amazing chapter of the unbelievable true story of Olympian and World War II hero Louis Zamperini.

Haunted by nightmares of his torment, Louie sees himself as anything but a hero. Then, he meets Cynthia, a young woman who captures his eye—and his heart.

Louie's wrathful quest for revenge drives him deeper into despair, putting the couple on the brink of divorce. Until Cynthia experiences Billy Graham's 1949 Los Angeles Crusade where she finds faith in God and a renewed commitment to her marriage and her husband. Now, her most fervent prayer is for God to help Louie find the peace and forgiveness he so desperately needs."
Spot Sakurai in the new trailer for this inspiring end to an incredible story, set to release Oct. 5!
David Heyman's The Capture Comes to BBC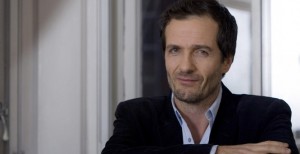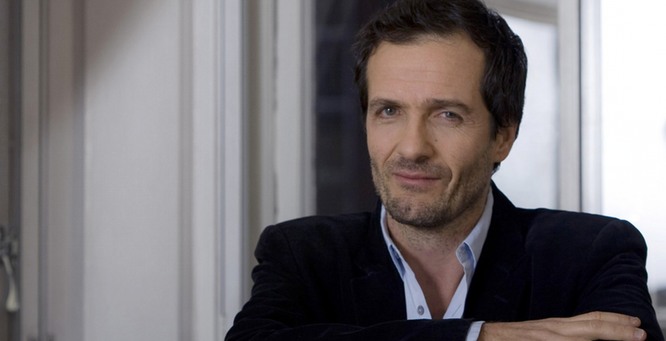 BBC announced the order of four new dramas, including The Capture, a conspiracy thriller from producer David Heyman. The six-part series will tell the story of a man unjustly arrested and will examine issues of surveillance and the ability to doctor footage.
According to Variety, controller of BBC Drama Piers Wenger said they are pursuing "a real emphasis on compelling, contemporary subject matter from writers with a strong diversity of voice….Each of these four dramas demonstrate a commitment to telling stories about life in Britain now."
Stay posted for more details on the upcoming series as it's released!
David Tennant Supports World Down Syndome Day
David Tennant, memorable for his stand-out portrayal of Barty Crouch Jr., stood out for an extremely worth cause this week. In the lead-up to World Down Syndrome Day on Wednesday, March 21, supporters participated in the #LotsofSocks campaign in which the multi-colored socks represented the extra chromosomes of individuals with Downs Syndrome.
The former Doctor can be seen sporting a colorful pair of the socks below!
The only cause worthy enough for me to suffer a foot that close to my face. #wdsd18 #LotsOfSocks #davidtennant pic.twitter.com/QWUkgfqY3U

— Georgia Tennant (@georgiaEtennant) March 21, 2018