GIVEAWAY: 'Strike: Career of Evil' DVD Sneak Peak (& Featurette with J.K. Rowling!)
Apr 16, 2018
As previously reported on Leaky, Strike – Career of Evil, based on J.K. Rowling's third Cormoran Strike novel, will be available to own on DVD from 16th April 2018, as well as a box set of the entire Strike series so far.  What's more, we're giving away one copy of the Career of Evil DVD to a lucky U.K. based reader!
Career of Evil aired on BBC One aired back in February, and Leaky reviewed the series in full here, just before J.K. Rowling announced that she had finished the fourth book in the series, Lethal White. The DVD release contains a five minute long exclusive bonus featurette, showing clips of filming, as well as interviews with stars Tom Burke and Holliday Grainger, Director Charles Sturridge and even J.K. Rowling herself!
In the featurette, Rowling speaks about her experience crafting Career of Evil:
"I took five years between finishing Harry Potter and publishing again. Those five years were great, I just had loads of time to play with a lot of different things. As I entered this new genre – one that I'd always wanted to write in – I really wanted to go in without expectation or baggage."
She later shares her knack for 'seeding' important plot points and twists throughout a series (a talent of which Potter fans are well aware) – she's apparently got pretty much the whole arc planned out:
"Through the whole of the first three books I have seeded future plots, so I already know where [Strike's] going to go, and I've already mentioned things I need to mention, and I've mentioned people I need to have mentioned, because you'll meet them in future books. So, the larger plot is about these two characters [Robin and Strike], and what happens to them personally. That's the thing I'm really keeping an eye on."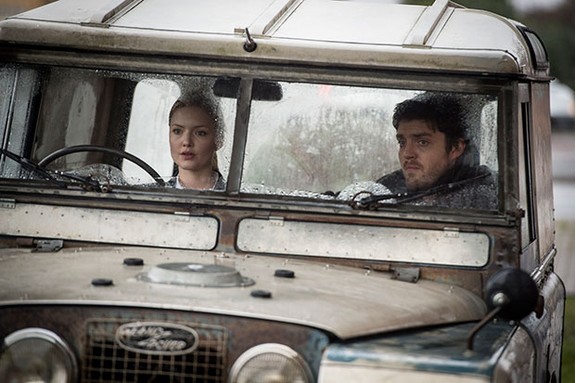 © BBC Pictures
This series tests and explores the growing dynamic between Robin and Strike, which Sturridge says is the "fulcrum on which a lot of the tension of the story operates", and Holliday Grainger (who portrays Robin in the show) explains as a development of "mutual respect". Rowling says of protagonist Cormoran Strike and his partner in solving crime, Robin:
"He is very much of this time. He's a veteran of war, and he's a complex character because he's rooted partly in the military and partly in a very louche world, which a lot of people would like to enter without really understanding how damaging that world can be.
"The dynamic between [Robin and Strike] is, I think, the thing that keeps people reading, and it's certainly the thing that keeps me writing."
This series also takes us beyond London, to scenes in Yorkshire and Barrow-in-Furness in Cumbria. Of course, the urbanised, polluted atmosphere of Barrow in the show was exactly as Rowling had hoped:
"Barrow-in-Furness, I loved it! It's a very distinctive, unique, urban working city where they make nuclear submarines. This enormous factory overshadows the whole town. You have these Lowry-esque rows of workers cottages."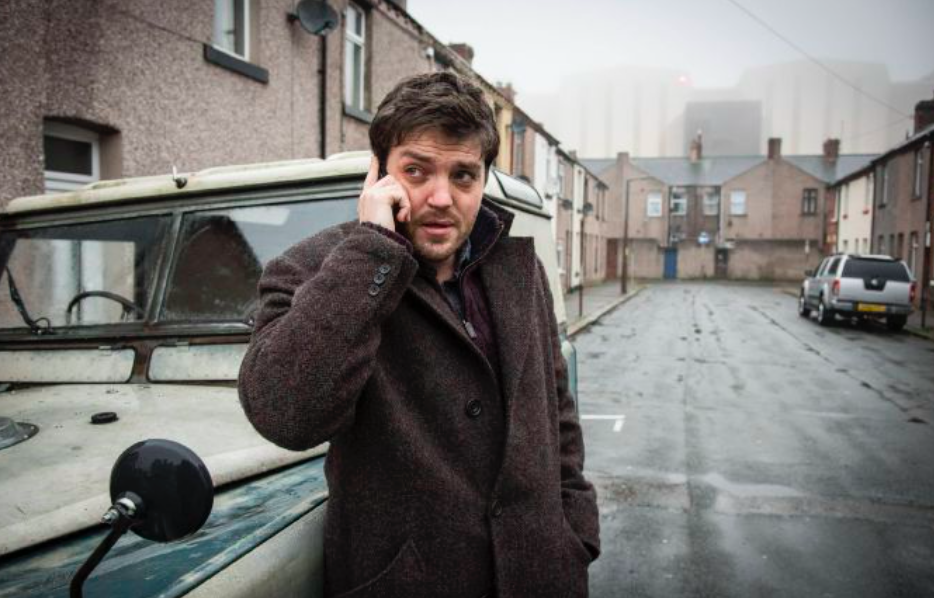 © BBC Pictures
Take a look at a brand new interview with the show's leading duo below:
The series is definitely a must-watch (and read) in the time it takes for
Lethal White
to be published, and U.S. readers will be pleased to know that HBO-owned 
Cinemax
will be airing the series in the States under the title 
C.B. Strike,
coming
this June
. 
Strike: Career of Evil will be released on Region 2 DVD on April 16th by Warner Bros Home Entertainment. The complete Strike series so far (The Cuckoo's Calling, The Silkworm and Career of Evil) will also be available to own in a box set on DVD for the first time on April 16th.
GIVEAWAY: 
U.K. readers can enter to win a copy of the 
Career of Evil
DVD, courtesy of Warner Bros Home Entertainment, by sharing our Facebook post (
here
), retweeting our Twitter post (
here
), or telling us your favourite moment from the show in the comments below or on our Instagram post (here). Entries end April 18th at 11:30pm. Best of luck!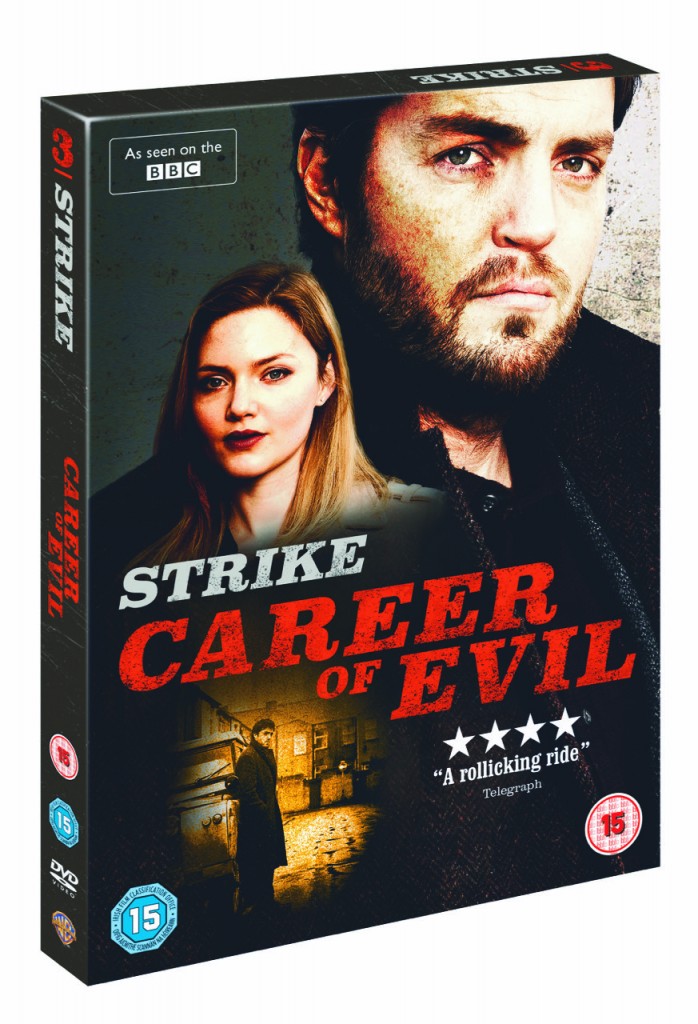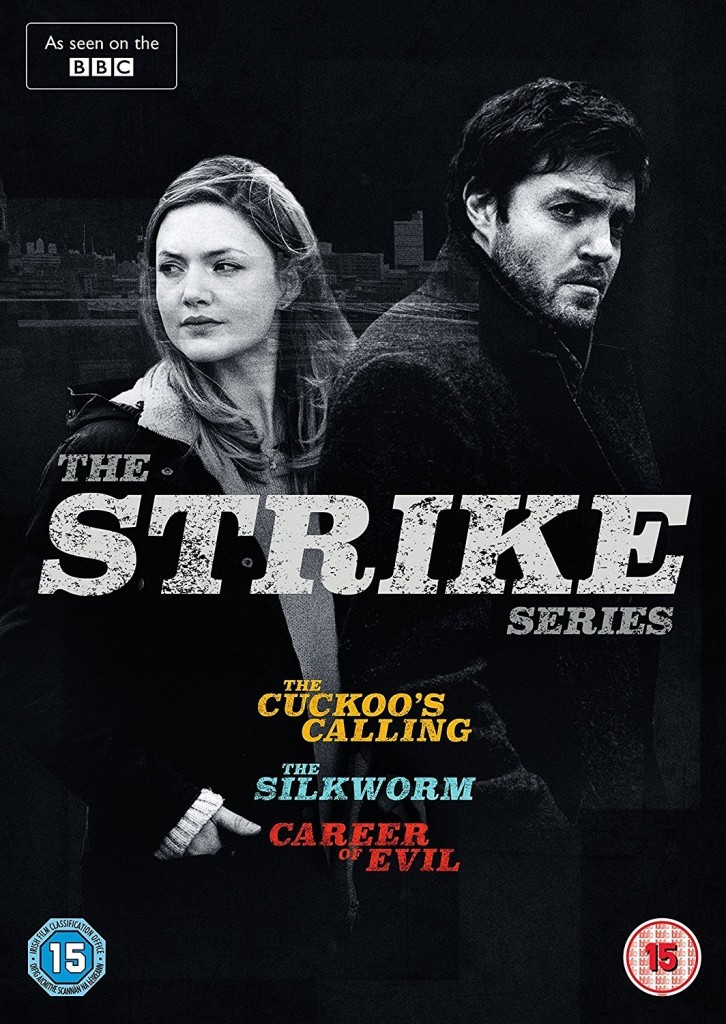 Photo © Brontë Productions Limited. © 2018 Warner Bros. Entertainment Inc. All rights reserved.