First Look Photos of 'Fantastic Beasts' Baby Nifflers Released!
Aug 09, 2018
Entertainment Weekly released exclusive first look photos of baby Nifflers from the highly-anticipated Fantastic Beasts: The Crimes of Grindelwald today–and they are everything we could have hoped for.
We already knew the wee Nifflers might make an appearance after Eddie Redmayne revealed the baby news in an interview with Pottermore. According to Leaky, Redmayne teased, "The Niffler is back as you saw in the trailer and… the Niffler may have babies."
Now we have the visual proof and can only hope they'll be wreaking some adorable havoc during the course of Newt Scamander's adventures!
#FantasticBeasts sequel #thecrimesofgrindelwald reveals adorable baby Nifflers https://t.co/30Dwg2diVN pic.twitter.com/26E2hCiliv

— James Hibberd (@JamesHibberd) August 9, 2018
EW released a photo of the concept art, which was likely used to guide the intensive CGI process. The up-close image shows the Niffler's tiny paws and claws, mesmerizing green eyes with flecks of brown and new black and white coloring in the fur, with a distinctive patch of tawny brown around the left eye. The coin held tightly in its little clutches also provides a convenient size reference. (It's so CUTE.)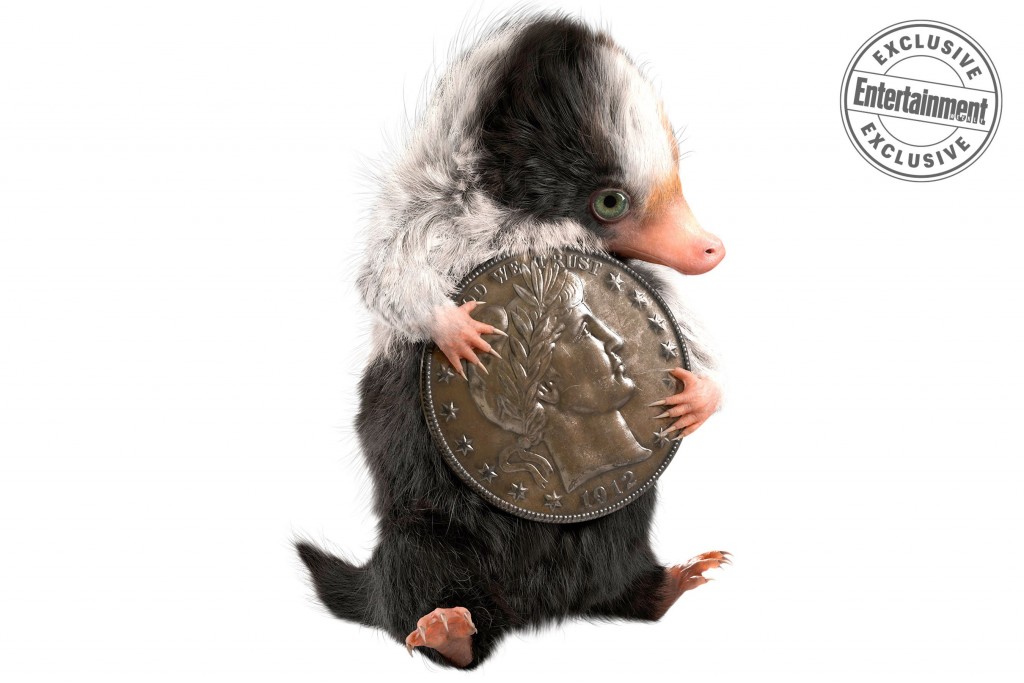 The second exclusive photo is taken from a scene in the upcoming film and shows a baby Niffler floating–or flying?–past an incredulous Newt. The tiny thief clings to a golden item almost as big as itself! On close examination, the baby Niffler seems to have gold foil protruding from its snout, leading us to wonder if this is a chocolate confection whose shiny wrapping was too tempting to ignore. The background, though out of focus, seems to show them in the room of a house. Behind Newt is a carved wood furnishing resembling a mantlepiece, and next to it is a lovely wooden cabinet topped with what may be a spice rack or some other kitchen staple.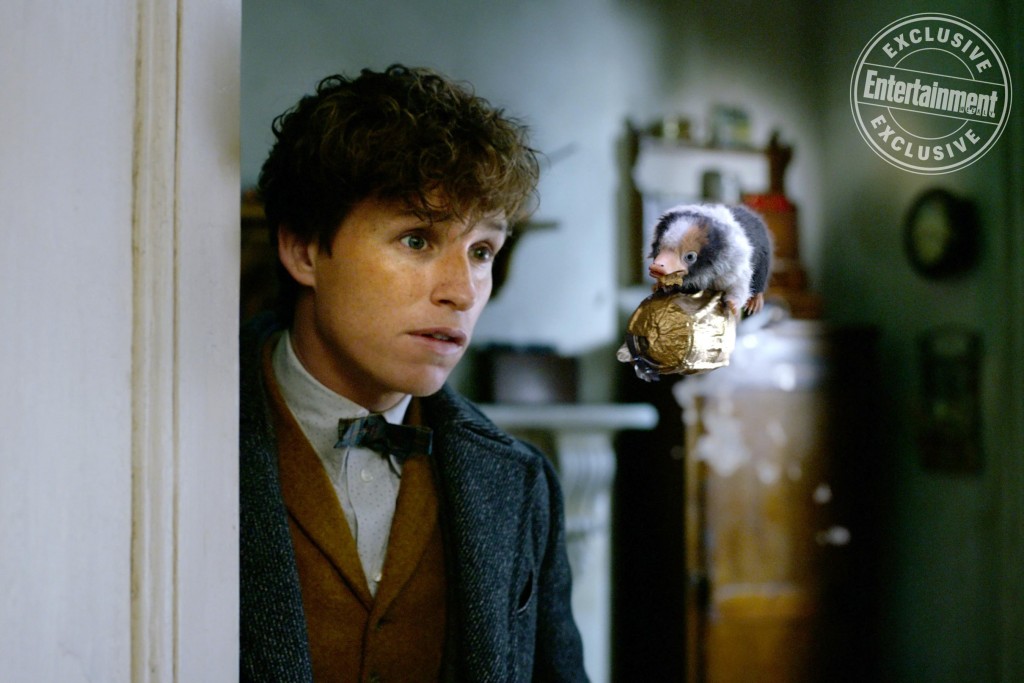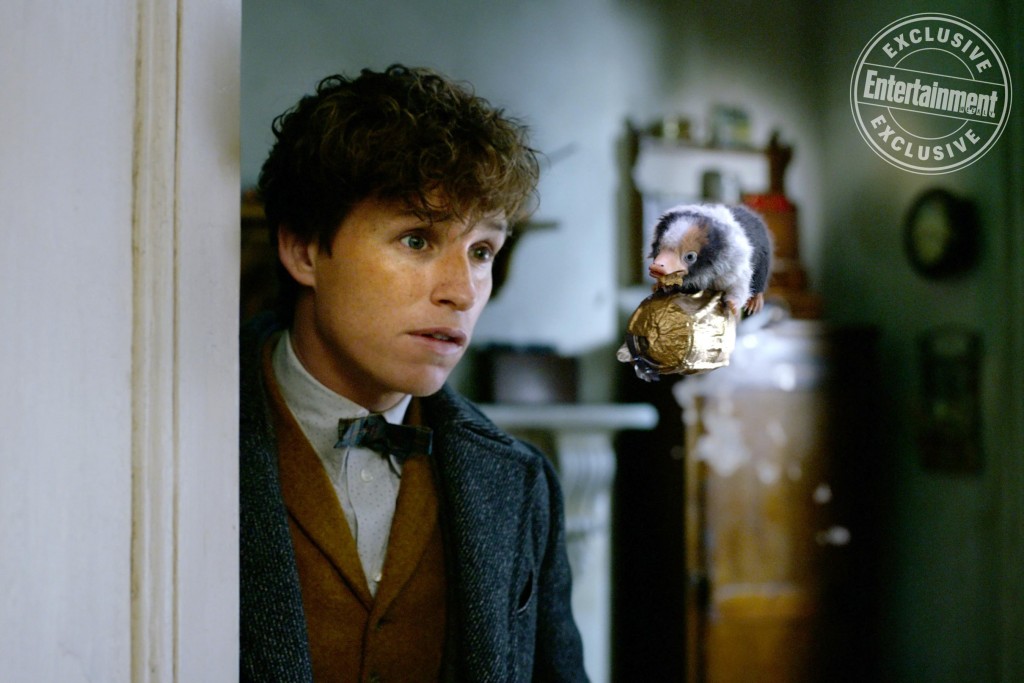 Another newly-released image revealed that Newt will be wrangling FOUR of the little rascals! It also showed three other varieties of markings on the fur–in addition to the predominantly black and white Niffler seen above, they also come in reddish brown and white, dark gray and gray and white. They look like a handful!
What do you think Newt and his incorrigible baby Nifflers are up to, Potter fans? Are you excited to finally see them in action when the film opens in theaters on Nov. 16?! Read more from Entertainment Weekly here, and look for more details in their issue on stands Friday!