Theater Round-Up: Jack Thorne's 'King Kong' and 'His Dark Materials' News, Ralph Fiennes 'Antony and Cleopatra' Opens and More!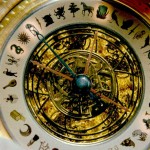 Sep 18, 2018
Earlier this week, Daniel Radcliffe made the rounds of television talk shows to promote the opening of his latest Broadway effort, The Lifespan of a Fact, which debuts Thursday 20th. Though we are particularly excited to see Radcliffe take the stage once again, there's plenty more timely theater news this week!
Jack Thorne's King Kong nears its own opening, and the New York Times published a feature on the technology and puppeteering techniques behind bringing the giant gorilla to life. Thorne's television adaptation of His Dark Materials also scored some big news, including images from on set. Photos were also released of Ralph Fiennes in rehearsal for his premiere as Mark Antony in Antony and Cleopatra, and Jessie Cave won an award for her comedy show! Finally, musical artist Imogen Heap joined the UK Council of Music Makers, and Noma Dumezweni joined a new theatrical production. Read on for details on all this and more!
Jack Thorne's King Kong Heads Toward Debut, His Dark Materials Picks Up Second Season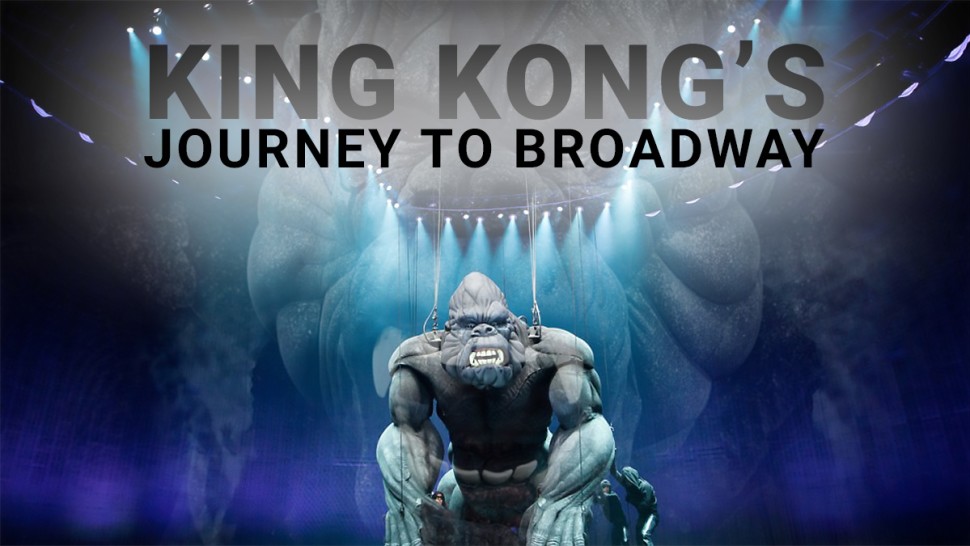 King Kong, the new musical set to take over Broadway, began rehearsals in early August, as reported by Leaky. The highly-anticipated production has been revamped since its Australian run, with Cursed Child's Jack Thorne streamlining and updating the story. Only weeks away from preview performances, which start Oct. 5, the New York Times gives theater-goers a glimpse of what they can expect when the gorilla takes the stage.
Kong is the product of technologically-advanced puppeteering. He has animatronic components that are combined with bunraku, a Japanese technique in which the puppeteer manipulates the puppet onstage and remains visible to the audience. Sonny Tilders, the "creature designer" for the production, observed:
"If you get the sublime realism right, they forgive you seeing things that aren't really part of it.

"It's the question I often ask myself — why can I pick up a paper bag or a sock and put my hand in it and instantly you recognize life in it? Because you want to see life in it…Of course you know it's not real, and you sit here knowing that's a stage and they're all actors, but we love to use our imagination. It's what separates us from the other great apes."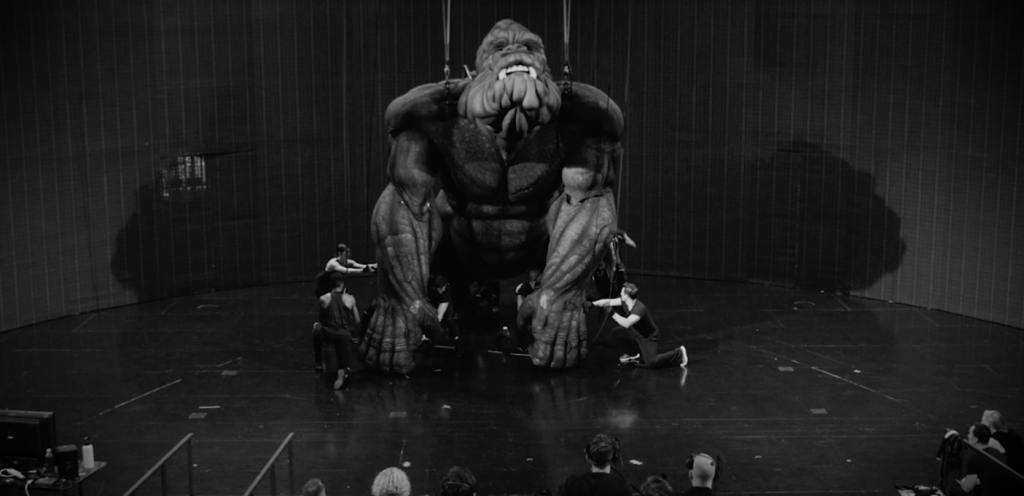 According to the New York Times, it takes 10 handlers, known as the King's Company, to work the giant puppet onstage. As for the animatronics, the "hips, shoulders, neck, head and facial expressions" are controlled off-stage via joysticks and pedals which activate hydraulics inside the frame. And the roar? Kong is voiced by Curt James, who creates every growl, grunt and piercing cry. The voicework is processed live to make it "deeper and more animalistic."
It looks to be an incredible retelling of a classic story–and one which aims to move audiences in an entirely new way. Movement Director Gavin Robins noted:
"The megalomania behind all this becomes stronger when you're seeing a creature that's believable in this actual predicament…The more authentic he is as a wild animal, the more powerful the story can be."
In other Jack Thorne news, his television adaption of Philip Pullman's His Dark Materials series has been picked up by HBO. Deadline reports that HBO will co-produce and distribute the BBC series in markets outside the UK. The fantasy series has already been granted a second season as well, though according to Digital Spy, filming for the first only got underway in Cardiff over the last few weeks.
Each season will feature eight episodes, with the plot of the first described as follows:
"The first season of His Dark Materials follows Lyra (Dafne Keen), a seemingly ordinary but brave young woman from another world. Lyra's search for a kidnapped friend uncovers a sinister plot involving stolen children, and becomes a quest to understand a mysterious phenomenon called Dust. As she journeys through the worlds, including our own, Lyra meets a determined and courageous boy called Will. Together they encounter extraordinary beings and dangerous secrets, with the fate of both the living—and the dead— in their hands."
It certainly sounds exciting, and newly-released pictures from the set in Llangynidr Quarry in Crickhowell, Wales reveal a look that is somehow gritty and grounded while also being other-worldly and mysterious.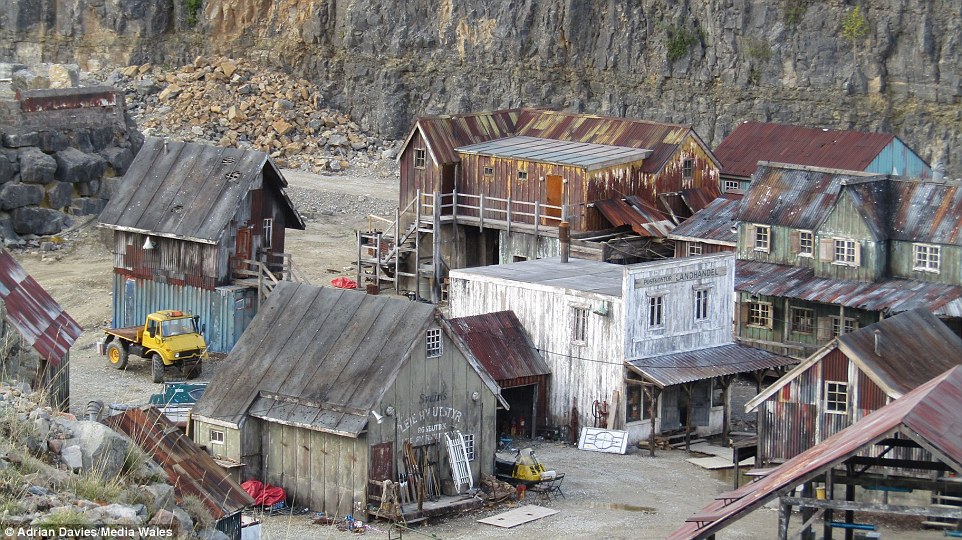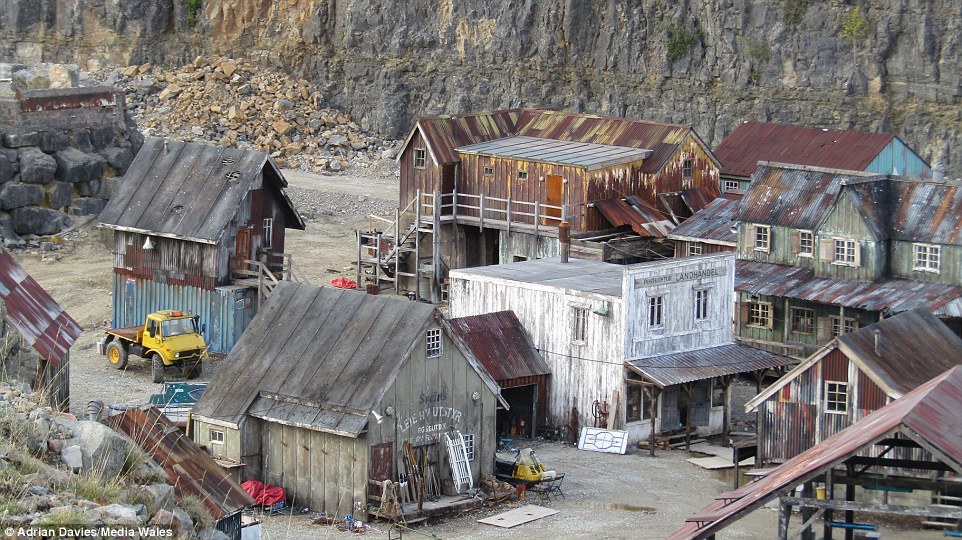 The series, which stars Keen, James McAvoy, Ruth Wilson, Lin Manuel-Miranda, Anne Marie Duff and Clarke Peters, among others, is expected to debut next year. Visit the Daily Mail to view more images from the set!
Ralph Fiennes Rehearses for Antony and Cleopatra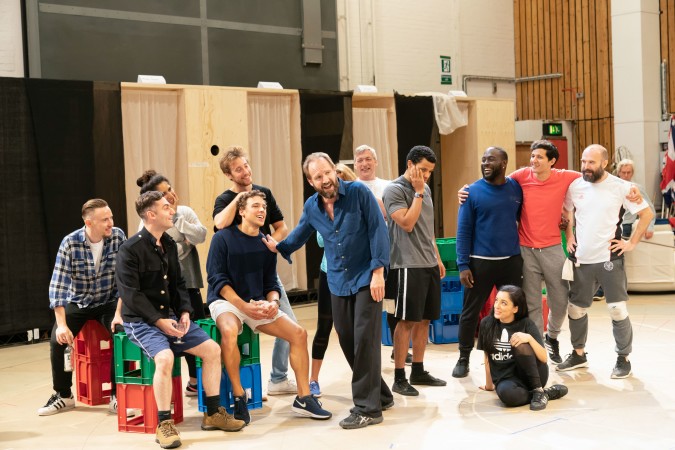 Playbill scored an inside look at rehearsals for the latest production of Antony and Cleopatra, which opens at the National's Olivier Theatre today!
Ralph Fiennes, best known to Harry Potter fans for his portrayal of Lord Voldemort, takes on the titular role of the Roman general Mark Antony, while his counterpart, Cleopatra, is played by Tony Award-winner Sophie Okonedo.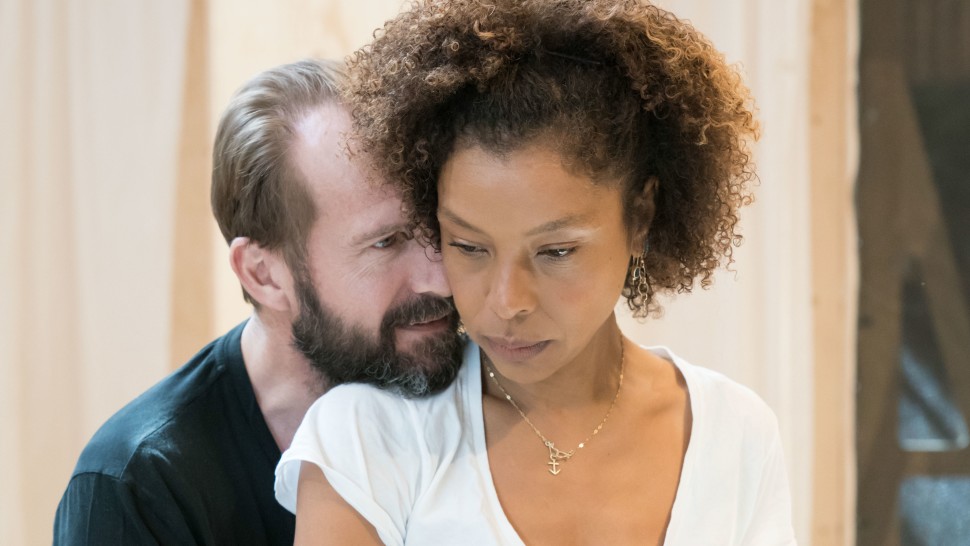 Visit Playbill to view more behind-the-scenes photos of the classic.
Jessie Cave Wins Edinburgh Fringe Festival Award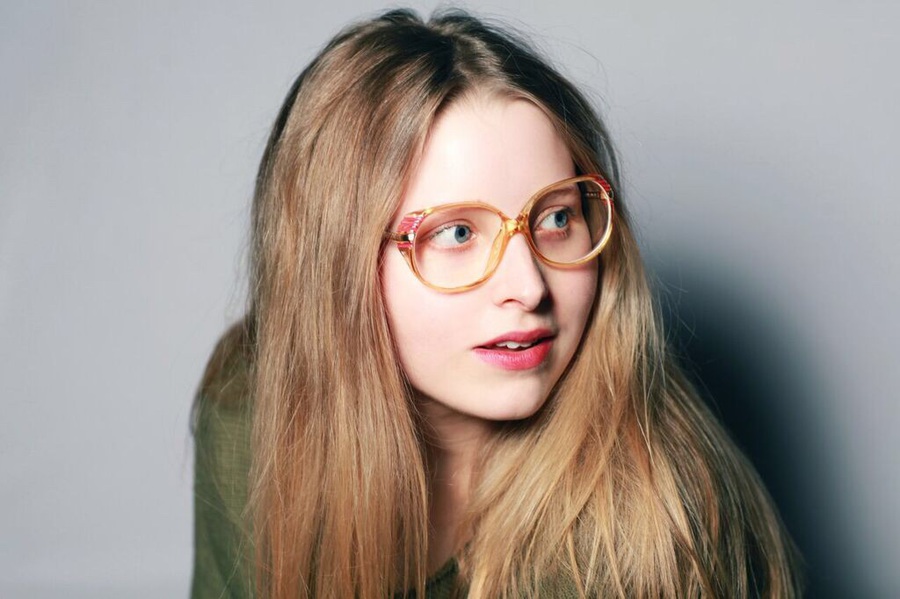 Harry Potter alum Jessie Cave, remembered for portraying Lavender Brown in the film series, is one of the winners of the 2018 Edinburgh Fringe Festival Awards. According to Broadway World, Cave was recognized for Favorite Comedy Show!
Congrats to all the 2018 @BroadwayWorldUK@edfringe Awards Winners. Including @jessiecave for Favourite Comedy Show ?. 2mths tomorrow 'til her run starts ?? https://t.co/bB5EejS6l7

— Soho Theatre (@sohotheatre) September 11, 2018
Broadway World readers voted for their favorites from the Edinburgh festival, which was billed as "the single biggest celebration of arts and culture on the planet. Every August for three weeks the city of Edinburgh, Scotland's capital, welcomes an explosion of creative energy from around the globe."
Congratulations, Jessie Cave!
Imogen Heap Joins UK Council of Music Makers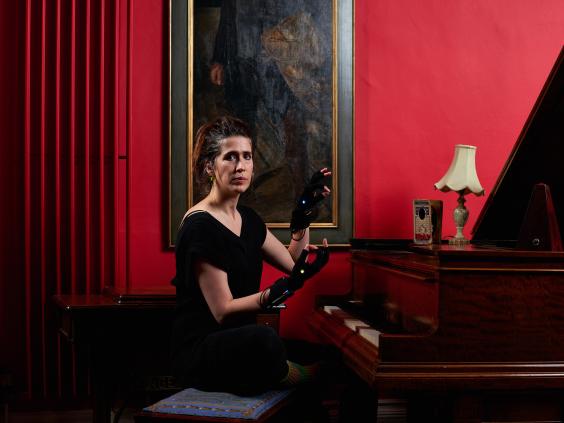 Imogen Heap, the innovative music-maker behind the soundtrack for Harry Potter and the Cursed Child, joined the recently-formed UK Council of Music Makers (CMM). Heap reflected:
"As a music maker in the digital era, and as part of CMM, I want to ensure the future is positive, progressive, and flourishing for creators in their development and beyond.

"The current climate around the economics of streaming and the digital transition of the music business has been hampered by outdated laws and outmoded contracts which can be convoluted, confusing and unfair – particularly for those music makers without the resources to fully understand or challenge them.
"With collective voice and clout as the CMM, we pledge to take action on such issues with government, working with the Intellectual Property Office and others, to create an economy in which music makers can progress and thrive alongside innovations in technology."
Music Business World Wide reported that CMM members come from the British Academy of Songwriters, Composers and Authors, The Featured Artists Coalition, Music Managers Forum, Music Producers Guild and the Musicians' Union. The council's aim it to help artists successfully navigate the digital era.
Noma Dumezweni Joins Banned Together: A Censorship Cabaret, Appears in Black Earth Rising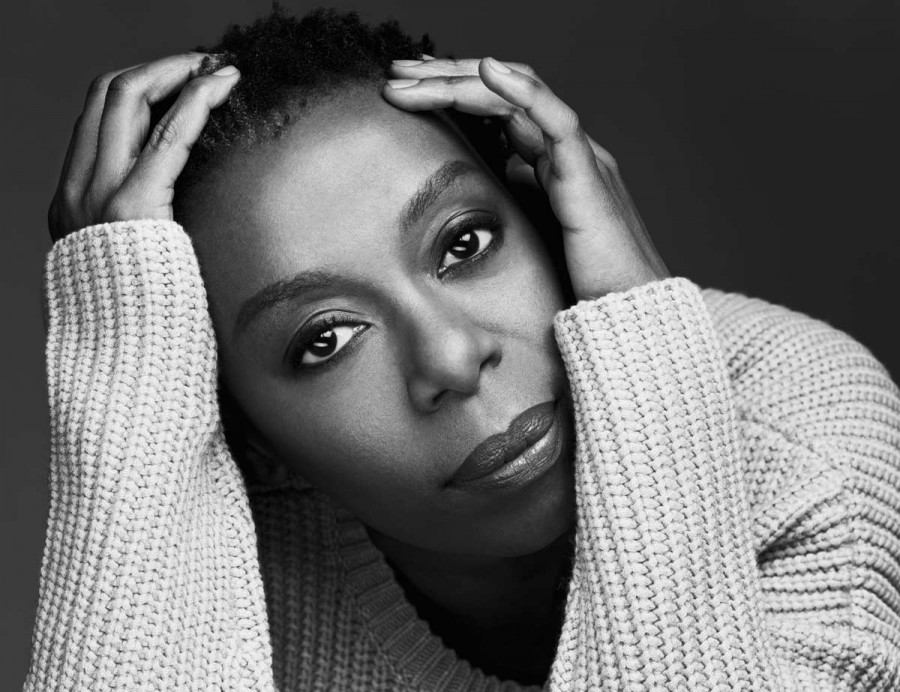 Noma Dumezweni, who originated the role of Hermione Granger in the London production of Harry Potter and the Cursed Child, has joined the Dramatists Legal Defense Fund's Banned Together: A Censorship Cabaret.
According to Broadway World, the production, which will open Monday, Sept. 24 at Joe's Pub in New York City, is described as follows:
"Banned Together is a celebration of songs and scenes from shows that have been censored or challenged on America's stages, created to raise awareness around issues of censorship and free expression in the theater."
The show will include select pieces from such well-known productions as Cabaret, Chicago, Almost, Maine, Rent and Angels in America.
Dumezweni can also be seen in the eight-part political drama Black Earth Rising, now airing on BBC:
Tonight on BBC! Netflix later…! All round great people to be working With… and I get to work with an #ActingHero of mine… ??? https://t.co/ysGN2LmeCz

— MissNomamaaa (@MissDumezweni) September 10, 2018
View the trailer for the series below to get a feel for the new show!
Noma also revealed that she has a small role in Mary Poppins Returns, which stars Harry Potter's Julie Walters.
Teeennie Tiiiinie but lovely part. Not in trailer, Enjoy the trailer ! 😍 https://t.co/8wYBZQwWRm

— MissNomamaaa (@MissDumezweni) September 17, 2018
Last, Dumezweni was honored last week when Mentor Julian Suarez named his house after her. What an incredible gesture!
Oh My Days…?? tell me more Mr. Suarez… The Fam will be very Proud. Go forth and do Your thing.. ! https://t.co/LGv94xCqmX

— MissNomamaaa (@MissDumezweni) September 13, 2018
Dumezweni shared Suarez's tweet, and the stunned man replied to thank her for her inspiration.
Wow thank you so much!! You have no idea how much I look up to you and how much of an inspiration you are to me! I would love to invite you to one of our online sessions for this fellowship! ???

— julian ?? ? (@julianjuliani) September 13, 2018
It sounds like they are both doing great work in their respective corners of the world. From everyone at Leaky, keep it up!