EXCLUSIVE: An Evening With Imogen Heap & John Tiffany Ahead of 'Cursed Child' Album Launch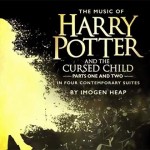 Oct 23, 2018
Last night, we were lucky enough to spend an evening at the home Harry Potter and the Cursed Child on London's West End, The Palace Theatre, listening to composer Imogen Heap and director John Tiffany discuss the upcoming album The Music of Harry Potter and the Cursed Child, ahead of its release on November 2nd!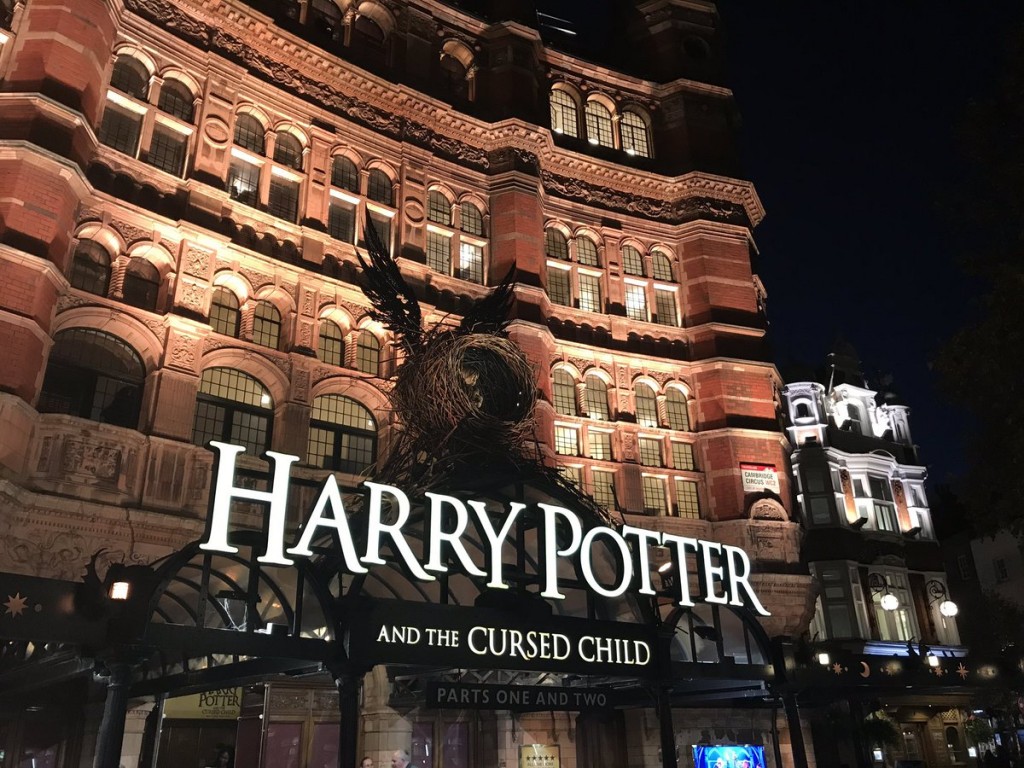 Arriving at the theatre, we were greeted by Cursed Child Hogwarts house banners and album badges, whilst being reminded to #KeepTheSecrets – so rest assured you'll see no spoilers!
We were also gifted wands, and Leaky received Scorpius Malfoy's wand, inscribed with "SC" at the base, doodles and runes: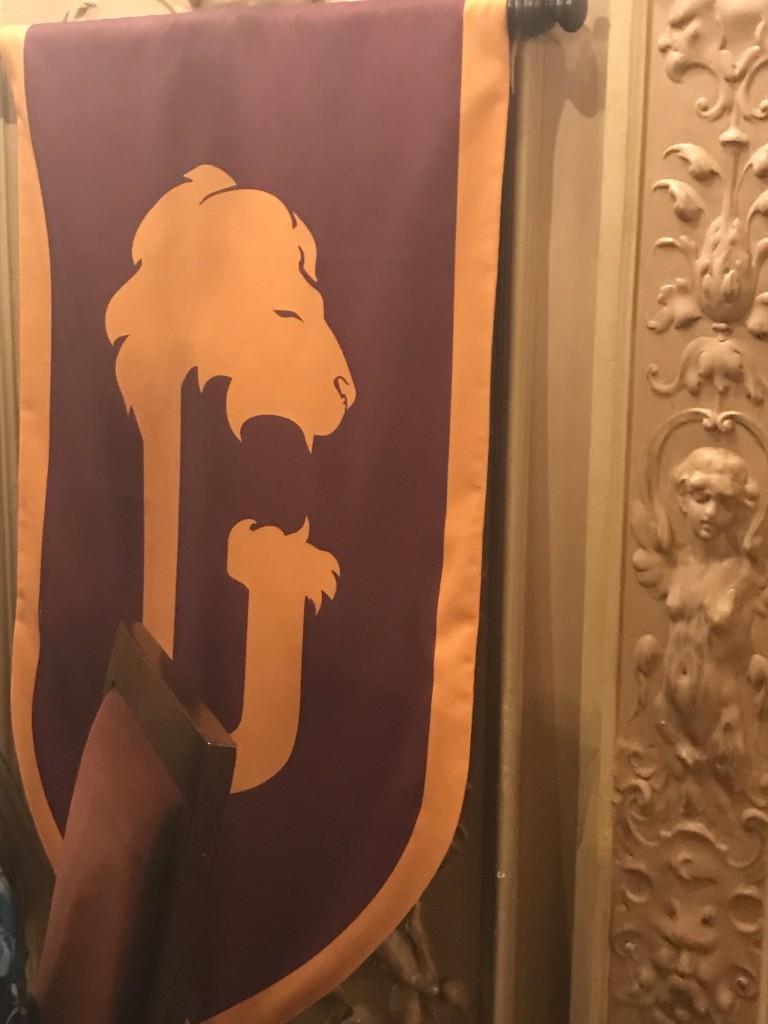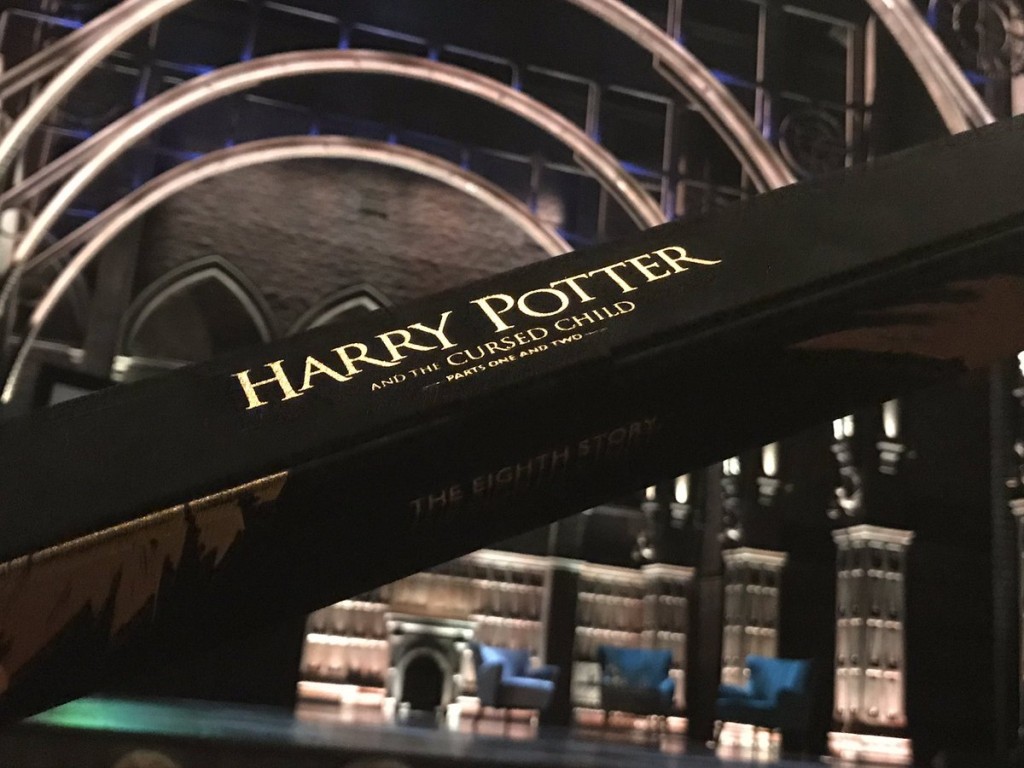 After a brief video introducing the album (featuring co-producers Sonia Friedman and Colin Callender, Movement Director Steven Hoggett and more), in which Sonia Friedman said of the album:
"I hope that as many people as possible will get the chance to listen to the music. There's no doubt about it, the music is something that will travel with you for the rest of your life."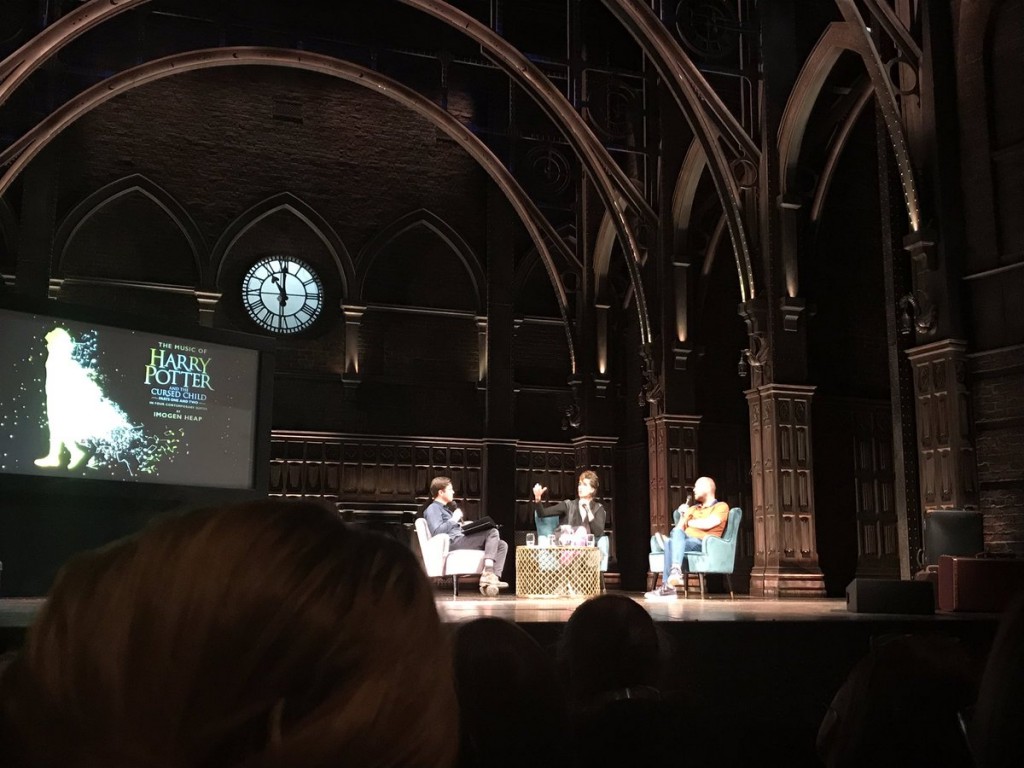 Imogen Heap arrived on stage with broadcast host Tom Ravenscroft and Cursed Child director John Tiffany, and Tiffany started by explaining the choice of Imogen Heap as composer for the show. Steven Hoggett – who is friends with Imogen – was actually the one to suggest Imogen Heap to Tiffany, and as fate would have it, this story – like many in the Potterverse – began on a train journey. Tiffany explains:
"Imogen and I met on a train to Cambridge. At first I was like 'IMOGENHEAPIMOGENHEAP' and this was when we'd started to talk about the world of Harry Potter … we wanted the music to be a character in that world."
"She's so diverse and so inventive … we started using tracks from her latest album, Sparks, and approached her [about Cursed Child] and she said yes!"
Imogen explained the process from her side, too:
"I was pushing Scout [my daughter] through some very muddy terrain, and got a call from Steven [Hoggett]!" 
She says that all Hoggett told her at first was that the play they'd like her to be involved with was 'about a boy with a scar', but from that Imogen guessed, of course, and after Googling 'Hoggett Harry Potter', saw that he'd said a few years previously that they were thinking of bringing Harry to the stage — then she was super excited!
Explaining the sound of the music in Cursed Child, Imogen explained that they wanted something very different to the films.
'We wanted a different thing, we're trying to be unique from the films – we want Cursed Child to exist in a different world'
The music of the play is actually adapted from music Imogen originally composed, but altered for the play – the first track we heard, for instance, was sampled from an existing track, First Train Home, and though Imogen didn't realise just how meaningful it was to choose this track to adapt for the opening music of the play at first, she says that it must have been a subliminal choice, as the lyrics and sound work perfectly!
Listen to the track via Spotify, below:
'I found that one quite hard – it is the first song.' Imogen Heap commented, on the pressure of creating the first track.
 'We're almost in stasis as the audience comes in–the release of that stasis is the start of those chords – it needed that 'whoosh' to start us off on our 5 hour journey!' says John Tiffany.
The next song from the album – Wand Dance – is sampled from Imogen's album, Sparks, from a song called Cycle Song, and goes well with the clumsy movements of students learning to cast spells – 'It has an awkward quality to it', says Imogen.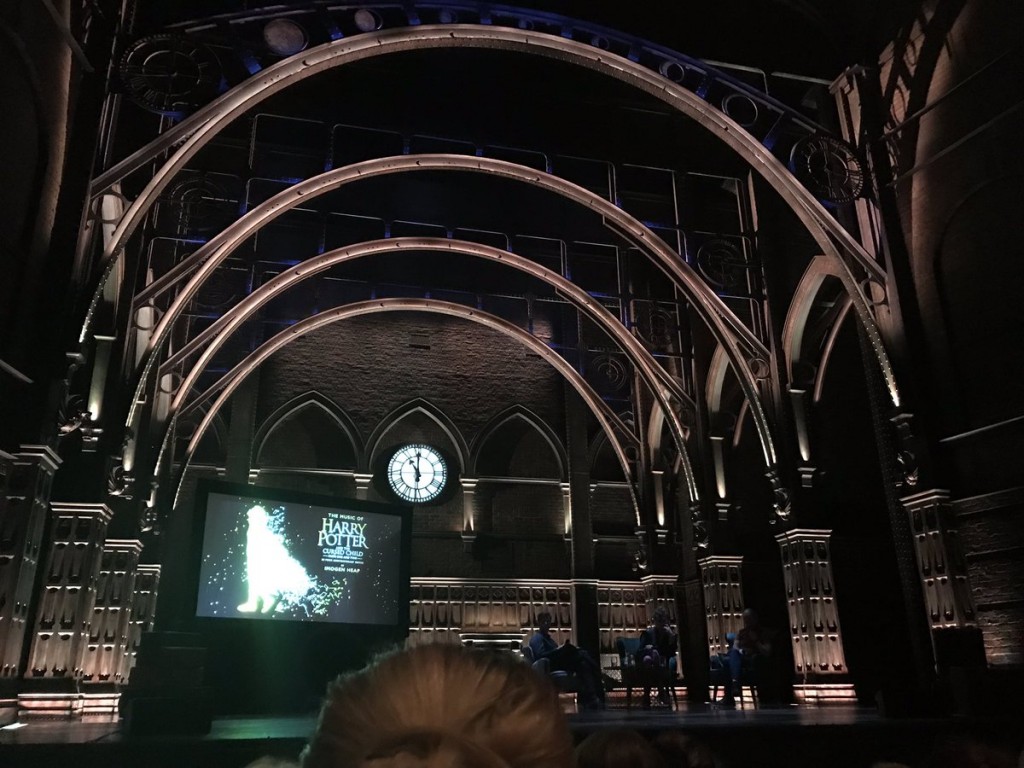 John said on the importance of music in telling the story of Cursed Child:
'It's such a different process to scoring a film… your work properly starts when the picture is locked off. Here everything happens at the same time. We'll start a sequence then come back to Imogen. 
'We'd come in the next day and Imogen would have created new vocals, or a whole new track!'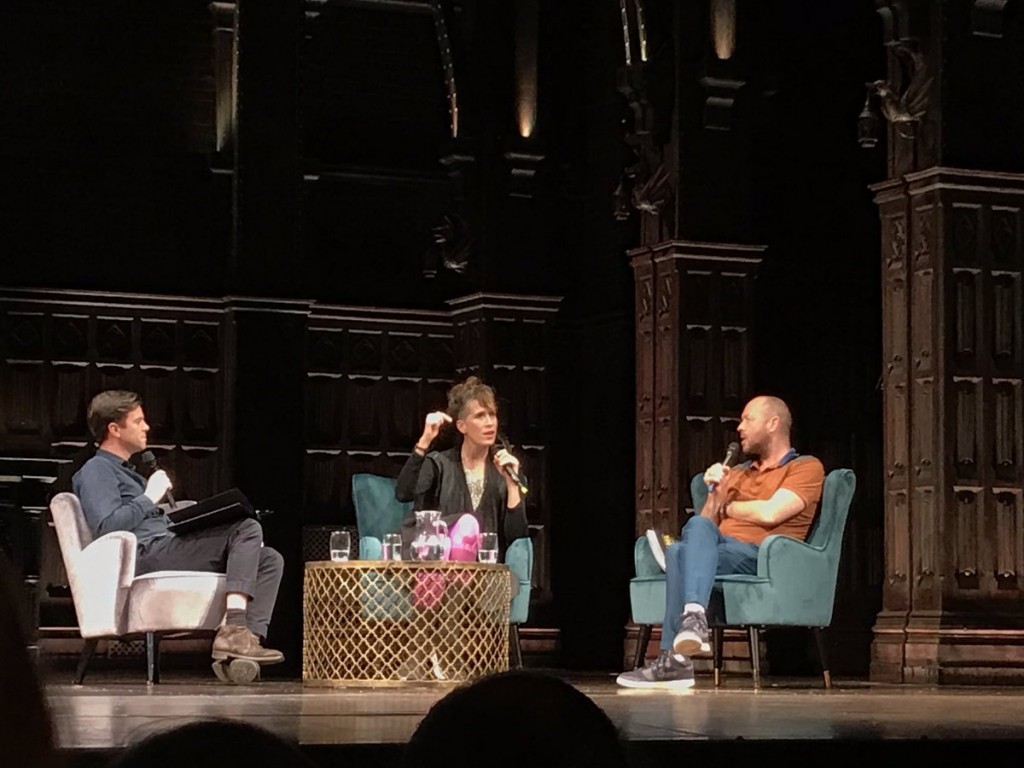 Imogen told the audience that she spend most hours shut up in the theatre, creating music, and that creating for a production with a script, lighting and choreography was actually less intimidating than creating music from scratch:
'I'm my own worst enemy in the studio, but here there's things to help you out – whether it goes with the script, or scene, or the lighting,' She explains. 'The worst thing in the world is a blank canvas'.
'It made such a difference to be in the theatre, in-situ – eventually my family camped nearby. I was mixing, editing, singing vocals until 11 at night'.
Forbidden Forest, the next song we listened to, is the first time we hear a full orchestra in the show, as well as a choir (which is intended to sound like a choir at Hogwarts!). It has a haunting, etherial sound which creates a sense of real space – obviously important when trying to evoke the atmosphere of the huge trees of the Forbidden Forest on stage! John says the set design and music come together in this scene to 'create the flora and fauna of the Forbidden Forest',. Explaining that the album stitches together suites, smaller cues (or moments from the play), Heap explains that we're hearing cues from Forbidden Forest, sampled from 'Beauty', which Imogen sang at Royal Albert Hall.
The track moves into more brassy, triumphant sounds as the scene moves to 'a tournament of sorts' – Imogen says it's 'very prominent, with bass sounds and cymbals'.
A moment of quiet, as we listen to 'Forbidden Forest', a wonderful, peaceful and moving track – it feels like you're standing amongst the huge trees! 🍃#CursedChild pic.twitter.com/uGi4bp3CY5

— The Leaky Cauldron (@leaky) October 22, 2018
'I just want to watch the play again, now' says host Tom Ravenscroft. We're with him! #CursedChild pic.twitter.com/2glqz2Uftm

— The Leaky Cauldron (@leaky) October 22, 2018
Imogen says for 'World of Darkness', she took the heaviest drum sounds she could to create darker and more intense sounds, sampling from a track called 'Headlock' and intensifying the drumming sounds to create a sense of danger. "We want to scare people, don't we?' says Tiffany, on the action in Part 2 of the play. Imogen agrees.
The theatrical environment is inherently collaborative, John explains, saying, 'If you don't have the right team around you, especially working on something as big as this … it's such a collaborative medium, theatre, that you really need the right people'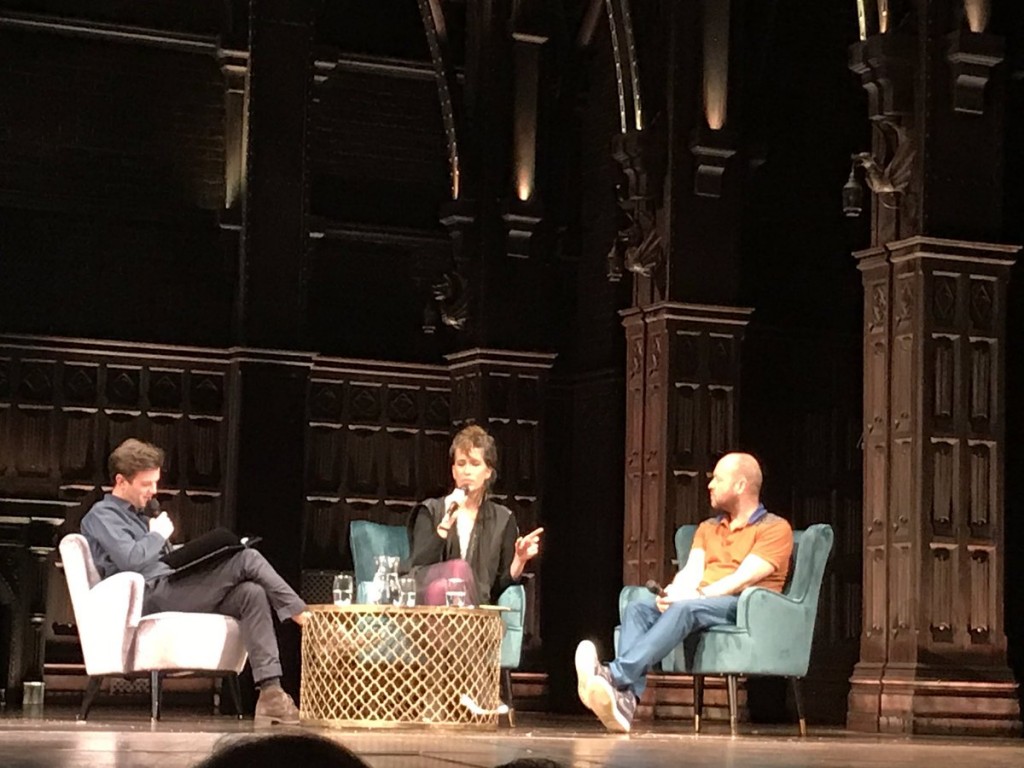 Half Life was one of the first tracks they worked with, and helped shape the Hogwarts of the play – it's set on the staircases during the track Staircase Ballet, and is about being apart from somebody (#KeepTheSecrets). Imogen created this with an artist who uses trumpets, but makes them sound like a flute with some talented wizardry!
On advice for aspiring artists, Imogen speaks particularly to female creators, saying that the support of artists in positions of power can mean a lot:
'The biggest thing that helps is when someone of stature and collaborators give them a chance. There's lots of female composers but it is a lot harder to get there. It's moving, it's been changing and more roles have been given to women.'
She nods to John Tiffany, saying,  'I feel like I've always had really supportive men who've said 'let's give Imogen a chance'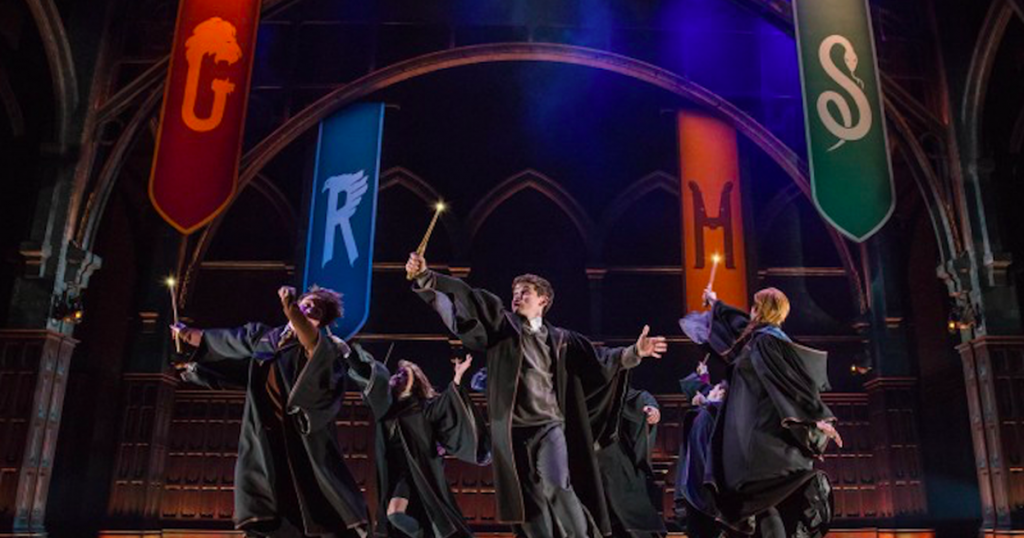 The next track we heard, In Trouble Again, is sampled from SeaShell and the Clergymen – an a Capella commission from the first surrealist film in the world. Imogen worked with 'software instruments' (which she refers to as her 'box of tricks') — basically a digital software which lets you use the sounds of various instruments. Using this, she was able to "Imogen-ify" the music, and add her own vocals (and a choir!). As the piece intensifies, you get a sense of the movement on stage, it's beautiful, busy and fills the theatre with magic!
Though the play never attributes 'music motifs' to particular characters (the way the films give certain characters their own themes), John Tiffany says there are certain cues and musical motifs which return for certain moments: 'It depends on where you want the moments of tension and emotion in relation to the story.'
In response to being asked whether there were any times where she struggled to come up with a piece for a particular scene, Imogen said that her iPhone came in handy on one occasion:
'There was this one scene where we didn't have anything. Then I remembered that the first time I came in, I had this idea in my head, so I took out my iPhone and just sung this melody into my phone' 'I played it back and looked at the scene, and said 'yeah, that's going to work'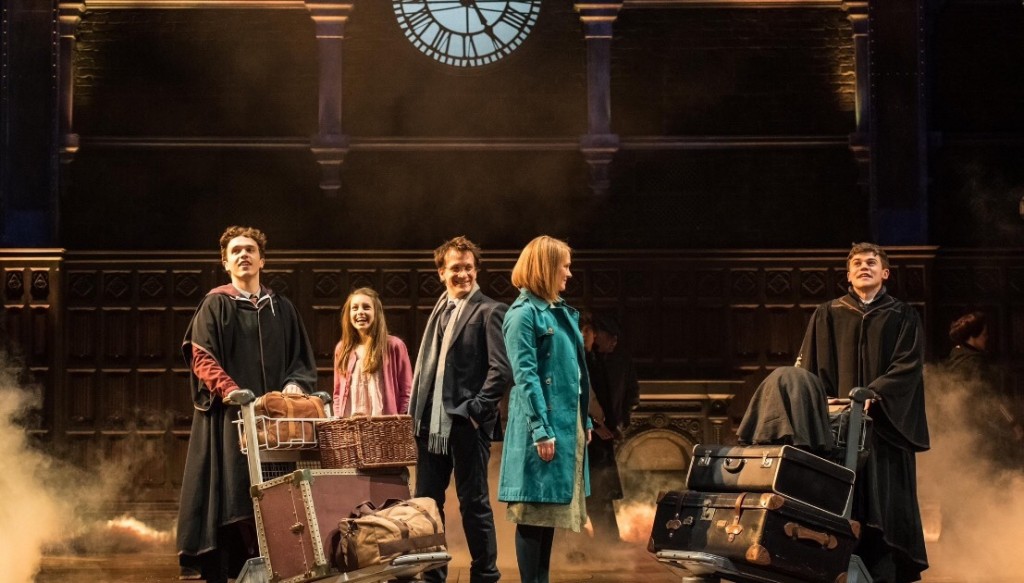 Fans of Imogen Heap tend to know which tracks she's sampling in the play, and generally those who walk into the play not knowing what to expect are very welcoming (though there have been a few who 'wanted the music to sound more like the films'!). Apparently there's a crossover between Heap fans and Harry Potter fans, too:
'The songs have a life of their own and we did discover there is a Harry/Heap crossover!'
The discussion closed with the final track from the play, Goodnight and Go, which Imogen admits she didn't actually like at first. She 'didn't want to end on a major chord' (and in the recording she actually has added a hint of a minor), but now says that she thinks it fits well, and 'has a good energy for the final scene' of the play.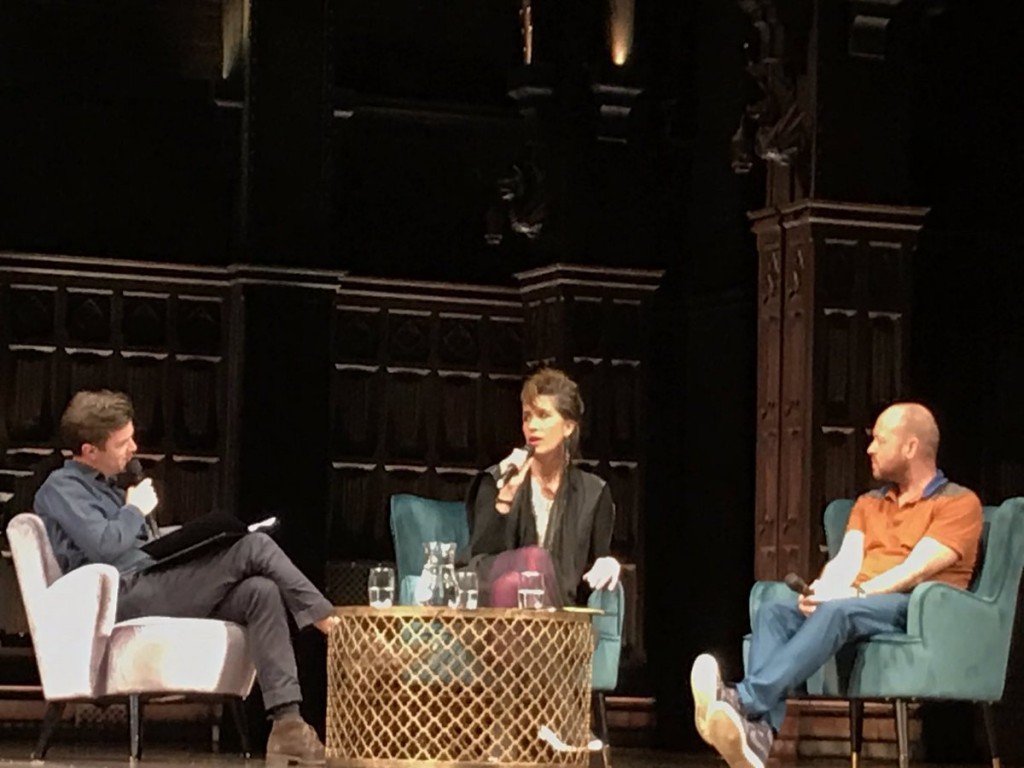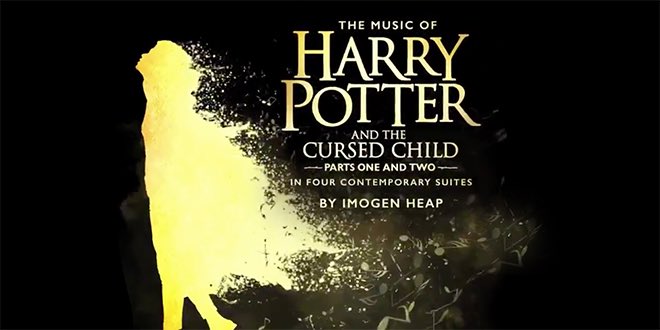 Commenting on the release of the album, Imogen explains the intricacies of creating this album, and her hopes that fans will enjoy listening to it:
'This album is like nothing I've ever attempted before. It's four suites containing music from each of the four acts of the play, Harry Potter and the Cursed Child. With over 100 moments of music in the play, the challenge was how to weave them together, and I think it has manifested into a really enjoyable listen, with memories for those who've seen the play, musical accompaniment to those with the script of the play or simply just to enjoy the music as a stand-alone album. It is crafted to be listened to in its entirety, taking the listener through different worlds within each suite. I don't know another album like it. I hope others enjoy listening to it as much as I've enjoyed making it."
We're sure everybody will love it as much as we do! We had such a wonderful evening at album launch, and can't wait for everybody to be able to listen to the album in full. Find out more, and pre-order the album ahead of its release on November 2nd by clicking here.