Producer of 'Fantastic Beasts: The Crimes of Grindelwald – Makers, Mysteries and Magic' Takes Us Behind The Scenes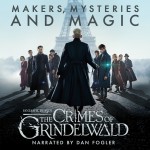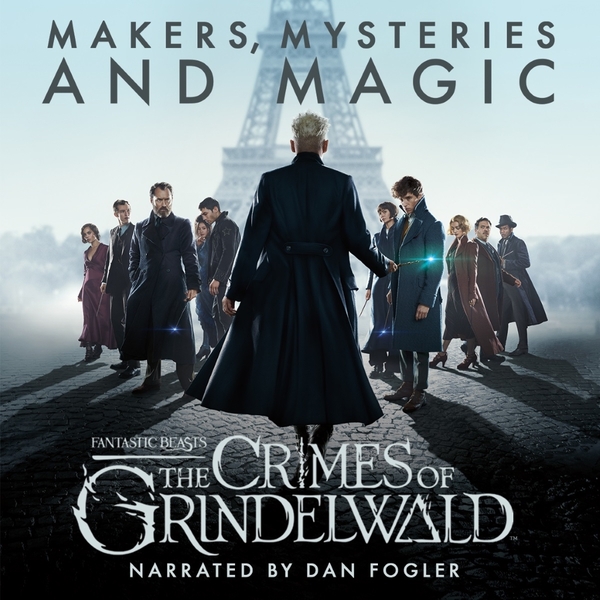 Jan 24, 2019
Since Fantastic Beasts: The Crimes Of Grindelwald released, we've been theorising, re-watching, preordering and trying to soak up as much bonus material on the film as possible. Now, thanks to Pottermore Publishing and Audible, fans can delve into a complete audio documentary narrated by Dan Fogler, letting us go behind the scenes of the second film. Fantastic Beasts: The Crimes of Grindelwald – Makers, Mysteries and Magic is truly an audio adventure, and we were lucky enough to speak to the documentary's producer, Hana Walker-Brown, about creating an all-new experience for Wizarding World fans.
Fantastic Beasts: The Crimes of Grindelwald – Makers, Mysteries and Magic, created by Pottermore in collaboration with Audible, gives an in-depth look at the sets, characters and filming process behind Fantastic Beasts: The Crimes of Grindelwald. An 'all-access' audiobook project like this has never been done before. It draws from extensive interview footage with the cast, crew and filmmakers who shaped Fantastic Beasts: The Crimes of Grindelwald. By exploring the skill, artistry and feats of moviemaking that go into making a blockbuster series like Fantastic Beasts, the audio documentary also aims to inspire future moviemakers. With no fear of major spoilers, it's a great listen for anybody interested in moviemaking, and fans of the Wizarding World.
We asked Hana more about constructing the documentary, and how Pottermore Publishing came up with the idea for an audio-documentary:
Q: We've really enjoyed getting to know more about Fantastic Beasts: The Crimes of Grindelwald – Makers, Mysteries and Magic, what a great audio documentary idea! How did you and Pottermore Publishing come up with it?
A: As work on the new film began, Pottermore Publishing came to Audible with an idea to take fans behind the scenes. We knew we wanted it to be totally unique, an original that would go beyond a straight-forward "this is how this is made, this is how that is done," and instead be an immersive audio journey that would dig deeper into the character's stories and the magic of film-making.
Within months of that first meeting I was on set, microphone in hand, conducting interviews!
The creative process making this documentary was quite organic after that, I collected interviews, had tours of the set, learnt about what happened where and who did what. The more people I spoke to, the clearer the shape and structure of the documentary became – you hear so many fascinating anecdotes and stories that you instantly get a sense of what to include in the finished piece. Pottermore were instrumental in this process too.
The characters all have these incredibly rich backstories, and the skills and expertise of the people working on this film is unrivalled – set designers, costume fitters, scaffolders and everyone in between – they're the people that make the magic happen and so we knew we really wanted to celebrate that.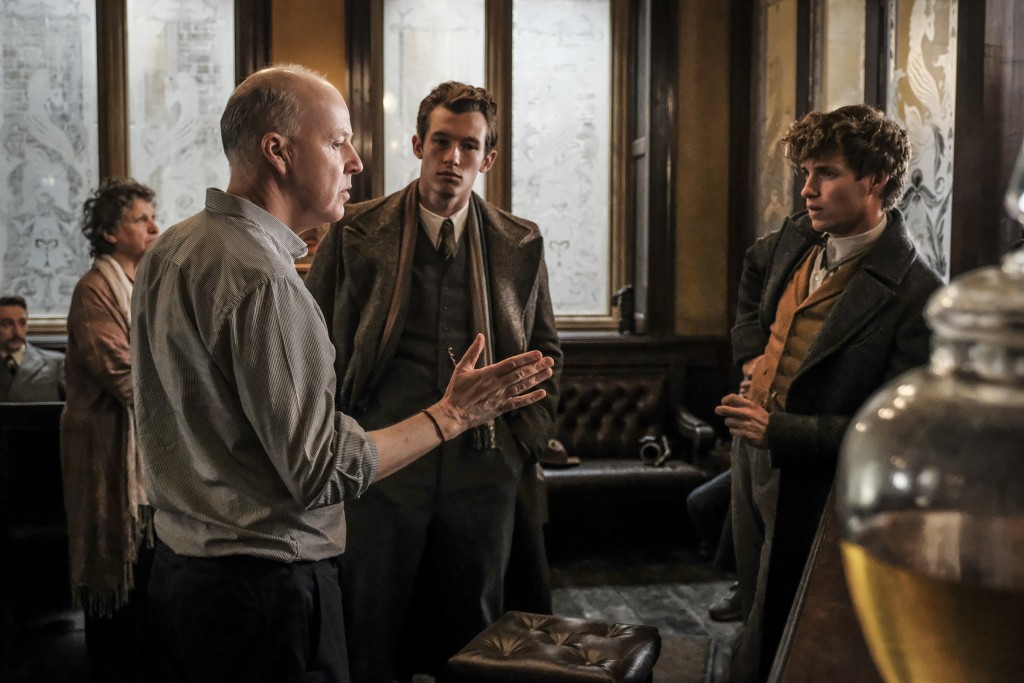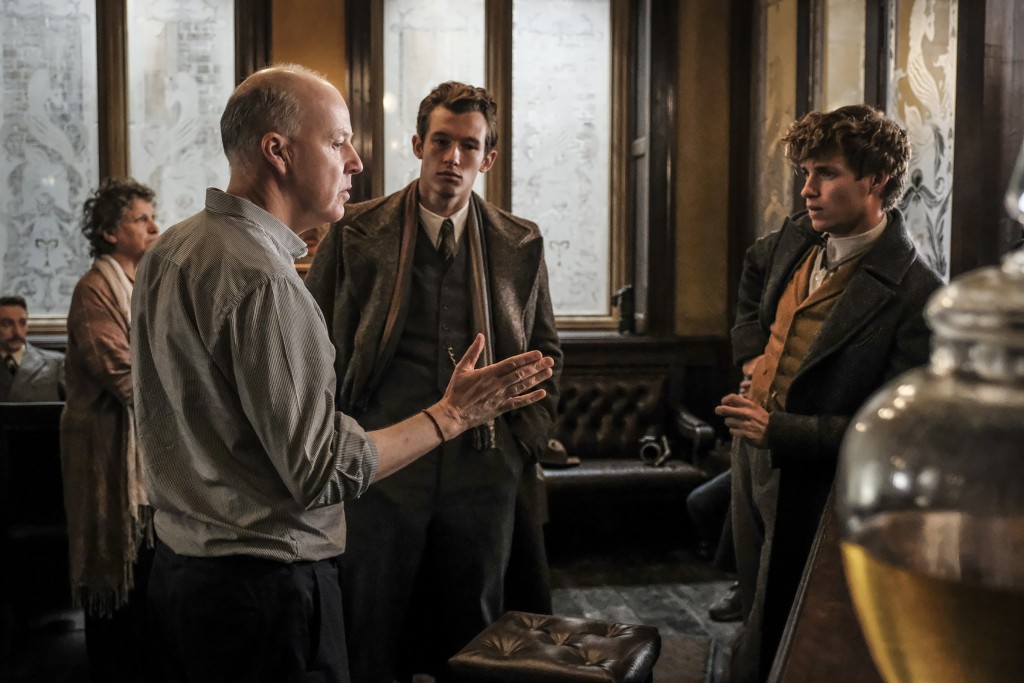 Photo by Jaap Buitendijk, courtesy of Warner Bros.
Q: What was the process like of selecting what to include from the 100 hours of footage in this audio-documentary?
A: The process was intense! I recorded so much from so many people that similar themes started to emerge across all of them as the interviews were recorded. We turned those themes into chapters and from there we knew what framework we were working towards. We wanted as many voices in there as possible. As a Producer it's always tough to choose what to cut but with our colleagues at Pottermore we focused on finding those moments that surprised us, taught us something or made us laugh out loud.
In the first few chapters, Dan Fogler introduces us to the filmmaking home of Harry Potter and Fantastic Beasts, Leavesden Studios. The plot features 14 sound stages, plots of land, offices, and the Warner Bros Studio Tour, of course! Dan recaps the first film, and reintroduces us to various characters, discussing all manner of behind-the scenes details in the meantime: Eddie's experience getting to ride a Kelpie through visual effects, how the art department conceptualised Newt's basement (including interviews with supervising art director Martin Foley and production designer Stuart Craig), developing Newt and Tina's relationship, the use of puppets in the filming process and improvisation (with puppeteer Robin Guiver), hair and make-up (with make-up and hair designer Fae Hammond), costumes (with costume designer Colleen Atwood), Jude Law 'finding' young Dumbledore and designing his costume with Colleen, wand design with Molly Soul and props with head prop-maker Pierre Bohanna.
The latter chapters delve into the quartet's changing dynamic, James Newton Howard's experience composing the soundtrack for the first and second film, David Heyman and David Yates on the differences between Fantastic beasts and Harry Potter, Credence's journey, family dynamics and Leta as a new presence in the movie, Hogwarts, stunts (and how brooms have changed since Potter), and constructing Grindelwald as a villain.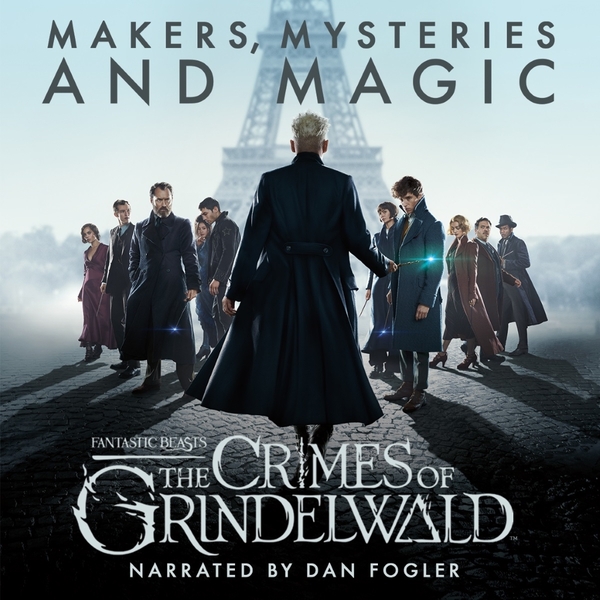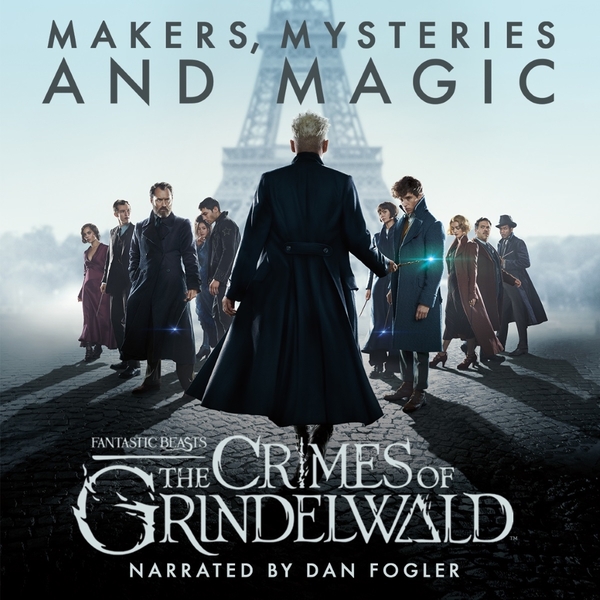 We sought Hana's opinions on the best stories shared throughout the series, and which revelations blew her mind:
Q: As Producer, what behind-the-scenes stories did you enjoy most?  What were totally unexpected?
A: Being on a living, breathing, always-changing film set of this scale was just an incredible experience and it was a real privilege to be allowed on set. I really loved being in the props workshop and also getting to spend time with people like concept artist Molly Sole in her room full of sketches, talking about how she comes up with ideas for things like Grindelwald's vial and all the wands. The best part of my job is hearing everyone's stories and so those moments where we could just sit and talk to people and find out who they were and how they get there were a real highlight.
Something unexpected… I was totally blown away by how much of the sets and props of this movie are actually made by human hands! The amount of detail that goes into every single element is astounding, and walking around the set of 1927 Paris was very surreal and very special.
It's truly an all-access look at the movie, with no stone left unturned, and plenty of extra information for die-hard fans like us! We especially loved the revelation that Tina's hairstyle changed because she's investing in herself more in Crimes of Grindelwald. Paying homage to the Goldsteins' sisterly bond, Fae Hammond actually imagined that Queenie would have cut Tina's hair before she eventually visited a salon for the first time, leading to her polished bob in Crimes.
Another nice touch is a feature in Chapter 8, A Return to Hogwarts, on how various interns got to work on the Fantastic Beasts films, and various moments discussing the careers of various people involved in this series – many of whom have been with J.K. Rowling's Wizarding World all the way from the first Potter, and will likely stick with Fantastic Beasts to the very end! For those aspiring to work in film, it's a great resource, and nothing could be more inspiring than hearing the journeys of people being whisked away by their work into such a huge production.
Another highlight is Dan's David Attenborough impression. Throughout the documentary (mainly Chapter 2: Newt Scamander, and Chapter 4: Fantastic Beasts) Dan takes descriptions of the beasts featured in Crimes of Grindelwald, and reads them in the voice of one of the world's most revered animal kingdom experts, complete with sound effects from the wizarding-world-wild. Truly, it's comedy gold. Dan's personality and experience with podcasting shines throughout the documentary. He's interactive and does a wonderful job of immersing us in the world of Fantastic Beasts – another hilariously bizarre highlight is Dan whispering "Let's listen to Jude's beard… It's like a nice, warm, inviting fire, right?" over the sound of a fire crackling.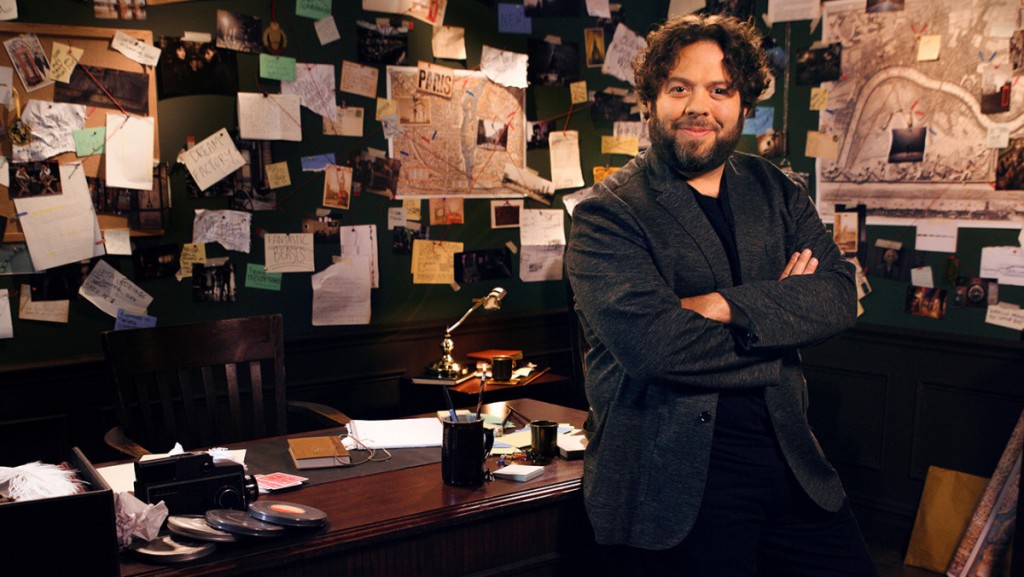 Image © Pottermore Publishing / Audible
Hana explained the excellent choice to bring Dan on board:
Q: Dan Fogler brings so much character to the audio documentary – why did you choose him to narrate it?
A: Dan and his character Jacob are almost one and the same person! He is just brilliant – he has such a great tone to his voice, his comic timing and delivery is flawless and he adds so much fun to this audio documentary. He plays a No-Maj in the film, so he establishes a link with both the fictional world of the film and the real-world of film-making. We wanted the listeners to be totally immersed and Dan really tapped into that, he's very genuine and very warm which is really important in audio – you want to feel like that narrator could be your mate telling you a story – and I think he does that so well. It just had to be Dan.
Sound effects and music also add a huge amount to the series, making the experience that much more realistic, and making it easier to let go of the need for visual material, which is pretty useful if you're an audiobook amateur.
Overall, we'd recommend Makers, Mysteries and Magic for anybody looking to understand filmmaking more, fans wanting to get a few extra tidbits of information about the series, those who enjoy listening to interviews (of which there are many) and those interested in a new documentary format. Dan pretending to tour us around Leavesden Studios on a golf cart throughout the series made the audio format a sure success!
Hana gave her view on the format, saying that it's the intimacy of listening to the cast and crew which makes the audiobook such a joy:
Q: How do you think this audio documentary adds to anyone's experience of seeing the film?
A: I think it gives the listener a unique experience of film-making coupled with Dan Fogler's comic performance. You get to hear the voices of some of the unsung heroes and hear of some unusual talents that goes into making a movie like this as well as some really unique character insights from the cast. I think what's really special about audio is how intimate it is; it's wonderful to have Dan Fogler take you around the sets of this movie, or hear Ezra Miller describing how Claudia Kim could jump across buildings in high heels – I think it's that intimacy that makes this really special – we hope it makes the listener feel you are right there with them.
Q: Who would you recommend this audio documentary to?
A: Anyone who has seen the film and would like to go a bit deeper into how it was made, I think if you're a fan of podcasts and audio documentaries then this is definitely for you and I would recommend it to fans of the Wizarding World as well as anyone that has ever wondered about how these blockbuster movies are made! Our sincere hope though is that there is something for everyone; the access we were given is unrivalled to the set and this is every listener's chance to get lost in a whole other world for a few hours.
Watch the trailer for the series below, and be sure to order the behind-the-scenes audio documentary Fantastic Beasts: The Crimes of Grindelwald  – Makers, Mysteries and Magic at Pottermore here, and Audible here.
Thanks to Pottermore Publishing and Audible for providing a copy of 'Makers, Mysteries and Magic' to review, and to producer Hana Walker-Brown for the interview!