'Harry Potter' Charities Rally Together for Global Virtual Run Event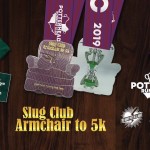 Feb 26, 2019
The Potterhead Running Club, formerly the Hogwarts Running Club, recently launched a very special virtual run event for Potter fans, bringing together several other Potter-inspired charities!
The Slug Club Armchair to 5k global event will see fans run five kilometers for three charities: The Protego Foundation, The Harry Potter Alliance and Transfiguring Adoption, all helping to make the muggle world a more magical place!
The Potterhead Running Club aims to change the world "one mile at a time", and uses the power of online communities to bring together fans to fundraise for charity – as an added bonus, you also get a themed medal, and can order a shirt or download a running bib for the event. The suggested running date will be March 9th, the birthday of Sybill Trelawney, but signing up means you can complete your run whenever, wherever you'd like.
The medal for this event shows Slughorn in his armchair form (or "armchairimagus", as the Potterhead Running Club puts it), complete with his conversational assessor / hourglass: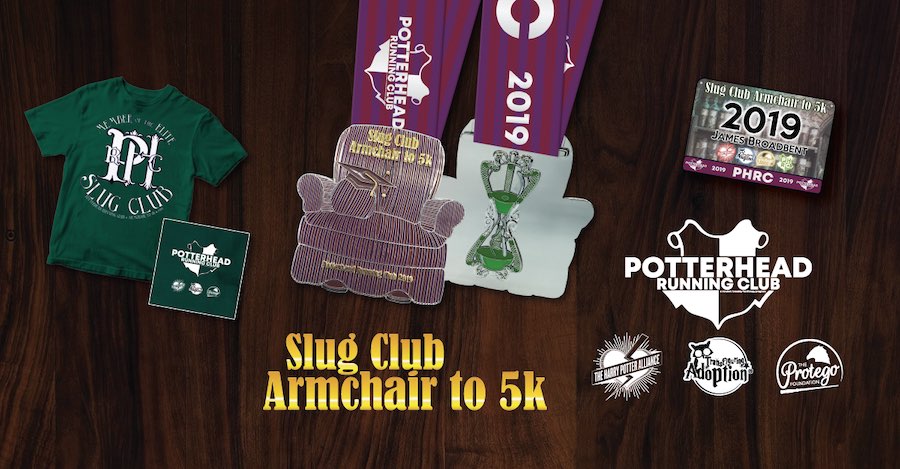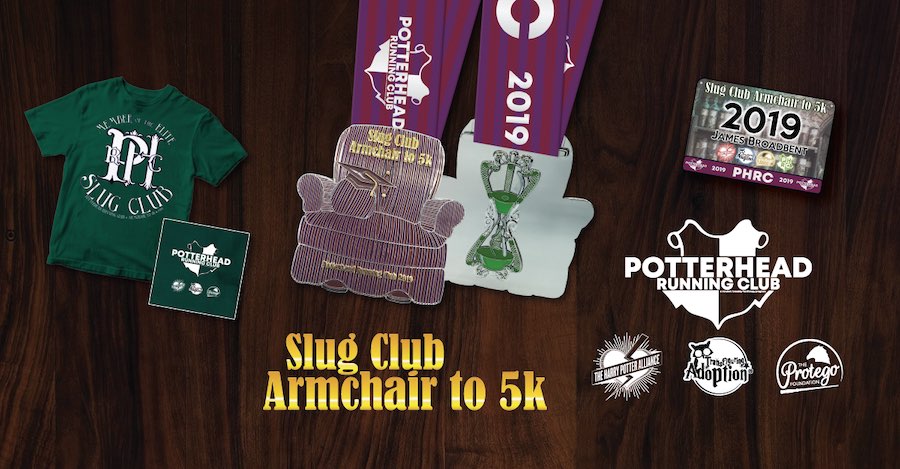 Summaries of the three Potter charities are as follows:
"The HPA is a long time friend and together we've built a library in Uganda and helped train the next generation of Wizard Activists through the Granger Leadership Academy. Transfiguring Adoption uses the lessons from Harry Potter to develop media, resources, and tools that nurture growth in foster and adoptive children specifically focused on providing critical support to foster parents as they handle tough issues that many foster children face. Finally, the Protego Foundation is inspired by the wizarding world to fight for animal rights in the muggle/no-maj world. Our four organizations read the same seven books and each came away with a unique inspiration, but all have the same goal to make the world better."
We're all super excited at The Leaky Cauldron to see our favorite Potter charities banding together – don't miss your chance to support them in their efforts to do the real-world work of Dumbledore's Army! Register for the Slug Club Armchair to 5k here.