The Wizarding World Wands are going on tour! You decide where!
Feb 28, 2019
No, they're not opening for the Weird Sisters.  The Wizarding World Wands are not a band; they are 15-foot wands that look as if they were made for giants, if giants were magical and could fit inside Ollivander's to have an enormous wand choose them.  What sort of core would a giant's wand have?  Hippogriff tail feather?  You'd need to carve its housing from an entire tree trunk.
These nine wands were not made for giants (thank goodness); they were featured in a display illuminating the walkway between Millennium Bridge and St. Paul's Cathedral in London this past autumn to benefit Lumos, J.K. Rowling's children's charity dedicated to getting orphans out of institutions and into a family environment.  Set within concrete bases, these wands replicate those belonging to some of the most beloved Wizarding World characters, and were illuminated each night, performing a light show to music from the Fantastic Beasts and Harry Potter films.
To celebrate the upcoming UK 4K, 3D Blu-ray and DVD release of Fantastic Beasts: The Crimes of Grindelwald on March 18th, a poll opens today to decide the next towns or cities to host the imposing Wizarding World wands display. The winning locations will host the installation in the lead up to the release of the third Fantastic Beasts film.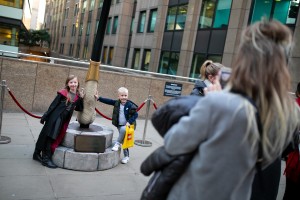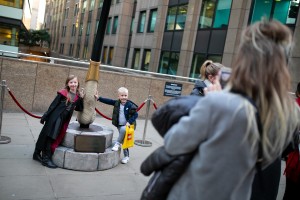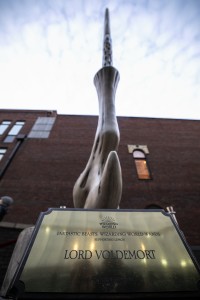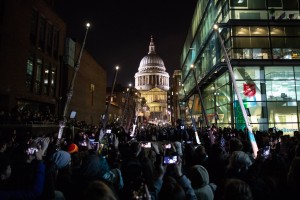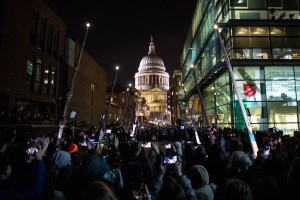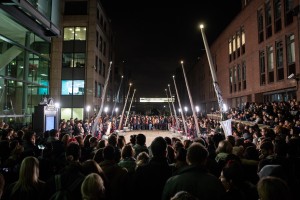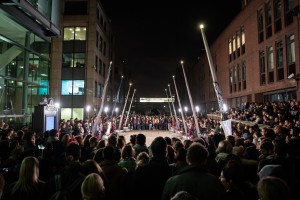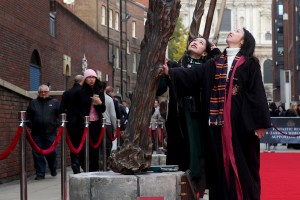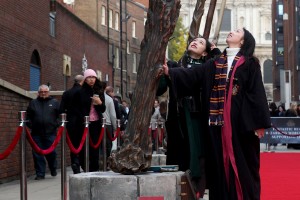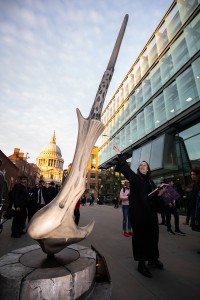 The initial 'Wands Ready' voting process will give the UK and Ireland the chance to narrow the selection down to eight finalists, which will be announced on DVD release day, March 18th.
To vote for your town or city and for further information visit: www.fantasticbeasts.co.uk/wandsready.