Head to the English Moors for a Stay in Hagrid's Hut!
Apr 29, 2019
Are you looking for a magical getaway? Look no further! Book-lover Carol Cavendish has added to her North Shire accommodations, expanding from Lord of the Rings-inspired attractions to a Harry Potter-themed cottage set near Saltburn on the edge of the North York Moors. The opening comes just ahead of May 2, known as International Harry Potter Day and the date of the epic Battle of Hogwarts.
The cottage, fashioned to remind guests of Hagrid's Hut, is made up of three connected circular structures. Two are fitted with turrets and all feature stained glass windows. The cottage is described in further detail below:
"Guests approach the lantern-lit wooden door before stepping into the spacious open plan living space comprising galley kitchen, dining area, seating in front of a feature fireplace and wood beams festooned with Hagrid-style paraphernalia such as old baskets, ropes, leather bags and lanterns.

"From the living room one door leads to the circular bedroom complete with double bed and a rustic wooden bunk bed, while a second door opens onto a large bathroom where the star feature is a huge freestanding copper bath."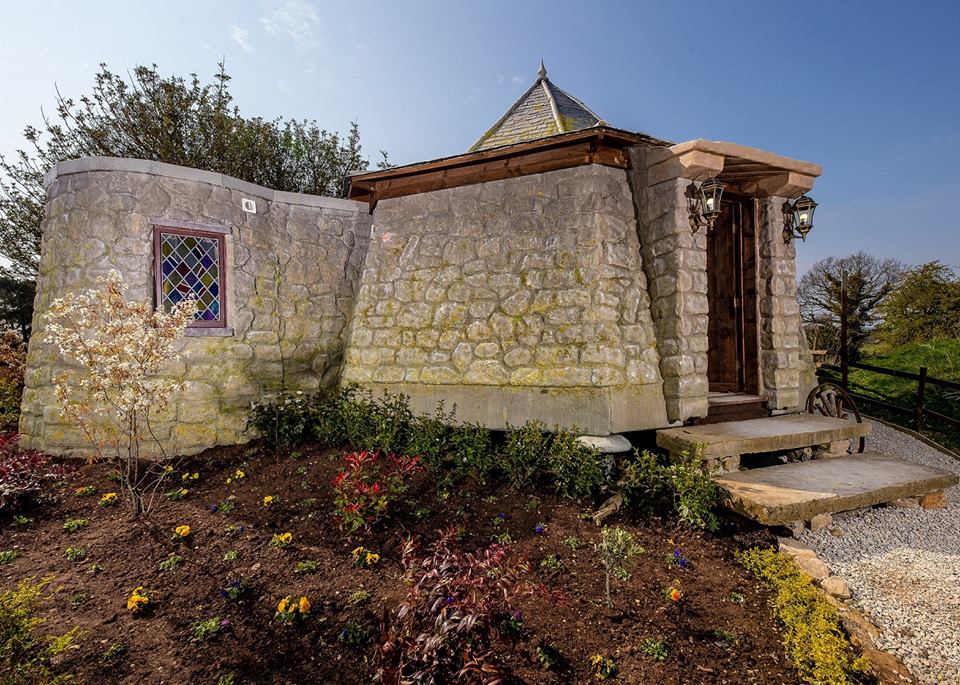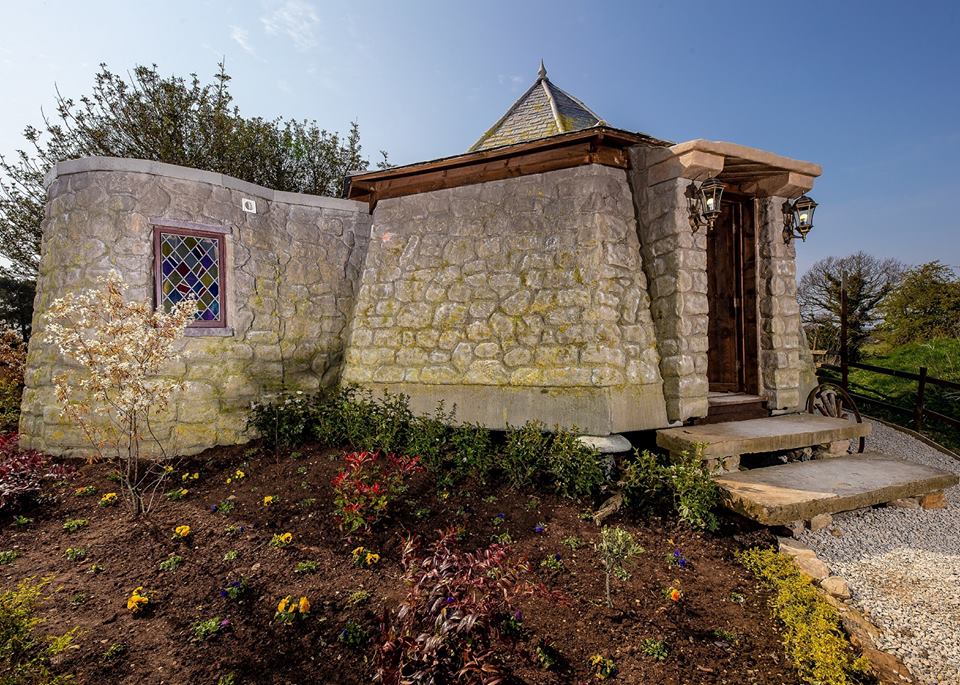 Cavendish has been a fan since her 20s and expounded on her love for the series, which continues to be an inspiration, as follows:
"Books have always been an important part of my life even after being diagnosed with dyslexia when I taught myself to read. They've also helped me through challenging times when I would turn to the Harry Potter and Lord of the Rings books for pure escapism.

"That's why it is so fantastic to create an environment where others can also leave behind everyday life and step into their favourite storybook. We've seen how Potts Corner has proven to be a hit among adults and children alike and so we're sure that would-be Hagrids will be heading our way."
Her affection for Harry Potter certainly explains and informs her devoted attention to detail, seen in every feature of the hut's design. From the exterior landscaping, stone façade and large slab steps to the rustic exposed wood, homey fireplace and numerous magical accessories in the interior, the cottage is like a portkey ready to whisk fans back into the wizarding world–and they get to stay there!
The cottage sleeps up to six guests–four in the bedroom, which features a sleigh bed and a bunk bed, and two on the sofa bed in the living area. For visitors who cannot bear to leave a beloved furry creature behind, North Shire allows one well-behaved dog at a small extra cost.
The cottage is available for rent from £195 per night. To reserve your stay and read more about what North Shire has to offer, visit their website here.
Photos provided courtesy of Charlotte Graham.