New LEGO Harry Potter Sets Coming in Summer 2019!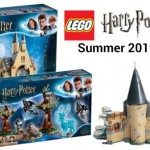 Apr 29, 2019
The wizarding world continues to expand–from the ongoing Fantastic Beasts film series to Universal Orlando's upcoming Hagrid's Magical Creatures Motorbike Adventure attraction, the global reach of Harry Potter and the Cursed Child and the ever-growing volume of magical merch, there is more than enough to keep the franchise fresh and exciting for years to come, and LEGO continues to join the ranks with another expansion of their LEGO Harry Potter series.
The newest sets are due out this summer, and the Brothers Brick reported on three, which have already been listed on Amazon.it. These sets will continue the throwback trend, diving deep in the story that started it all and culling inspiration from J.K. Rowling's original Harry Potter series.
Hogwarts Clock Tower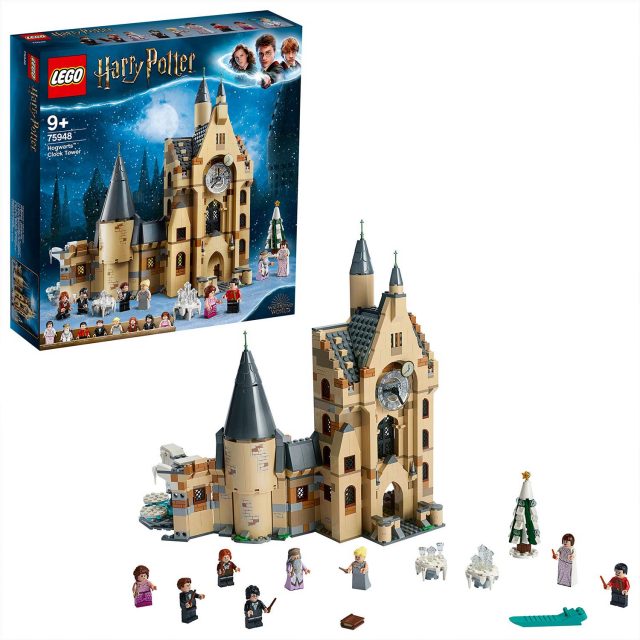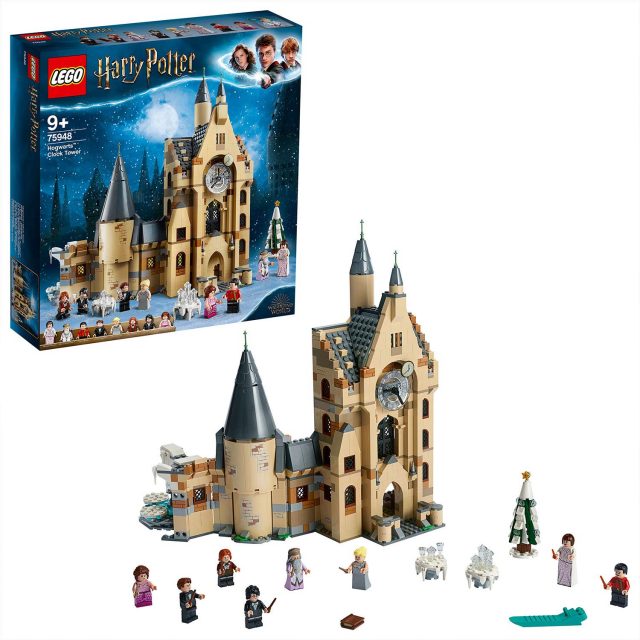 This set recreates scenes from the wintry Yule Ball from Harry Potter and the Goblet of Fire. The set not only features the iconic Clock Tower, but also includes moving pieces which allow the clock hands to turn about the face and giddy students to dance about the ballroom floor.
The one-of-a-kind LEGO figures included in the special set are: Hermione, stunning in pink, Ron in ruffled old dress robes, a dapper Harry, lovely Luna in silver, Madame Maxime, properly proportioned compared to the other figures, a festive Albus Dumbledore, a serious Viktor Krum and the charming Cedric Diggory.
Hagrid's Hut–Buckbeak's Rescue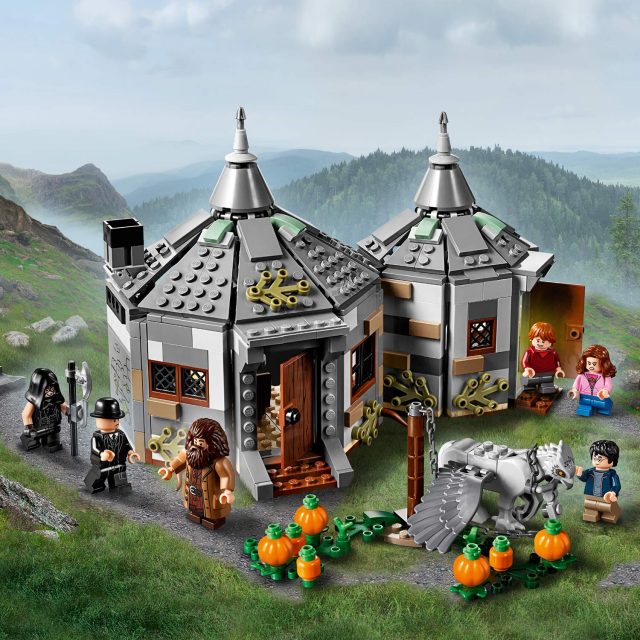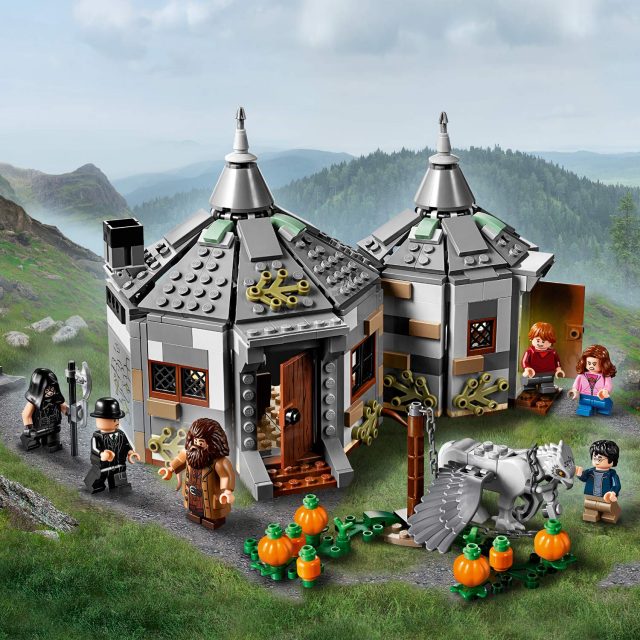 The next set takes us back to the high tension of Harry Potter and the Prisoner of Azkaban, allowing fans to re-enact Buckbeak's daring escape from certain death. Figures can sit down to tea within Hagrid's hut or run through the pumpkin patch outside.
LEGO figures included in this exciting, detailed set are: Buckbeak, complete with a chain and post, a bushy-faced Hagrid, the masked executioner, Cornelius Fudge with bowler hat and the trio, with hair and dress designed to match the well-known scene from the film.
Expecto Patronum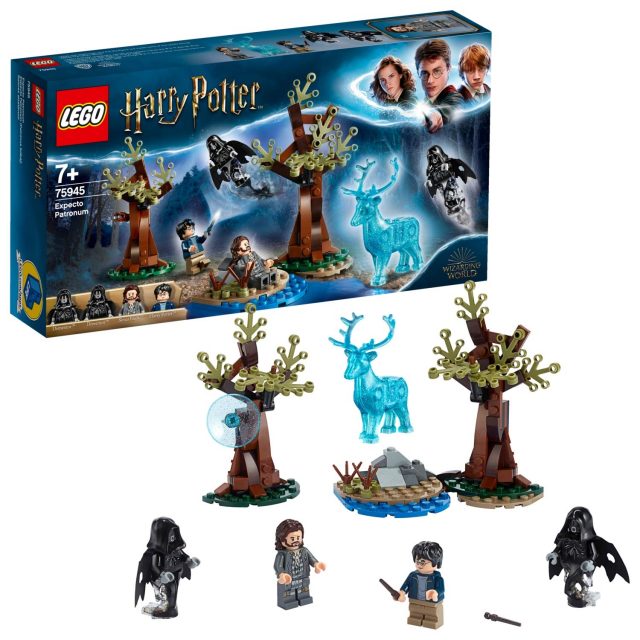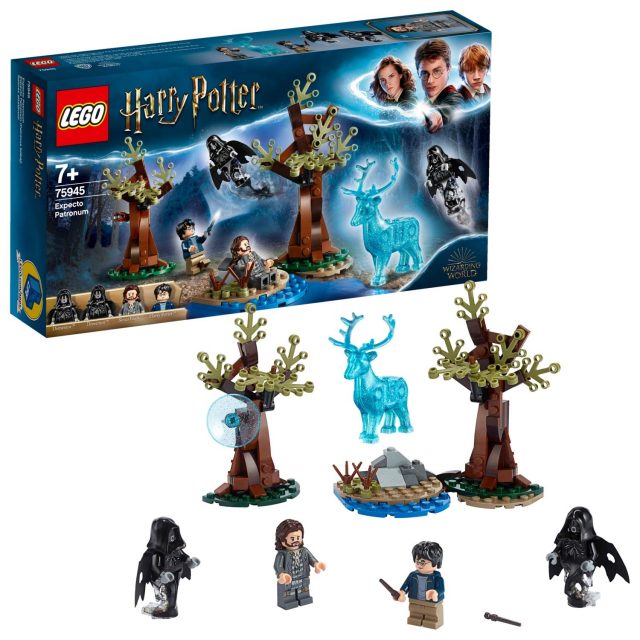 The third set would be a perfect companion piece to the second, as it depicts Harry's harrowing experience in the Forbidden Forest, another scene from Harry Potter and the Prisoner of Azkaban. Take Harry through the foreboding trees to the lake where Sirius is set upon by two unearthly Dementors.
In addition to getting the soul-sucking figures, 13-year-old Harry and a weary Sirius Black in prison garb, the set includes a brilliant blue Stag so that Harry can conjure the corporeal Patronus and play the hero once more!
Prices and release dates for the three sets above have not yet been announced, and more sets are likely to be unveiled before summer is officially underway! In the meantime, visit the Brick Brothers here to view more photos of these incredible new LEGO creations.