Emma Watson In Conversation With Nobel Peace Laureate, Dr. Denis Mukwege
May 27, 2019
Earlier this month, Emma Watson took to the stage of the Emmanuel Centre in London for a live talk with Dr. Denis Mukwege on women's rights, and the importance of Dr. Mukwege's work treating survivors of sexual violence. The event was truly eye-opening, and for those wondering exactly what Emma Watson gets up to these days (beside starring in feature films, running an online feminist book club and campaigning for women's rights and sustainability), it's a great insight into the incredible work she's doing to shed light on important, global issues.
The New York Times held this talk in London in collaboration with How To: Academy, helping the public understand current issues worldwide by 'bringing together New York Times journalists and leading figures in diverse fields to examine pressing issues in a changing world'.
WARNING: This article details Dr. Denis Mukwege's work treating survivors of rape/conflict+war/sexual violence, as well as Dr. Mukwege's own experience with conflict. Whilst discussions of his experience with patients is eye-opening and sheds a light on the importance of what he and Emma are doing, this content may be distressing to some. If you would like to read more, please visit the Panzi Foundation's page on Dr. Mukwege's work.
Dr. Denis Mukwege, 2018 Nobel Peace Prize laureate, is introduced by Ellen Barry, The New York Times's London-based international correspondent, as 'a living saint', and it's not hard to see why. Since founding Panzi Hospital in the Democratic Republic of the Congo (DRC) in 1999, Dr. Mukwege and his team have changed the lives of over 50,000 sexual abuse victims through his work as a world-renowned gynecological surgeon. Not only does he work to treat physical wounds, but Panzi Hospital also provides legal, economic and psycho-social services and support to its patients, a shining example of the holistic treatment Dr. Mukwege works tirelessly to give back to the community.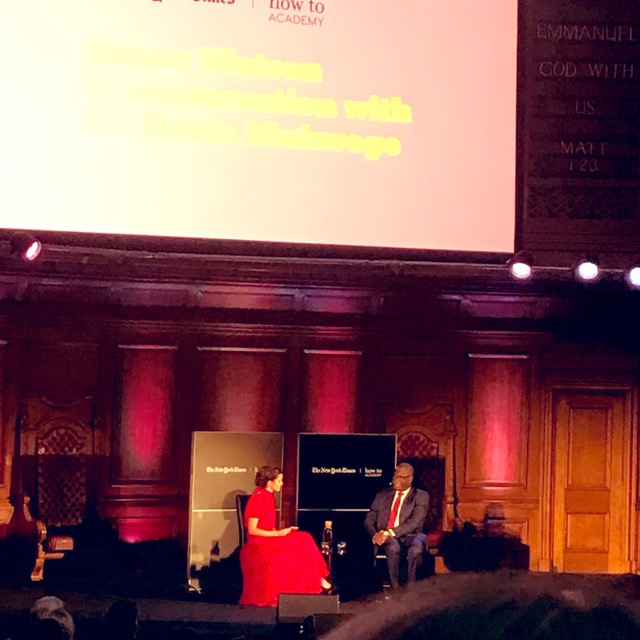 Emma has worked with Dr. Mukwege multiple times in the past, and just prior to this talk she sat on the G7 Gender Equality Advisory Council in Paris, launched in February as a subsidiary of the G7, a group made up of the seven most advanced economies in the world that convene regularly to examine global issues. The council were finalising their proposal before G7 Leaders Summit in late August. This discussion saw Emma ask Dr. Mukwege about his work, and the two United Nations representatives discussed their ideas and opinions openly, with Emma being visibly moved by Dr. Mukwege's earnest reports of the horrors he'd seen, the people he'd been inspired by, and the messages he wanted to share with others to move toward a more equal world.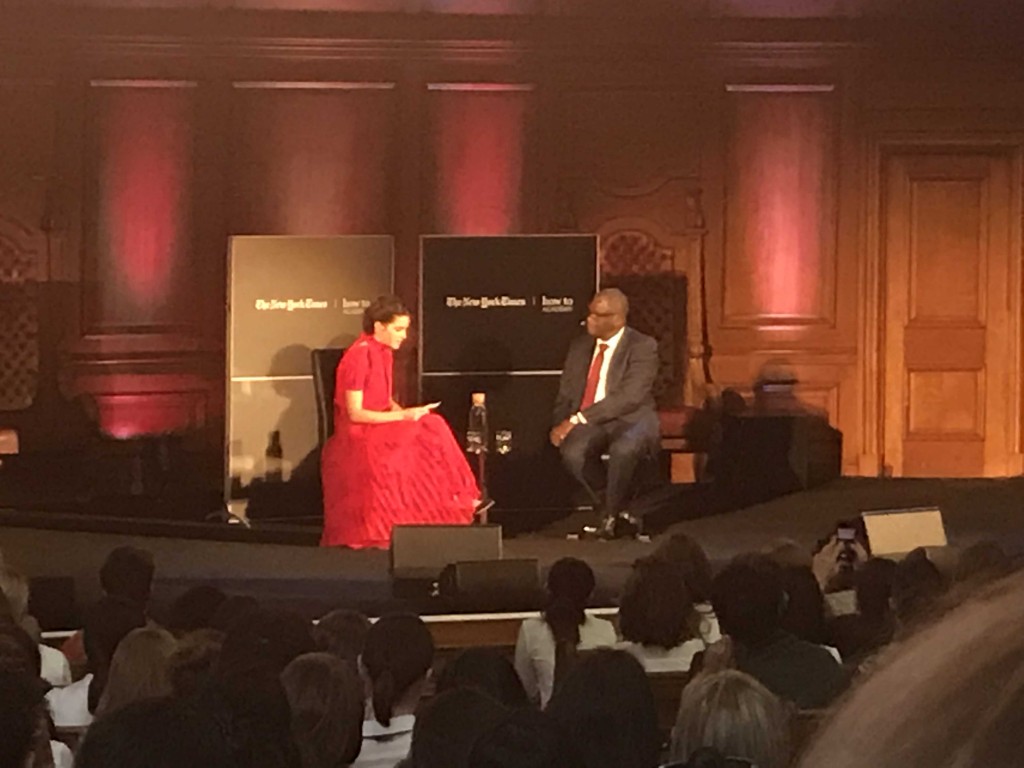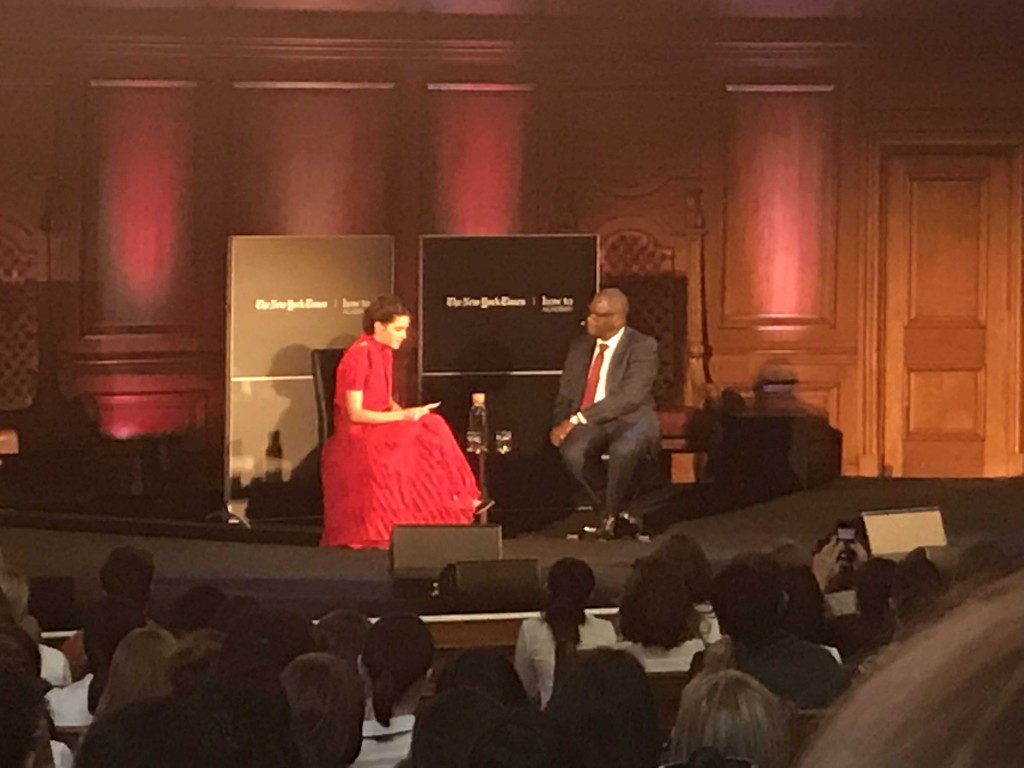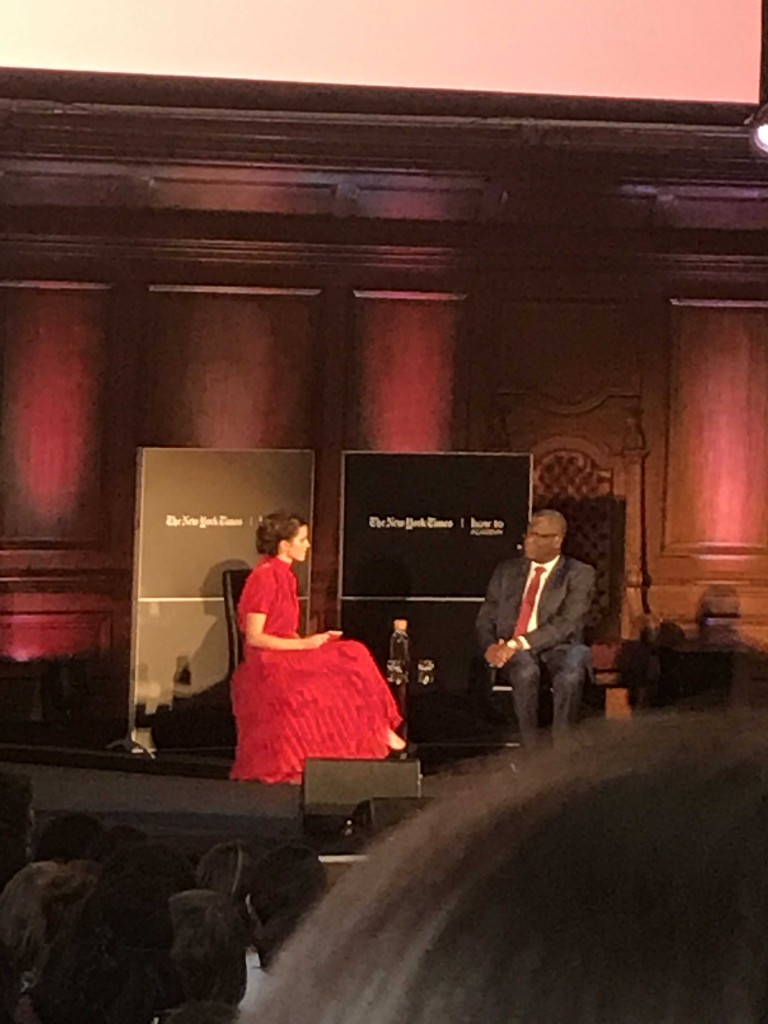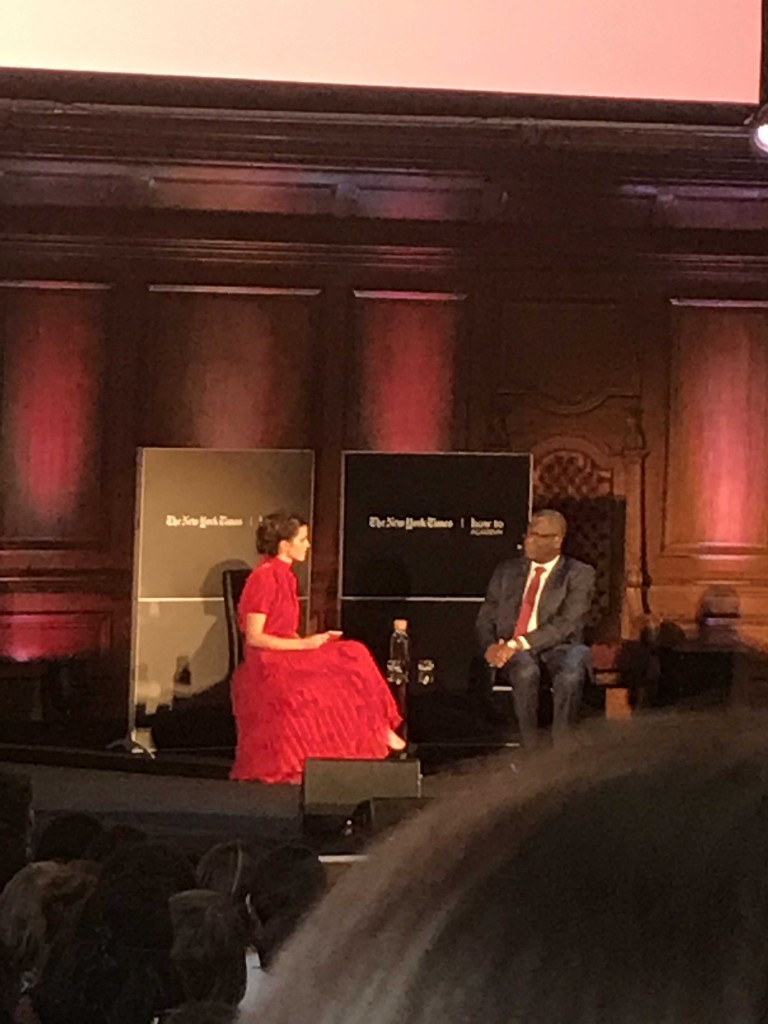 Speaking on the horrific injuries he'd seen his patients subjected to, Dr. Mukwege spoke on coming to the realisation that the brutal attacks on women were not the work of one 'mad man', but rather a calculated, cruel and political statement made to strike terror in citizens. Sexual violence was being used as a weapon of war, and Dr. Mukwege's work was to help survivors find their way back to themselves after such a traumatic experience. Keep in mind that many of his patients were children, even babies, and not all surgeries would help his patients achieve 100% recovery (especially psychologically). Answering on the work he does, and what keeps him able to continue his work in being exposed to the victims of such horrific acts, Dr. Mukwege said he's particularly impacted by discussions of the future with his patients. His attention to detail in surgeries is crucial, and sees him trying to repair damage done to ensure that women and girls can make a start on their future as soon as possible following their attack. Often Dr. Mukwege will perform up to ten surgeries per day. Having four daughters himself, Dr. Mukwege said he is particularly concerned with the safety of women and girls, saying that he feels his relationship with his daughters has changed as a result of the sense of fear for them he feels after seeing what has been done to his victims.
In 2012 Dr. Mukwege was attacked, his family held at gunpoint, and his friend and security guard, Joseph Bizimana, killed in an attempt to assassinate him, presumably for the comments he made denouncing his country's 16-year-long conflict at a United Nations address, where he called for those responsible to be brought to justice. Watson asked him what kept him going during this dark time, and Dr. Mukwege gave a thoughtful response on the impacts of his work on those depending on him:
'What is keeping me going is really the strength of women. I discovered how women are strong, how women can rebuild, and give hope for our humanity.'
He was also asked to shed light on what he thinks of the #MeToo movement, urging victims of sexual violence to speak out, and how this could help end the use of sexual violence in conflict:
'It's important for me, for women, that women speak out. To break silence is a strong weapon against rape, in any case. This movement [#MeToo] is really something […] we are on the path to ending sexual violence. […] There's a situation where women feel guilty, even if she's a victim, and this is protecting the perpetrators, more than the victims. I want to tell the women here: Speak up. Be strong. Just break the social norms, and go ahead. It's not your fault. You have to understand that. You don't have to feel guilty about what happened to you. I support this movement – one hundred percent'
'You're my hero,' Emma Watson told him, and Dr. Mukwege simply smiled: 'Wow.'
'You're my inspiration,' he continues, 'I just dream to see women in my country doing what you're doing.'
To end the talk, Emma asked Dr. Mukwege what everybody in the world can do to combat indifference:
'When you look at the history of humanity, when people decide to be indifferent, the consequences are really huge. For me, indifference is one of the worst attributes that a human can get. It helps, when asking this question, to think "What can I do for another? How can I support another?" The answer, for me, is to choose love. '
He then turned the question on Emma, asking her thoughts on the matter, as an actor and activist:
'I would echo what you've said, that it's easy to think that this is happening in a distant, far flung corner of the world that you'll never visit, or see, in a community that we aren't a part of. But the most common UN statistic is that almost a third of women will experience a form of sexual violence in their lifetime — it's a whole section of this room. It's massive. This isn't an issue that will not touch us. It's going to at some point or another, which is awful. I think there's a sort of strange acceptance as women, that not feeling completely safe in our society, our community, is just a fact of life — that it's something we have to accept. I don't think that we do have to accept that. I think there are ways that we can live, and be. Beyond that, I think that we deserve it. We have to demand it — we have to believe in that world.'
Dr. Mukwege then shared his thoughts on the current state of the world, having seen conflict firsthand:
'I was reading what happened in 1930, around then. When you see the media today, you get the impression that we are not thinking about what has happened in our past. You can see that hate is [on the rise]. You get the impression that we speak about these things as though it's normal – people don't feel ashamed to speak about minorities. I'm so afraid that we haven't learned anything, that we haven't enough from what happened in the war. […] People are talking now, about building walls, rather than building bridges. I think that this is dangerous […] we need to be more clever, so that we don't make the same mistakes.'
Finally, Emma Watson asked who Dr. Mukwege's mentor was — an inspiration he had carried with him. After some consideration, Dr Mukwege's answer reflected perfectly the kind of man that he is: 'I would have to say my mother.'
Having the opportunity to sit together and discuss their ideas in front of an audience was a rare and important call to action. Of course, nobody could argue that Dr. Denis Mukwege's work isn't important – we can all sit and be inspired by what he and Emma Watson strive to achieve in their work, but what am I personally doing to elevate the voices of people doing this important work? How can I use my voice to stand with them? Am I doing enough to stay informed on what's happening in the world around me? At various points during their talk Emma addressed these questions, and it was completely enthralling to see her not as Hermione, but as a global leader using what she's learned to make a difference and looking to those like Dr. Denis Mukwege to learn what more she can do.
To find out how you can help support the work of Dr. Denis Mukwege and Panzi hospital, visit The Mukwege Foundation's official website, and Panzi hospital's official website for more information.