Wizarding World Funko Exclusives for San Diego Comic Con
Jun 20, 2019
That time of year is just a month away when the largest annual pop culture gathering in the world commences in San Diego, California. Although there won't be a Harry Potter or Fantastic Beasts film previewed in Hall H this year, or any other Warner Bros production for that matter, the Wizarding World will be repped in Reducio'd form via new Pop!s from the licensed collection giant Funko.
Last fall at a special Fantastic Beasts fan event in New York, J.K. Rowling herself revealed the well-kept secret that Claudia Kim's character, who we only knew as a Maledictus up to that point, was actually Voldemort's beloved snake Nagini appearing in human form prior to her permanent transformation. Just in time for SDCC Funko has transfigured Kim's character from Crimes of Grindelwald into a Pop! from and the actress took notice on Instagram:



View this post on Instagram

Funko has also revealed a new Fawkes the Phoenix Pop! and an adorably feisty Wizarding reporter extraordinaire Rita Skeeter in miniature: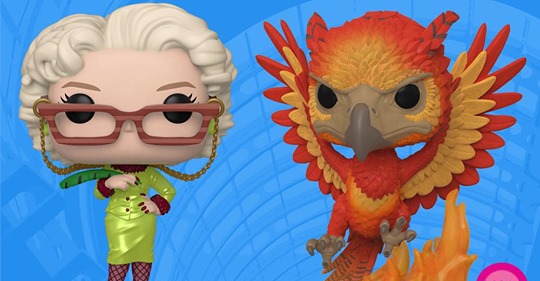 According to the Funko blog these new Wizarding World collectibles will be available at Barnes and Noble on Day 2 of the Con, Friday, July 19 and that more SDCC exclusives will be revealed soon! Are you headed to San Diego Comic Con next month? Let us know and post a pic of your Potter Pop!s !!