Hogwarts After Dark Returns to Warner Bros. Studio Tour London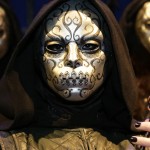 Jul 31, 2019
Enemies of the heir… Beware! The Making of Harry Potter Dark Arts is set to return this Hallowe'en season to Warner Bros. Studio Tour London September 27-November 10.
Wizard, Witch or Muggle – embrace the #DarkArts this Hallowe'en and explore the darkness of the Wizarding World at #WBTourLondon.

— WB Tour London (@wbtourlondon) July 30, 2019
Witches and wizards with a proclivity for dark magic will once again be welcomed to tour the studio decorated in its finest holiday dressings. The iconic Great Hall set will feature over 100 hand-carved floating pumpkins created by the Head Propmaker on all the Harry Potter films, Pierre Bohanna, as seen in Harry Potter and the Philosopher's Stone. And look out for moments along the tour where you'll get to play fear factor by touching "vats of slimy troll snot, buckets of dribbling drool (of the three-headed dog variety) and pools of silvery unicorn blood."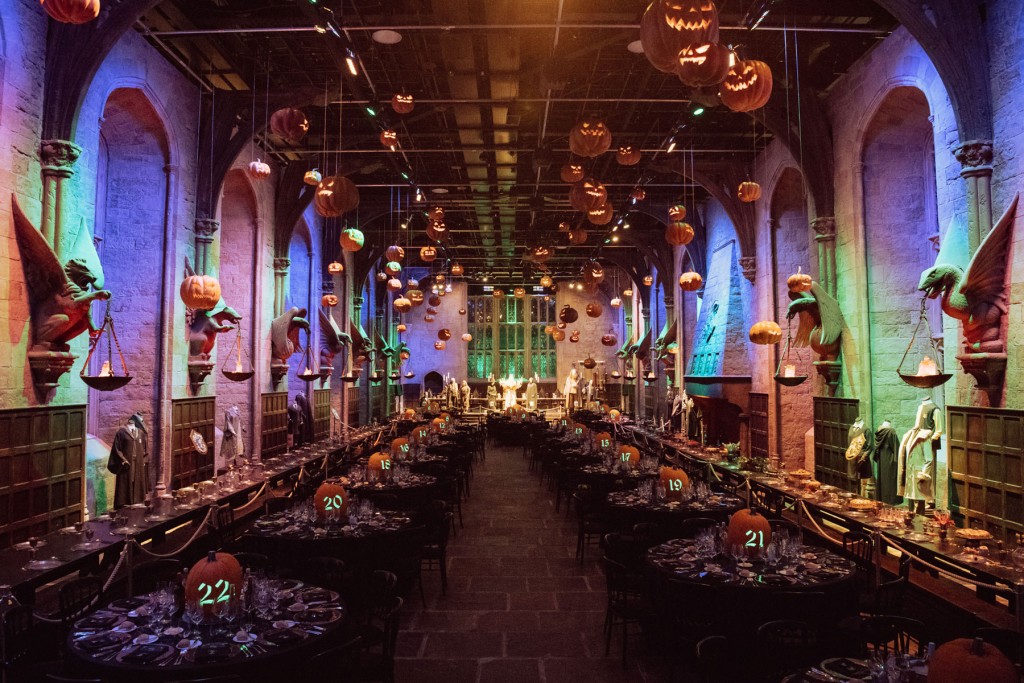 Newly introduced for 2019 is this year's focus on He-Who-Must-Not-Be-Named's murderous followers, the Death Eaters. Tour-goers will get an exclusive look at the creation of the Death Eater masks led by members of the Harry Potter Art Department who will discuss the design process from concept art to finished props.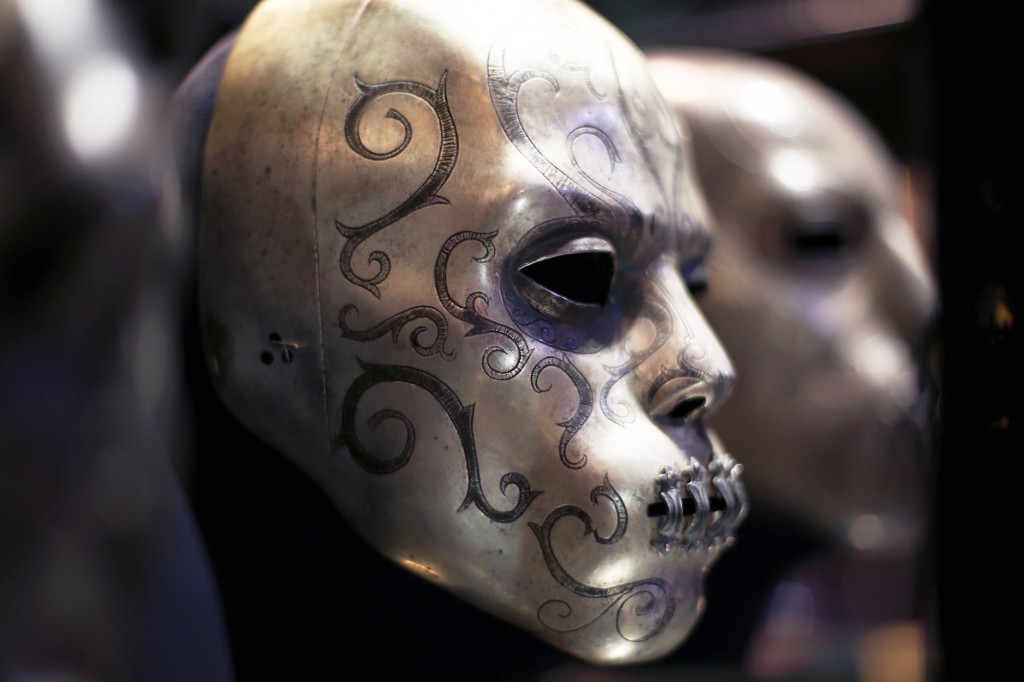 Original Death Eater masks and costumes will be on display for a closer look at the intricate and one-of-a-kind designs, but make sure to always look over your shoulder… Death Eaters will be on the prowl ready to challenge you in live duels to test how much you remember from Defense Against the Dark Arts! It'll certainly be an immersive chance to learn how the films created crowd scenes like the Battle of Hogwarts.
Tickets for The Making of Harry Potter Dark Arts can be purchased here.
But if that still hasn't satiated practitioners of all things unforgivable, Hogwarts After Dark will also be making a return this year for just three exclusive evenings October 25-27!
Enjoy a magical Hallowe'en evening on the set of the Hogwarts Great Hall. #HogwartsAfterDark tickets are on sale now! https://t.co/QL1khfHfzm pic.twitter.com/A7ejZ9Rlhr

— WB Tour London (@wbtourlondon) July 30, 2019
Only the bravest and most sinister witches and wizards will be treated to an after-hours evening around the Studio including a two-course dinner in the Great Hall followed by a lantern lit tour through the Forbidden Forest where Buckbeak will be waiting with dessert. Just be careful to not end up as Aragog's dessert when all's said and done.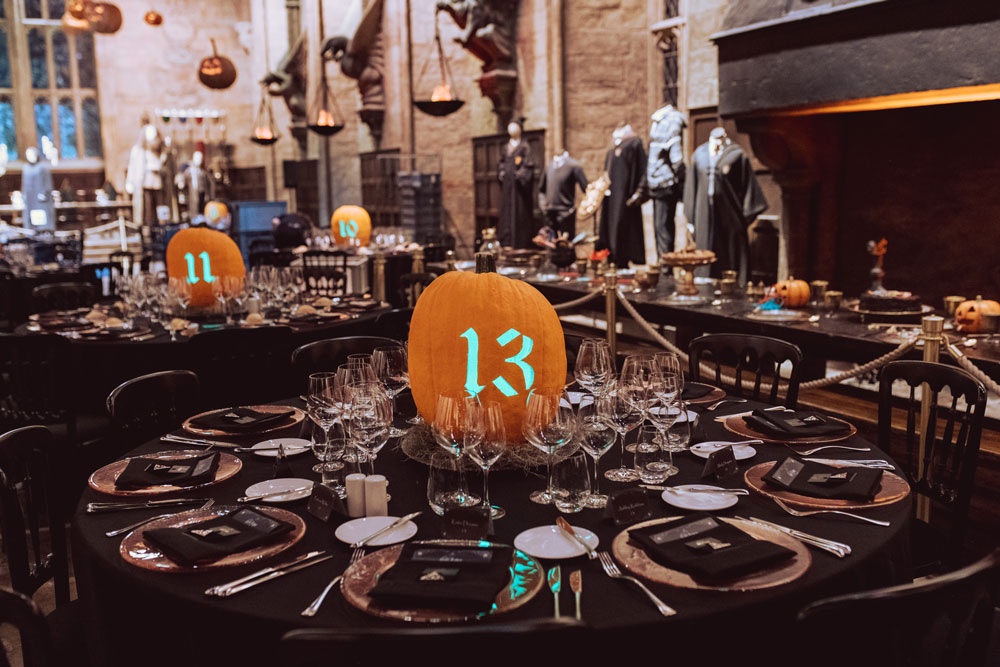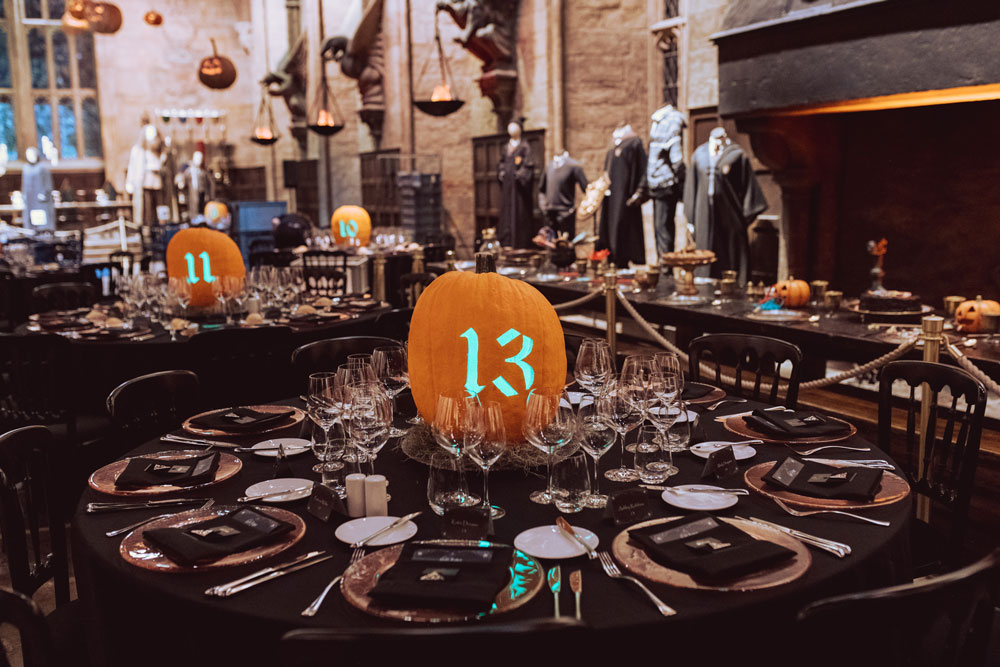 All the behind-the-scenes moments of The Making of Harry Potter Dark Arts will be offered throughout the limited evenings with some special additions. Wand Choreographer Paul Harris will be present to teach wand combat moves before sending tour-goers off to a dimly-lit Diagon Alley where Death Eaters will be lurking in the shadows. Just make sure to fill up on some late-night Butterbeer at the Backlot Café to help keep your wits about you!
Tickets for Hogwarts After Dark can be purchased here. Hurry fast before they vanish.