EXCLUSIVE (Part 2 of 2): Leaky Interview with Creative Team of Off-Broadway PUFFS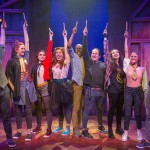 Aug 15, 2019
Welcome to Part 2 of The Leaky Cauldron's interview with PUFFS – this round focusing on the creative team behind the long-running and record-breaking play set to close in New York City on August 18, 2019. Let's dive in!
Creative Team Q&A
LEAKY CAULDRON: Hello, creative team! Your turn to introduce yourselves. Tell us who you are, what your position is on PUFFS, and which Puff you would play.
MATT COX: HI! I'm Matt Cox, and in PUFFS I am (in order of importance): The Voice of the Screaming Egg, Sound Designer, and I also wrote the thing.
KRISTIN McCARTHY PARKER: I'm Kristin McCarthy Parker, the director, and I would play… Hannah? I feel a kinship with her.
COLIN WAITT: I'm Colin Waitt. Hiiiii! I produced the original run of PUFFS at The Peoples Improv Theater with Stephen Stout in 2015 and am an Associate Producer on its run off-Broadway. I was actually in PUFFS  for one night only. About ¾ of the way through our run at The PIT, our Cedric had to go out of town, so I went on for him. It was a lot of fun, and that Puff dance in year four is a lot harder than it looks. But my dream role would be Bippy. I don't need to play any of the other characters in the Sally track, just Bippy. I'd come on in my pillowcase and the audience would go, "Um, who is that man?" Bliss.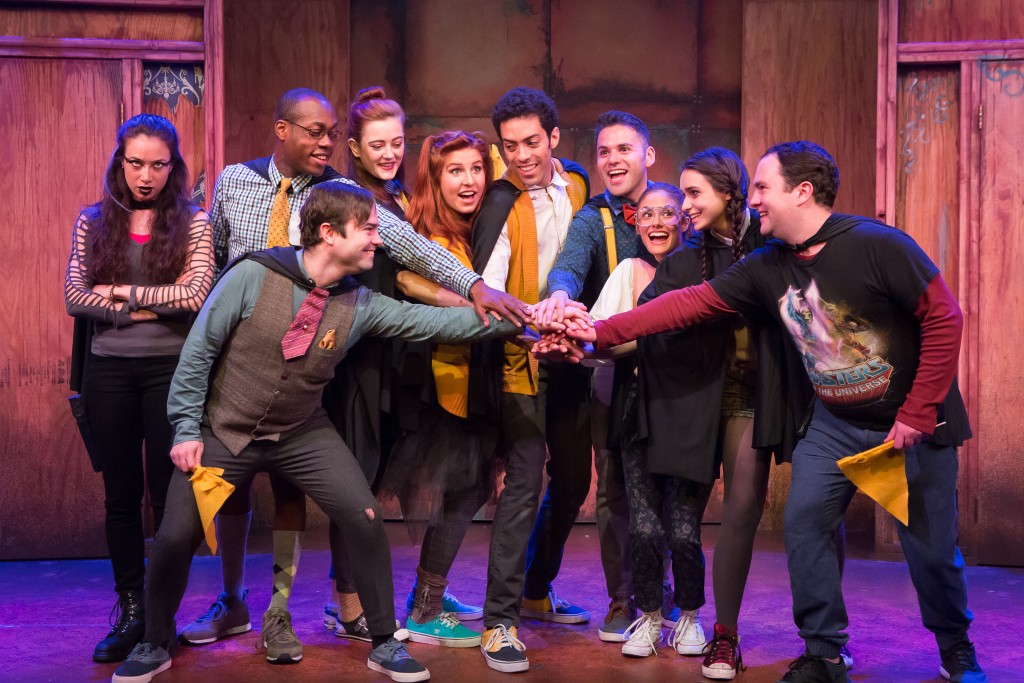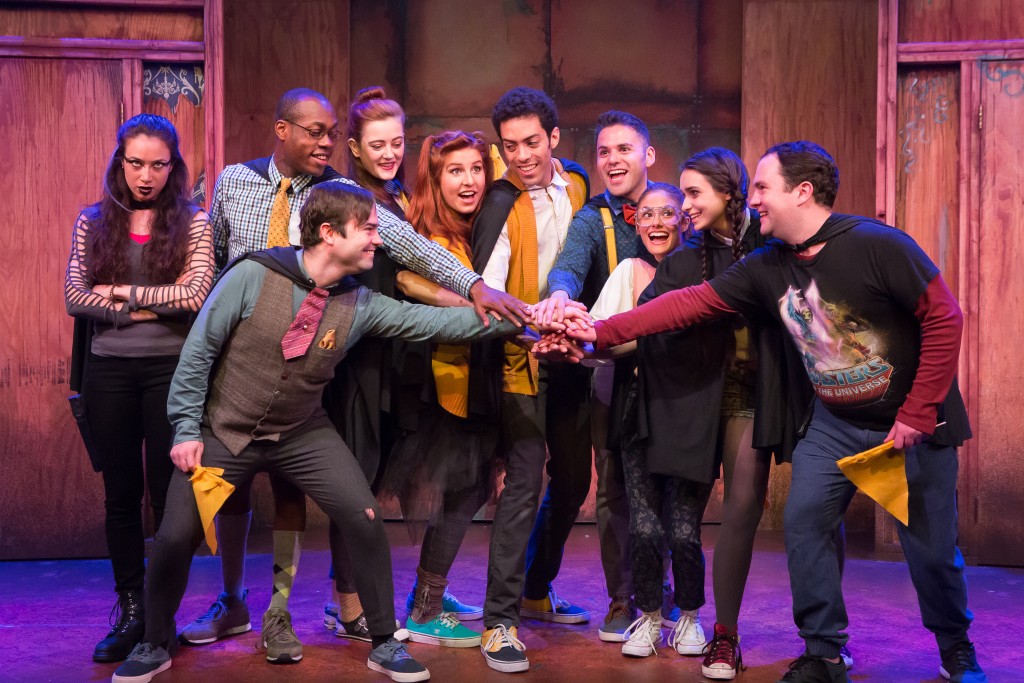 LEAKY: Matt, let's start with you as the playwright. How did PUFFS come to be? And how on earth did you narrow down 7 books to roughly 100 minutes?
MATT: It was a happy and fun year called 2015. My first full length play Kapow-i GoGo (an epic play/opus to all things pop-culture/nerd adjacent- basically 3 seasons of your favorite Saturday morning cartoon, anime, or sci-fi series binged over one afternoon in a theater, with much of the same creative team who would go on to PUFFS) was open and we started looking towards the future. As it's hard enough to get people to come and spend their time and money on little shows in little places (and even bigger shows in big places), I was trying to think of something that could make people excited to leave their homes- something worthy of the time and energy an audience brings to an evening out. I was on the subway in New York, when the briefest flash of the initial idea hit. About how absolutely terrible and terrifying it would have been to be ANOTHER student at this particular school for wizards, who just wanted an education. How each year they would have to think- well, it certainly can't get worse than THAT, and then- you know… it would. It was a quick jump from that to the play wanting to center on the Puffs- or those whom pop culture has deemed to be the "not so cool kids" at magic school. There was a lot to relate to and bring into this world from my own experience as a not so cool kid in regular school, and from there it all started fitting together. (The other two ideas from that subway train were the play's title and that Ron would be played by a mop. It was, in retrospect, one of my better train rides.) A week or so later we were at The PIT's bar after a Kapow-I GoGo Marathon, and Stephen Stout (Original Producer of the show along with Colin Waitt) turned to me and asked what's next? I launched into the idea, and we pretty much started working on it the next day.
As for fitting seven books into a small time frame- it was one of the great challenges of the play. Our initial time slot we were able to get at the PIT was a 90 minute one. It was either make the show 90 minutes or wait to do the play. Had I known from the beginning it would need to be that length, I might not have ever tried, but this was enough into the process that I didn't want to turn back and just accepted it as a challenge. Especially when I finished Year Four ("The Puffs and the Year They Mattered) I was worried it might not be possible- hence Year Five being "The Puffs and the Year We Will Get Through Quickly." In the end it's a strength for the show, I think. We move so quickly that it helps us stay ahead of the audience, which helps with the comedy and the twists and turns.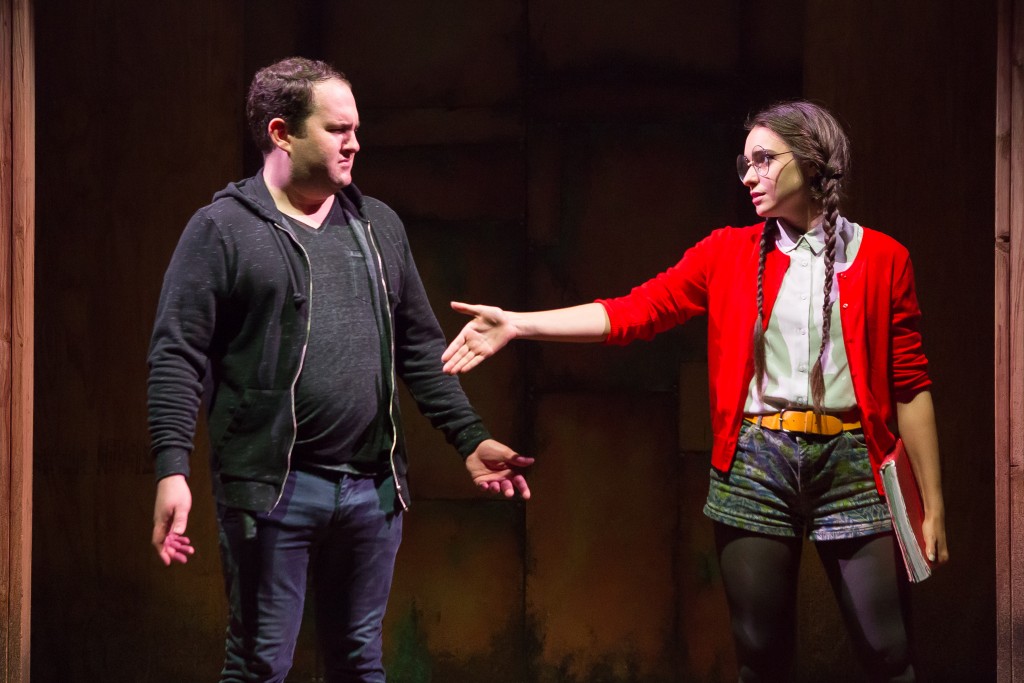 LEAKY: Kristin, as the oh-so-handsome Cedric Diggory reminds us, "you fail a lot… but failure is just another form of practice." So as the director, what was the hardest thing to nail down about the play?
KRISTIN: Landing the jokes as well as the heartfelt moments. PUFFS is a tightrope walk between humor and heart that moves super fast, so making sure every moment is not only crystal clear to the audience but also hitting the right tonality was a fun challenge. Luckily, we got to work on this show over a long period of time and we learned from our audiences throughout.
LEAKY: Matt and Kristin, something that's stood out to me about PUFFS is that it's not a parody or a spoof but very much a story of its own. Do you agree with that sentiment, and how did you navigate that fine line between homage and imitation?
MATT: I very much agree! While PUFFS is legally speaking, certainly a parody of a certain famous wizard's book and film series, when we set out to do the show- our downtown theatre brains wanted to figure out a way of embracing all the fun, silliness, and stupidity of a usual parody while also filling it with heart, pathos, and characters you actually come to care about- who have their own story to tell. It was a difficult balance to find, and took quite a bit of time, but we eventually more or less found it. It helped that while PUFFS is full of references to wizards and various shenanigans, it's also just a story about growing up and feeling insignificant- something we can all relate to in some way. It was embracing that, and making sure that while there are dumb jokes a plenty- that each of the characters was a real person with real feelings and wants and needs, even when they think they might be imaginary. Often too it was making sure that the moments of homage, while often references, were also imbued with importance to our characters and what they were going through.
KRISTIN: It is a story of its own… Everything onstage is original and/or reexamined from the perspective of the Puffs. We keep focus on the story of Wayne, Megan, Oliver, and their Puff friends. The show is made with love and a lot of imagination.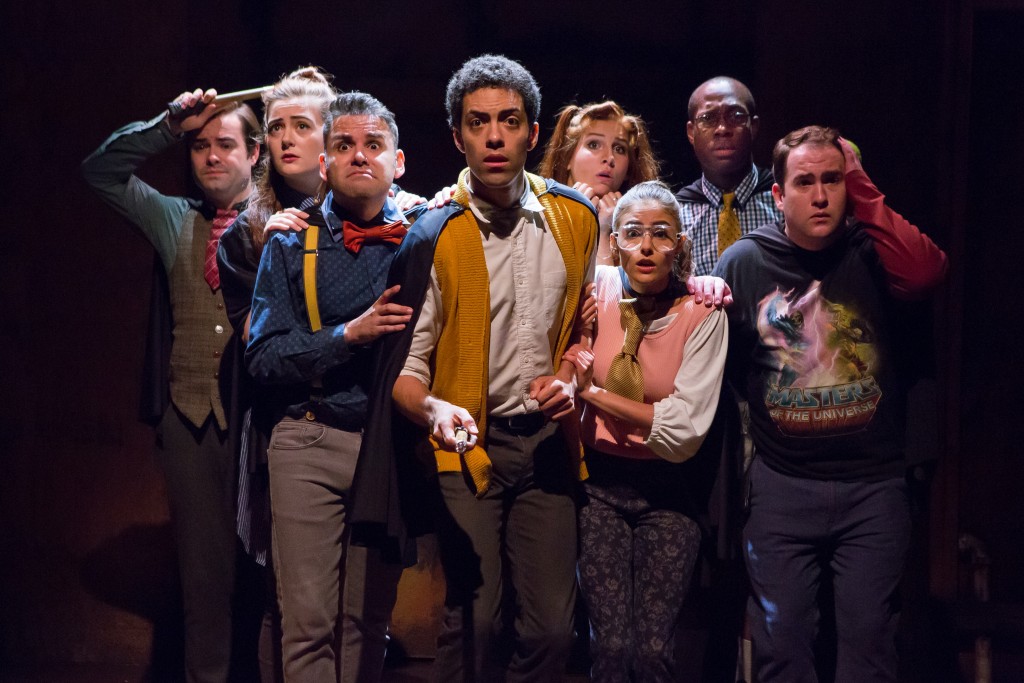 LEAKY: Colin, you've been attached to PUFFS from the very beginning as an original producer. What was the impetus to come on board, and did you ever imagine the play would achieve the huge success it has?
COLIN: The show we did before PUFFS was Matt's hilarious geek opus, KAPOW-I GOGO. One night at the bar Steve asked Matt what he wanted to write next, and Matt described PUFFS. I thought "Matt's humor + a story that sounds incredible? Sign me up, please." We did a reading a few months later, and the rest is history. We had big hopes for the show since day one, it's just that at that time in our lives they were pretty modest: finding enough of an audience to add a few extra performances, earning enough from the box office split to pay everyone more than the cost of a metrocard, and getting industry folks in to see that the work we were making had value. We sold out the first night, which was a huge, overwhelming surprise. So playing at New World Stages? Filming it and screening it across the country? The Australian productions? All of the productions licensed through Samuel French? I don't think in a million years any of us dreamed this is where we'd end up.
LEAKY: During PUFFS' run at New World Stages, this play managed to become the longest running play in the history of Stage 5 (the theatre it's currently in) and has broken the box office records for highest advance, highest weekly wrap, and highest single daily ticket sales over the course of its run. As an original producer, what does that say about the power of the Potter fandom/audience?
COLIN: I think this actually says more about the PUFFS fan base than the one belonging to a certain boy wizard. Our fans are passionate, generous, and 100% the reason all these milestones were reached. They kept coming back because of Matt's hilarious play, Kristin's inventive direction, and four years worth of brilliantly comedic actors. I know this may be uncouth as this is The Leaky Cauldron and all, but as our narrator says: "Enough about him." The success of PUFFS is because of Puffs.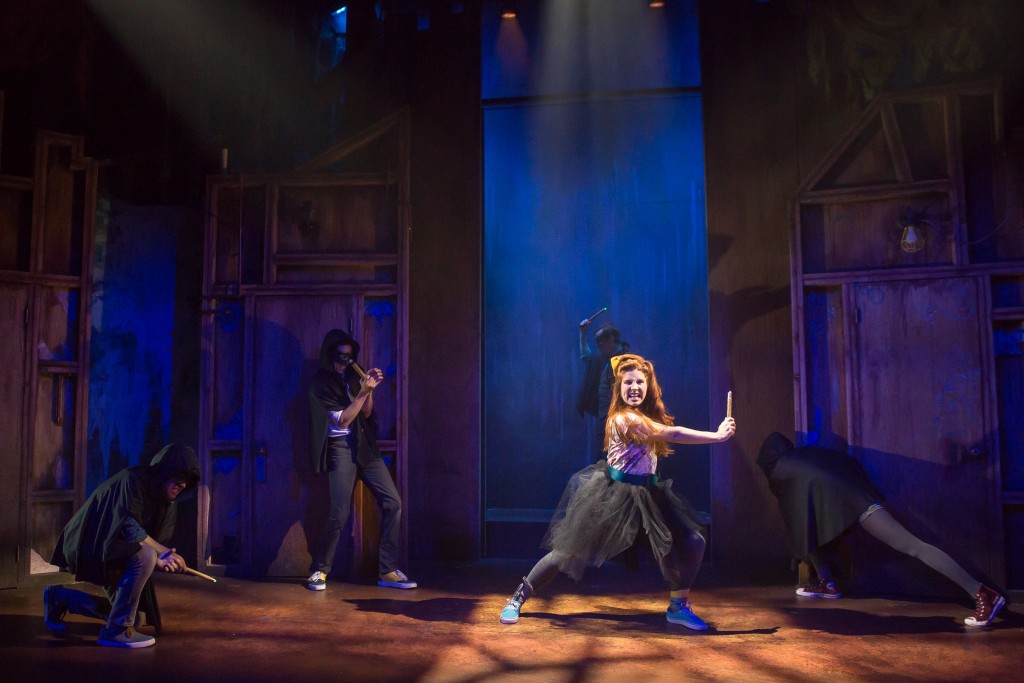 LEAKY: For all of you, reflecting on the journey PUFFS has taken since 2015, what has been your greatest moment of Puff Pride? And whether or not audience members are familiar with the source material, what's the takeaway?
MATT: I've been lucky enough to get to go to San Diego Comic Con for the last three years, the Mecca of Nerd things that it is, and talk about the show on a panel. The first year no one really knew what we were, but the second- when I introduced myself it got quite a response which was genuinely surprising and caught me off guard. (And also just really cool.) Then- this past year, an even bigger response.  The next night while hanging out at a bar, we saw someone with a PUFFS hoodie, and their friend was cosplaying as Wayne with his X-men Badger shirt. All we ever wanted to make was something that people would embrace in such a way and it was again, just really really cool. The first time we had a bunch of wonderful fans come cosplaying as PUFFS characters to a show filled me with equal feelings- really just all of the incredible people we're lucky enough to call fans over the years have made this worth all the stress and give me feelings each time I get a chance to chat with them.
As for being familiar with the material, it certainly helps as there can be some deep cut jokes- but as mentioned above, there is a universality to the story, and plenty of non-wizard related jokes. (There's even some Rocky references. For all the Rocky fans.)
KRISTIN: Colin and I met someone at a Con in Philadelphia who rushed over to our table and said he didn't know he was a Puff until he saw our show. He was so enthusiastic and excited about it! Meeting people who feel celebrated and seen by the show is wonderful. And whether or not they're already fans, most people feel a special connection to at least one of the characters. That's the joy of working on an ensemble show like this… Every character and actor has moments where they shine throughout.
COLIN: One of the places the film screened was the movie theater I worked at in high school. My family went to see it, and I guess my mom kept asking people in the audience if they knew me, because she assumed the only reason anyone in St. Cloud, MN would be watching PUFFS was because they knew I was involved. And none of them knew me, ha! Having PUFFS play there felt very full circle and definitely made me feel Puff Pride.
I think the big takeaway from the show is that everyone matters, even if they aren't written about in history books. Also, that 27 Dresses is a momentous cinematic achievement.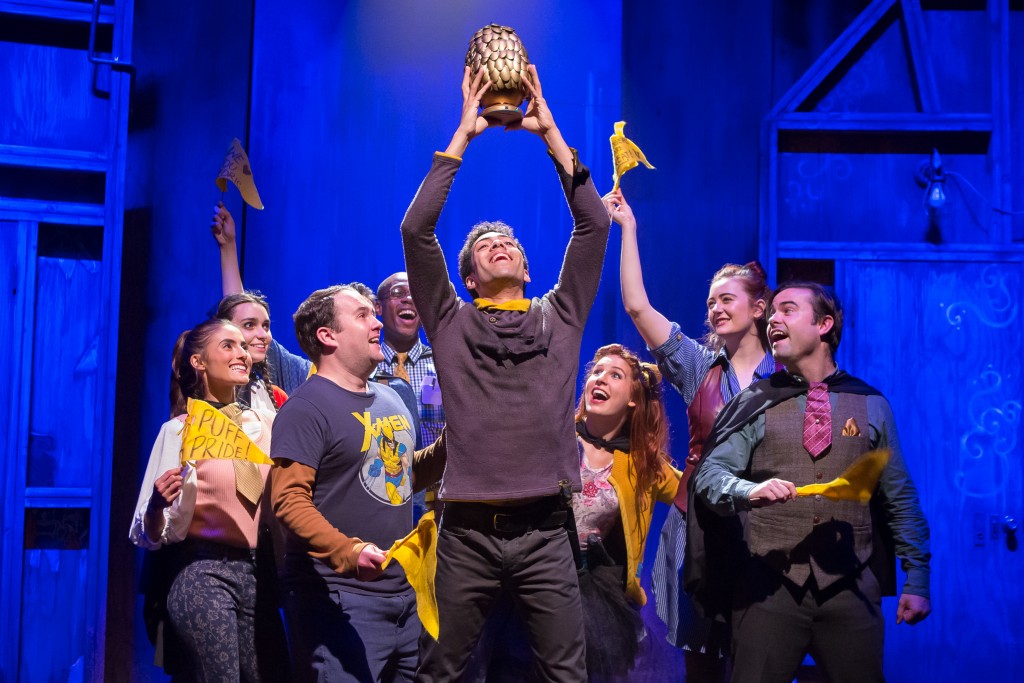 LEAKY: So PUFFS is now a streamable movie, a soon-to-be companion book, and an international hit (having made history by becoming Melbourne's longest running play of the last century)! What's next? A PUFFS tour perhaps? Matt, anymore Potter writings?
MATT: Isn't that all crazy and exciting and unexpected, and just wow. PUFFS is now available for licensing and popping up all over the country, so you might have a local production near you! (My high school is doing it this year, which is just really fun.) As for what's next- Our creative team is bringing back a completely new version of KAPOW-I GOGO in 2020. One epic in two parts. So for fans of Final Fantasy, DragonBall, Star Wars, Legend of Zelda, The MCU, comic books, The Terminator, and basically all things pop-culture (including wizards), keep an eye out for news at www.kapowigogosaga.com.
KRISTIN: The Australian production of PUFFS is traveling to Brisbane… Matt and I kicked that off in Melbourne so it's been really fun to stay in touch with them. And the filmed version is available now and forever(?), so I hope that new Puffs continue to find us and enjoy the show!
COLIN: I'm holding out for a 50th reunion tour.
LEAKY: Lastly, is magic a universal language?
MATT: Yes. In all its forms. You know: friendship, love, and sparks coming out of sticks. With those three things, anything is possible.
KRISTIN: Yes, but what it is and what it means is different for everyone.
COLIN: Yes, though I believe Mandarin Chinese is the most spoken.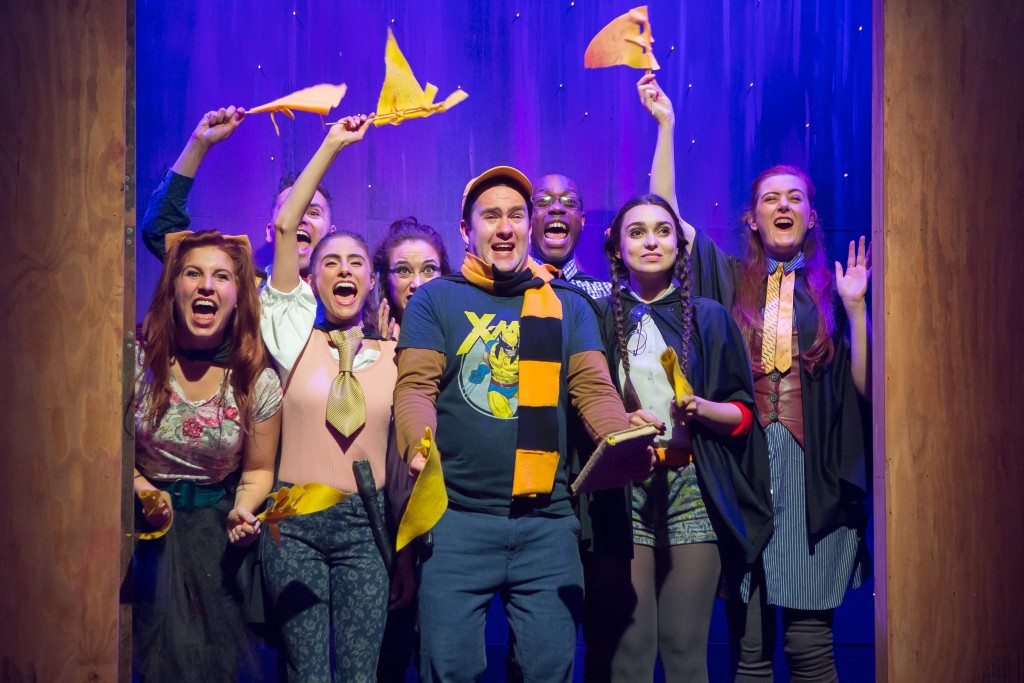 All photos credited to Hunter Canning.
LIGHTNING QUESTIONS
LEAKY: What is your actual house?
MATT: I'm a Puff! Which is convenient.
KRISTIN: Smart!
COLIN: Brave.
LEAKY: What would you name the Hufflepuff badger?
MATT: Puffy! Or Puff Badgy. I don't know what I'm doing.
KRISTIN: Ours already has a name! Duffy.
COLIN: Matthew Wayne Cox.
LEAKY: What plant would a Hufflepuff totally fall in love with?
MATT: The answer is all plants.
KRISTIN: Basil. It smells good and you can eat it!
COLIN: A Ginko tree.
LEAKY: If Hufflepuffs could survive on only one flavor: sweet, salty, savory, spicy
MATT: Sweeeets.
KRISTIN: Sweet.
COLIN: Savory.
LEAKY: Which magazine would heartthrob Cedric Diggory be featured on the cover?
MATT: Tiger Wiz, a publication for young witches and wizards and also tiger enthusiasts.
KRISTIN: Ummm, I don't have an answer to this haha.
COLIN: Horse & Hound.
LEAKY: Favorite chocolate to fight Dementors?
MATT: I'm partial to a Kit Kat, but Rolos have worked nearly 1000 times now, so I guess that.
KRISTIN: A Rolo, of course!
COLIN: A Galaxy Bar.
LEAKY: Favorite song to mosh to at the Yule Ball?
MATT: I'll take sitting quietly in a chair, please.
KRISTIN: It's Beginning to Look A Lot Like — oooh, cupcakes!
COLIN: Tubthumping.
LEAKY: Fill in the blank: If PUFFS had a multi-million dollar budget…
MATT: THERE WOULD BE A THOUSAND DOORS. More doors! More! (Because DOORS… are funny.)
KRISTIN: We would run forever. Or we would build a common room that everyone could hang out in after the show with the audience.
COLIN: That would be a lot of bubbles.
We're looking forward to seeing the next steps for Puffs! Many thanks to the cast and creative for giving us their time for these interviews! Find out more about the team and the show here.