'Hey Google, tell me a Harry Potter story'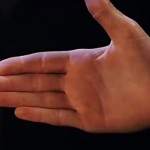 Aug 24, 2019
In honour of Back to Hogwarts day, Google Assistant will play chapter six of Harry Potter and the Philosopher's Stone on command, just like magic.
As announced by Pottermore today, chapter six was chosen because:
Chapter Six is the first time that Harry boards the Hogwarts Express after receiving his letter inviting him to attend the world-famous wizarding school, despite the best attempts of the Dursleys. It's also the first time we are introduced to Neville, Ron, Hermione and Draco – who Harry refuses to shake hands with. In short, it's the start of the relationships that form the backbone of the Harry Potter stories.
In order to access this temporary feature, you'll need to have both Google Assistant and the Google Play Books app installed on your mobile.