LeakyCon Is Heading to Denver For The First Time Ever In 2020!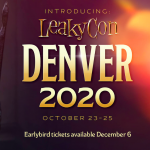 Nov 25, 2019
After announcing LeakyCon Orlando 2020, Mischief Management announced this week that LeakyCon will also come to Denver, Colorado in 2020 for the first time ever!
The world's largest convention for fans of J.K. Rowling's Wizarding World will come to Denver's Crowne Plaza Denver Airport Convention Center just before Halloween next year, from October 23-25 2020. Hosting panels, interviews, wrock concerts and all manner of celebrations of The Boy Who Lived, J.K. Rowling, Fantastic Beasts, Cursed Child, and the fan community, LeakyCon will no doubt bring together the incredible Wizarding World community in Denver for another weekend of fun!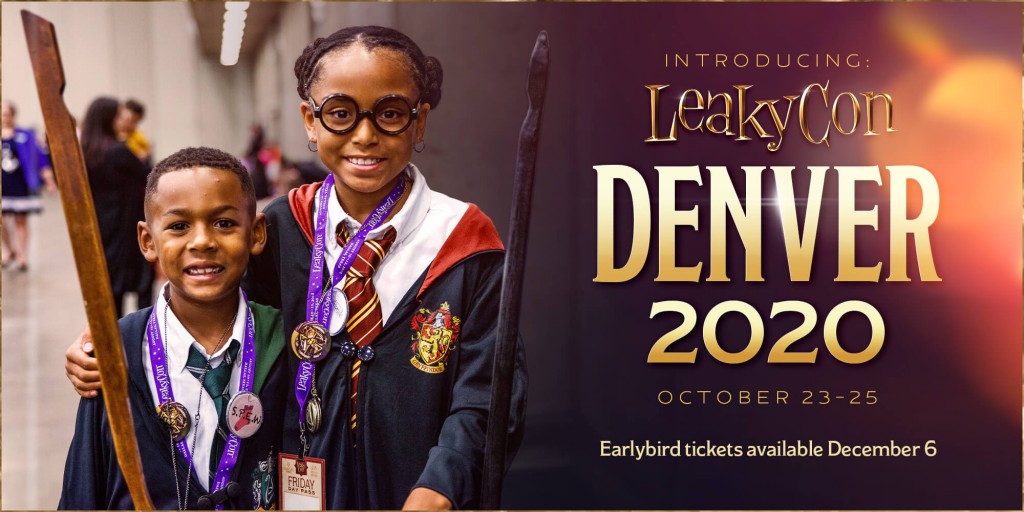 Earlybird tickets to Denver LeakyCon 2020 will be available Friday December 6 at 2:00 p.m. Eastern.
Melissa Anelli, The Leaky Cauldron's webmistress, PotterCast host, CEO at Mischief Management and founder of LeakyCon, says on the latest announcement:
"We can't wait to bring LeakyCon to Denver! It will be LeakyCon's first time in the region and we couldn't be more excited to share the magic with Colorado's Potter fans."
LeakyCon will also take place July 31 – August 2 2020 at the Orange County Convention Center in Orlando. Evanna Lynch has been announced as a special guest, with more guest announcements for both 2020 cons to come.
In 2019, LeakyCon celebrated its 10th anniversary with events in Dallas and Boston, and a pop-up at Rose City Comic Con in Portland.
Are you planning on heading to LeakyCon in 2020? Who would be your dream special guest? Let us know via Facebook, Twitter, Instagram, or in the comments!