EXCLUSIVE PEEK inside new Christmas at Hogwarts book from Insight Editions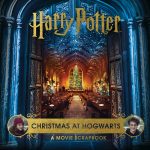 Sep 15, 2020
Last fall, Insight Editions published a delightful Hogwarts Christmas pop-up book that functioned as an Advent calendar, with ornaments to put on the pop-up tree in the Great Hall, surrounded by the house tables, and an enclosed booklet with behind the scenes information on how Christmas at Hogwarts was brought to life in the films. It's such a festive and fun book/Advent calendar, and such a seriously perfect gift for Harry Potter fans, that I assumed an email from Insight Editions about a Christmas at Hogwarts book for this year was just promoting it again for the upcoming holiday season.
Nope.
This is a different take on the Christmas at Hogwarts theme, a brand new book. I don't know about you, but Christmas at Hogwarts is one of my favourite aspects of the films: It's the most magical time of year at the most magical place on earth. So I always wanted more, especially to be able to see the decorations and food and presents in more detail.
Apparently, I'm not the only one, because that is exactly what this book delivers. Harry Potter: Christmas at Hogwarts: Magical Movie Moments provides photos, concept illustrations, thoughts from the actors and filmmakers, and other behind-the-scenes information on Christmas gifts shown in the films, such as Harry's Invisibility Cloak, and locations decorated for the festive season, such as Hogsmeade, The Burrow, and even Grimmauld Place. The book also includes removable artefacts, such as posters and stickers.
Thanks to Insight Editions, we are able to share an exclusive photo of the book's cover and a sneak peek at some interior spreads: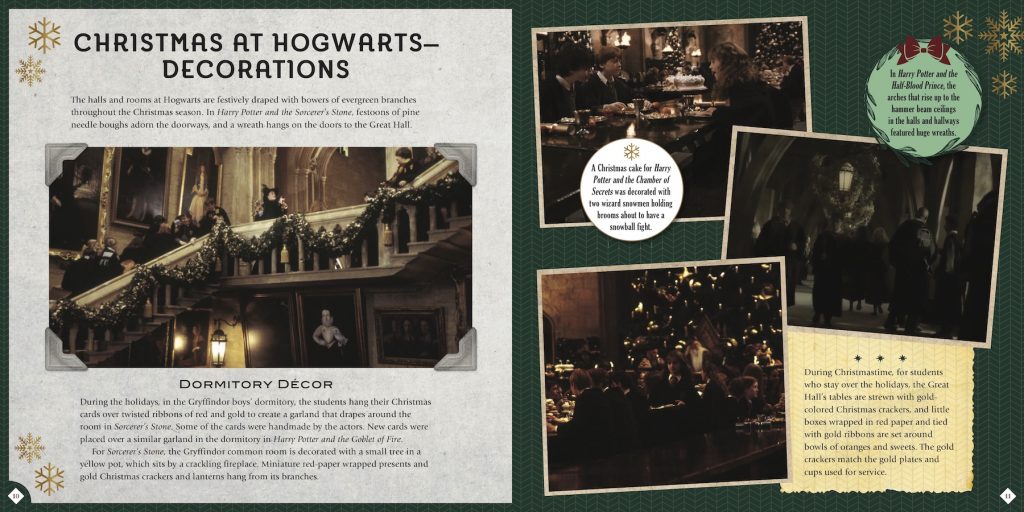 Harry Potter: Christmas at Hogwarts: Magical Movie Moments goes on sale on 6 October for $19.99. You can preorder it now.