Sir John Hurt Fighting Cancer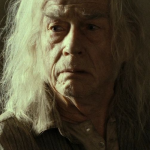 Jun 16, 2015
Sir John Hurt, who played the role of Mr. Ollivander in the Harry Potter movies, has announced that he has been diagnosed with pancreatic cancer. Mr. Hurt said that he has always been open about his life, and the diagnosis of early stages of cancer won't stop him from working and creating films. At 75 years old, he says that he is very optimistic that his battle with cancer will be a successful one. Times reports:
In a statement to PEOPLE, Hurt, 75, said: "I have always been open about the way in which I conduct my life and in that spirit I would like to make a statement. I have recently been diagnosed with early stage pancreatic cancer. I am undergoing treatment and am more than optimistic about a satisfactory outcome, as indeed is the medical team."

He added: "I am continuing to focus on my professional commitments and will shortly be recording 'Jeffrey Bernard Is Unwell' (one of life's small ironies!) for BBC Radio 4."
Please join us here at Leaky in giving support and well wishes to Sir John Hurt.