Happy Birthday, Brendan Gleeson!
Mar 29, 2017
Sorry, Mr. Gleeson, we just can't keep quiet knowing there's cause for celebration! It's a happy birthday, today, for the man who's been in Leaky news quite often of late. So we wish Brendan Gleeson another wonderful year–and another year of enjoying him in film!
To start off the revelries, we cannot fail to mention his contribution to the Harry Potter series film adaptations. He was first introduced in Harry Potter and the Goblet of Fire as the mysterious and eccentric auror Mad-Eye Alastor Moody.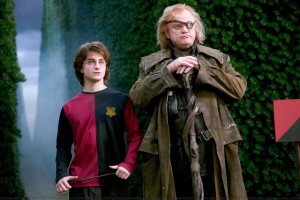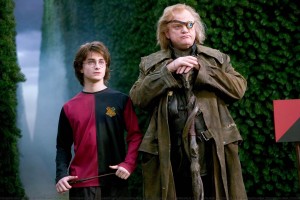 Of course, one of the major plot twists of the film is that "Mad-Eye" turns out to be Barty Crouch Jr. under the influence of Polyjuice Potion. So Gleeson was, in fact, playing up a caricature of his actual character–the wizard Crouch thought him to be–and he had to include enough of Crouch's own physical ticks and other oddities to hint at the big reveal and pull all the clues together at the end. Consummate acting!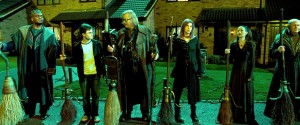 Gleeson's performance in Order of the Phoenix was slightly toned down, then, by comparison, but no less entertaining as Moody used his characteristic dry wit and no-bones-about-it approach to lead a protection detail and whisk Harry safely and dramatically away from 4 Privet Drive.
He reappeared in Deathly Hallows Part I for the same reason and seemed to derive some amusement from watching the new initiates suffer through the draught of Polyjuice Potion that would provide additional protections on his final mission with the Order.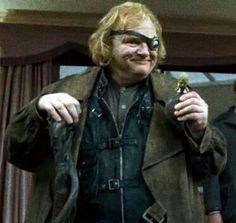 We raise our flasks to one of the greatest aurors ever employed by the Ministry and recognize the wonderful quality of earthy determination, vigilance, and pride Gleeson manage to imbue into the onscreen character. Push play on whichever film of the three is your favorite in toast. (Or watch them all–who can decide!?)
And if you haven't yet had the chance, look up Gleeson's slate of recent films. He starred in Trespass Against Us as the head of a band of misfits. Leaky described Gleeson's role and relationship with co-star Michael Fassbender as follows:
"Gleeson plays Colby Cutler, a man whose family bands together in a small caravan outside town, content to wile away their nights with aimless talk and hijinks until necessity forces them to embark on yet another ill-planned criminal enterprise. Michael Fassbender stars as his son, Chad, himself a father of two. Chad is torn between the only life he's known and the desire to finally break away from the rut in which he's entrenched. But Colby just can't have that."
He's a commanding presence in the role–and equally so in Live By Night, in which he played another tough patriarch in conflict with his son, co-star Ben Affleck. In that case, however, he's on the right side of the law. Leaky summarized the plot:
"Gleeson is Thomas Coughlin, a Boston-Irish cop caught in a difficult position. It's the era of prohibition and crime runs rampant. His son, Joe, is stuck in the middle of the war between the Irish mob and the mafia. Like any concerned father, Coughlin tries to get involved, but this may be one problem he can't solve as Joe is drawn deeper and deeper into the gangsters' world."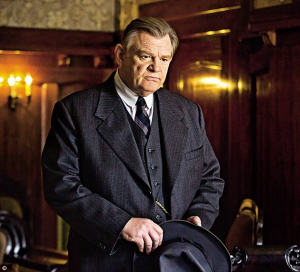 Gleeson is clearly adept at taking on authoritative roles, so it was an interesting change to see him play a more beaten-down character in Alone in Berlin. There he is Otto Quangel, a German man still processing the death of his son as part of the Nazi war machine which he strongly rejects. He and his wife, Anna, played by Emma Thompson, struggle to regain a sense of purpose through a microcosm of resistance in their corner of Berlin. By placing anti-Hitler propaganda on postcards around the city, they feel they are finally doing something to rebel against an impossibly oppressive situation.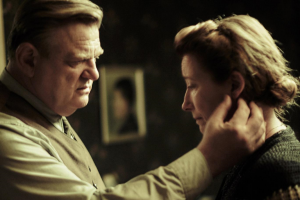 All three films are available on digital streaming, so you can catch up on this amazing actor's body of work!
In upcoming news, we can look forward to seeing Gleeson in the television series Mr. Mercedes, adapted from a Stephen King novel. Though the series is still in pre-production, we know Gleeson will be playing retired detective Bill Hodges, who is tormented and stalked by killer Brady Hartsfield. The twisted communication leads Hodges to take matters into his own hands, attempting to catch Hartsfield before he kills again.
Gleeson is also set to appear in Paddington 2 as 'Knuckles' McGinty and the film, Hampstead, with Diane Keaton due out in UK theaters June 23rd.  IMDb does not list the name of his character, but it does give the following synopsis:
"An American widow finds unexpected love with a man living wild on Hampstead Heath when they take on the developers who want to destroy his home."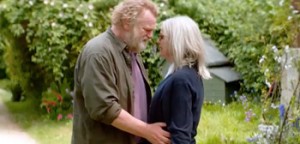 View the trailer for the new film below and join us in wishing Brendan Gleeson, who lights up the screen with his presence, a wonderful birthday and continued success!