Mid-Week Round-Up: Johnny Depp, David Thewlis, Rupert Grint, and More!
Mar 29, 2017
Harry Potter and Fantastic Beasts alums are at it again, and we have loads of exciting news to report. Johnny Depp scores a role in an upcoming film and wraps another, David Thewlis has a new trailer out for season three of Fargo, Rupert Grint engages in some self-deprecating hilarity in two video clips, Jason Isaacs appears in an impromptu photo op with his Star Trek Discovery crew, and Beauty and the Beast dazzles the competition!
IGN reports Johnny Depp has snagged the part of cyber security guru John McAfee in a film titled King of the Jungle. The film will take viewers on a wild ride through McAfee's life of sex, paranoia and, possibly, murder, as seen through the eyes of a Wired magazine writer touring his compound. Glenn Ficarra and John Requa will direct.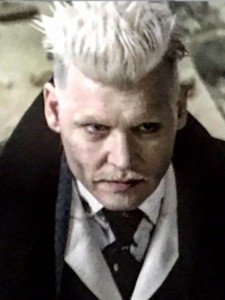 Depp is best known to Potter fans as the infamous dark wizard, Gellert Grindelwald. Though only teased in the first Fantastic Beasts film, he looks to play a much larger role in the upcoming sequel, which will not release until November 18th, 2018. This November, though, you can spot Depp in another film involving mystery, intrigue, and murder.
Murder on the Orient Express is based on the Agatha Christie 1934 classic. Depp stars as Edward Ratchett and is joined by Harry Potter alum, Kenneth Branagh, who fills the lead role of Belgian detective Hercule Poirot. Branagh, who also directs, has assembled a stellar cast to round out the murder suspects, including Penelope Cruz, Michelle Pfeiffer, Michael Pena, Daisy Ridley, Derek Jacobi, Josh Gad, Judi Dench, Leslie Odom, Jr., and Willem Dafoe.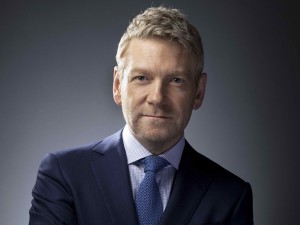 The cast began filming on the island of Malta earlier this year and, according to the Inquisitr, have now wrapped! This leaves Branagh hard at work in post-production and, hopefully, a trailer will be forthcoming this summer.
In other news, David Thewlis, our favorite Defense Against the Dark Arts professor and mentor, Remus Lupin, stars on the big and small screen much sooner! He will appear in Wonder Woman, in theaters June 2nd, as Sir Patrick Morgan, and Leaky recently reported on some very big news regarding that role:
"News is now spreading that Thewlis is set to play the main villain in the latest entry to the DC Comics superhero franchise. Batman News reports that multiple sources now indicate he will portray Ares, the god of war. This will be achieved through a combination of CGI and practical effects which, the cite speculates, may explain why he hasn't been seen in the trailers yet."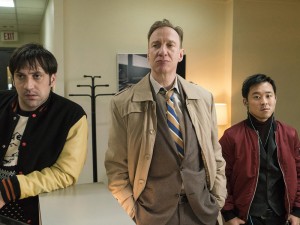 We're still waiting for a trailer showcasing his role in the film, but we don't have to wait any longer for a look at his role as V.M. Vargas in season three of Fargo. His part in the whole scheme was just hinted at in the teaser clip shared recently shared by Leaky. Now an extended trailer has been released, giving us a better glimpse of his smarmy character.
As Uproxx reports, the set-up is characteristically vague and could go any number of ways. If you're at all familiar with the warped and darkly-comedic plots of Fargo, they're rarely predictable. But we do know that David Thewlis (Vargas) desperately needs a dentist. To find out why, U.S. fans will have to tune into the series April 19th.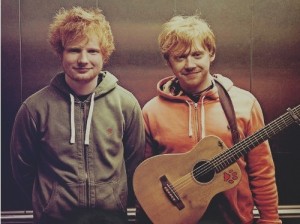 In a lighter comedic turn, Rupert Grint recently poked fun at ongoing comparisons between him and musician Ed Sheeran, embracing the resemblance in a hilarious sketch for MTV After Hours. Time reported that Sheeran loved the bit and shared the video on twitter himself.
Rupert you lad x – https://t.co/nNJdJYI84O

— Ed Sheeran (@edsheeran) March 22, 2017
Grint didn't stop there, however. The actor, now appearing in Snatch, which premiered on Sony's streaming service, Crackle, March 16th, also performed a mostly-straight-faced dramatic reading of Sheeran's latest hit, "Shape of You."
This just confirms what we've always suspected. Rupert Grint really is Ron Weasley, the affable friend always ready to inject a bit of comic relief into any situation. He practically said it himself in the Entertainment Weekly interview covered by Leaky, observing, "I kind of grew up Ron. I do feel like a lot of me is in that character. I have a weird relationship with Ron, where it's kind of basically me." (We knew it–and love it!)
Also lifting our spirits is more news on another well-loved series soon returning to the screen. Leaky previously reported, to the delight of Trekkies and Harry Potter fans everywhere, that a new era of space exploration begins with Jason Isaacs (Lucius Malfoy) in the captain's chair for Star Trek Discovery.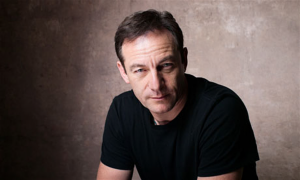 The 13-episode series for CBS hit some snags early on, but Digital Spy shared a photo of the assembled cast, which had been posted on co-star Chris Obi's Instagram.
Of those pictured, we see Isaacs (Captain Lorca), Michelle Yeoh (Shenzhou's Captain Georgiou), Obi (Klingon T'Kuvma), Sonequa Martin-Green (Lieutenant Commander Rainsford) with her husband, who is not part of the cast, Doug Jones (an alien science officer), James Frain (Spock's father, Sarek), and Shazad Latif (Kol, a commanding Klingon officer).
Hopefully the meeting indicates that production will soon begin and keep us on track for a late summer or fall premiere!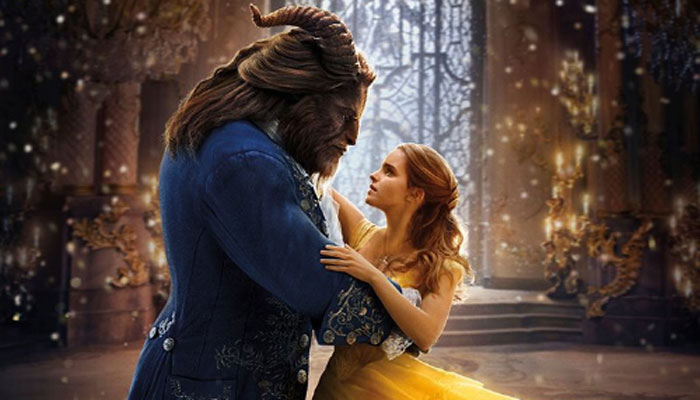 Finally, we have an update on Beauty and the Beast's box office performance. Disney's live-action remake of the animated classic, starring the lovely Emma Watson (Hermione Granger) as book-loving Belle, ruled its opening weekend in record-breaking fashion. Leaky reported that it brought in over $350 million total, with $180 million coming from the overseas market.
Digital Spy now confirms that, after only two weekends in theaters, the film has taken in $40 million in the UK alone, already making it their biggest film of the year. Audiences have truly fallen in love with the new version of the beloved fairy tale and the strength of its lead characters, which, for Watson, was one of the most appealing aspects of portraying Belle.
Leaky covered a Total Film interview in which Watson explained:
"There's this kind of outsider quality that Belle had, and the fact she had this really empowering defiance of what was expected of her. In a strange way, she challenges the status quo of the place she lives in, and I found that really inspiring. She manages to keep her integrity and have a completely independent point of view. She's not easily swayed by other people's perspective–not swayed by fear-mongering or scapegoating."
We've found it inspiring, as well, and continue to applaud the excellent work done by all our alums. We are proud fans, indeed, and look forward to seeing them in roles that continue in the spirit of JK Rowling's work and characters.