More Information on "Verified Fan" and Other Potter Theater News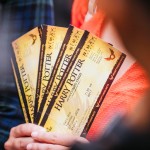 Aug 14, 2017
This week from the world of theater, we have info on Harry Potter and the Cursed Child tickets on Broadway, a new trailer for Jack Thorne's screen adaptation of R.J. Palacio's YA Novel Wonder,  Anthony Boyle's Stage Debut Award nomination and a recent interview with Cursed Child director John Tiffany.
Ticket Information for Harry Potter and the Cursed Child Broadway
It was big news in the Potterverse when Harry Potter and the Cursed Child revealed recently that seven of the eight original West End cast members would be reprising their roles on Broadway beginning next April as covered by Leaky. That same announcement included ticket information for the New York run and an introduction to a service called "Verified Fan". The Harry Potter play is the first Broadway production to use this Ticketmaster program in an effort to keep automated ticketing bots from purchasing blocks of tickets and distributing them through third party ticket sellers at inflated prices. As reported earlier by Leaky, the theater community brought attention to ticket scalping in the past year and supported a New York state law that would illegalize bots so theatergoers would be more assured of a face-value priced ticket to their shows.
Now that Potter fans have all the details on Cursed Child's upcoming Broadway run; the renovated Lyric Theater will be its New York home beginning April 22, 2018 with previews the month before, what do we need to know about this mysterious new "Verified Fan" process in order to score a ticket? Harry Potter devotees considering the sojourn to Broadway next year to see what some have called the most successful British play of all time, will first need to register with Verified Fan beginning October 1, 2017 at 10am EDT through October 5, 2017 10pm EDT prior to attempting to purchase tickets. In order to register with Verified Fan, you must have a Ticketmaster account. Tickets will go on sale Thursday, October 12, 2017 at 11am EDT. The Verified Fan process utilizes the period between registration and the actual sale to authenticate identities and separate scalpers from the muggles who wish to experiencing the magic firsthand. According to Ticketmaster, less than five percent of tickets sold using the Verified Fan process have been distributed through re-sellers.
This information about Verified Fan is taken directly from Ticketmaster.com,
"Fans register via webpage. We then review every registration based on Ticketmaster data and distribute unique codes via text message prior to the presale. Not all verified fans will receive a code if inventory is limited.

Selected fans are notified approximately two (2) hrs prior to the presale with a unique code to purchase."
Unfortunately, a registration for Verified Fan does not guarantee a seat in the Lyric Theater to see our favorite story continue on stage in New York. The Harry Potter play website states that those who receive access codes after verification are randomly selected, so get your Felix Felicis ready!
More Harry Potter and the Cursed Child ticket information can be found at the play's website here.
More information on Ticketmaster's Verified fan service can be found here.
Jack Thorne and the upcoming movie Wonder
In other Potter-related news from the world of theater, a new trailer has been released for the upcoming screen adaptation of Wonder by R.J. Palacio. Award-winning Cursed Child playwright Jack Thorne is one of three writers who collaborated on the movie's screenplay. The film stars Julia Roberts, Owen Wilson and Jacob Tremblay who plays their son August Pullman, a child born with facial differences that have prevented him from going to school until now. Jack Thorne has proved to be an advocate for people with disabilities appearing on stage and screen, so it's no surprise that he is attached to this project. Last spring Thorne told an audience at the BFI Radio Times Television Festival,
"Disability is consistently left out of conversations about diversity. There seems to be a reluctance among television executives to include disabled characters,[….]"People feel like they don't exist if the don't see themselves on screen,"
Take a look at a clip from this inspiring film due out in November, Wonder:

Cursed Child's Anthony Boyle is nominated for Stage Debut Award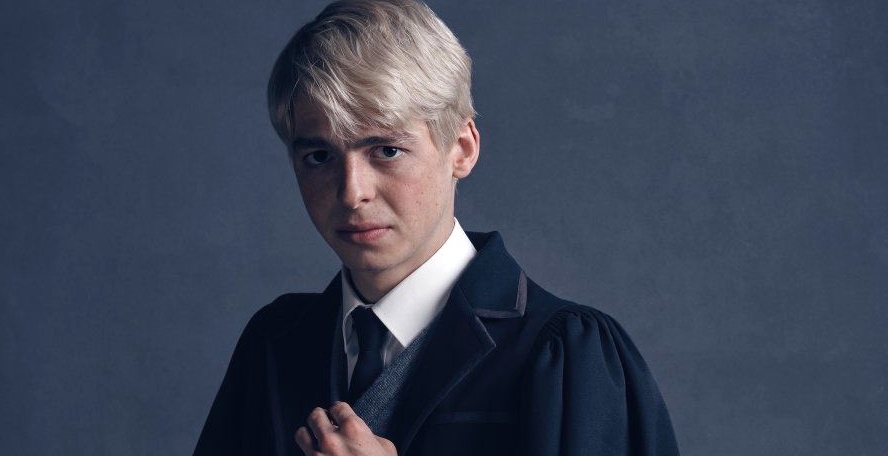 Anthony Boyle, who originated the role of Scorpius Malfoy in Harry Potter and the Cursed Child has been nominated for The Stage Debut Awards' new Joe Allen Best West End Debut Award, which recognizes on-stage or creative talent new specifically to the West End in the past year. The Stage Debut Awards recognize emerging talent in the theater industry in general. This particular category will be the only one to be chosen by the public and votes can be cast online until September 10. The Stage Debut Award ceremony will be held on September 17.
John Boyega, best known as Finn in the Star Wars films, is also nominated for his role in Jack Thorne's production of Woyzeck, which which ran at the Old Vic Theatre earlier this year as covered here by Leaky.
Congratulations to Anthony Boyle on his nomination. We look forward to seeing him reprise his role as Scorpius on Broadway!
John Tiffany talks to The Stage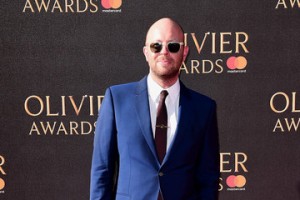 Recently John Tiffany sat down with The Stage to discuss his current and upcoming projects, as well as a possible move to film. Aside from the uber-successful Harry Potter and the Cursed Child, for which he won an Olivier Award for Best Director,  Tiffany is staying massively busy casting Cursed Child Broadway, directing a revival of Jim Cartwright's groundbreaking play, The Road, at London's Royal Court Theatre where he's an associate director, and getting ready to stage Disney's Pinocchio for the first time. He has never directed a conventional musical and confessed to The Stage that he's,
"not a big musical theatre person […] new plays are where my heart is."
On bringing this iconic Disney tale to the theater Tiffany said,
"Pinocchio was the one really. But they're very guarded about those early films. The theory is that from The Little Mermaid onwards they're much more based on the template of Broadway musicals, whereas those first films are odd: they don't follow any template at all."
About the production premiering in London versus the U.S. Tiffany said,
"The National seemed like the most obvious place to do it. I thought we should premiere it this side of the pond as it uses so many European theatre techniques."
The subject of taking Cursed Child to Broadway came up as well. Tiffany is an advocate of trying to keep ticket prices as affordable as possible, as discussed earlier. He also lauded the work of the play's producers, Sonia Friedman Productions saying,
"Sometimes on Broadway you don't know who the investors are and you end up making a million dollars for somebody awful. But I feel really trusting of them."
On moving from theater to film, Tiffany told The Stage,
"I flirted with it," he says, "I did a couple of short films when I was in Scotland. But I suppose about five years ago I decided to just enjoy films as an audience member and not to get involved.[…]It comes up a lot. People seem to think it's almost your duty or something. Many directors are insecure about the fact they haven't made one yet – done the same as Nick Hytner and Sam Mendes and Stephen Daldry. Maybe it's seen as more glamorous, but I'm not sure: getting up at 2am and spending the day in waterproof clothing. I don't know how films get made and I think I'll leave it to other people."
John Tiffany's full interview with The Stage can be found here.
Leaky's most recent coverage of Tiffany's productions of The Road and Pinocchio can be found here.