David Bradley and Warwick Davis at MCM London Comic Con!
Oct 31, 2017
This weekend, Leaky visited MCM London Comic Con to hear from David Bradley (Filch) and Warwick Davis (Griphook / Flitwick) on their upcoming projects, and sample a few of the stands and experiences on offer at the convention in the meantime.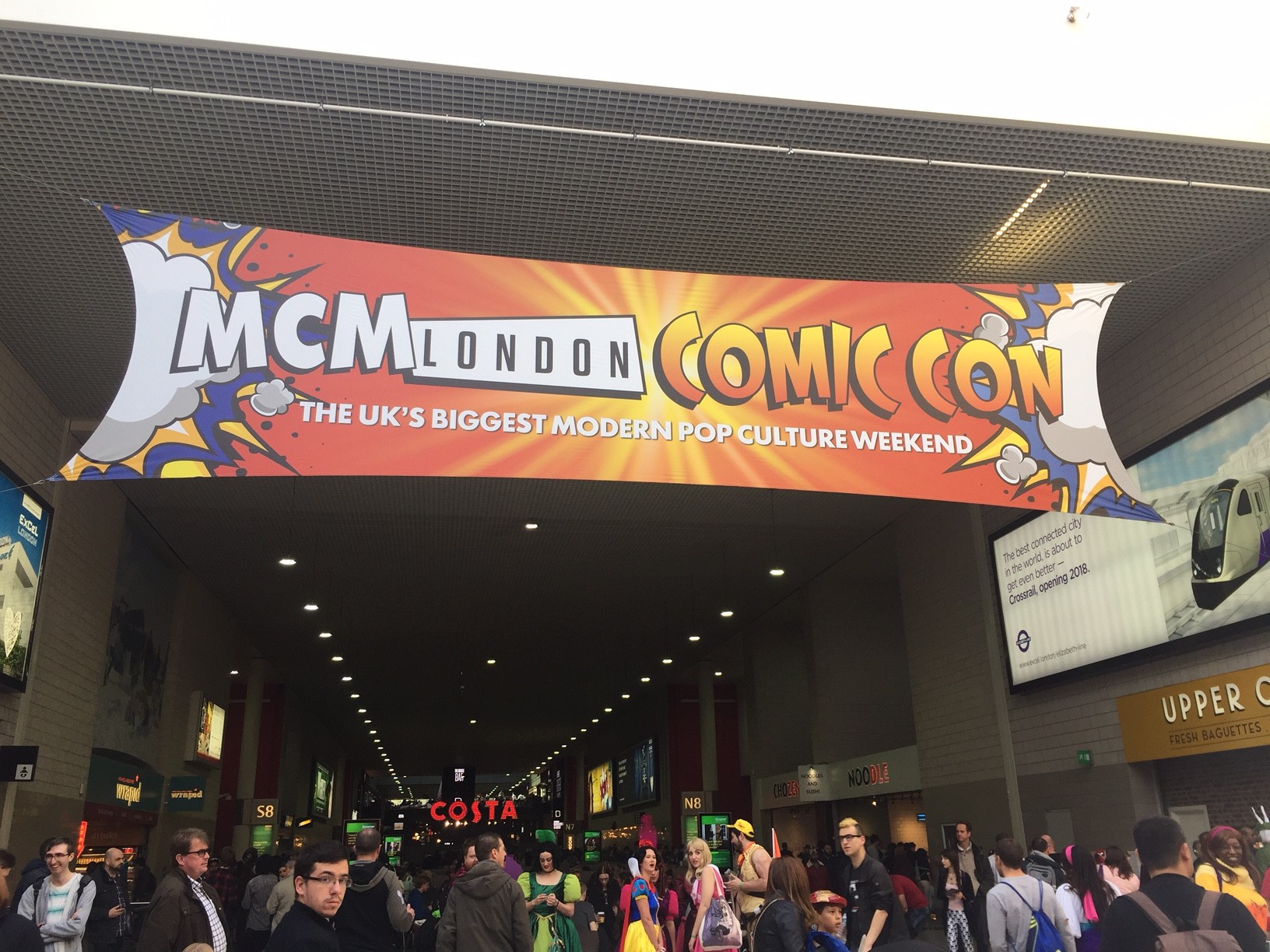 Comic cons are always huge, but MCM London was a completely new level for me. The last time I was at London's ExCel centre was – true to my role here – taking my little sister to the audition for the role of Modesty in Fantastic Beasts and Where to Find Them.  It took 10 minutes just to walk down one side of this humungous building, and the auditions only took up one room. This convention, on the other hand, FILLED the convention centre with all manner of nerdy goodness.
Photos: Just a few of the Harry Potter merch stalls I sniffed out, Bloomsbury and Funko stalls selling Potter books and  Funko Pop! figures, Canvas Warriors had a great selection of personalised charm bracelets, and Big Chief Studios LTD was the place to go for official merch.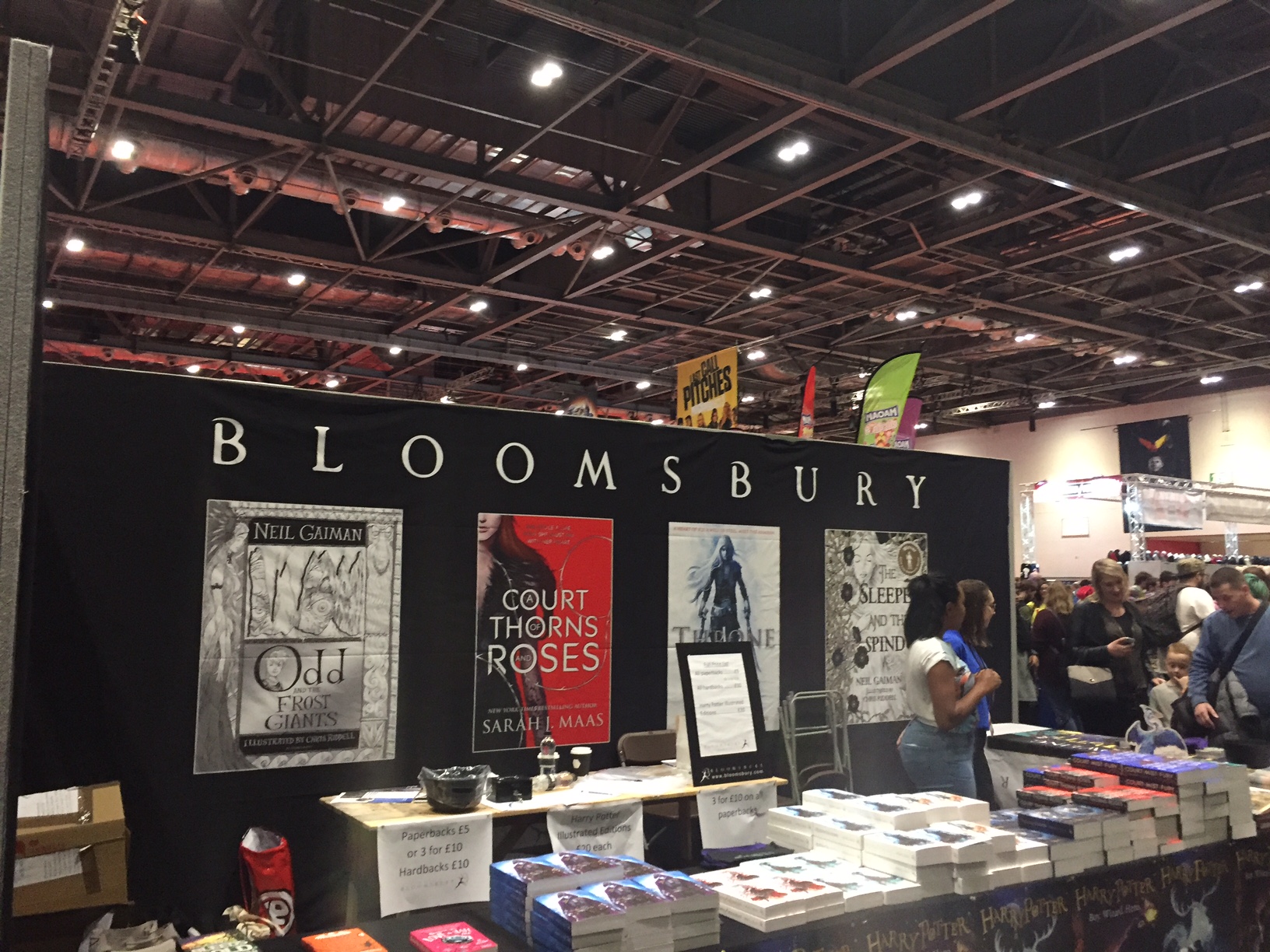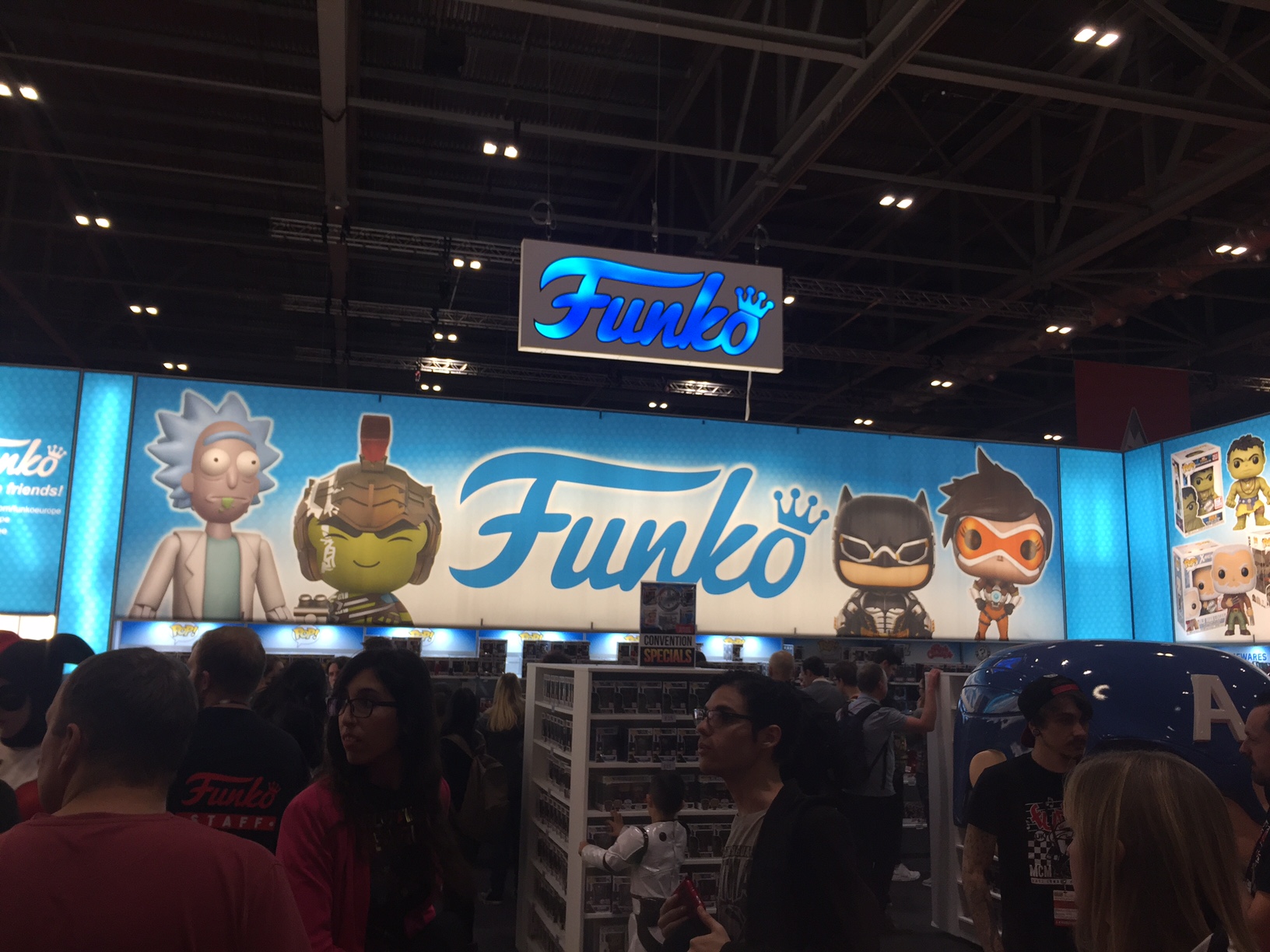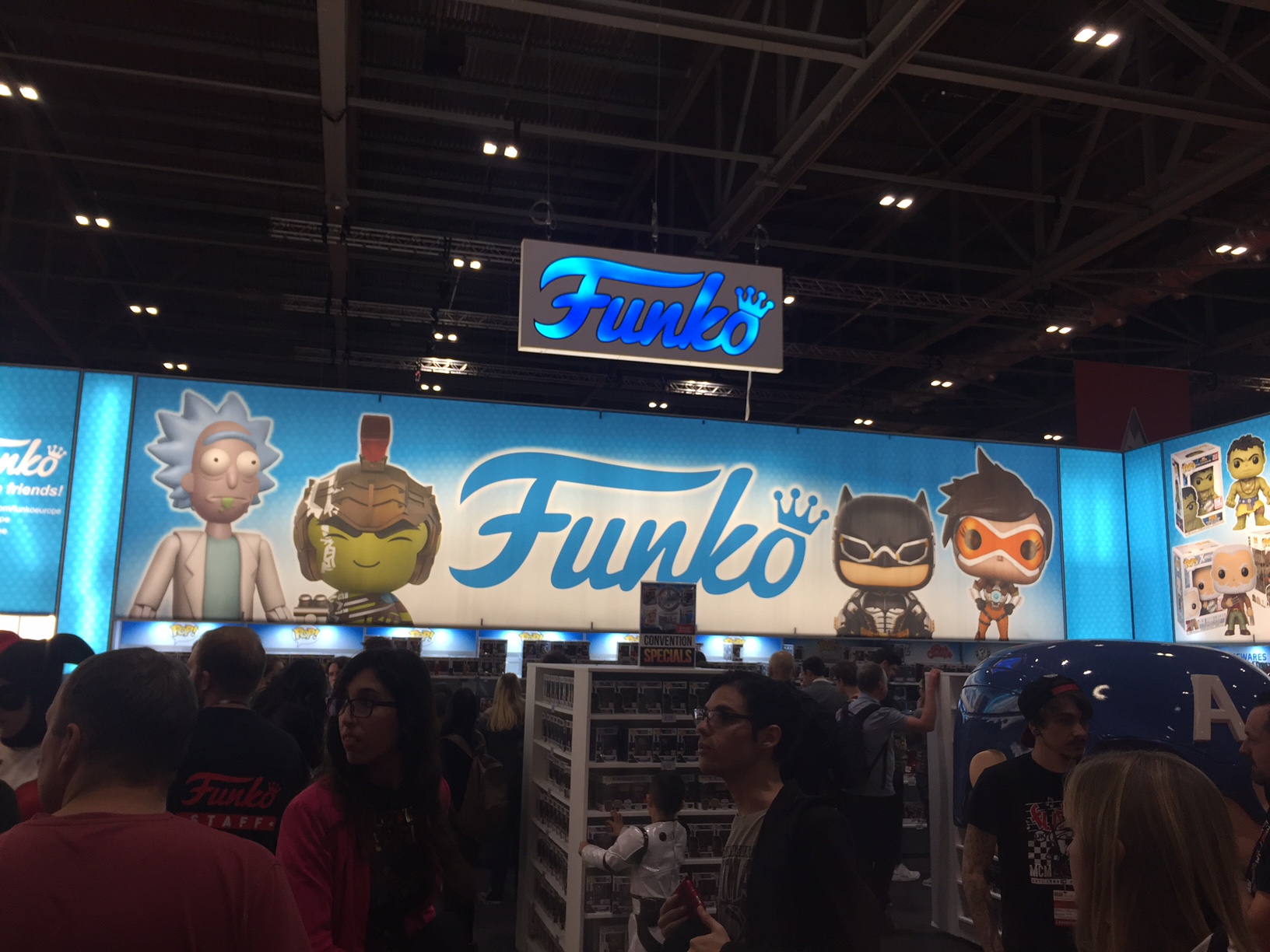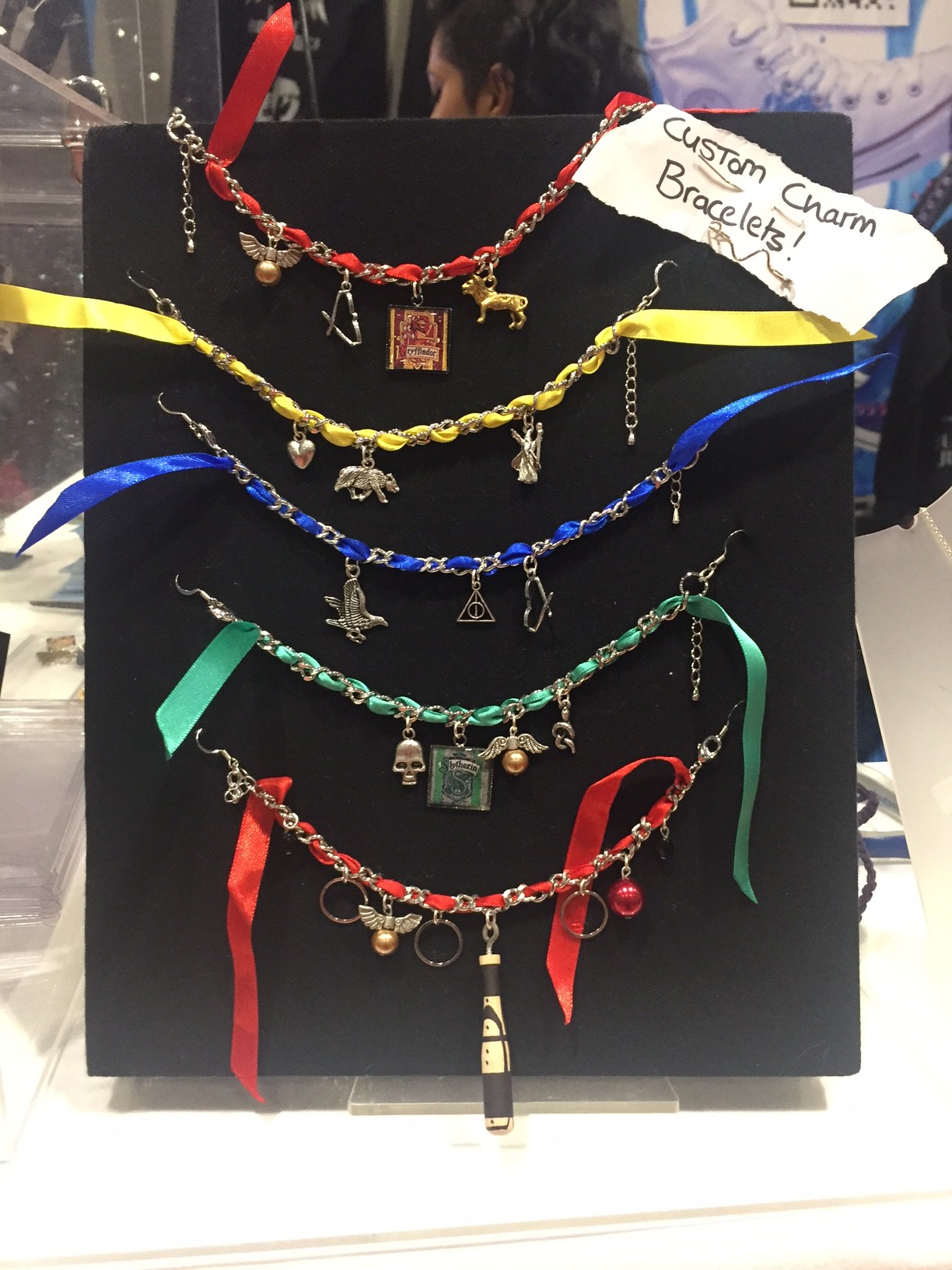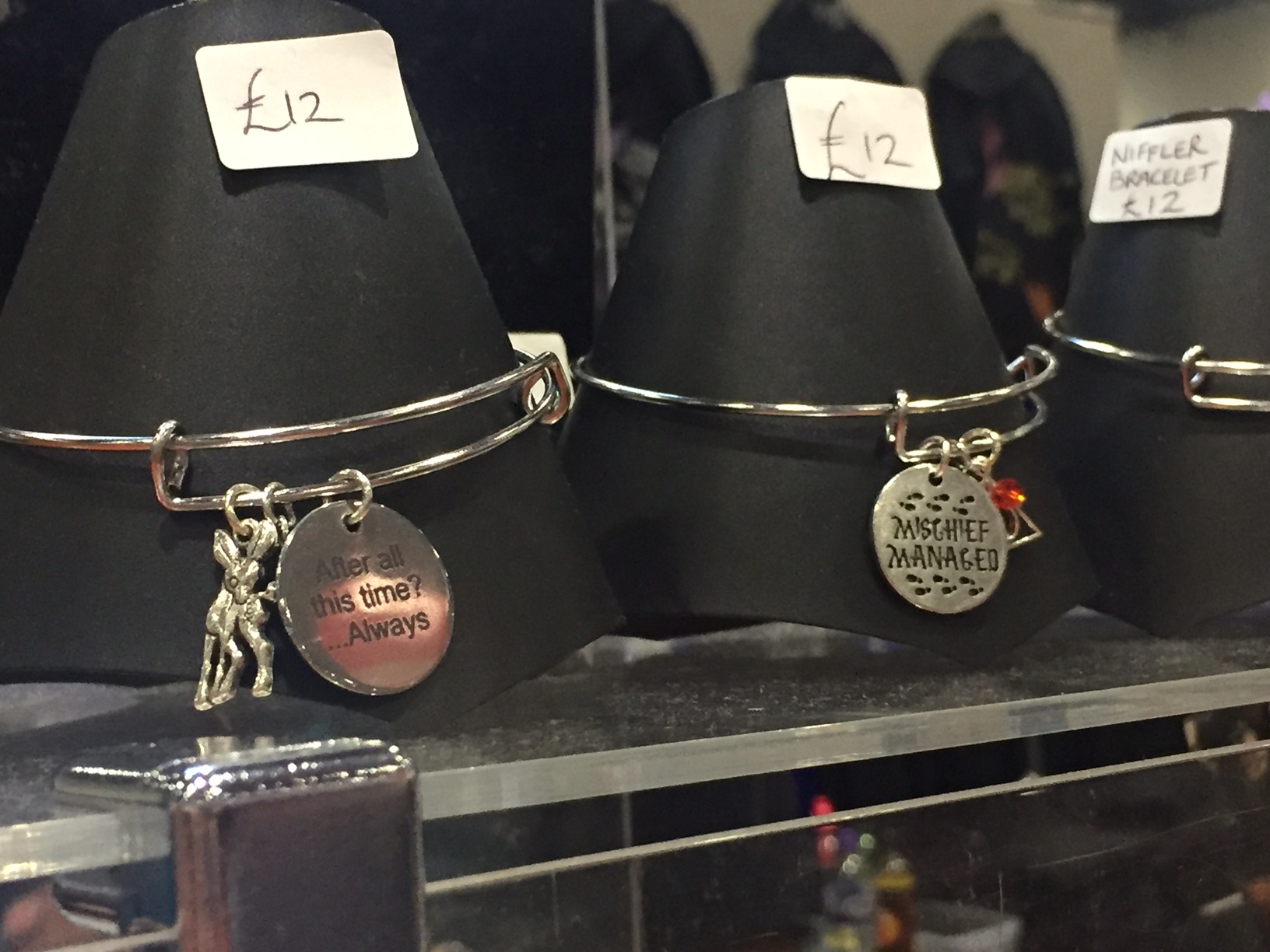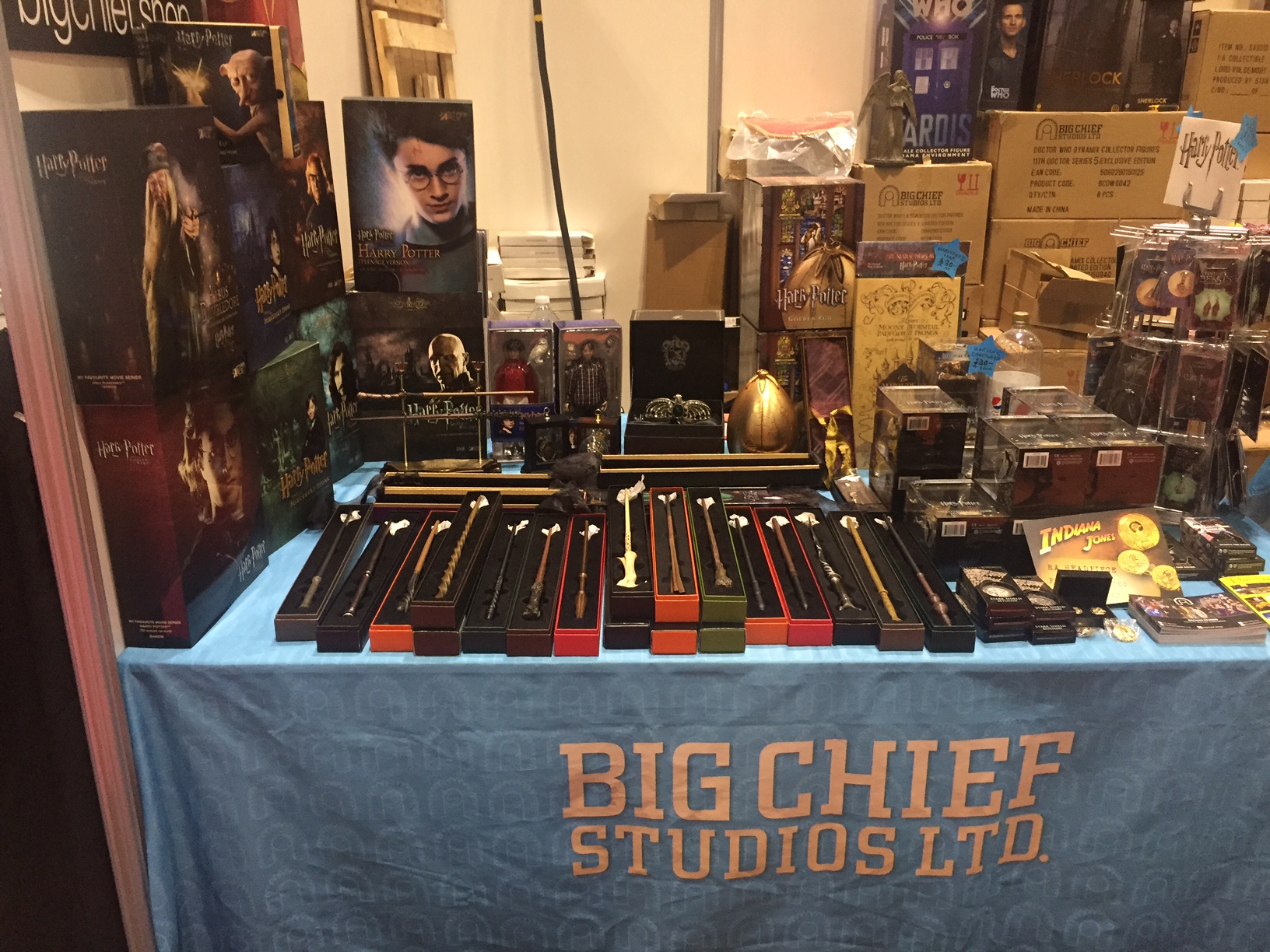 From Marvel blockbusters to independent comic stalls, this convention had it all, and some brilliant special guests to top it all off. I was particularly inspired by Hayley Attwell's Agent Carter panel, in which she spoke about the importance of female role models.
It was equally lovely, of course, to catch up with Harry Potter stars David Bradley and Warwick Davis, and to hear that another Potter alumnus, Jim Broadbent, will be starring in the Hitchhiker's Guide To The Galaxy 40th anniversary radio series as Marvin, announced at the Con!
David Bradley will be starring in the upcoming Doctor Who Christmas Special,  'Twice Upon a Time', which will see the Bradley's First Doctor (originally played by William Hartnell) and the Twelfth Doctor, Peter Capaldi embark on two very similar journeys. He said that being in the show was a huge surprise for him, and once he was asked by Mark Gatiss, he couldn't say no!
He also spoke more about this journey at his Comic Con panel, elaborating on the kinds of emotional turmoil the two Doctors will go through before Capaldi's Doctor regenerates into Jodie Whittaker's Doctor (who Bradley once again commended as a brilliant actress with a wonderful sense of humor):
"It brings together these two Doctors, both going through a personal crisis about regenerating, or just ending it all there. They're both on this parallel journey of doubt and fear."
Bradley previously spoke about his portrayal of The First Doctor at London Film and Comic Con, saying that his Doctor's 'outdated values' and not-very-casual chauvinism cause friction between the two Doctors in the episode. Bradley developed on this at MCM, saying that the friction arises from:
"The kind of contrast in what Hartnell's Doctor brings coming from the early 60s, and Peter's Doctor, who's, shall we say, a bit more politically correct than the Hartnell version!
"There's a bit of conflict there, but hopefully it'll be funny. I think throughout the story there's a growing realisation that, 'Hang on, we're the same person! What's this about?'"
He did say, however, that there is a 'mutual respect' which grows between the characters, and this is reflected in Bradley's experience of working with current star-of-the-show, Peter Capaldi:
"We just got on right from the word go. He made me feel so welcome.
"The first read-through was about 30 people sitting round the table, then another 20 sitting on the outer circle, all the BBC heads of department, all the cast, all the directors and costume, makeup.I thought 'My God, this is quite big.' It could have been intimidating, but Peter set next to me and he made me feel really at home right from the word go."
He's also been giving Mark Gatis hints that he wants to be in the new League of Gentlemen TV show.
We can't wait to see Bradley in the Christmas Special! Read more here, and more from Bradley on the role he plays in our previous coverage of his London Film and Comic Con panel here.
Warwick Davis also featured in a panel on his upcoming projects, but started by saying that he was sworn to secrecy on the upcoming Han Solo spin-off movie. Davis will be starring in Star Wars: The Last Jedi in December, followed by the upcoming Solo movie, and will also continue to produce and star in new musical EUGENIUS!, which sold out at the London Palladium, and will be moving to a full scale production at The Other Palace theater in London's West End in January 2018! Warwick's panel gave some more details on this production, as well as revisiting some of his previous roles.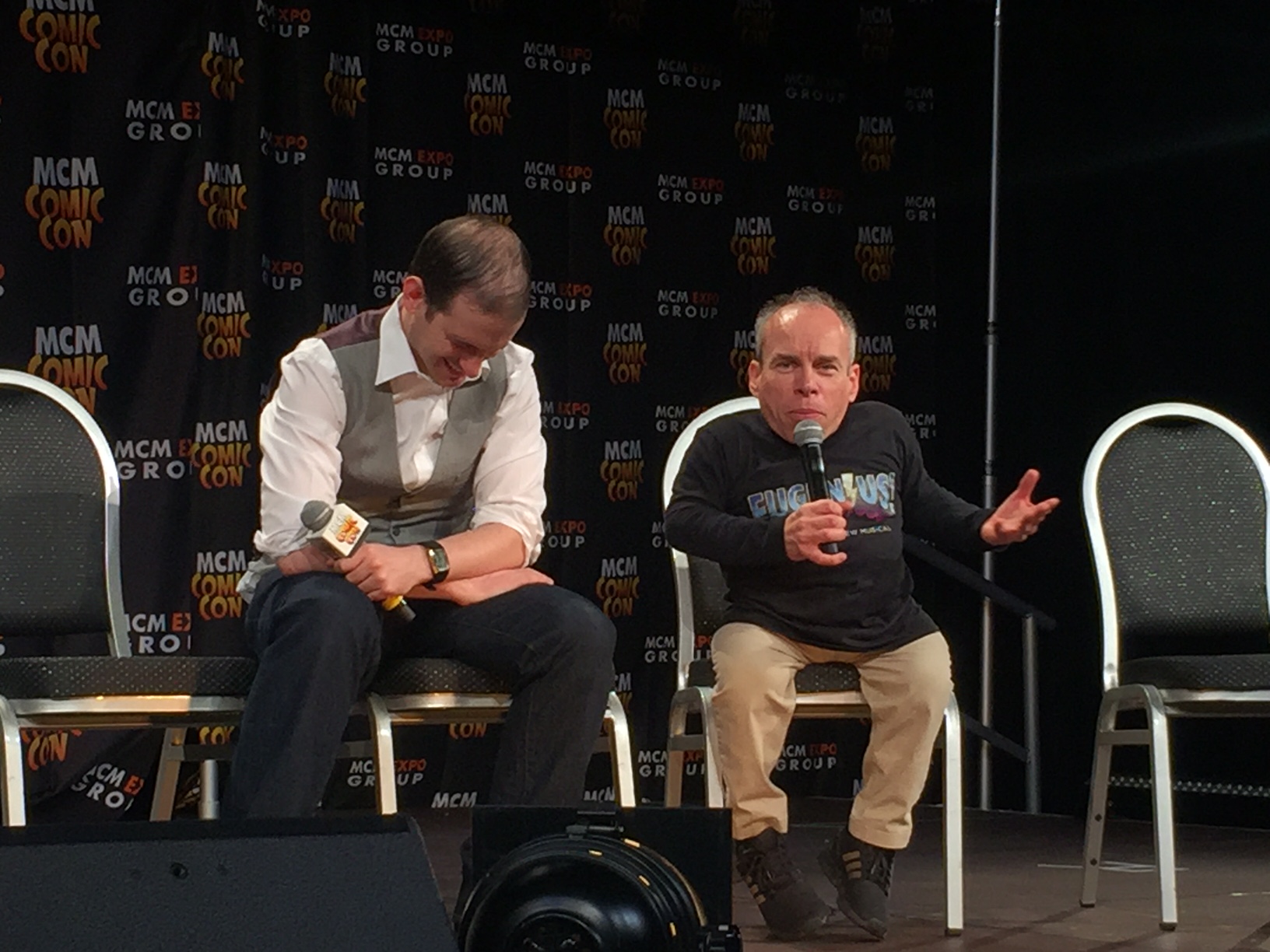 EUGENIUS! follows an aspiring comic writer, is directed by Ian Talbot and features the voice of Brian Blessed:
Written by Ben Adams and Chris Wilkins, EUGENIUS! tells  the story of Eugene, a teenage boy whose nightly dreams of a distant world of heroes and villains may just be the ticket to him creating his very own comic book movie in Hollywood.  Joined by his best friends Janey and Feris, our comic writing genius must discover the true meaning of growing up, finding the superhero within, saving the world from both earthbound villains and possibly those from distant galaxies, and along the way, falling in love.
On working with Ron Howard on Star Wars, Warwick said it felt like old times:
"I feel like we were making Willow again – we both had an absolute blast filming it – who knows, maybe we're on the way to a Willow sequel […] Perhaps it could be a series!"
He also gave a brilliant suggestion for his ideal role:
"I'd like to play a Spy, I wanna have gadgets and stuff. I had an idea years ago that behind James Bond doing his thing – you know, "Shaken, not stirred" and getting the girls – behind the scenes there's this miniature guy who's hiding in a plant pot and he's doing all the work, not Bond. He's getting all the glory. It's about time that changes – I think that's quite a good little story! He wins at roulette, and I'm under the table adjusting the roulette wheel!" 
He also promoted his returning quiz show about top ten lists, Tenable, commenting on how great it is to work on huge productions such as Star Wars and Harry Potter, and then also getting to present a daytime TV show.
Warwick said he's thrilled to have a second Star Wars Funko Pop! figure now that his Rogue One character, Weeteef Cyubee, has been honored by the brand. He tells the audience about another idea he had for Funko:
"I did enquire about a Willow Pop! figure, but apparently I'd have to order 30,000 of them or something for it to work – I haven't got a shed big enough, to be honest!"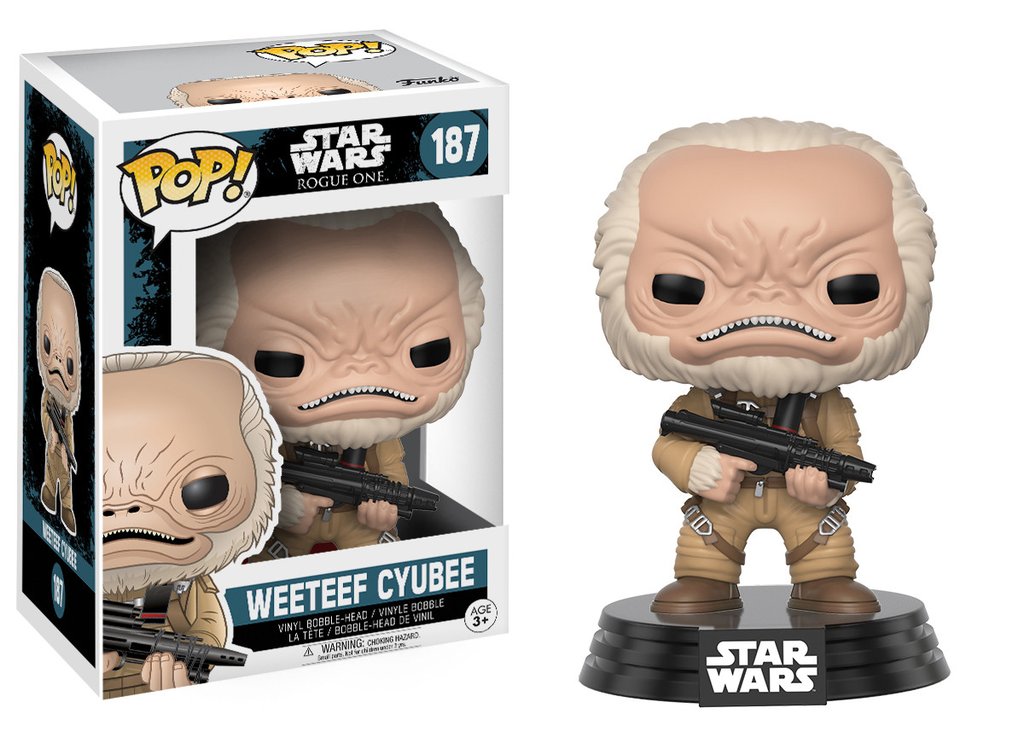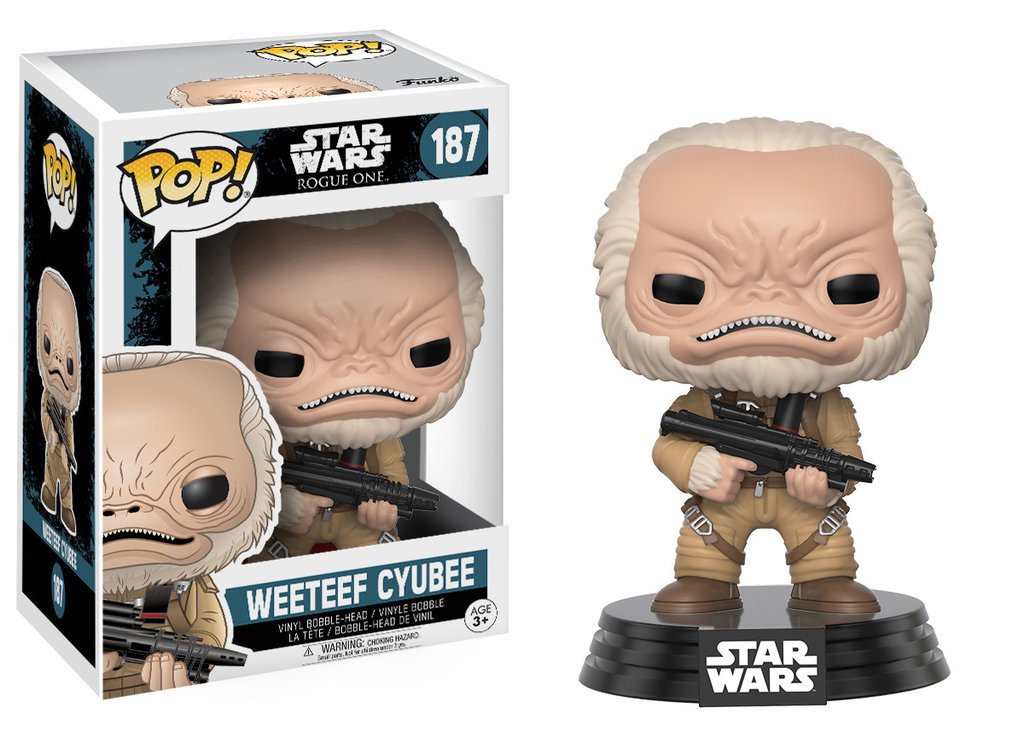 One guest asked how much influence Warwick had over his character costumes in Star Wars:
"You talk to the designer, but the people that design costumes in films like Star Wars are hugely respected in their fields, so me as a humble actor, I've really got no voice! I will sometimes ask from a character sense, "Where am I going to put my blaster?" and stuff like that, just because you have to think about practicalities sometimes. More often than not, I'm delighted with what I'm shown! I'll see a digital sketch of my character first off, and that's always really exciting because it'll either remind me of another character or be something completely different. It's a really exciting time for me."
He also spoke about his time working with Karl Pilkington on An Idiot Abroad, saying that it was nice to not have to act during that show, and attesting to the Karl presented in the show truly being how Karl is in real life. He also urged people to visit India after spending time there during the show.
Warwick was then joined by Ben Adams and Chris Wilkins, creators of EUGENIUS!. They said that the show came around as a result of a conversation between two theater-lovers in a pub in Clapham! The show started with the character and song 'Tough Man', aiming to have a classic 80's feel mimicking iconic characters such as He-Man and Flash Gordon. The show's costume designer, Hannah Wolfe, later said that she based the costumes in the upcoming stage performance on a similar vibe (after prompts from Ben and Chris).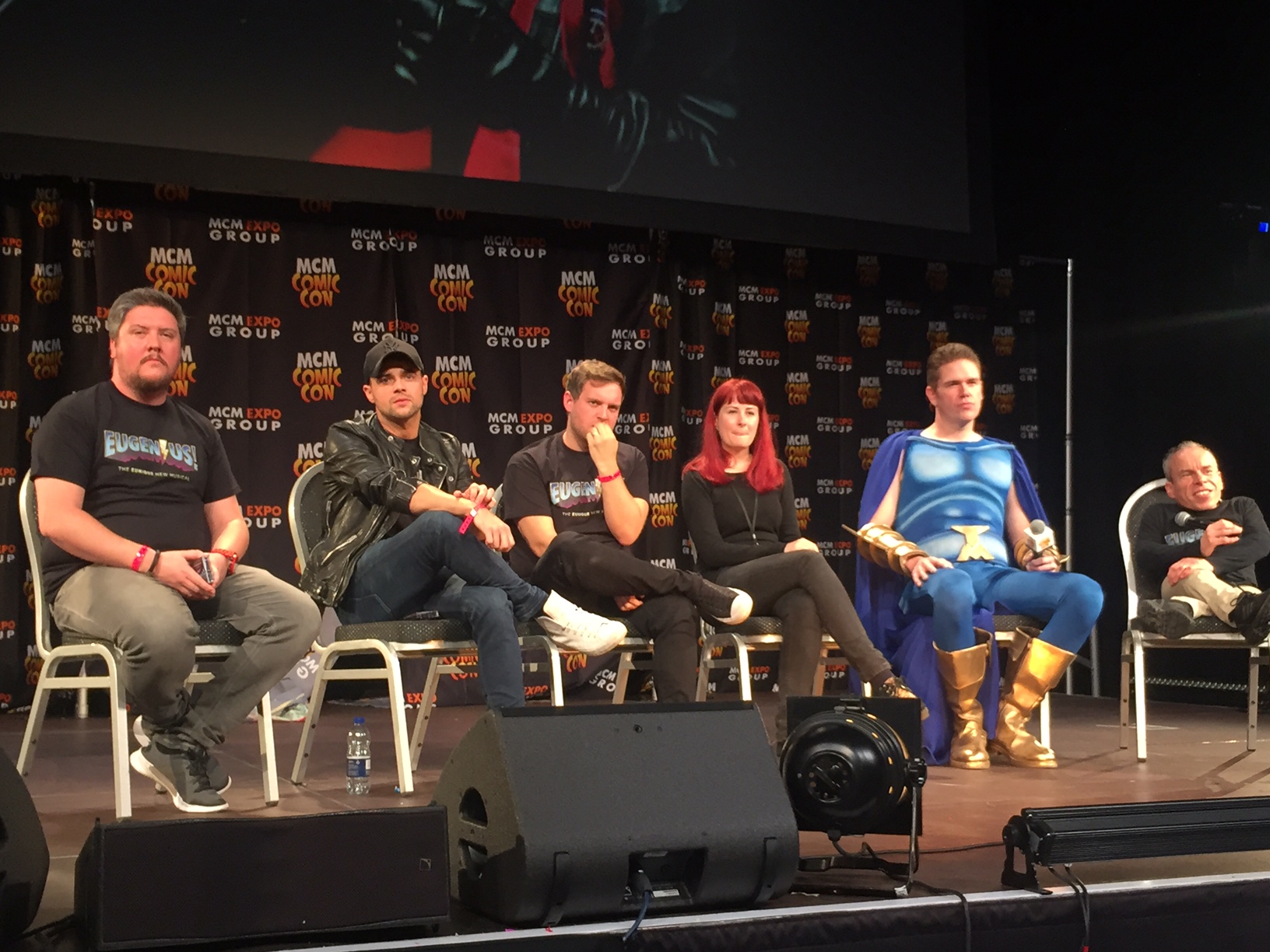 The show is informed by a love of comic books, and aside from the story and the characters, the show's design itself includes specially commissioned comic book artwork by Marvel artist, Simon Williams (Transformers, Spider Man, Marvel Heroes and The lncredible Hulk). When asked about the recent 80s resurgence and nostalgia (with the success of TV shows such as Stranger Things and films like It) and how this informed the show, Chris and Ben said that they were trying to recreate the 80's superhero film vibe in EUGENIUS! ("We tried to create the worst superhero movie we could – we think we've done a pretty good job!" says Ben). Davis comments that for him, the music and pop culture from the 80s heavily influenced his teen years, so he thoroughly welcomes the recent resurgence!
Chris told the audience that EUGENIUS! was first envisioned  four years ago – before the recent rise in 80s nostalgia – and that what he loved most about shows like Stranger Things and the classics it's based on (such as The Goonies) is that the kids involved in the story talk and act like kids, and were allowed to be different and still achieve greatness, much like Harry Potter, in many ways! Chris and Ben wanted to champion the idea that you don't have to fit in with the crowd to be something great.
It was great getting to hear from Warwick and the team behind EUGENIUS!.  Songs from the show are available to stream at  Spotify, Apple Music, Deezer, Google Play, YouTube and all other music services. For more information, and to book tickets to their upcoming run at The Other Palace in London click here. Thanks ever so much to MCM London Comic Con for hosting Leaky over the past weekend, it was a blast!
Let us know in the comments if you visited, and post your photos with Warwick or David if you managed to get one!