Weekly Round-Up: John Williams on Composing 'Star Wars', Phelps Twins on Radio 2 & More!
Jan 12, 2018
This week we've seen Harry Potter wins at the 75th annual Golden Globes and nominations for the upcoming BAFTA and NTA awards, the announcement of Bloomsbury's 20th anniversary House editions of Chamber of Secrets, Universal Orlando's nighttime show at The Wizarding World, and the release of a special Harry Potter episode of Evanna Lynch's vegan podcast, The Chickpeeps.
We've also spotted J.K. Rowling and Jessica Williams (who will feature in Crimes of Grindelwald) catching onto the trending #BlackHogwarts hashtag on Twitter yesterday:
Seeing them and loving them. #BlackHogwarts https://t.co/UZTVwmh7Uy

— J.K. Rowling (@jk_rowling) January 11, 2018
Me with the shade when they give house points to Gryffindor at the last minute for being pretty reckless, thereby awarding them the House Cup for the school year. #blackhogwarts pic.twitter.com/lRsc7rp5Yt

— Jessica R. Williams (@msjwilly) January 11, 2018
Our round-up features news on tonight particularly magical Phelps twin takeover on Radio 2, as well as interviews with John Williams, Natalia Tena, David Tennant, Derek Riddell, and Toby Jones. We also cover updates on Peaky Blinders Season 5, a charity gala dinner with Dame Julie Walters, and more!
Pull up a glass of butterbeer and enjoy catching up with the latest news from the cast and crew of Fantastic Beasts and Harry Potter:
Derek Riddell Talks Fantastic Beasts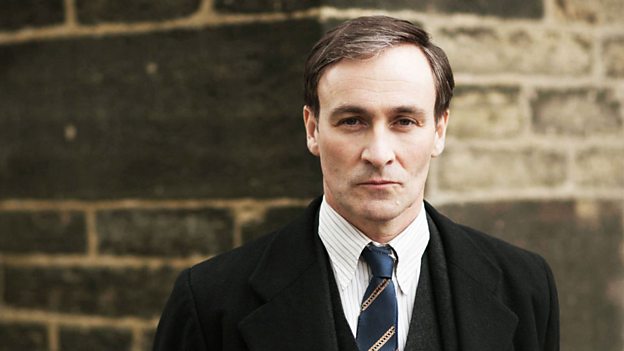 Riddell will be playing Torquil Travers in Crimes of Grindelwald – all we know so far is that he's a pure-blood wizard sharing a surname with a Death Eater in Harry Potter. In an interview with The Scotsman, Riddell discusses the atmosphere on set, and David Yates as director:
"I can't really talk about it much, unfortunately," he says. "But I really loved the first Fantastic Beasts and the characters who return in this. It was my first experience of a really big film like that, with that amount of money on board. But David Yates the director is very calm and puts you at your ease, so it felt like you could be making some kind of low budget indie thing, it was very collaborative."
 The full interview can be found
here
.
Natalia Tena On Wisdom of the Crowd
In an interview with Assignment X, Natalia Tena (Tonks) discussed her new series, Wisdom of The Crowd, in which she plays billionaire Jefferey Tanner's highly intelligent and powerful partner:
"I think it's a highly innovative series. It's great for anyone who's a whodunit fan, which I am – I love Agatha Christie and all that stuff – but with that added layer. It talks about things that are relevant right now. It's kind of the brighter side of BLACK MIRROR. It shows the darker side of what technology can be. I think this is showing the positive things that it could do."
She also briefly mentions that Harry Potter comes up most when she's speaking to under 25 year olds – read the full interview here.
David Tennant At Wizard World New Orleans
David Tennant (Barty Crouch Jr) attended Wizard World Comic Con recently, and spoke more about his role in the Amazon adaptation of Terry Pratchett and Neil Gaiman's Good Omens on his panel, in which he plays a demon:
"It's been quite a dramatic shoot…it's a bit old crazy epic novel and everyday there's a new deal with things exploding and prosthetic heads and special effects. There's more smoke than fire, the fire tends to be added in afterwards. Although just before we finished for Christmas we set fire to [the bookshop]…it was fun!"
Read more from the panel here.
He also spoke about Jessica Jones Season 2, and the character of Killgrave:
"He's a bit of a monster. It's fascinating playing a character like him because it's a fascinating conundrum. If everyone in the world acquiesces to your every demand I don't know that any of us could remain sane..how could you know if anyone was doing something around you because they choose to, as opposed to because they are compelled to.
"That's one of the juicy things about that character – how can he be normal and how can he know when he's being a monster? He's STILL a monster, there's very little about him that's easy to love and his very obsession with Jessica is because he can't make her bend to his will and it becomes something that becomes his downfall. He probably deserved to die, I think that's fair to say. I don't think we can blame Jessica, she did what she had to do and she made the world a better place."
The full Jessica Jones discussion can be found here.
Dame Julie Walters Named as Guest of Honor at Charity Fundraiser Gala Dinner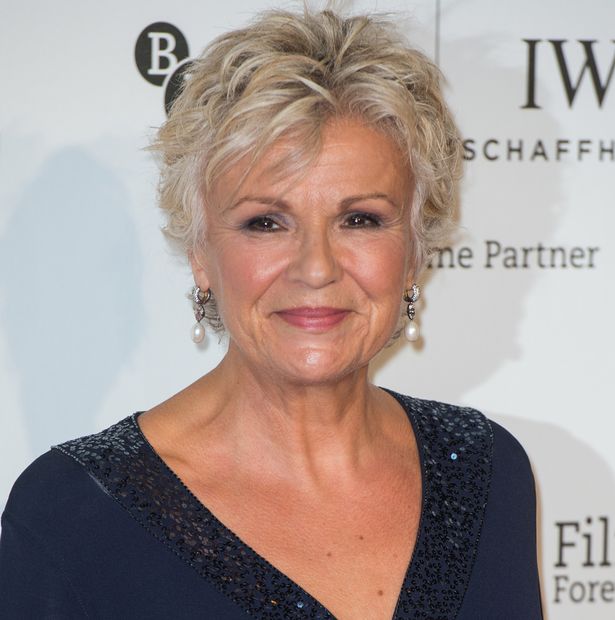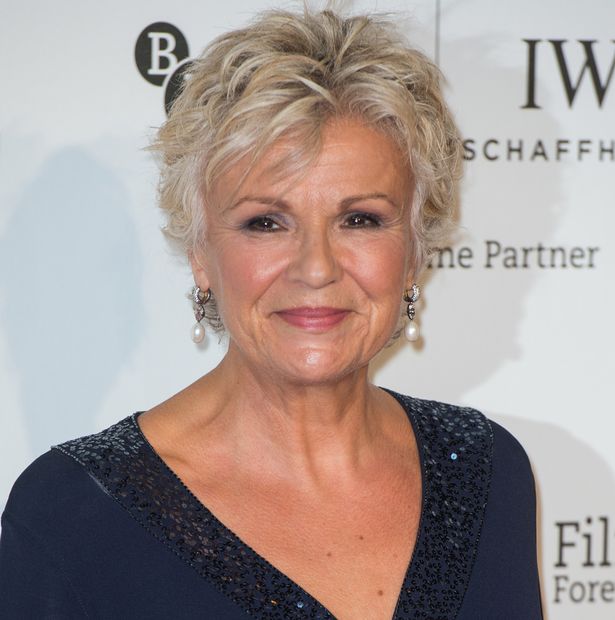 Dame Julie Walters (Molly Weasley) has been named as the Guest of Honor at a special black tie champagne gala dinner celebrating 100 years of women in Britain being able to vote. Tickets are £250 to this dinner, which includes a £100 donation to Women's Aid, the UK's leading domestic abuse charity. The event takes place in London next month – read more here.
James and Oliver Phelps Host Magical Radio 2 Takeover
James and Oliver Phelps (the Weasley twins) will take over Radio 2 tonight to host Witches, Wizards, Magic and Spells, an evening magical music including music from Potter composers Patrick Doyle, Nicholas Hooper, Alexandre Desplat and John Williams, as well as other music inspired by magic and fantastic beasts:
The Sorcerer's Apprentice (Dukas); In the Hall of the Mountain King (Greig); Twilight (Desplat); Enchanted (Meneken) and The Firebird(Stravinsky). West End star Louise Dearman sings favourites from The Little Mermaid, The Wizard of Oz and Wicked.
Read more here. The show airs at 8pm in the UK, and can will be available after it broadcasts here.
Bonnie Wright Takes Greenpeace Plastic Campaign to CocaCola
Bonnie Wright (Ginny Weasley) recently posted a photo of her helping Greenpeace to hand over a petition signed by over half a million people to phase out single-use plastics in an effort to tackle plastic pollution:
This is us today at @cocacola handing in the petition that over 585,000 of you signed to urge them as one of the leading drinks companies to set new standards of sustainability & phase out single-use plastics @Greenpeace pic.twitter.com/BzHHlTNSWR

— Bonnie Wright (@thisisbwright) January 10, 2018
She recently wrote about her time on board Greenpeace's ship, the Arctic Sunrise, and has been working to raise awareness of the problems of plastic pollution. Read more about the project here.
Toby Jones on The Birthday Party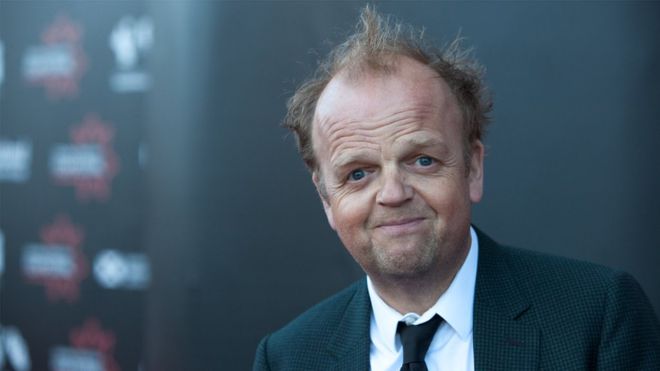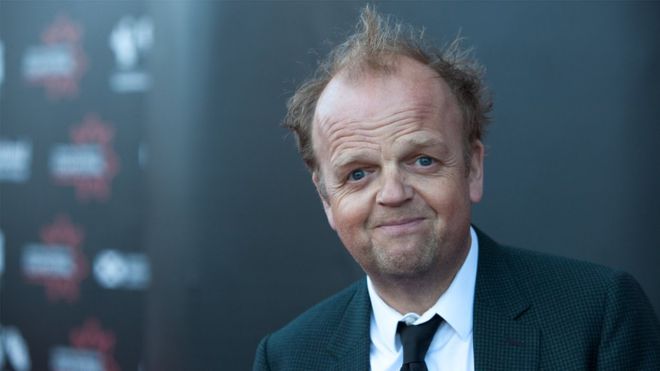 After starring in The Detectorists, Toby Jones (voice of Dobby) stars alongside Harry Potter's Zoe Wanamaker (Madam Hooch)  in the 60th anniversary revival of Harold Pinter's The Birthday Party at the Harold Pinter theater. He spoke to Vanity Fair about the demanding nature of the role and the 'revolutionary' nature of the play itself:
"The play's power comes in the way that a poem's power comes. It emerges through the atmosphere that these different character generate between them at the time. It's so threatening it becomes hilarious, in the same way that David Lynch becomes hilarious."
"The play is almost a parody. How on earth can life be summed up by a plot that can be wrapped up? Let's blow that plot apart. And I think people found that profoundly unsettling."
In the full interview, he also speaks about his career, the struggle women in the acting industry are facing currently, and more about rehearsing for such a strange and demanding role. Read the full piece
here
.
Helen McCrory To Return in Peaky Blinders Season 5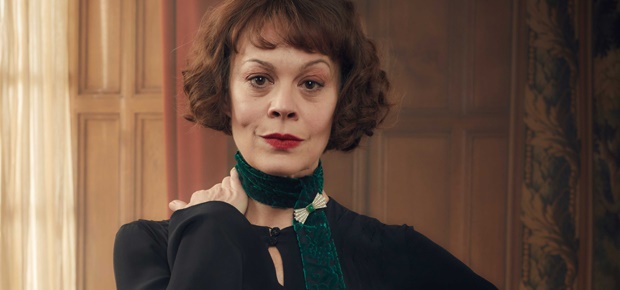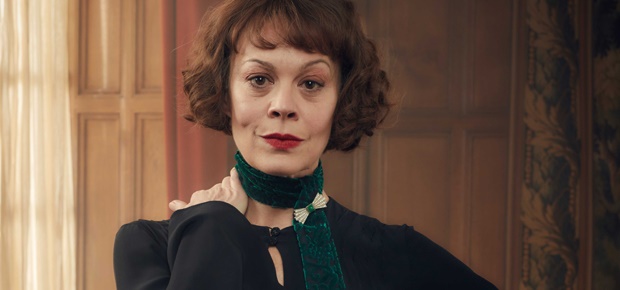 Following the end of Season 4, BBC have confirmed the next season of Peaky Blinders (coming 2019).  Helen McCrory has also been confirmed to return as Polly Gray. The trailer isn't predicted to surface until next year, either, and fans are still waiting to see if Al Capone will feature in the next season. Season 5 could also reportedly be the last, so enjoy it whilst you can!
Read more on the announcement here.
John Williams On The Post And Composing Star Wars Episode IX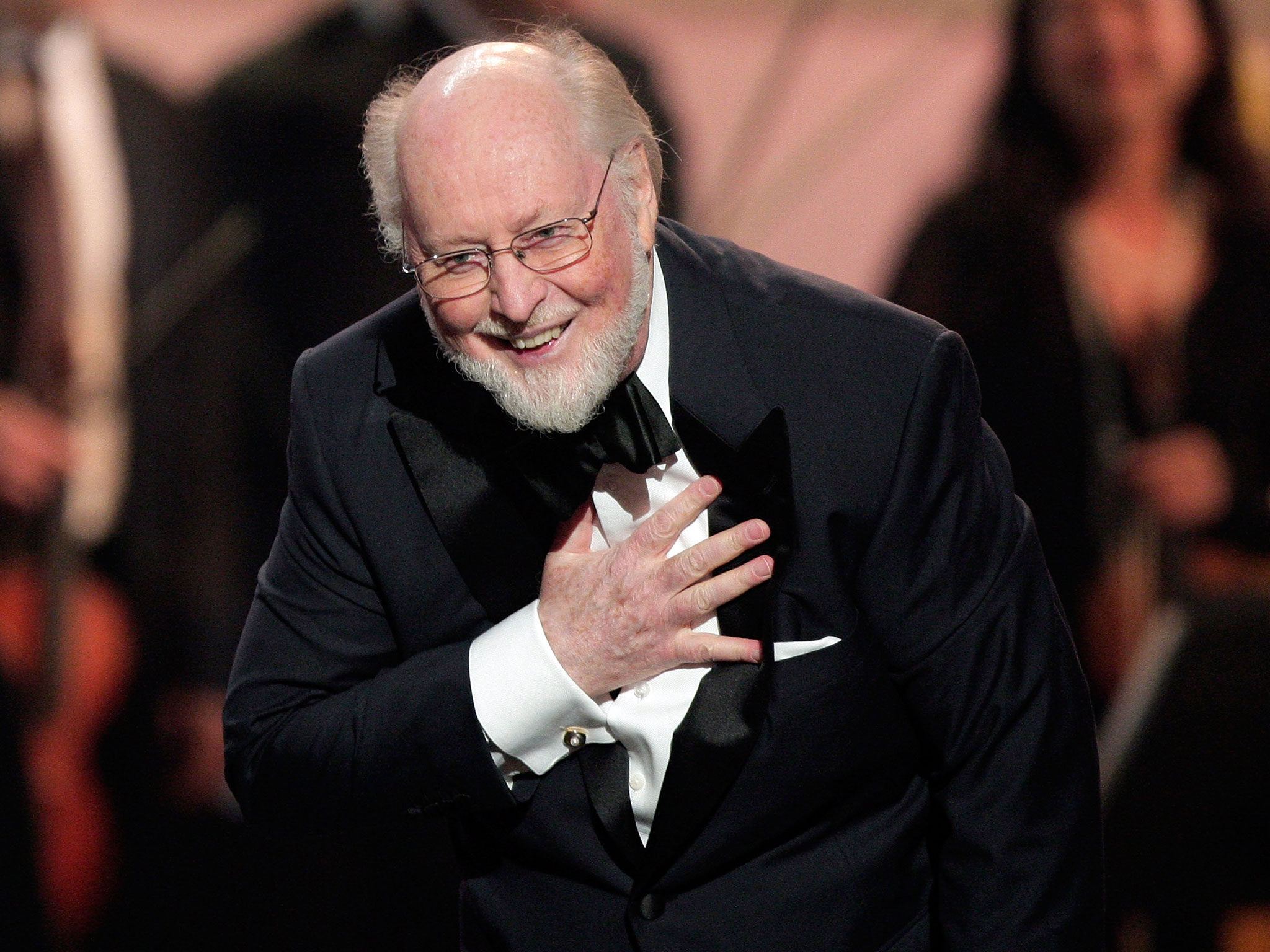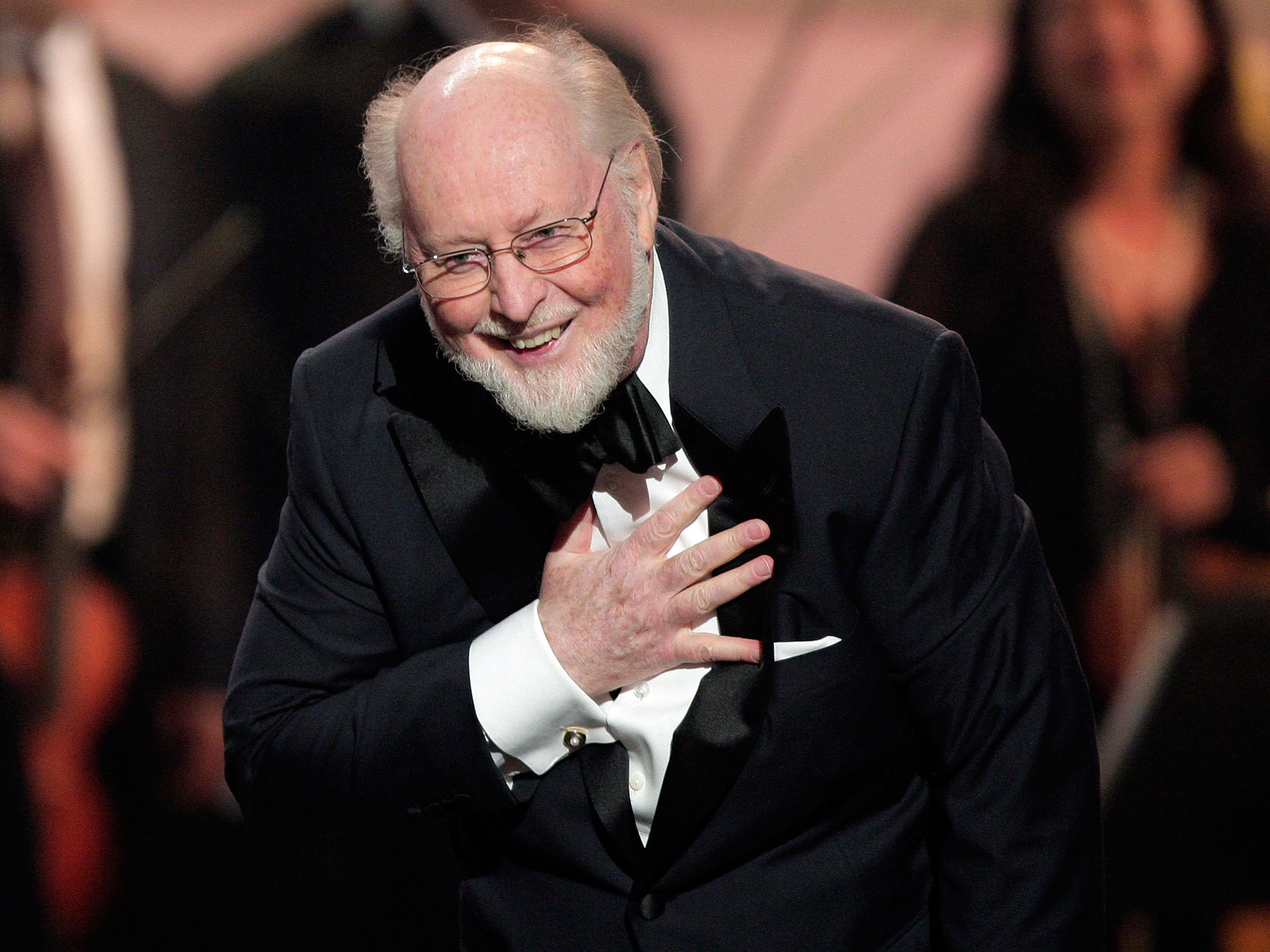 In an interview with Variety, Harry Potter composer John Williams discussed his work on The Post (directed by Steven Spielberg), and Star Wars. 
His music in The Post aims to draw out the urgency of taking news to print:
"The simple respect and maybe even nostalgia for integrity and tradition, wrapped together… quietly reflecting about a very powerful thing, the effective search for truth."
He also confirmed that he'd be returning for Star Wars: Episode IX with J.J. Abrams (director of The Force Awakens), and is writing the theme for Solo, the next Star Wars standalone movie releasing May 25th (John Powell will score the film).
Read the full interview here. With 50 Academy Award nominations, we've no doubt there will be more for Williams in this next awards season, so stay posted for more details!
Martin McDonagh Hoping to Reunite Colin Farrell and Brendan Gleeson in New Film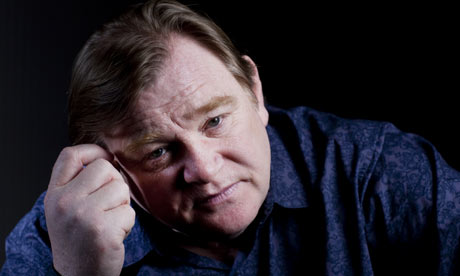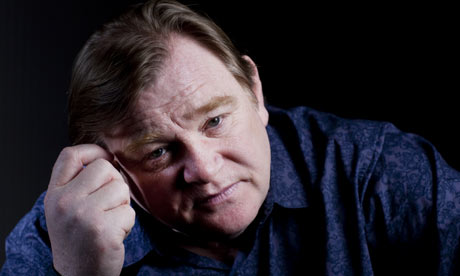 Martin McDonagh discussed a new project at the Golden Globes, which he's hoping to use to bring Brendan Gleeson (Harry Potter's Mad Eye Moody) and Colin Farrell (who portrayed Graves in Fantastic Beasts):
"I've been working on one over the past couple of years, something to try and get – I shouldn't really say it because it will go crazy on the internet – something to get Colin and Brendan back together"
His movie In Bruges saw the duo (from Fantastic Beasts and Harry Potter) play two hitmen after a botched job in the city. The film also starred Ralph Fiennes, so who knows if he'll also feature in this new film!
Read more on his plans here.
That's all for this week! See our theater round-up here, and last week's round-up here.