Theater Round-Up: Oliver Phelps's Stage Debut, A Meet and Greet with Noma Dumezweni, Anthony Boyle's Upcoming BBC Programs and More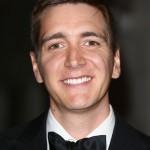 Mar 26, 2018
It's been a memorable couple of weeks in the world of Harry Potter theater with Cursed Child's first full week of previews on Broadway. The cast welcomed fans to the newly renovated Lyric Theater for a chance to be the first to see the play on the Great White Way and sat for a stunning photo shoot with Annie Leibovitz for Vogue Magazine. In addition, many Harry Potter alumni, as well as actors from the current New York Cursed Child production are involved in their own stage-related projects and events.
Oliver Phelps in the Case of the Frightened Lady
Oliver Phelps, best known to Potter fans as one half of their favorite fictional set of twins, George Weasley, will make his stage debut in the UK touring production of The Case of the Frightened Lady, a mystery thriller completed in 1931 by King Kong creator and popular crime writer Edgar Wallace.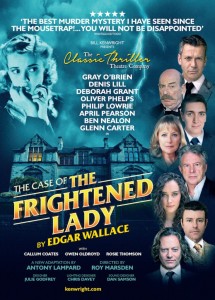 The plot is described as follows by Broadway World UK:
"When Inspector Tanner is called in to investigate a ruthless murder at Mark's Priory, the grand ancestral home of the Lebanon family, he quickly discovers that nothing is quite as it seems. The household is controlled by the family physician, the footmen behave more like guests than servants and the secretary Isla is afraid for her life. As Tanner moves closer to the heart of the mystery he uncovers a shocking and closely guarded secret…"
The play will head to Edinburgh, Woking, Milton Keynes, Coventry, Southend, Swansea, Leeds, Bury St Edmonds and Glasgow after its current run at Regent Theatre, Stoke.
Win a Meet and Greet with Cursed Child's Noma Dumezweni!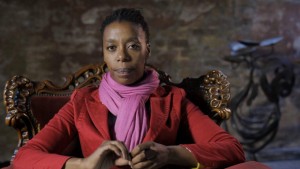 Noma Dumezweni, whose Olivier Award winning performance as the original Hermione Granger Weasley in Cursed Child, looks as if she is making herself at home in New York as she reapparated into the role last week on Broadway. As covered in our Weekly Actor's Round-up, the actress and activist showed her support of the #MarchforOurLives movement out with local youth promoting gun control issues. An opportunity to meet Dumezweni has been included in the New York-based Drama League's 2018 Spring Charity Auction. Along with 40 other exclusive experiences, one lucky galleon-carrying fan can bid on two tickets to Harry Potter and the Cursed Child on Broadway and a chance to meet Dumezweni after the show.
Bidding is open through March 29 at 4pm ET and can be found here.
Anthony Boyle in Two Upcoming BBC Television Programs
Anthony Boyle, the award-winning Irish actor who originated the role of Scorpius Malfoy in the West End production of Cursed Child, and last week began his reprisal as Draco's son on Broadway, has obviously been busy in between productions.
Boyle co-stars in the upcoming BBC 3-episode family drama Come Home starring Christopher Eccelston of Doctor Who fame. The series begins Tuesday, March 27 at 9p GMT on BBC One.
Boyle is also co-starring with Harry Potter alum Bill Nighy (Rufus Scrimgeour) in the BBC adaptation of Agatha Christie's Ordeal By Innocence. Another 3-part drama, Boyle plays the adopted son of a wealthy philanthropist who is accused of his mother's mysterious murder. In a recent interview with the BBC Boyle gives some insight into his character and how he factors into the story,
"Jack is one of the Argyll adopted siblings who have all been home schooled and brought up at Sunny Point together. Jack is probably more mixed up than the others in that he is a bit of a troublemaker. On the outside he laughs it off as 'harmless' fun, but on the inside we see it comes from a place of deep pain and a desperate need to be loved."

"In some ways Jack is like Lady Macbeth, he's not really in the story that much but when he is he makes it count. He makes every scene about him. He's the provocateur that comes in and shakes it all up. Jack is always active and hardly ever passive in a scene so that kind of a character is very satisfying to play."
 Ordeal for Innocence premieres on BBC One at 9p GMT Sunday April 1. Take a look at the recently released trailer for the program below:
An Additional Performance Added for Cursed Child London
An additional London performance of #CursedChild Part Two has been added on Friday 6 April at 2pm just in time for the Easter Holiday! To check availability for this performance visit https://t.co/LQcBfGGhHr pic.twitter.com/5kqoMokK4a

— Cursed Child Play (@HPPlayLDN) March 26, 2018
Fiona Shaw Teaches Theater Masterclass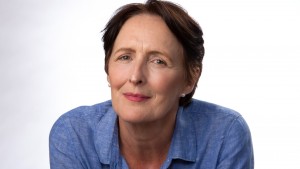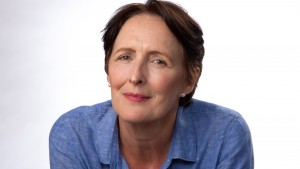 Fiona Shaw, who played Harry Potter's often abusive Muggle Aunt Petunia Dursley, is also a renowned classical stage actress and Olivier Award winner. This week she will be teaching a Masterclass in the theater arts entitled Acting Styles hosted by New York-based theater company United Solo. According to Broadway World,
"Participants will master their skills while performing their pieces and by observing their peers. The class is designed for a variety of styles and approaches. 'Once you've done one style, you leave it for a while. Theater is dangerously open to repetition. It's exciting when you hit on a new way. The energy released by it is enormous and it becomes quite addictive, the power between the audience and the actor' said Ms. Shaw."
Registration for the class can be found on the United Solo website here.
Christian Coulson in Shakespeare's King Richard II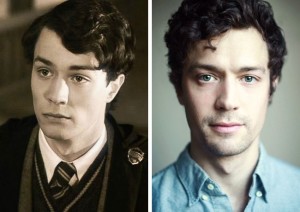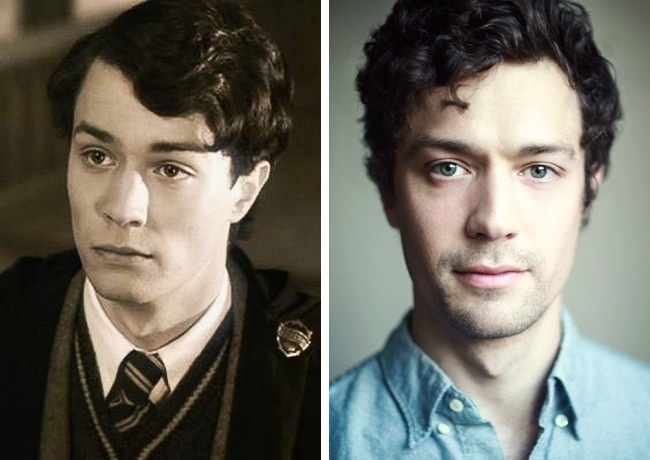 Christian Coulson, the actor best known to Harry Potter fans as Chamber of Secrets Tom Marvolo Riddle, the first "human" incarnation of Voldemort in the films, will play the title role in the Pennsylvania Shakespeare Festival's upcoming production of King Richard II. Coulson, who has had recurring television roles in such shows as Nashville, Nurse Jackie, and Gossip Girls, since he was seen in Harry Potter, will take the festival main stage July 19-August 5, 2018 at Center Valley campus of DeSales University.
Cursed Child Director John Tiffany Made OBE
Harry Potter and the Cursed Child director John Tiffany took time away from the production's Broadway previews this week to accept honors from Buckingham Palace. As reported by Leaky earlier this year, the award-winning director was named as one of the individuals to receive Queen Elizabeth's annual New Year's Honors. For his achievements in the performing arts, Tiffany was made an Officer of the Order of the British Empire (OBE). Upon receiving the honor, he expressed his surprise at being recognized in this manner due to his working class roots and he dedicated his newly bestowed title to his childhood home of Huddersfield, West Yorkshire.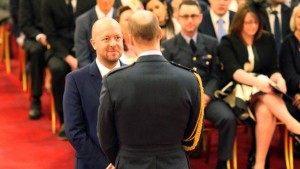 Tiffany also said this to the Independent about fathoming a career in theater when he was younger,
"It was terrifying because I only thought you could do drama and music as a hobby where I came from. My dad played in a brass band and my mum was a chorus girl, but the idea of doing that as a job was just terrifying. I just never thought I could – I didn't even know what a director was."
Tiffany included that JK Rowling was "over the moon" about the news of his OBE. Congratulations to John Tiffany on receiving this prestigious honor. That's all the theater news this time around. As always, we'll keep you posted on all the Wizarding World magic from the stage!