Weekly Round-Up: New Music from Alison Sudol, An Interview with Claudia Kim, Rupert Grint Surprises Fans, and a Wizarding World Christmas Album on the Way?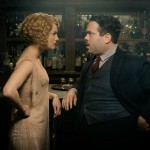 Sep 30, 2018
This has been one of those landmark weeks in the Wizarding World. As all avid fans of the Potterverse do the year of a film release, we measure time relative to which trailer most recently dropped. That happened three weeks after the first trailer, or we heard that two weeks before the second trailer, etc, etc. Even if the event has nothing to the movie, a companion book revealed or a tie in product unveiled, our lives, even the non-magical Muggle parts, revolve around those brief, yet oh so spellbinding previews. Well we were gifted one more of those this week, and Merlin's beard, was it a doozy.
We started the week at Warner Bros Fantastic Beasts fan trailer preview event where J.K. Rowling and the Crimes of Grindelwald cast appeared on the Today Show. We got a sneak peek of the trailer, had an exclusive Q & A with some of the cast and saw the gorgeous new character posters  revealed on social media. Then we got to experience the magic again the next day with the rest of the world and break it down frame by magical frame. A special final trailer episode of Pottercast was even released later in the week. In addition to that whole amazing experience, Evanna Lynch, Luna Lovegood from the Harry Potter films, had her premiere on season 27 of Dancing with the Stars and moved on to week two, a companion book was revealed for the upcoming Harry Potter: A History of Magic Exhibition at the New York Historical Society, and Leaky announced a giveaway from Halloweencostumes.com after the winners of our Cinereplicas Harry Potter were announced.  
This week in our Harry Potter and Fantastic Beasts Actors Round-Up we have new music from Alison Sudol, an interview with Claudia Kim on her character's big Crimes of Grindelwald reveal, Rupert Grint surprises fans, a new trailer for Helena Bonham Carter and Ralph Fiennes, a look at Maggie Smith and Imelda Staunton together on the Downton Abbey set, new projects for Zoe Kravitz, Julie Walters, and Domhnall Gleeson, and more, including news of a Wizarding World Christmas album! Yes, you heard us right-get out the mistletoe and your favorite Mrs. Weasley jumper, we think a magical holiday season is on the way!
Interviews
A Wizarding World Christmas Album on the Way?
The most recent episode of Dan Fogler's 4d Xperience, the podcast hosted by the actor that plays Fantastic Beasts resident No-Maj Jacob Kowalski, featured Fogler in conversation with two of the Wizarding World's biggest fans talking all things magic. YouTubers and fellow podcast hosts Anna "Brizzy" Brisbin and Tessa Netting joined Fogler to record a session in New York recently while they were all there for the Lumos gala, as well as the events surrounding the release of the final Crimes of Grindelwald trailer. The three gabbed about the weekend, how they'd all met (Tessa and Dan crossed paths at this year's LeakyCon) and Fogler inquired about his guests backgrounds which resulted in an exchange of some pretty awesome Star Wars impressions. The topic that really perked up our Extendable Ears, was the mention by Fogler of a duet  of "Baby It's Cold Outside" on the way with his on-screen sweetheart Alison Sudol.
Fogler and Sudol both have musical backgrounds, he's a Tony winner and she happens to have a new single out today (see below). On top of that, the two were asked during their LeakyCon panel if there might be any vocal collaborations in their future, so the news of the duet, however magical it is, didn't completely take us by surprise. But…Fogler proceeded to tell his guests that an entire Wizarding World Christmas album, including music from members of the Harry Potter, Fantastic Beasts and Cursed Child casts, is being released this holiday season! Can you imagine drinking your eggnog by the tree listening to who? Maybe Dolores Umbridge, Olivier Award winner Imelda Staunton, sing Jingle Bells?? And we thought the Frog Choir was good–we're pretty sure this is no "Hoggy Warty Hogwarts"! We thought we understood the album will benefit Lumos, J.K. Rowling's children's charity. Take a listen to this episode of Dan Fogler's 4d Xperience and let us know what you think. We'll definitely keep you posted on this!  
Claudia Kim Discusses Her Character's Big Reveal
One of the biggest moments in the final trailer for Crimes of Grindelwald was the revelation that Claudia Kim's character, known only as the Maledictus to that point, is Voldemort's eventual lifeline, Nagini, who turned out to be more than a "pet snake" and Horcrux! Kim sat down with Entertainment Weekly at the recent Fantastic Beast trailer preview fan event, also attended by Leaky, to discuss her plight as a Maledictus, seeing a different side of Nagini, and her relationship with Credence. Kim, who told the exclusive fan event audience that she was still nervous to say her character's name aloud, said this about getting to know Nagini,
"It will be so interesting to see another side of Nagini,"[…]"You've only seen her as a Horcrux. In this, she's a wonderful and vulnerable woman who wants to live. She wants to stay a human being and I think that's a wonderful contrast to the character."
She shared this insight about Nagini's magical powers and how this woman with a Blood Curse feels about her fate, something we never could have discovered from a snake,
"She does feel sometimes it's not controllable,"[…] "She is bound to [permanently] transform at some point to a beast so she feels this pressure that the clock is ticking." "She has powers that are yet to be explored,"[…]"I can't confirm she has powers like wizards have. And she doesn't have a wand."
Kim also shared her thoughts on the relationship that's evolving between Nagini and Credence,
"Sometimes I introduce myself as 'Credence's only friend,'"[…]"It's amazing these two broken souls are able to form some kind of friendship within the circus. Credence is special to her because he encourages her to use her power."
Exclusive: Watch @FantasticBeasts? actress Claudia Kim reveal her character's name publicly for the first time: https://t.co/xPOlHDkxpR ? #FantasticBeasts pic.twitter.com/SDMNsDKkKu — Entertainment Weekly (@EW) September 25, 2018
Though much of the fandom was excited to finally learn the identity of the Maledictus and her connection to the Harry Potter series there was some fallout on social media from those who believed Kim, a woman of South Korean descent, was an inappropriate and racially biased casting choice for the future villainous snake. J.K. Rowling responded to the criticism via Twitter,
"The Naga are snake-like mythical creatures of Indonesian mythology, hence the name 'Nagini,[…]"They are sometimes depicted as winged, sometimes as half-human, half-snake. Indonesia comprises a few hundred ethnic groups, including Javanese, Chinese and Betawi."
Fans and those criticizing the decision responded to her with more information on the Sanskrit roots of "Nagini", which even appeared on the Oxford Dictionary's website:
Actually @jk_rowling the Naga mythology emerged from India. It travelled to Indonesia with the Indic/Hindu empires that emerged there in the early Common Era, with the influence of Indian traders and Rishis/Rishikas who travelled there. Nagin is a Sanskrit language word. https://t.co/cXHSlDD7Kc

— Amish Tripathi (@authoramish) September 26, 2018
 Separate from this discussion and debate, Leaky was thrilled to be one of the first to hear Kim discuss her character by name, and we're excited to learn more of her backstory. We're interested to hear more about the mythology behind her name, so please let us know your thoughts and opinions on J.K. Rowling's new (fictional) story featuring Nagini! 
Casting and New Projects
New Music Has Arrived From Alison Sudol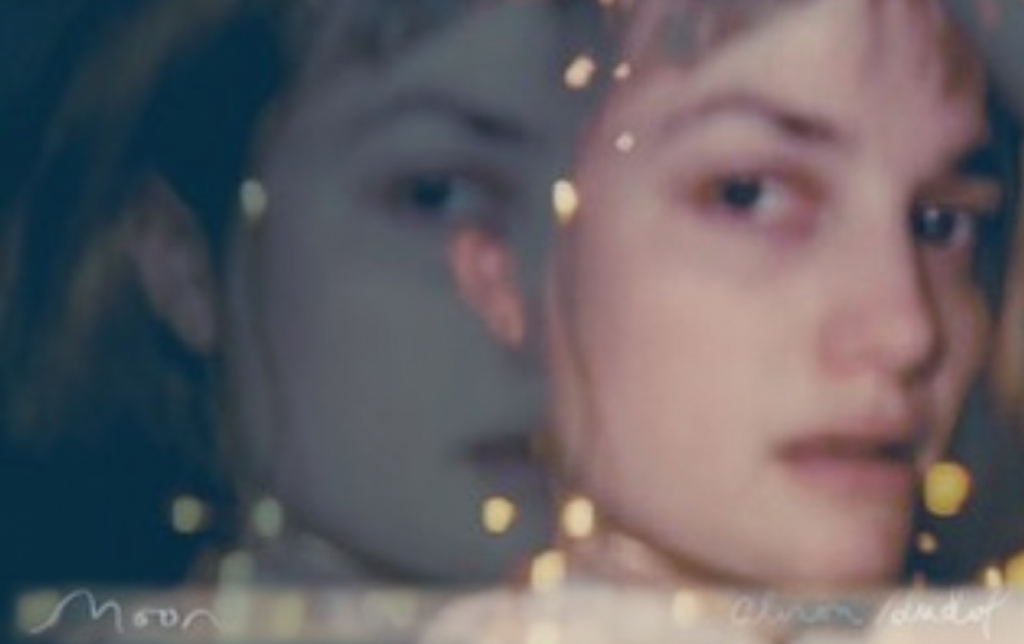 In an extremely brave and heartfelt online letter, Alison Sudol, Fantastic Beasts Legilimens Queenie Goldstein, announced she is releasing a new song after a long period away from music, where her career began. Hand-in-hand with that news, she also shared that her absence from the music industry was as the result of some deep-seated emotional struggles which were recently determined to be related to anxiety and depression. She courageously described the situation, it's ramifications and the ways in which she's moving forward in the hopes that sharing her experience will be healing to herself and helpful to others. She shared a portion of the new track via social media this week, which was recorded on her trip to Antarctica earlier this year with Greenpeace. Sudol's new song, "Moon" releases Friday, September 28 on iTunes, Apple Music and Spotify.
Earlier this year, I had the crazy, humbling, life-changing experience of bringing moon to the most otherworldly place I've ever been. I am so proud to finally share this with you! Many thanks to @greenpeace for the beautiful video. #protectantarctic #Greenpeace pic.twitter.com/sIdvdZ6Lz7 — Alison Sudol (@AlisonSudol) September 26, 2018
A New Game and a New Agency for Rupert Grint
What would you do if you opened your eyes and Rupert Grint, Harry Potter's beloved BFF Ron Weasley, was sitting right in front of you? Well Buzzfeed put that idea to the test with a game they call The Surprise Staring Contest. Grint stopped by Buzzfeed recently to meet some unsuspecting fans who were seated just inches away from him blindfolded then challenged to see who would blink first in a staring competition. These contestants found out that not only can Grint keep his baby blue-green eyes open wide without magic, he confessed to one of them that he had only just watched Sorcerer's Stone for the first time because he doesn't like watching himself on screen. We're not sure we believe that but we'll go with it. Take a hilarious look as Grint goes head-to-head with his competition below and keep an eye out for more Grint casting announcements as he recently signed with major international talent agency ICM Partners. Maybe we'll be seeing our favorite ginger on the big screen again in the near future!

Zoe Kravitz to Produce and Star in High Fidelity Reboot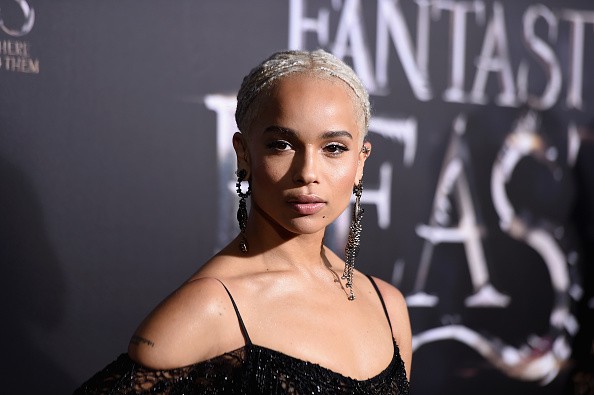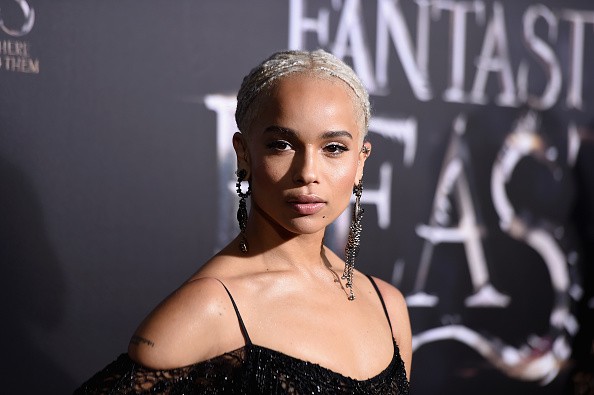 Zoe Kravitz, Fantastic Beasts Leta Lestrange, has a new project in the works for Disney's upcoming direct-to-consumer streaming service (OTT). She'll be starring in a 10-episode reboot of the 2000 romantic comedy High Fidelity based on the 1995 British novel by the same name. Her role, which was played by John Cusak in the film, portrays a music store owner obsessed with pop culture. Kravitz, who Leaky met at the recent final Crimes of Grindelwald trailer preview event, will also executive produce the series. Disney's streaming service is scheduled to go live in the fall of 2019.
Domhnall Gleeson to Star in New HBO Series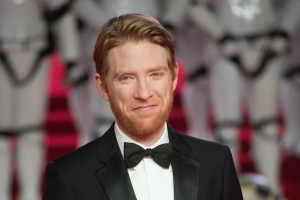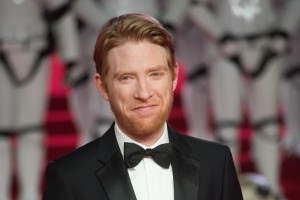 Domhnall Gleeson, known best to Potter fans as cool older Weasley brother Bill, has been cast as the lead in what Deadline calls a new "romantic comedic thriller" for HBO called Run. According to Deadline, this is the synopsis of Gleeson's first major television project,
"Run centers on Ruby, a woman living a humdrum existence who one day gets a text inviting her to fulfill a youthful pact, promising true love and self-reinvention, by stepping out of her life to take a journey with her oldest flame. Gleeson will play Billy Johnson, a successful life guru from a wealthy Irish family. Born with the gift of gab, he deftly combines a boatload of charisma with a boundless need for approval."
Run is from the creator of the award nominated BBC series Killing Eve starring Harry Potter alum Fiona Shaw (Petunia Dursley).
Julie Walters Takes the Lead in The Summer Book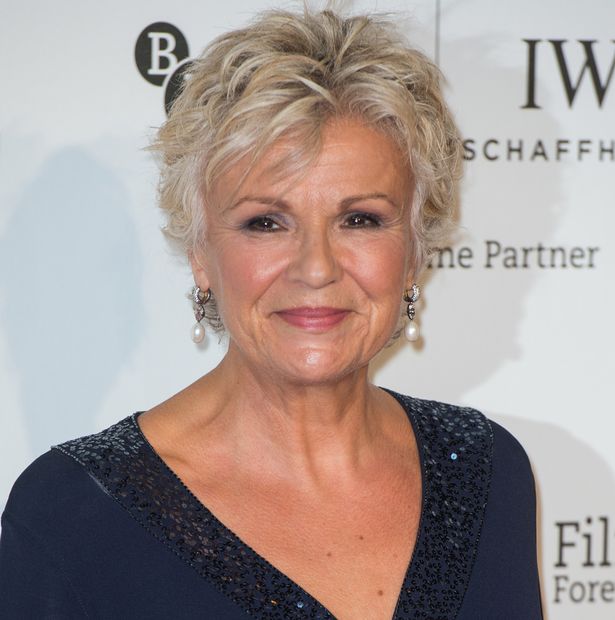 Dame Julie Walters, who we know as beloved magical matriarch Molly Weasley, has been cast as the lead in a new film adaptation of Finnish author Tove Jansson's 1972 novel The Summer Book. The story follows an elderly woman who spends a summer on a Finnish island with her six year old granddaughter whose mother has passed away. Production on the film is planned to begin in Finland in 2019.
Ron Perlman Joins the Cast of Monster Hunter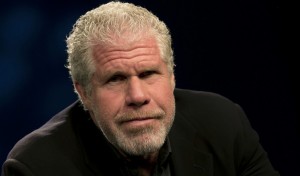 Any Wizarding World fans out there play the fantasy role-play video game Monster Hunter? A film adaptation of the game is in the works starring veteran actor Ron Perlman of Hellboy fame, who played The Blind Pig speakeasy proprietor Gnarlack in Fantastic Beasts and Where to Find Them. As the name of the game suggests, players take on roles and hunt for monsters. The plot of the movie version has not been released, but Perlman will be playing the head of the hunters crew, a character named Admiral. Filming of Monster Hunter begins next month in South Africa.
Trailers and Film Updates
A Preview of Helena Bonham Carter in 55 Steps
Harry Potter fans will get a much different look at the actress they know as Death Eater Bellatrix Lestrange, Helena Bonham Carter in the upcoming drama 55 Steps. Bonham Carter plays psychiatric patient in the film described this way by IMBD,
"When patients' rights lawyer Colette Hughes goes to meet her new client, Eleanor Riese, a patient in the psychiatric unit of a San Francisco hospital, she has no idea that besides taking on an uphill legal battle to improve treatment for mental patients in hospitals, she is meeting a woman who will make it her mission to transform Colette's workaholic life."
Take a look at Bonham Carter's moving performance below in 55 Steps (called Eleanor and Colette in some countries) which can be seen via video on demand October 16 then in select theaters November 16.

The First Trailer for Holmes and Watson with Ralph Fiennes
Fans will have the opportunity to see Ralph Fiennes, the actor who played He Who Must Not Be Named in the Potter films, once again portray a villain, but this time with a hilarious twist, when he plays criminal mastermind Moriarty in the upcoming comedy Holmes and Watson. Take a look at the first trailer for the movie which hits the theaters December 21.

A Release Date for Kenneth Branagh's Agatha Christie Follow-Up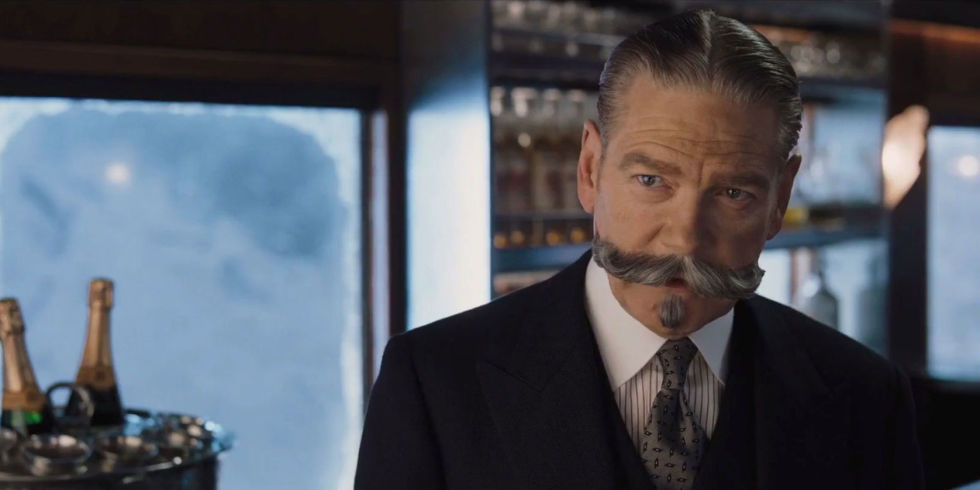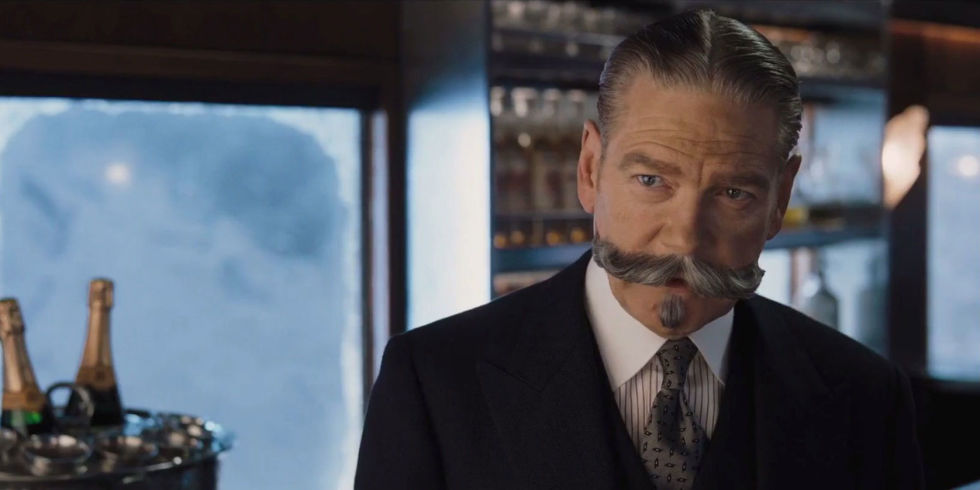 Kenneth Branagh, who played Chamber of Secrets Defence Against the Dark Arts Professor Gilderoy Lockhart, is headed back to the big screen in Death on the Nile,the follow-up to last year's all-star mystery Murder on the Orient Express. This next Agatha Christie remake starring Branagh as Detective Hercule Poirot was originally scheduled to be released next November but has been pushed back to December 19, 2019, putting it head to head with the final installment of Star Wars.
Maggie Smith and Imelda Staunton on Downton Abbey Film Set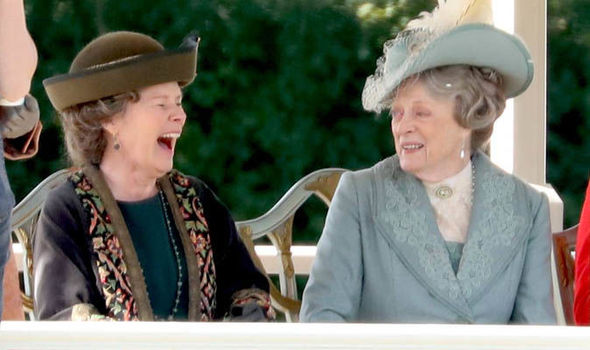 New images have surfaced from the set of the film adaptation of Downton Abbey starring Dame Maggie Smith, Harry Potter's Professor McGonagall, as matriarch Violet Crawley, Dowager Countess of Grantham. Earlier this summer we shared the news that Harry Potter alum Imelda Staunton, who played the rosy yet ruthless Dolores Umbridge would be joining the cast of the popular period drama in a part that is still a mystery. This week however, the Daily Express UK revealed a clue about about her role, or at least who she might be sharing a scene with. Whether they are once again nemeses, or aristocratic gal pals this time around, it looks like these two are having some fun in the process! We won't be able to see them on the big screen until September of next year but we'll keep you posted on any new updates from the set!
BBC Drama with Helen McCrory and Ciarán Hinds Promoted at MIPCOM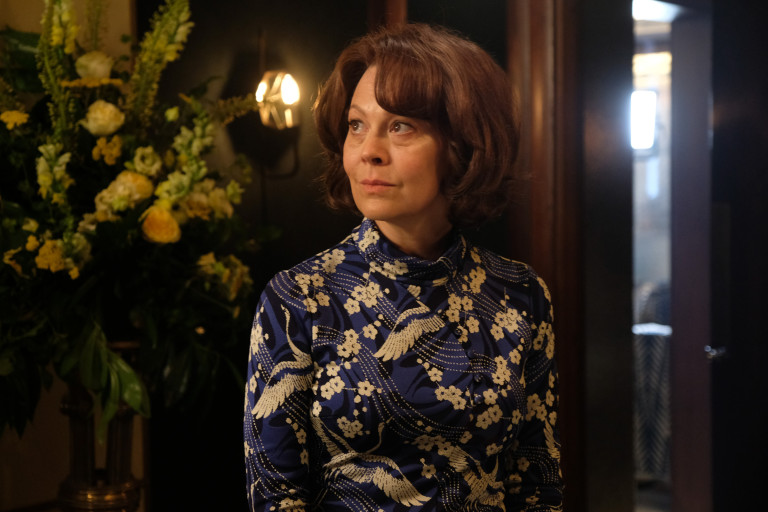 The upcoming BBC drama MotherFatherSon, with Helen McCrory, Harry Potter's Narcissa Malfoy and well known film actor Richard Gere, as well as Ciarán Hinds, Aberforth Dumbledore, will be previewed to an audience of international buyers at the annual entertainment trade show in Cannes known as MIPCOM. The 8-episode BBC Two series stars McCrory as the ex-wife of an American businessman, Gere, dealing with her self-destructive adult son. Hinds will play the father of Gere's character and will be seen in flashbacks. The series is currently filming in London and will air sometime in 2019.
As if that wasn't enough, that's all the Harry Potter and Fantastic Beasts news for this week Muggles. Check out the recent Wizarding World news from the stage, too!