Weekly Round-up: A New Role for Rupert Grint, Awards and Nominations for Alfonso Cuarón, Emma Thompson and Brendan Gleeson, & More!
Dec 01, 2018
Another busy week has passed and we heard news from all corners of the Wizarding World. The Tony-winning Broadway production of Harry Potter and the Cursed Child broke another record for weekly tickets sales and both the Melbourne and New York shows released new tickets, and a Weasley sibling reunion is heading to the Midwest. As we enter the holiday season, Daniel Radcliffe has narrated a Christmas appeal for Demelza Children's Hospice and Alexa users will be able to test their magical knowledge with the new Alexa Harry Potter Quiz from Audible and Pottermore. Pottercast rang in the end of Leaky's Crimes of Grindelwald spoiler lockdown with episode 282 "ORLY?us" and we wrapped up the week beginning a whole new era of Fantastic Beasts speculation with 25 of our biggest questions about the film.
The Harry Potter and Fantastic Beasts actors are as busy as ever with film and television projects. This week in our round-up Rupert Grint joins an upcoming Apple series, Katherine Waterston talks to EW about her next film State Like Sleep, Alfonso Cuaron's acclaimed auto-biographical drama Roma accumulates accolades, a first look at Emma Thompson in Late Night is revealed, new trailers for Kenneth Branagh, David Tennant and Shirley Henderson are released and more!
A New Thriller Series for Rupert Grint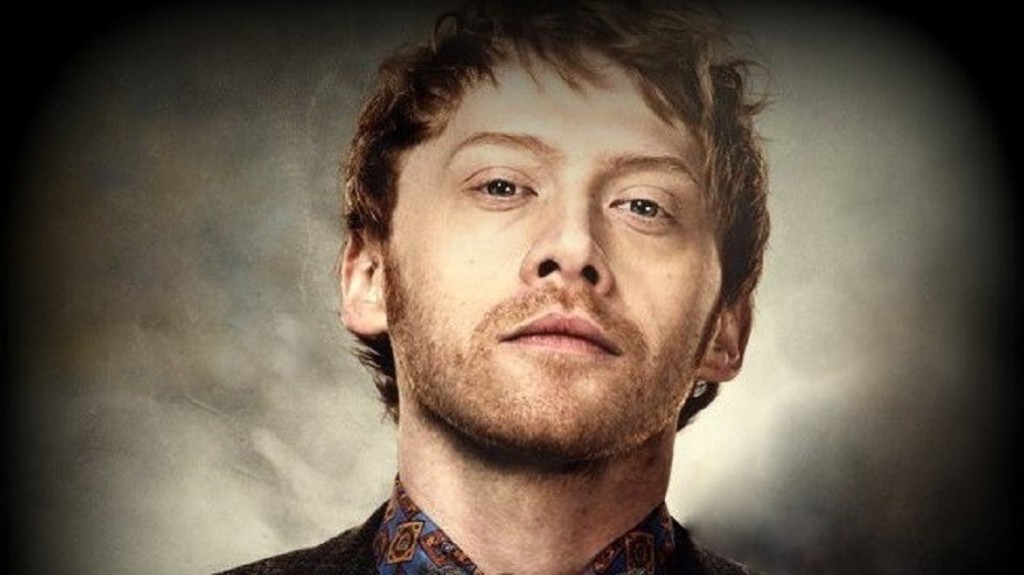 Rupert Grint, who played one of our favorite BFF's in the Harry Potter films, Ron Weasley, is adding another streaming series to his post-Potter resume. Grint, who recently wrapped production on the new BBC/Amazon adaptation of Agatha Christie's The ABC Murders, has joined the cast of an upcoming psychological thriller from director M. Night Shyamalan and Apple. According to Deadline, this is what we know about the yet unnamed series and Grint's role,
The plot of the series has not been revealed, but we hear it follows parents Dorothy (Ambrose) and Sean Turner, who have hired young nanny Leanne to help care for their newborn child. Grint will play Julian Pearce, Dorothy's (Ambrose) younger brother.
No news when this new project starts production, but while you wait, The ABC Murders will air on BBC One by the end of the year and the second season of Grint's Sky One comedy Sick Note (Explicit Content Alert) is now streaming on Netflix.
A Sneak Peek of State Like Sleep with Katherine Waterston
Katherine Waterston, Fantastic Beasts Tina Goldstein stars in the upcoming thriller State Like Sleep.  EW says this about the film's plot,
"(The film) follows Katharine, the recent widow of Belgian actor Stefan Delvoe (Michiel Huisman), as she navigates the events leading up to her husband's suicide, including tracking down his childhood friend Emile (Luke Evans) who works in a seedy and mysterious club her husband frequented. The film jumps back and forth between before and after Stefan's death, and Waterston's ability to navigate the complex emotional changes of her character anchors the film."
During a break in the Crimes of Grindelwald press tour, Waterston spoke with EW about the film, which has numerous time jumps within the storyline. Waterston said this about dealing with the logistics of that kind of production,
"I didn't really think about it while we were doing the film, but psychologically it's a strange thing to do, to be jumping back and forth. I think we did do the best we could to separate the periods. But there were certainly times where because we had the location for a certain number of days you have to jump back and forth."
Waterston also discussed the emotional aspects of filming this movie and what writer/director Meredith Danluck said to her after the editing process,
"'I'm so sorry I did that to you.' It was a very intense process and there was just day after day of intense emotional work."
See Katherine Waterston's full interview with EW and the new trailer for the film below. State Like Sleep will be released in January 2019.

Award Season Accolades for Alfonso Cuarón 
Alfonso Cuarón, director of Harry Potter and the Prisoner of Azkaban, and his recently released semi-biographical film Roma, seem to be a front runner of the 2018 award season. The film, which is set in the early 1970s, is a take on Cuarón's upbringing in Mexico City, and follows the life of a middle class family and its live-in housekeeper. Given that Cuarón produced, wrote, directed, photographed and co-edited the film, early awards predictions have him perhaps making a fairly clean sweep. The film has already won Best Film, Director and Cinematography from the New York Film Circle Awards as well as the coveted Golden Lion at the Venice Film Festival. Roma has been nominated for six Satellite Awards by the International Press Academy including Best Director, Best International Film and Best Cinematography. The film was released on November 21, 2018 to outstanding reviews. We will be cheering on Alfonso Cuarón throughout awards season!
An Award Nomination and A First Image of Emma Thompson in Late Night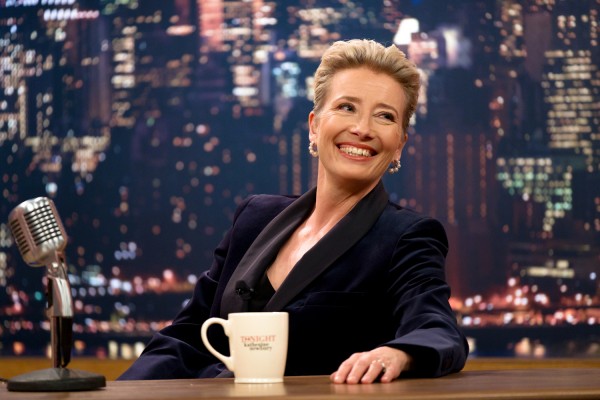 The world premiere of the upcoming comedy Late Night will take place at the Sundance Film Festival in January and the Sundance Institute has revealed a first image of its star Dame Emma Thompson, Harry Potter's Divination Professor Sybill Trelawney. Collider gives this synopsis of the film,
The film stars Emma Thompson as a legendary late-night talk show host who hires her only female staff writer (played by Mindy Kaling), only to see her world turned upside down. The decision was intended to smooth over diversity concerns, but has unexpected (and funny) consequences as "two women separated by culture and generation are united by their love of a biting punch line."
The release date for Late Night has yet to be announced. Thompson has also been nominated for a Satellite Award by the International Press Academy for Best Actress in a Supporting Role in a Limited series  for her role as Goneril in the recent BBC adaptation of King Lear. Congratulations to Emma Thompson!
New Trailers for Kenneth Branagh, Shirley Henderson, and David Tennant
Kenneth Branagh
Three Harry Potter alumni have trailers out this week. First up is the early teaser for Artemis Fowl, the film adaptation of the popular YA novel by Eoin Colfer. Acclaimed stage and screen actor Kenneth Branagh, who played Professor Gilderoy Lockhart in Harry Potter and the Chamber of Secrets, directs the Disney project which AV Club summarizes this way,
The eponymous Artemis Fowl is essentially a pre-teen Lex Luthor, utilizing his family's vast fortune to wage war on magical creatures he hates/fears. The premise of the first book is that Artemis and his bodyguard kidnap a fairy cop so they can get some of her fairy gold as a ransom, which ends up getting them involved in the drama of the fairy world and gradually softening Artemis up until he becomes more of a good guy (or at least less of a bad guy).
In a recent interview with The Independent Branagh said this about casting the leads, whose characters are Irish,
"With Artemis and with Holly… we looked at literally hundreds, in fact thousands of people to find what we thought were the right characteristics,"[…]"We saw probably 1,200 boys. Anyone from Ireland who applied, but people from all over the world, absolutely all over the world. A tough one was people from other cultures or backgrounds doing an Irish accent.
Take a look at the first teaser trailer for Artemis Fowl below. The film, which is being touted as perhaps the next Harry Potter, opens worldwide August 9, 2019.

Shirley Henderson
Shirley Henderson, the Olivier Award winning actress who is best known to Potter fans as Moaning Myrtle, portrays the wife of Stan Laurel in the long awaited biopic of the 1920's comedy duo Laurel and Hardy, Stan and Ollie. Take a look at the new trailer for the film which is receiving early accolades from critics. Stan and Ollie opens in UK theaters January 11.

David Tennant
Online entertainment company Rooster Teeth released a final trailer for their upcoming animated sci-fi series gen:LOCK earlier this week. In this last teaser David Tennant, Barty Crouch, Jr., the voice of Rufus Doc Weller the leader of the Experimental Science Unit and the inventor of the 'gen:LOCK' technology reveals his candidates for the secret gen:LOCK program. The series premieres in January 26 on Rooster Teeth's online subscription service FIRST.

An Award Nomination for Brendan Gleeson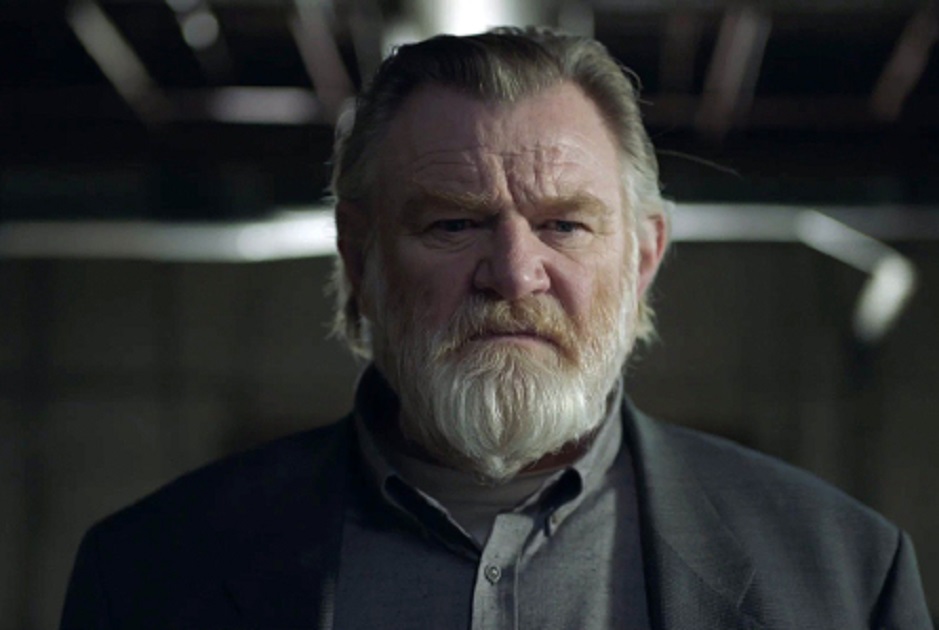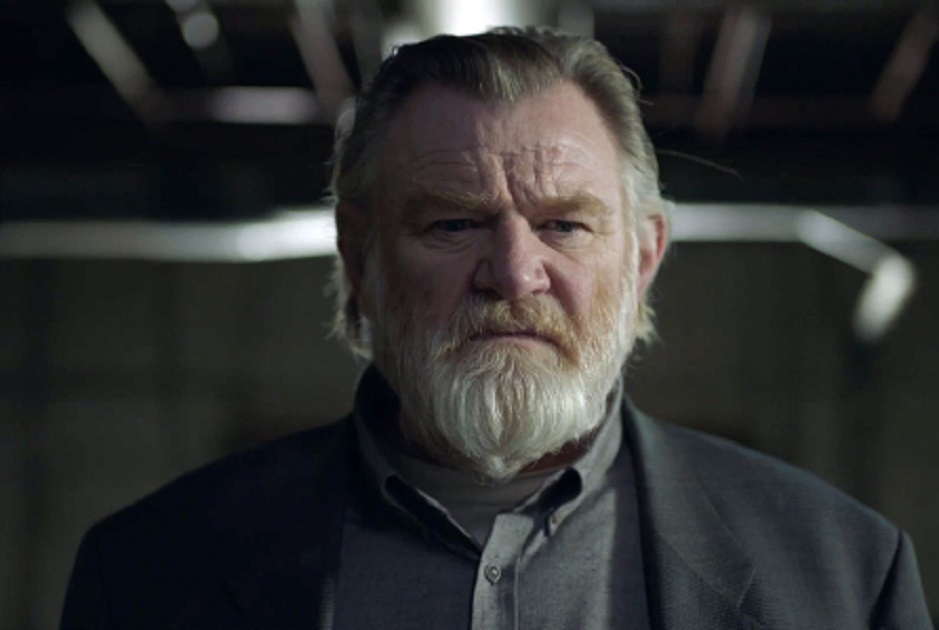 Brendan Gleeson, who played auror Mad-Eye Moody in the Harry Potter films, has been nominated for the Satellite Award for Best Actor in a TV Drama by the International Press Academy for his role as retired police detective Bill Hodges in the TV adaptation of Stephen King's Mr. Mercedes. The International Press Academy is an entertainment media association that each year honors artistic excellence in the areas of motion pictures, television, radio, and new media. Season two of Mr. Mercedes aired earlier this fall on the Audience Network and the nominations for Gleeson, and the series itself come on the heels of a season three renewal last week. The 2019 Satellite Awards ceremony will be held on February 17 in Los Angeles. The full list of 2018 Satellite Award nominations can be found on the International Press Academy website.
Rhys Ifans Joins Ralph Fiennes in the Kingsman Prequel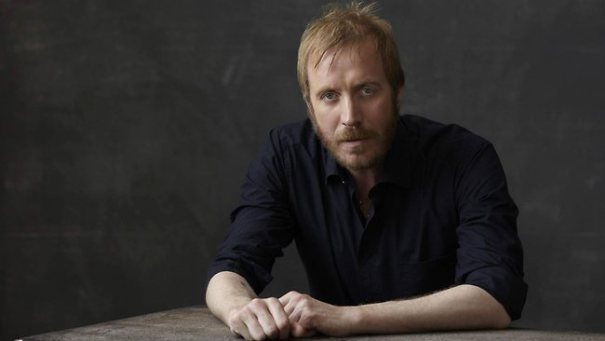 We love when Potter alum meet up on screen! Can you imagine a face off between He Must Not Be Named and Xenophilius Lovegood? Well that's what fans might get with the third installment of the Kingsman series. Ralph Fiennes, Harry Potter's Dark Lord stars in what's being promoted as a prequel to the previous two Kingsman films and according to Collider,
"the prequel is more of a period drama than a spy thriller, and the story centers around ""the man who would be Kingsman." Make of that what you will."
Rhys Ifans who played Luna Lovegood's father in Harry Potter and the Deathly Hallows Part 1 is in discussions to play a dangerous and manipulative Russian mystic. The Kingman prequel is scheduled to open in theaters November 9, 2019.  
A New Film Project for Hero Fiennes Tiffin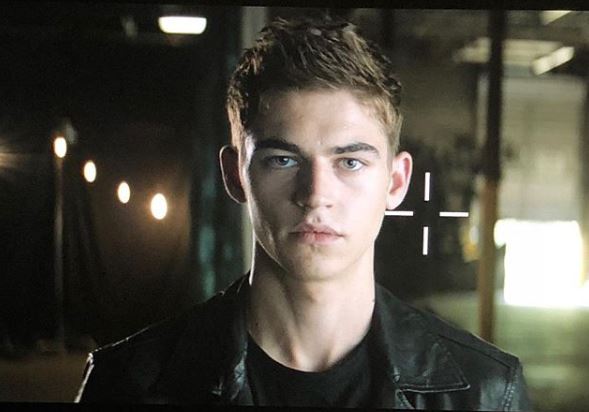 More news from the Fiennes family this week. Ralph's nephew Hero Fiennes Tiffin who played 11 year old Voldemort in Harry Potter and the Half Blood Prince, is taking on a role in the upcoming war drama Freedom's Path. Variety says this about the film and Fiennes Tiffin's character,
"The film follows the story of a wounded Union soldier named Kitch who, when saved by a group of black soldiers, helps them run the Underground Railroad while he recovers from his injuries. Fiennes Tiffin will play William, a naïve Union soldier who is horrified when he enters the war. A deserter and a coward, he befriends Kitch and learns the error of his prejudice."
Congratulations to Hero Fiennes Tiffin on his new role. No word yet on when the film begins production.
A New Film and an Interview for David Heyman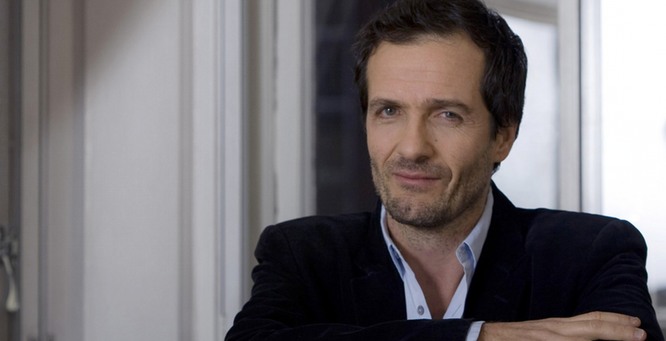 The man behind the magic, David Heyman, producer of all 10 Wizarding World films, is teaming up with his Paddington director Paul King on the screen adaptation of Glyn Maxwell's novel-length poem Time's Fool: A Tale In Verse. According to Deadline the film is,
"about a young man who is cursed to ride a train for eternity, except for one night every seven years when the train pulls into his home town and he has a few hours to unravel the nature of his entrapment."
Heyman also spoke this week to Collider on Fantastic Beasts and what brought him back to the Wizarding World and moving on to Fantastic Beasts 3. He said this about coming back after Harry Potter,
"So, for me when the opportunity arose to work with David again, and to work with Steve, and Lionel, and to work, of course, with Jo and back in the wizarding World, I leapt, because I loved it. It was a big part of my life.

That's not to say I haven't enjoyed the space and time to go on and explore other worlds, and do other things. Of course, I needed to do that. I need to do that, but I leapt at the opportunity."
He also confirmed to Collider that he knows the title of the third installment of the series and that it will follow the Fantastic Beasts: pattern. He said this about the script for the film,
"As we move into the third film, hopefully, I just read the first script and it's so exciting. It's, again, you're here, and now you're going here. It's great."
Take a look at the Collider interview with David Heyman in its entirety.
That's it for this week Potterheads! Stay tuned for more new speculation as we begin the journey to Fantastic Beasts 3 and of course more news from from the Wizarding World actors. Don't forget to follow Leaky on Facebook and Twitter (@Leaky) and on Instagram at @theleakycauldronnews!