Arnaud Brisebois on Visual Effects Magic in 'Crimes of Grindelwald' Paris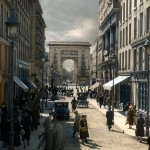 Dec 17, 2018
Visual Effects have long been employed to bring the magic of the wizarding world to life on the silver screen and, as the years pass, the depth and breadth of what studios are able to accomplish becomes all the more impressive.
Fantastic Beasts and Where to Find Them garnered two Oscar nominations for efforts in production design and costume design, both areas which also strongly contribute to the theater-goer's experience of the other-worldly, and Digital Trends reports that Fantastic Beasts: The Crimes of Grindelwald is an early contender for a nomination in the visual effects category, no surprise given the extensive behind-the-scenes work done to recreate 1920s Paris in all its nostalgic glory.
Digital Trends spoke to Rodeo FX and VFX supervisor Arnaud Brisebois about the work his team did for this film and how it differed from their approach to the first installment in the series. He noted that the major difference was in the amount of creature work, with Fantastic Beasts focusing on the introduction to a wide variety of magical creatures and Crimes of Grindelwald featuring fewer beasts but much more of the surrounding environment.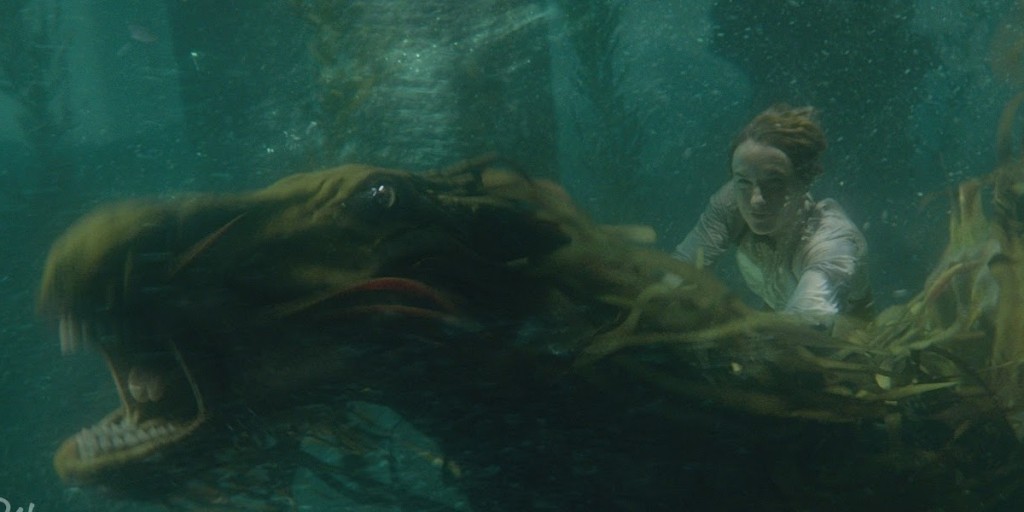 Still, it wouldn't be a Fantastic Beasts film–or a story about magizoologist Newt Scamander–without a few new magical creatures, and this time round fans met the Chupacabra, Kelpie, Chinese Zouwu, Matagot, Augurey and the Kappa, a Japanese water demon. Regarding the development of these incredible creatures, Brisebois said:
"The development phase for creatures is typically done in preproduction very early on, based off descriptions from J.K. Rowling's books. She describes all of them, and there are a few little scribbles and drawings. So there's a lot of inspiration based on these descriptions. … The process is really dynamic [and] starts with really simple black-and-white sketches and drawings just to flush out ideas and silhouettes. And then it gets refined with a bit of color and whatnot, and then into sculpting fairly early on, so that we can move into locomotion and behavior tests. Form follows function, so sometimes something that looks good might not move well and it needs to be revised. Animation is introduced fairly early on in the process, and then it's a balancing act between how that thing is looking and how it's moving. So that's the process overall. There are a lot of people involved. … It's a big family."
Digital Trends then returned discussion to the work that occupied the majority of the team's attention, the very exciting challenge of depicting the streets and rooftops of Paris, as well as the previously-unseen French Ministry of Magic and the Hidden Place, also home to the Circus Arcanus. Brisebois compared the creating of Paris to New York and noted the highlights of the assignment, saying:
"Paris was completely different from New York. Where New York was really solid and straight and austere, Paris is very romantic, very decorative, and very crooked. It was also very dirty relative to the same era of New York. Paris was using lots of charcoal at that time, so the buildings were really dark and dirty. Our work involved a lot of learning how the city was built, because [the production designers] were very precise in how they scanned huge sections of Paris and then built the back-lot set with Parisian streets' and buildings' dimensions, so it could be extended with more of the Parisian streets. It was very accurate, and very complex. It was like a big puzzle."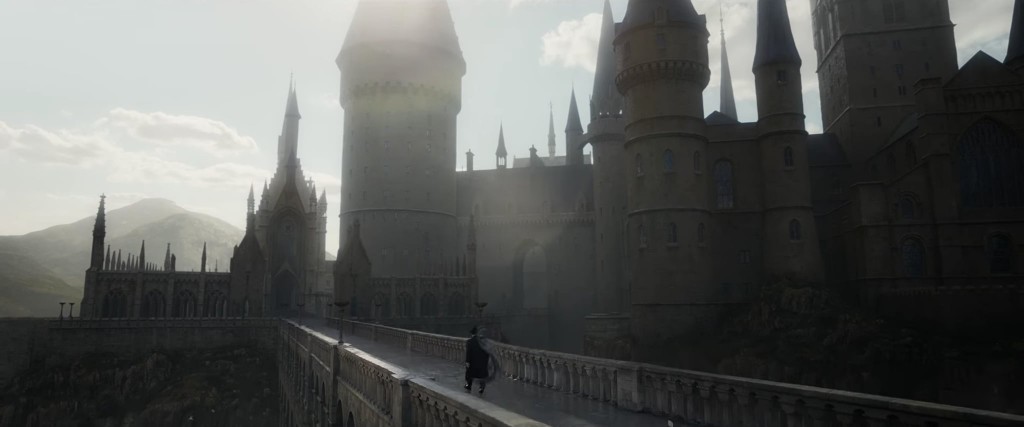 Brisebois then commented on the pleasure of returning to familiar locales such as Hogwarts and the Ministry of Magic, which were inspired by the Harry Potter series but adapted to the needs, and time period, of the new film. Production designer Stuart Craig's original set plans were made available to assist the team, and that served as their starting point. Brisebois explained:
"So we started from these original set plans, as well as some revision plans that were provided, and we had all the original builds and those scans for photo reference to work from. We actually had to rebuild the old Harry Potter environment. That was really fun because it felt like we were even more of a part of the Potter world.

"Some of the hero sequences in those environments had us going into even more detail as far as architecture for effects work. It required a real understanding of how buildings were built at the time structurally, inside and out, so that we were able to destroy them later. So that was a bit of a learning process as well."
They then wrapped the interview with Brisebois reflecting on why Warner Bros. approach to the wizarding world has been so effective visually–and why it continues to resonate with fans. He observed:
"Part of why these films endure and please so many people is that the universe you're being brought into is given a lot of depth and feels like it's an alternate reality, but still real and very beautiful at the same time. You see a lot of things you're not expecting. But the challenge is always the same: It needs to feel photo-real for the audience. It might even be slightly more challenging when you're doing something that is extraordinary in design, because you need to maintain this suspension of disbelief. You need people to feel they can walk in there and they can touch this or that. So yeah, that's why I like these projects so much."
Read the full Digital Trends interview with Arnaud Brisebois, including his comments on Stephen King's It franchise, here.