PotterCast Episode #284, Plus New Logo & Website!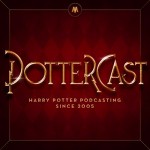 Dec 20, 2018
PotterCast has been on a roll lately, publishing weekly episodes (it's like the early 2000s!), Patreon perks, and today the team revealed not one but FOUR new logos, plus a brand new website!
In episode 284, Alexa, What is Mr. Blood? John, Melissa and Frak take listeners back to early episodes back in 2006, question Newt's global travels in the Fantastic Beasts series (and the mysterious appearance of Globus Mundi in the Wizarding World of Harry Potter in Universal Orlando), the use of Protego Diabolica by Grindelwald, Leta's role in the movie, and much more – check it out on PotterCast's BRAND NEW WEBSITE.
That's right, the days of PotterCast's temporary between-site are finally over! We're excited to announce that PotterCast's new home is based on Mischief Media, an all-new site hosting the podcasts by the wizards behind LeakyCon; Mischief Management.
PotterCast also has a new look for the very first time in eleven years, thanks to Jordan Edwards, which you can check out below:
*dusts off Mirror of Erised*
*sees self in shiny new outfit for the first time in 11 years*
*nods*
Check our new logo! Thank you @JordanEdwards !

#NewProfilePic pic.twitter.com/nGS4aNHhdN

— PotterCast (@pottercast) December 20, 2018
Isn't it beautiful?! If the Gryffindor pride in this version is too much for you, be sure to head to PotterCast's Patreon account for exclusive perks, including THREE more versions of the new logo — one for each Hogwarts House!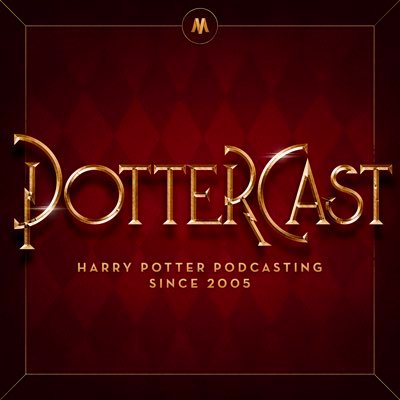 PotterCast will be at Mischief Management's all-new podcast convention, PodX, in June next year, and also LeakyCon 2019, taking place in Dallas in August, and heading back to Boston for LeakyCon10 in October.
The next time you see @PotterCast live will be in Nashville the first weekend of June!! See you there @ThePodX! https://t.co/g2d7dq81YB

— PotterCast (@pottercast) December 20, 2018