'Harry Potter' Director Alfonso Cuarón Wins Two Golden Globes For 'Roma'!
Jan 07, 2019
Alfonso Cuarón – director of Harry Potter and the Prisoner of Azkaban took home the award for Best Director and Best Foreign Language Film at the Golden Globe Awards last night, for his incredible black-and-white cultural movie, Roma.
Roma made its debut in theaters and on Netflix after its Golden Lion premiere at Venice International Film Festival, and contributed two of five Golden Globes awarded to original Netflix movies. The film has already won Best Film, Director and Cinematography from the New York Film Circle Awards, and recently took home four Satellite Awards of the six it was nominated for by the International Press Academy: Best Director, Best International Film (Mexico), Best Original Screenplay, and Best Film Editing. Based in the early 1970s and inspired by Cuarón's childhood in Mexico City, Roma follows the life of a maid – inspired by Cuarón's own Nanny – employed by a middle-class family. The movie is now a leading contender for the Best Foreign-Language Film Oscar.
Cuarón's speech for Best Foreign-Language Film made a profound gesture toward tolerance, diversity and acceptance. He also thanked newcomer and indigenous actress Yalitza Aparicio, whose work on the movie 'stunned' the director.
"Cinema at its best tears down walls and builds bridges to another culture. As we grow these bridges – these experiences and these new shapes and these new faces, we begin to realize that while they may seem strange, they are not unfamiliar. We begin to understand exactly how much we have in common … Gracias familia, gracias Mexico."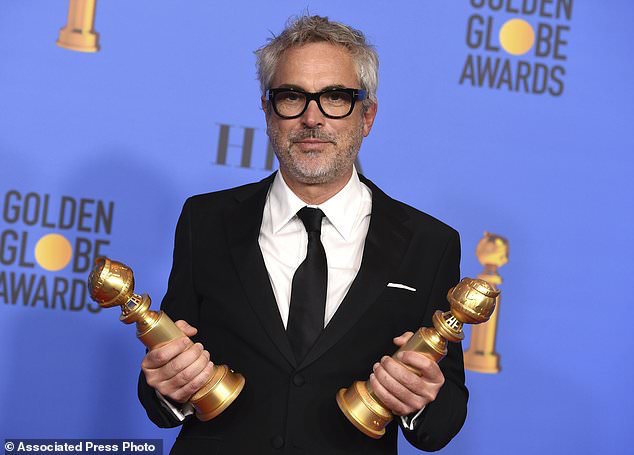 Later in the awards ceremony, Cuarón also accepted the Best Director award, and said he was grateful for the opportunity to bring an 'unlikely film' about a personal story shaped his family and his country into the limelight.
He spoke to Hollywood Life at the recent Palm Springs International Film Festival (where Harry Potter alumni Gary Oldman – Sirius Black – presented him with an award) about the possibility of working in J.K. Rowling's Wizarding World again in future, saying "I would love — I mean, that universe, anything that J.K. Rowling does, I would love to do."
Would you want the Prisoner Of Azkaban Director to take over from David Yates on the remaining Fantastic Beasts movies? David Heyman told us Yates could be around for the long-run, but what are your opinions?
Speaking of his astonishment at the growing buzz surrounding his film, he said:
"It's incredible. I mean, it's very unexpected. I just think it's a film, a Mexican film in black-and-white, without non-recognizable names and it's been embraced by fans all around the world. It's something I definitely didn't expect."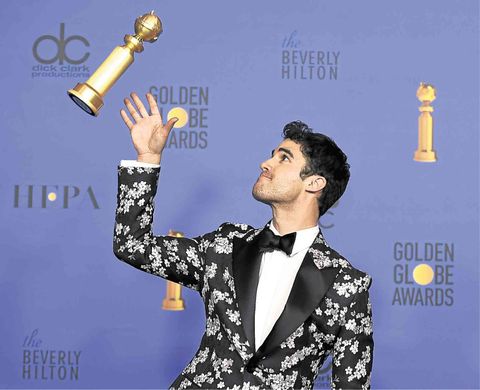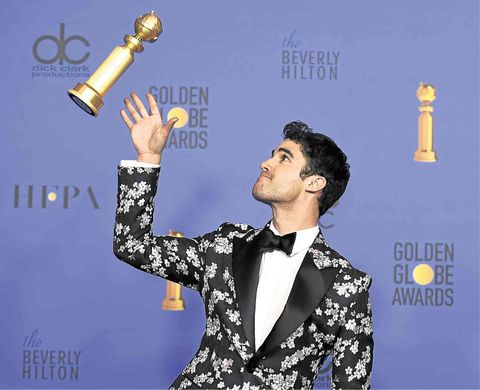 Another big winner from the world of Potter was Darren Criss, who – after winning an Emmy back in September – took home the Golden Globe for Best Actor in a TV Limited Series for his role in The Assassination of Gianni Versace: American Crime Story. In his acceptance speech he took Potterheads back ten years to his role as Harry (Freakin') Potter in Starkid's A Very Potter Musical, by summing up his awards experience in two words: Totally Awesome. It's fair to say he's one talented supermegafoxyawesomehot actor!
Join us in congratulating Alfonso Cuarón and Darren Criss on their achievements!