Theater Round-Up: Images and Interviews From the New 'Cursed Child' Broadway Cast and Hamburg Tickets on Sale Today!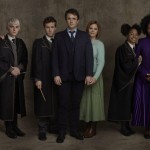 Mar 25, 2019
Last week we bid a fond farewell to the original cast of Harry Potter and the Cursed Child. After an incredible three-year run–two in the West End and one on Broadway–the curtain fell upon them for the final time, ushering another slate of actors into the wizarding world. The second Broadway cast then took to the stage for their first performance March 20 and now, mere days after that magical inauguration, we're finally getting a more intimate look at these individuals through newly-released images and interviews!
Broadway.com unveiled an exclusive gallery of colorful shots featuring the new cast in full costume, and the aura produced by the unique effects applied served to enhance each character in a special way, allowing the actors to truly inhabit their personalities.
The reddish hue surrounding James Snyder conjures a sense strength, intensity and boldness and is, of course, a throwback to Harry's Gryffindor house.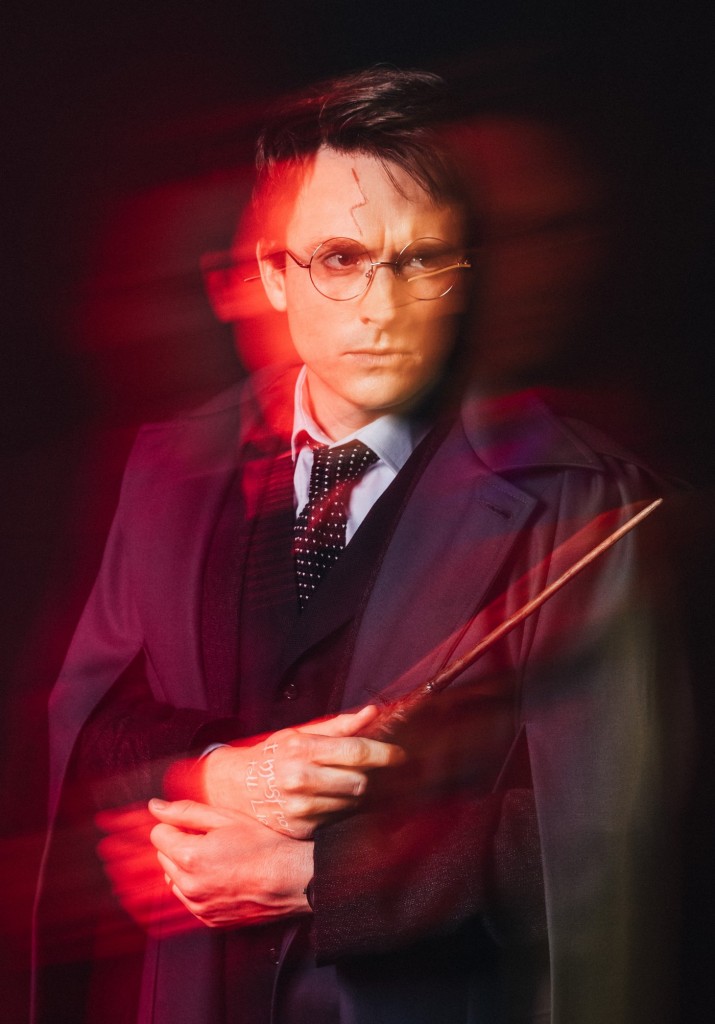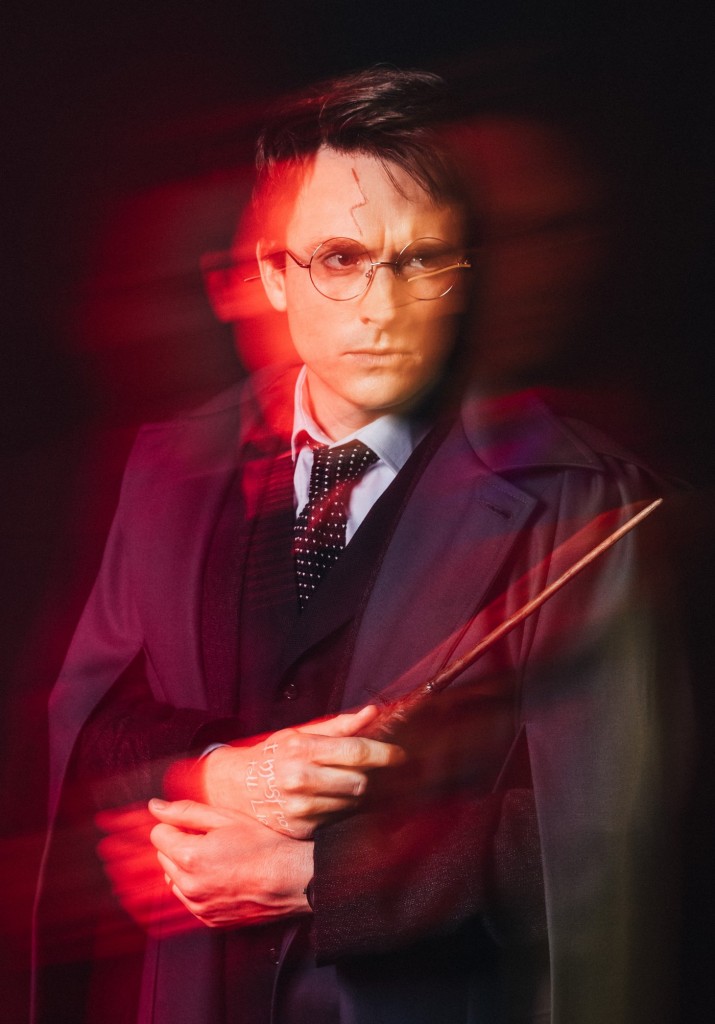 The green glow emitted around Bubba Weiler not only suggests his Slytherin house but also the weight of Scorpius Malfoy's family legacy and his struggle to find his place in it.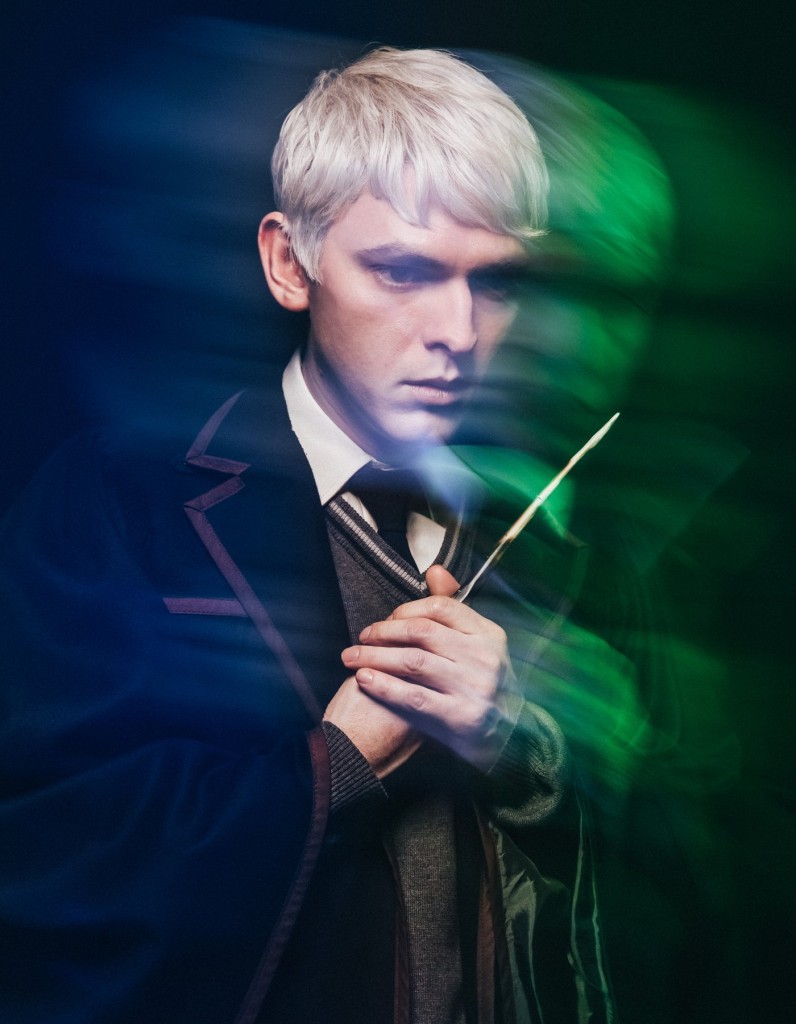 The orange blur that is Matt Mueller's Ron communicates his warmth, as well as the feeling that he's proudly come into his own as a Weasley.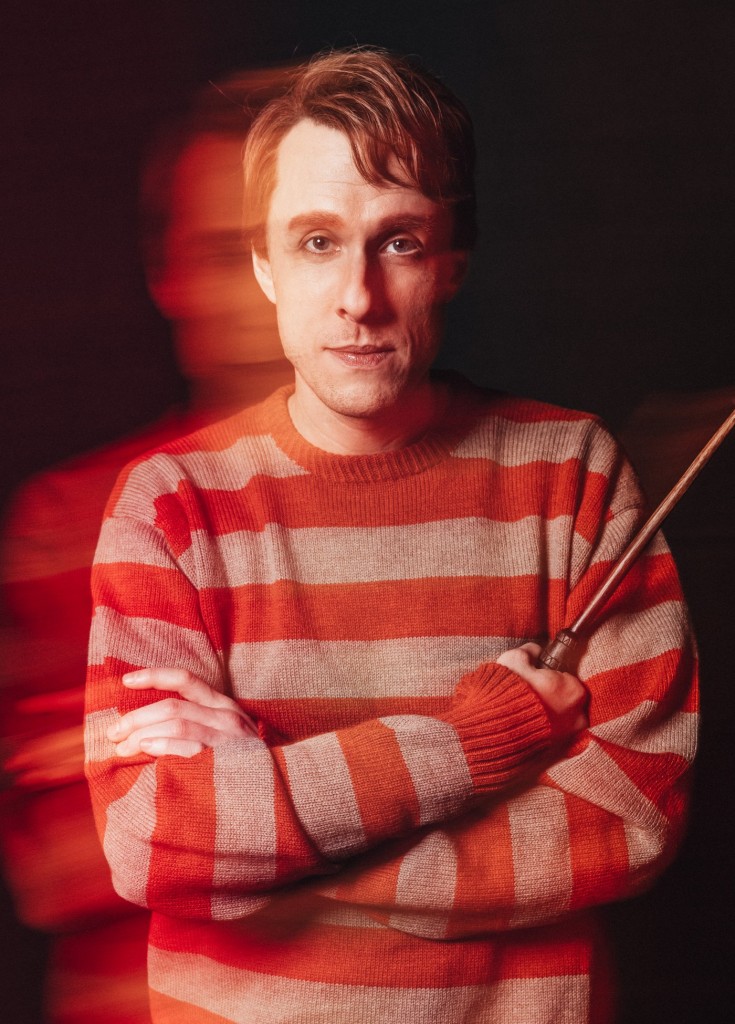 The blues and purples complimenting Diane Davis seem to show Ginny's confidence in and passion for her many roles, as mother to the uncertain Albus, supporter to her husband, Harry, and as a capable woman in her own right. It suggests both her fierceness and her empathy.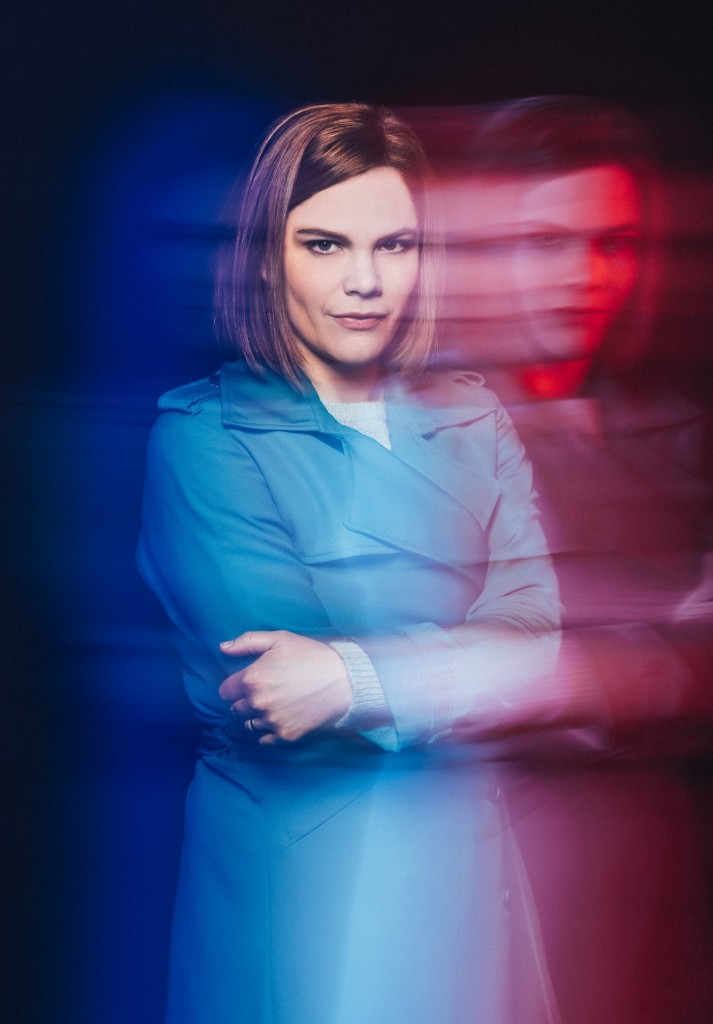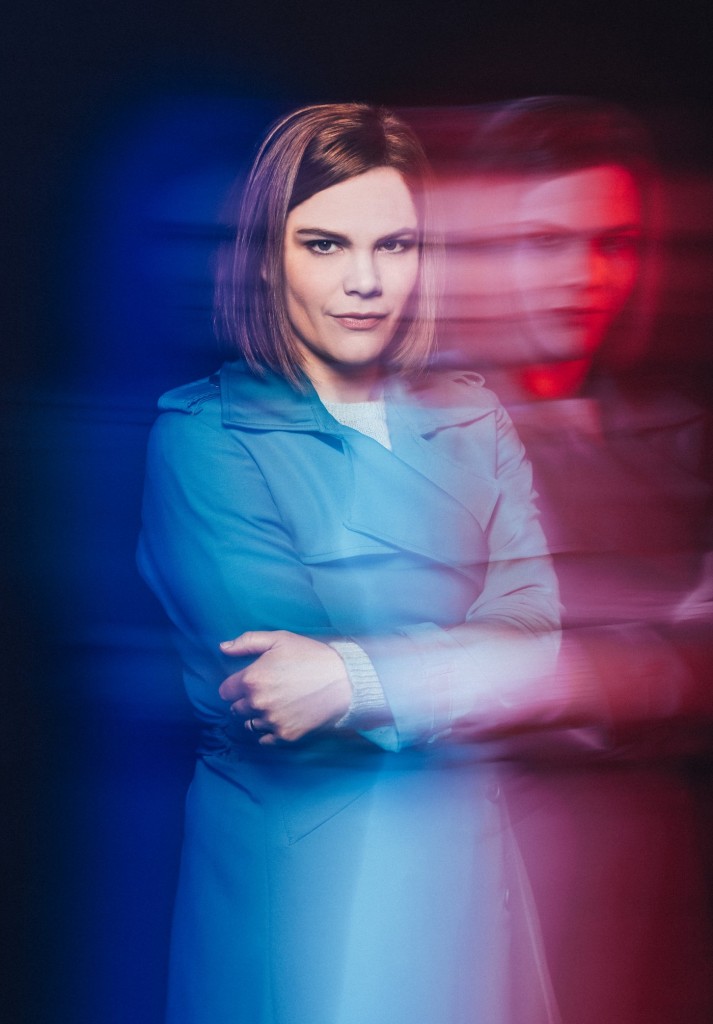 The photos are a creative twist on the typical in-character shots, and the full gallery can be viewed here.
Also view this fantastic behind-the-scenes video of the photo shoot. Though it would not be easy stepping into the robes vacated by Jamie Parker, Noma Dumezweni, Paul Thornley and the like, it's clear the new cast is well on their way to embodying J.K. Rowling's beloved characters.
Jenny Jules, the veteran actress tapped to play Hermione Granger-Weasley actually spoke to that challenge in a recent interview with Forbes. On following in the formidable footsteps of Dumezweni, who won an Olivier Award for her portrayal of Hermione, Jules observed:
"I've done it a couple of times before, my last job I did the show Sweat and I did exactly that. I took it on a national mobile tour with the Public Theatre across the states, and we had the same director, Kate Whoriskey. We had no pressure on us to do what the other had done. We felt like we needed to honor what the playwright Lynn Nottage had written and what Kate had seen. So I kind of felt like I was taking the role from somebody else even though I wasn't taking Michelle's (Wilson). I still felt the difference that it wasn't me that had created it. For Harry Potter, I love Noma (Dumezweni), she's an excellent performer and so generous. I'm happy to be stepping into her shoes because I respect her as an artist. I know the choices she made were strong choices. So, therefore, I will do some of them and try to work around some of the choices that I've seen she's made because there is room to make it my own. It's kind of harder and easier if that makes sense? It's harder because there's a sort of map that you have to follow in different ways and it's easier because it's already a success, so there's less pressure on you to not mess it up."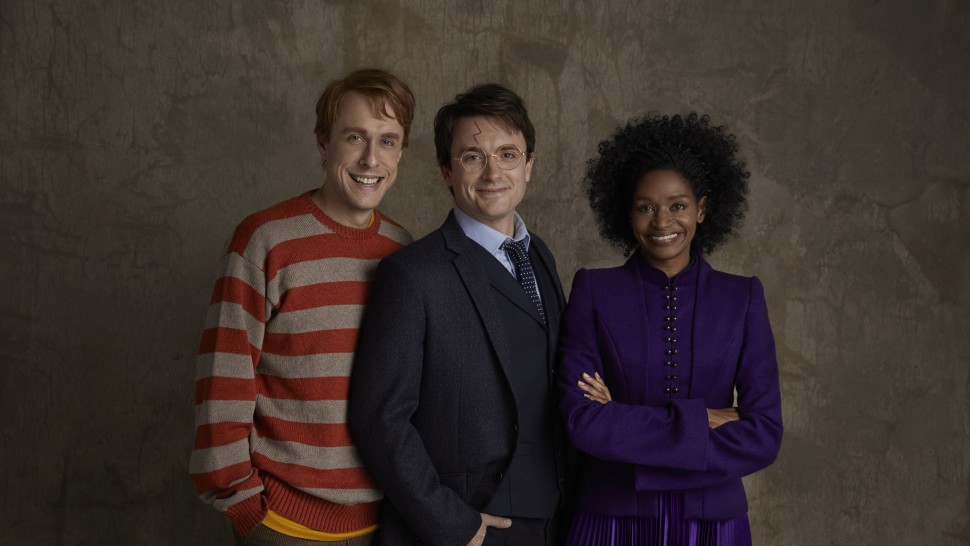 As to the task of not only stepping into–and out of–another actor's shadow but also doing it as an iconic character within a story and fandom full of so much history, Jules agreed it is daunting. She acknowledged:
"Huge nod. Huge. (laughs) I laugh because I can't even think about it like that. My first week whenever anybody said, Hermione Granger, I think I did a little wee in my pants. I've got to get over that because that's going to be me shortly. I have to try to be calm and try to be a little bit cool because she's cool. She's so brilliant and clever. If I can touch the hem of her skirt on those different things then I will be happy. I've got a long time to grow, so I'm going to be finding lots of joyful things. I was a big Harry Potter fan before this. [My husband] Ralph had read them and told me I'd like them and I said, 'how dare you try and give me children's books to read?' (laughs) I started reading them and just got sucked into the world and so I loved the books and all of the characters."
However overwhelming it may be, Jules observed that, unlike other productions which allow for a much shorter rehearsal window, the Cursed Child experience is markedly different, and so she's been able better prepare for and enjoy the role, noting:
"This is a much larger role so I feel more responsibility and it's also, we've had a very long rehearsal process and it's been a joy. The crucible was difficult because we had four weeks and then we were up doing it. I felt like I wanted more chances to do my scene but that's par for the course. Here, every tiny little minutiae we are allowed to go over and go over and fine tune and fine tune. It's been such a joy. I think it's the play; it's two plays."
Jules also revealed that, like Hermione Granger, she is a Gryffindor! It seems that, in addition to her long history in theater, she is perfectly suited to the role and will no doubt quickly capture the hearts of audience members. Read the full interview with Forbes in which she also discusses her path to stage success, starring on Broadway at the same time as husband Ralph Brown and changing opportunities for actors of color in theater, here.
Playbill also posted new images of the primary cast, including individual shots and family poses!
Introducing the new Granger-Weasley family, featuring Mueller, Jules and Nadia Brown as daughter Rose.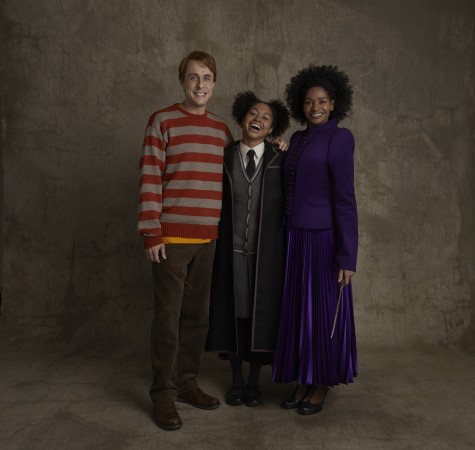 Here is the remnant of the Malfoy family with Weiler alongside Jonno Roberts as father Draco.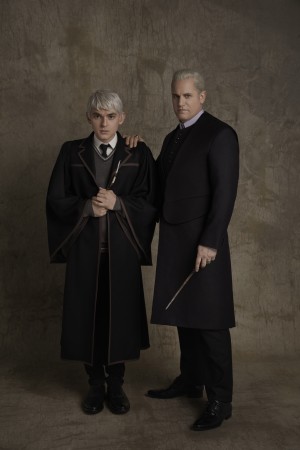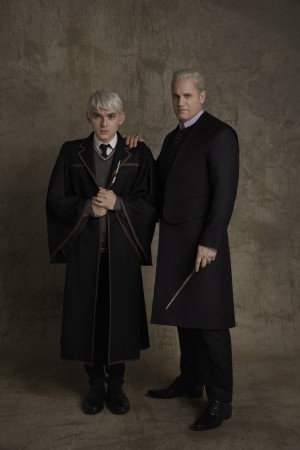 Last, but certainly not least, the Potter family featuring Davis and Snyder with Nicholas Podany, taking on the role of son Albus Severus Potter.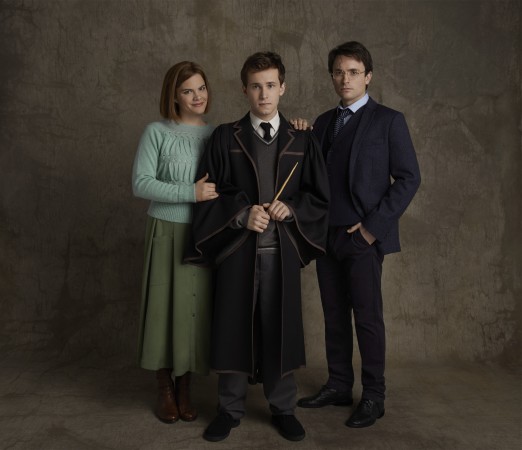 View Playbill's full gallery of photos here.
In other Cursed Child news, tickets for the German-language production of Harry Potter and the Cursed Child in Hamburg are on sale TODAY!
Tickets for Harry Potter and the Cursed Child in Hamburg are on sale now! https://t.co/Rn6PkWvHbG

— Harry Potter and the Cursed Child (@HPPlayLDN) March 25, 2019
Finally, in another first look, Broadway World released an image for Sonia Friedman's upcoming Rosmersholm starring Cormoran Strike's Tom Burke.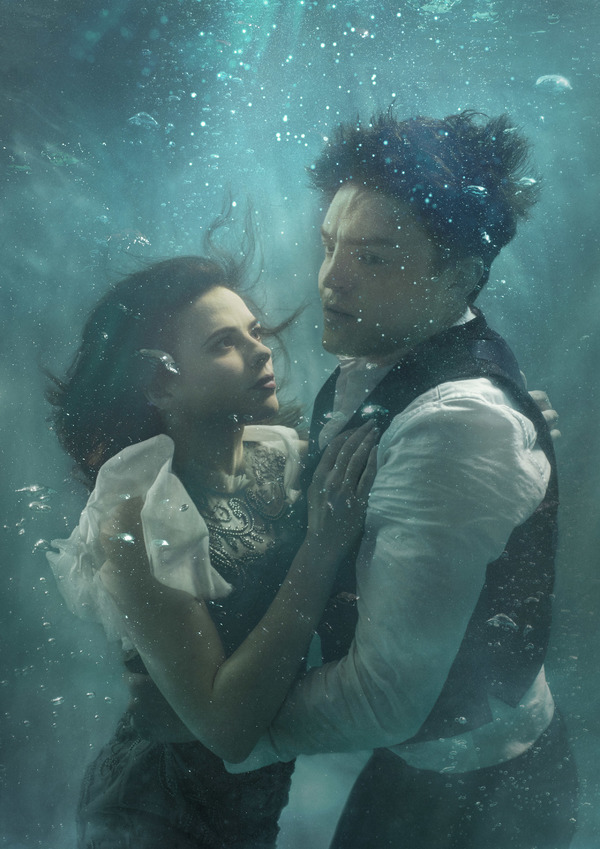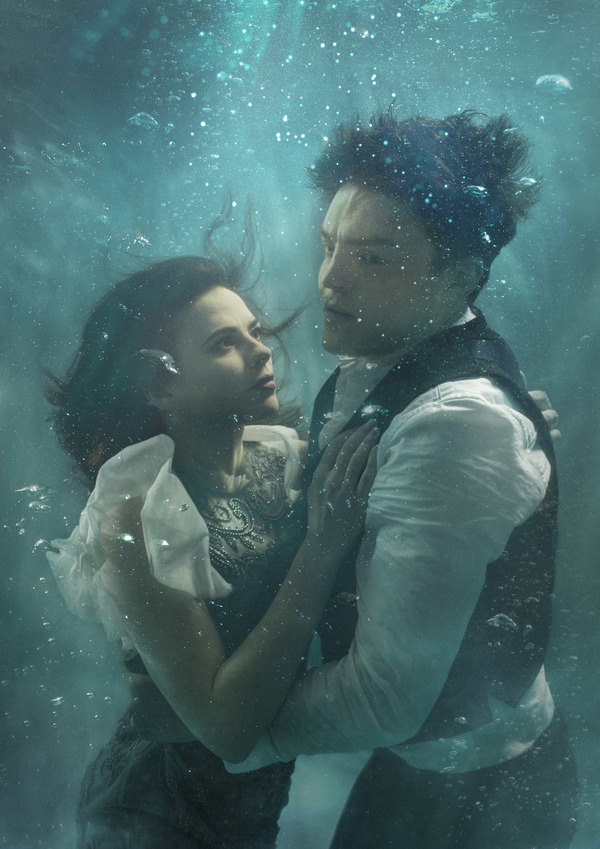 The mesmerizing underwater shot shows Burke in costume as John Rosmer alongside an ethereal Hayley Atwell as heroine Rebecca West. The adaptation from Duncan MacMillan and director Ian Rickson is described as follows:
"An election looming. A country on the brink. A rabid press baying for blood. At the centre of the storm is Rosmersholm, the grand house of an influential dynasty. This is where the future will be decided by John Rosmer – a man torn between the idealised hope of the future and the ghosts of his past."
Previews begin at the Duke of York's Theater April 24 with the official opening set for May 2.