Weekly Round-Up: The Arrival of the Downton Abbey Trailer, Accolades for Robert Pattinson and David Heyman Films at Cannes and More!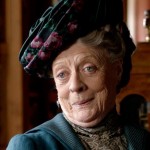 May 26, 2019
As we approach the grand opening of Hagrid's Magical Creatures Motorbike Adventure at Universal Orlando, we had the chance to get a closer look at the new storycoaster and share some of the sights fans will encounter along the ride. Also this week, Leakycon announced their Wizard Wrock lineup for both of this year's events including Harry and the Potters who paid a visit to Pottercast to share their new Deathly Hallows-inspired album Lumos. In the magical book department, Bloomsbury revealed the cover for the deluxe edition of the illustrated Goblet of Fire and Pottermore announced a new series of History of Magic ebooks!
In this week's Harry Potter and Fantastic Beasts Actors Round-Up the first full length trailer was released for the Downton Abbey movie starring Dame Maggie Smith and Imelda Staunton, The Lighthouse with Robert Pattinson premieres at Cannes and wins the critic's choice award at the festival, the first look at a new animated series voiced by four Wizarding World baddies and a House Elf is revealed, David Heyman's Once Upon a Time in Hollywood gets a seven minute ovation at its festival premiere and more!
The First Preview of Maggie Smith in the Downton Abbey Movie
Dame Maggie Smith is back as Dowager Countess of Grantham Violet Crawley in the anxiously awaited first full length trailer for big screen adaptation of the beloved British period drama Downton Abbey. This first look at the film, which also stars Harry Potter alum Imelda Staunton, Dolores Umbridge, revealed that  the King and Queen would be paying a visit to Downton.
Take a look at the preview for the Downton Abbey movie which opens in theaters September 20. Are you as excited as we are to see Maggie Smith and Imelda Staunton together on the big screen again?

An Interview with Rob Pattinson at Cannes
Robert Pattinson, who was revealed last week to be on the short list as DC's next Batman, has gone through quite a transformation since his days as Cedric Diggory in Harry Potter and the Goblet of Fire for his role in the upcoming film The Lighthouse. The fantasy horror film based on a true story about two lighthouse keepers stranded for months at sea off the coast of Maine because of a raging storm premiered earlier this week at the Cannes Film Festival and took home the Fipresci Critics Award. During the festival Pattinson, his co-star Willem DaFoe and director Robert Eggers sat down with Deadline to talk about the project. In the interview below Pattinson confesses how difficult the "old timey" New England accent was for him to nail for the role. No wide release date has been announced yet for The Lighthouse. We'll keep you posted on that and Pattinson's Superhero status!

Wizarding World Baddies and a House Elf in Netflix Fantasy Prequel
Voicing characters for the upcoming Netflix series The Dark Crystal: Age of Resistance is a Potter reunion for the ages! Jason Isaacs, Lucius Malfoy,Helena Bonham Carter who played his sister-in-law, Death Eater Bellatrix Lestrange, and Toby Jones who voiced her Deathly Hallows Part 1 victim Dobby the House Elf, are all voicing recurring roles in the upcoming Netflix sci-fi, fantasy series, a prequel to the 1982 adventure film The Dark Crystal from creator of the Muppets, Jim Henson. Here is a synopsis of the plot according to Netflix,
"The world of Thra is dying. The Crystal of Truth is at the heart of Thra, a source of untold power. But it is damaged, corrupted by the evil Skeksis, and a sickness spreads across the land. When three Gelfling uncover the horrific truth behind the power of the Skeksis, an adventure unfolds as the fires of rebellion are lit and an epic battle for the planet begins."
It looks like a couple of other Wizarding World alum will be joining those three and all but little Dobby seem to hail from the dark side. Ralph Ineson who played Death Eater and hated interim Head of House Amycus Carrow in the last three Harry Potter films and Ólafur Darri Ólafsson who played Skender the oppressive owner of the Circus Arcanus in Crimes of Grindelwald also to appear to have periodic roles in the series.
The Dark Crystal: Age of Resistance launches on Netflix August 30.
Accolades for David Heyman's Once a Upon a Time in Hollywood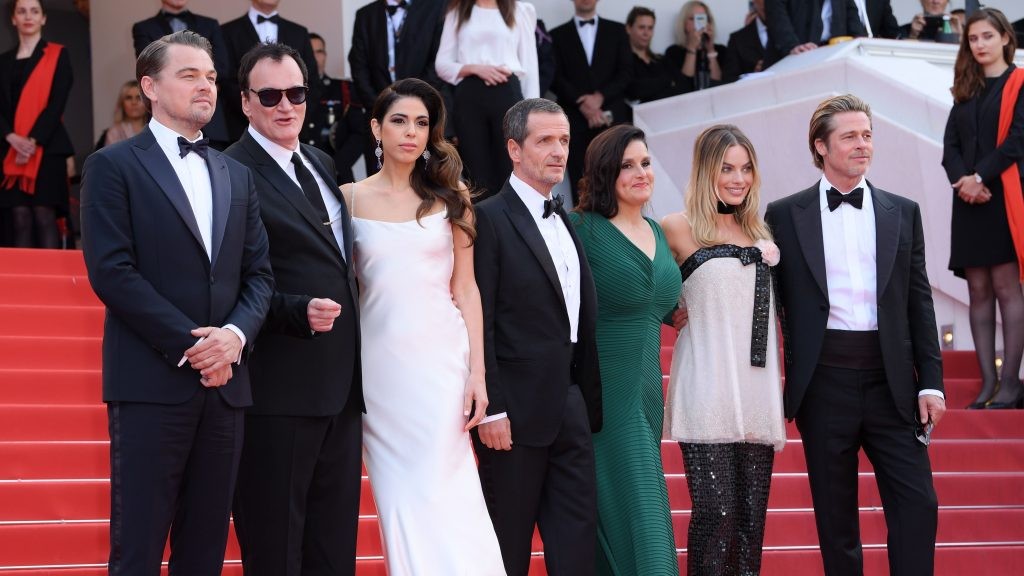 David Heyman, the producer behind all ten Wizarding World movies, is no stranger to screen success. His latest film, Once a Upon a Time in Hollywood, is a joint project between Columbia Pictures in the US and his UK studio Heyday Films. The movie, which surrounds the story of an aging TV actor and his stunt double in 1969 Hollywood, premiered at the Cannes Film Festival this week to a seven minute standing ovation. The film's website gives this additional description of the story,
"It features a large ensemble cast who star in "multiple storylines in a modern fairy tale tribute to the final moments of Hollywood's golden age."
Congratulations to David Heyman. Once Upon a Time in Hollywood opens in US theaters July 26 and in the UK August 14.
A New Film Project for Natalia Tena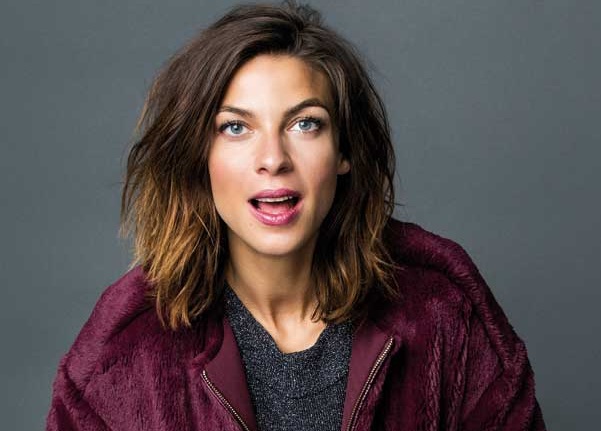 Natalia Tena, who Potter fans know best as chameleon-haired Auror Nymphadora Tonks, has been cast in the upcoming psychological thriller Baby from Spanish director Juanma Baja Ulloa.
Here's a synopsis of the film from Variety,
"Baby" follows a young upper-class woman junkie who, unable to care for the newly-born baby, sells it to a midwife-child trafficker. Overcome with remorse, she will try to recover it."
The director described the story this way to Variety,
"'Baby' will be a battle of emotions and strategies, lent urgency by a tragic countdown. Emotion, suspense, fear –that's 'Baby',"[…] "It's a suspense story and the suspense is the salt of the cinema. The suspense of life is called uncertainty and life is permanent uncertainty. Therefore it's a story about life."
Baby begins filming this August.
More Potter Alumni to Join Christopher Nolan Epic
Two Triwizard Champions and an amnesiac narcissist have joined acclaimed director Christopher Nolan's next film, Tenet. Clemence Poesy, Fleur Delacour, Robert Pattinson, Cedric Diggory and Kenneth Branagh, Gilderoy Lockhart are all cast in the mega project described this way by  Deadline
"Tenet," which is being filmed on location across seven countries, is an action epic evolving from the world of international espionage.
No word yet on the roles for these three Harry Potter alumni but we'll definitely look forward to seeing them together on screen if it falls out that way. It's no surprise that Warner Bros. is the worldwide distributor for the film, which is scheduled to hit theaters on July 17, 2020, the traditional summer blockbuster release date; think past Potter film premieres.
A Sneak Peek of a Superhero Comedy Starring Fiona Glascott
Fans may not know her name by heart yet, but there was almost as much controversy surrounding Fiona Glascott's Wizarding World character as there was a certain leading villain.
Glascott, who played a younger Minerva McGonagall in Crimes of Grindelwald, stars in the upcoming comedy Supervized about a group of senior superheroes in a nursing home in Ireland overseen by Glascott's character Alicia. By the looks of the trailer below, Glascott may be honing her supernatural powers for what we hope is her next appearance as Professor McGonagall in Fantastic Beasts 3. Supervized hits select theaters and VOD July 19.

A Release Date for The Current War with Katherine Waterston
The Current War, the story about the war between Thomas Edison and George Westinghouse over which electrical system would power the modern world, is finally coming to theaters after it premiered at the 2017 Toronto Film Festival. The project, originally from the Weinstein Company, which stars Fantastic Beasts MACUSA Auror Katherine Waterston as Westinghouse's wife Marguerite Erskine, was put on hold in the wake of Harvey Weinstein's sexual misconduct allegations in late 2017. The Current War is now scheduled to open in limited theaters on October 4 and then a wide release October 11.
That's the end of the actors news for this week, but not to worry…there is always more to come with these talented wizards! Take a look at our latest Theater Round-Up and we'll see you again next week. Have a wonderful and safe Memorial Day Weekend to those who observe. Take some time to honor someone who made a sacrifice for their country.