Theater Round-Up: Sonia Friedman's 'The Ferryman' Wins Tonys, 'Cursed Child' and Jessie Cave's 'Sunrise' Nominated for Awards
Jun 17, 2019
The biggest news last week was the long-awaited opening of Hagrid's Magical Creatures Motorbike Adventure in Hogsmeade at Universal Orlando Resort's Islands of Adventure theme park. Leaky was there to bring fans all the exclusive coverage, including a review of the pre-opening media events, interviews with creative director Gary Blumenstein and art director Alan Gilmore and an in-depth description of the ride itself.
But that wasn't all that was going on the extended world of Harry Potter! Sonia Friedman Productions continues to find success, bringing in Tony awards for The Ferryman, transferring The Inheritance to Broadway and drawing Helpmann nominations for Cursed Child Melbourne.
As for Harry Potter alums, Imelda Staunton's Gypsy is now available to stream on PBS, David Bradley proved the Shakespearean hero and Jessie Cave garnered an award nomination for her comedy Sunrise!
Read on for more details below.
Sonia Friedman Productions' The Ferryman Wins Tonys, Brings New Play to Broadway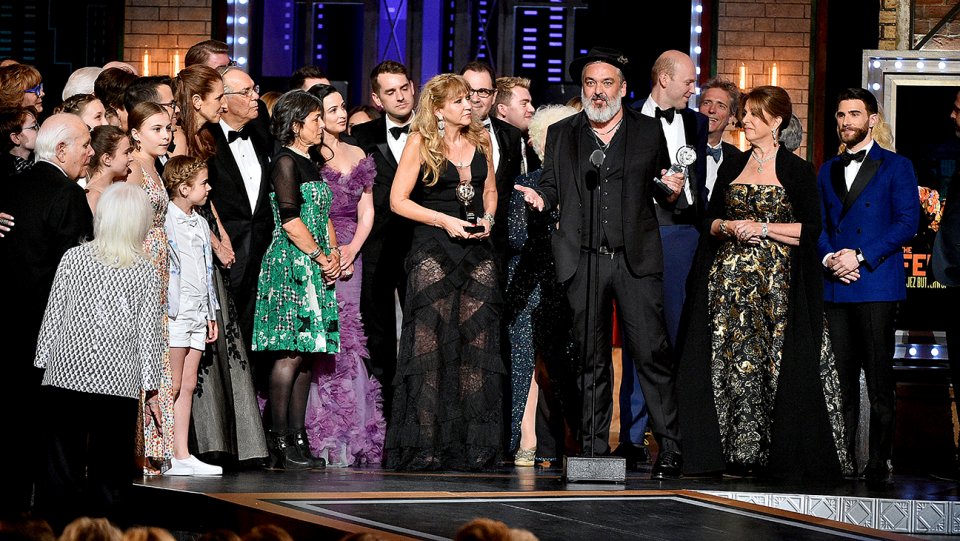 According to the Hollywood Reporter, the 73rd Annual Tony Awards were held Sunday, June 9 at Radio City Music Hall. MCed by returning host James Corden, it was a colorful and entertaining ceremony in which Sonia Friedman's The Ferryman came away as one of the big winners of the night.
Following its 2018 Olivier wins for Best New Play and Best Director, the play continues to find success after its Broadway transfer, picking up the prestigious award for Best Play, Best Scenic Design of a Play (Rob Howell), Best Costume Design of a Play (Rob Howell) and Best Direction of a Play (Sam Mendes).
Fellow Cursed Child collaborator Neil Austin also won a Tony for Best Lighting Design of a Play for his work on Ink. The Cursed Child connection–and magic touch!–runs deep in both Broadway and the West End.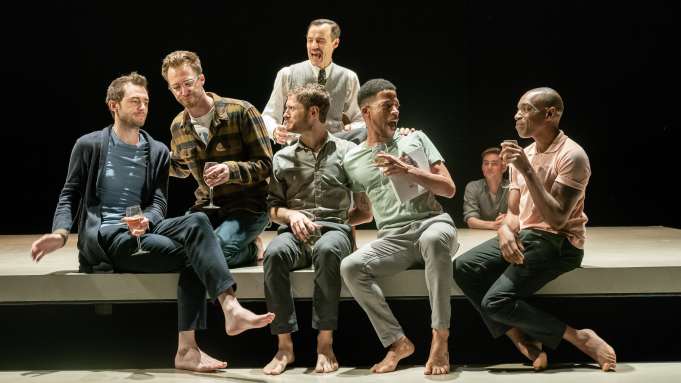 In the wake of this successful precedent, Sonia Friedman Productions is set to bring another Olivier-winning hit to Broadway beginning previews at the Ethel Barrymore Theatre on Friday, Sept. 27, followed by an official opening on Sunday, Nov. 17.
The Inheritance, a two-part production from Matthew Lopez, is described as follows:
"Profoundly touching and wickedly hilarious, Matthew Lopez's highly-anticipated two-part play, The Inheritance, asks how much we owe to those who lived and loved before us, and questions the role we must play for future generations. Brilliantly re-envisioning E. M. Forster's masterpiece Howards End to 21st-century New York, it follows the interlinking lives of three generations of gay men searching for a community of their own – and a place to call home."
Deadline reported that the play will be directed by Stephen Daldry and designed by Bob Crowley. Casting has not yet been finalized, but look for the forthcoming announcement.
Photos courtesy of Theo Wargo and Getty Images.
Harry Potter and the Cursed Child Melbourne Conjures Helpmann Nominations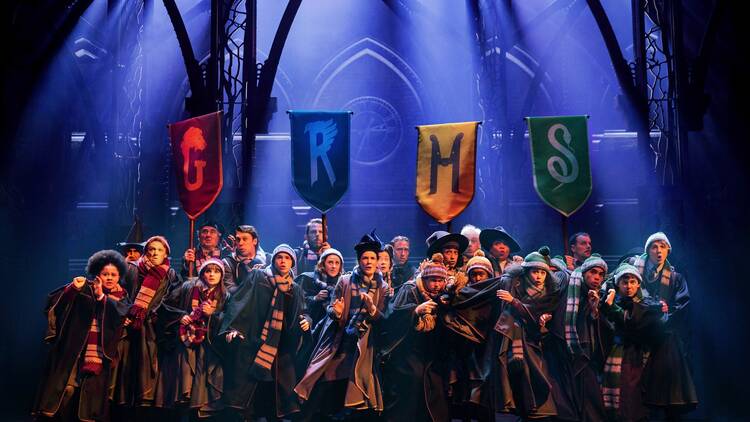 TimeOut announced that Harry Potter and the Cursed Child's Melbourne, Australia production tied for the most Helpmann Awards nominations, conjuring eight nods, including several high-status nominations.
The play, a product of the collaboration between creator J.K. Rowling, writer Jack Thorne and director John Tiffany, garnered recognition in the following categories: Best Costume Design (Katrina Lindsay), Best Lighting Design (Neil Austin), Best Original Score (Imogen Heap), Best Scenic Design (Christine Jones), Best Sound Design (Gareth Fry), Best Female Actor in a Play (Paula Arundell), Best Male Actor in a Supporting Role in a Play (William McKenna) and Best Production of a Play.
Sonia Friedman Productions, Colin Callender and Harry Potter Theatrical Productions were joined by Australian Executive Producer Michael Cassel, who helped make the Harry Potter play a success on its third continent!
The Helpmann Awards will be presented July 14 and 15 in Melbourne.
Imelda Staunton's Gypsy Streams on PBS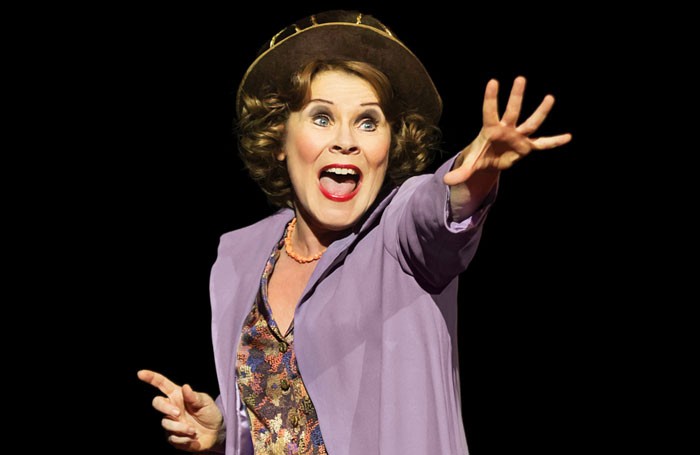 Imelda Staunton has morphed into a stage darling over the years, starring in Sweeney Todd, Who's Afraid of Virginia Woolf?, Follies and Gypsy, turning in an award-winning performance in Arthur Laurents, Jule Styne and Stephen Sondheim's musical revival.
The musical tells the story of "indomitable stage mother Rose [who] chases vicarious success and stardom as she pushes her daughters through the vaudeville circuit. When Baby June flees the act to elope, Rose vows to make introverted Louise into a star." Staunton stars in the role of Rose.
According to Playbill, the London show, marking its 60th anniversary, first aired on PBS as part of its broadcast special Great Performances, which also included ITVs live The Sound of Music and the documentary Broadway Musicals: A Jewish Legacy. Gypsy is now available to stream on PBS through July 31–or watch it below!
David Bradley Saves Shakespeare Production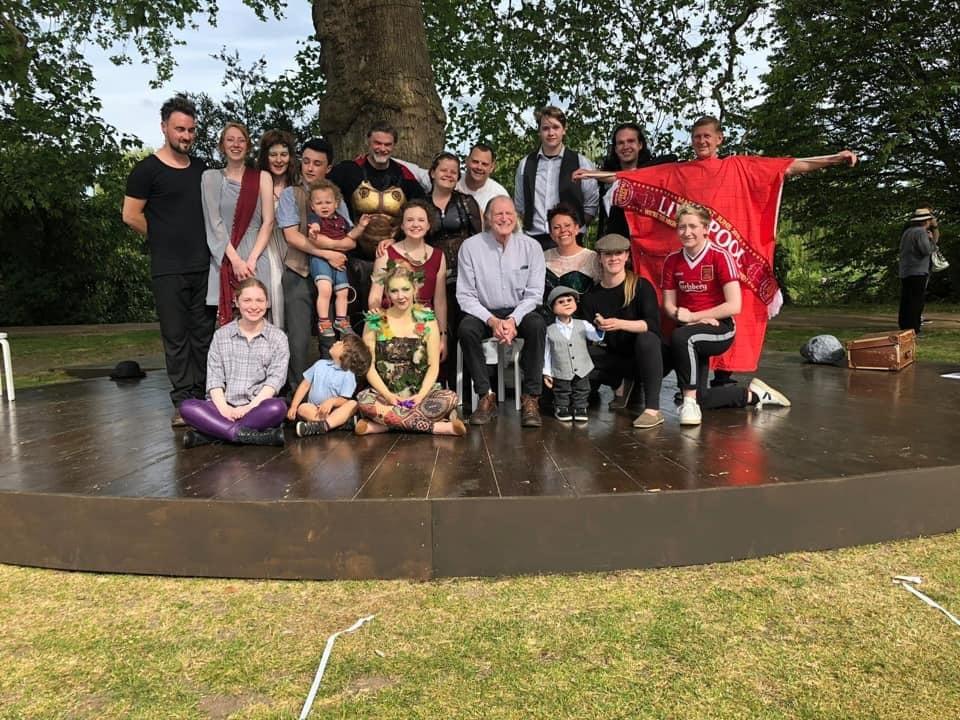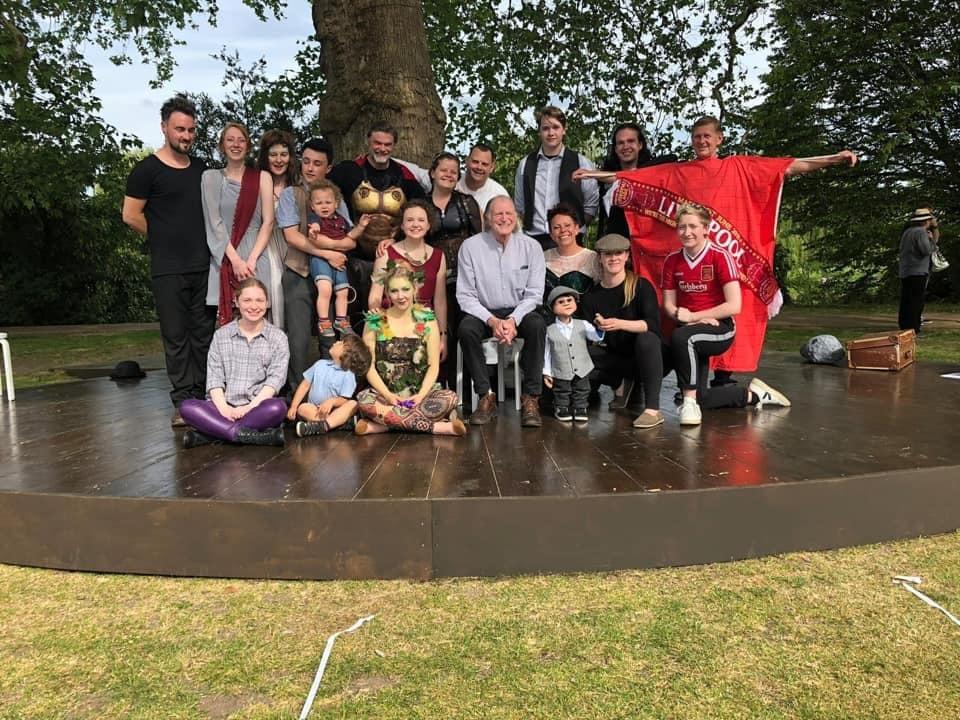 "The show must go on" is a popular aphorism in theater, and David Bradley, best known for portraying Argus Filch in the Harry Potter series and Walder Frey in Game of Thrones, ensured that was possible for a Chalice Productions crew performing A Midsummer Night's Dream in the Royal Shakespeare Gardens in Stratford-upon-Avon.
Bradley and his wife, Rosanna, met with the small company the night before the performance and discovered they were missing a very important prop–Oberon's crown. The Standard reported that Rosanna " immediately offered to 'dig out' David's crown," worn when he took the stage as Henry IV for National Theatre.
Director Laura J. Harris and creative director Terasa Newton-Harris were thrilled. Bradley simply said:
"I'm just glad to see someone making use of them again – and doing so very well!"
He also met with the cast after the show to comment on their "brilliant and really vibrant performance." Harris relished their success, saying:
"The whole experience has just been amazing. To be invited to perform one of our adaptations in the RSC Gardens, working under the RSC banner and in the gaze of William Shakespeare's final resting place was just incredible…

"The fact that David was also able to make the performance was just wonderful for all the cast. He's such a lovely guy. Such a gentleman and nothing like the grumpy, grouchy or treacherous characters he often portrays!"
In addition to offering his congratulations to the actors, Bradley also graciously posed for photos, making it a lovely evening for all!
Jessie Cave Nominated for South Bank Sky Arts Award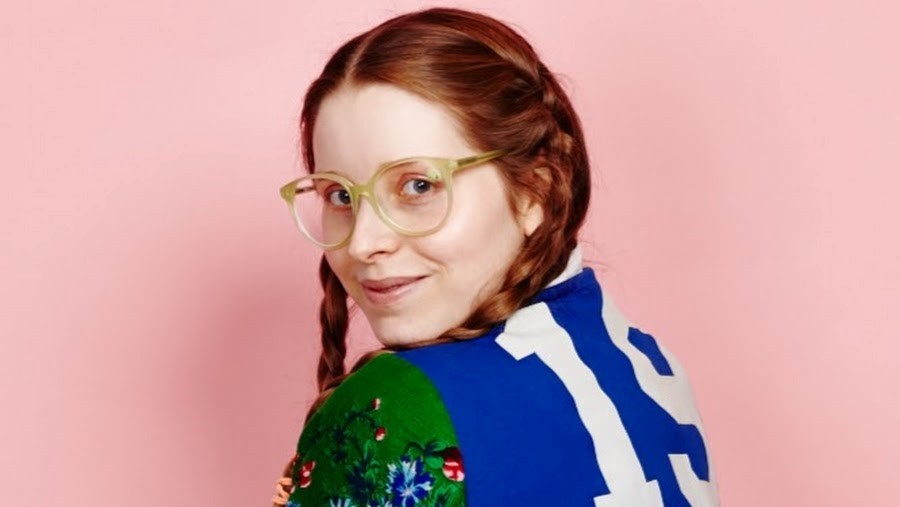 Jessie Cave, most well known to fans for playing Lavender Brown in the Harry Potter films, announced via Instagram that her comedy Sunrise has been nominated for a South Bank Sky Arts Award!
Cave has taken the show on a UK tour, premiering at the Edinburgh Fringe Festival and enjoying a run at London's Soho Theatre. It is now also published (in full color!) by Nick Hern Books.
Leaky had the privilege of discussing Sunrise with her in January in an interview that ranged from the creation and publication of the show to her experiences with fans at conventions to her thoughts on Lavender Brown. Read the full interview here, and raise your wands, and a mug of Butterbeer, in congratulations–we're so proud of your success, Jessie Cave!