Harry and the Potters Release 'Lumos' – First Full-Length Album in 13 Years!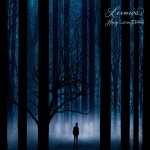 Jun 21, 2019
Harry and the Potters just released their first full-length album in 13 years — and they're about to go on tour!
Lumos comprises 16 songs based on Harry Potter and the Deathly Hallows, and it's no secret that the album is overly political, expertly tying together the current political climate in America (and, well, worldwide), and the affairs in Deathly Hallows. During their episode of PotterCast, Paul and Joe DeGeorge shared some of the creative process behind the album, explaining how they felt compelled to write about their growing concerns about the rise of divisiveness, fear and hate. The album begins with a sobering reminder that whilst we enjoy and celebrate art and music, there's power in words, in creation, and that power lies in action, in speaking out and in coming together. The opening features a line from Elie Wiesel, Holocaust survivor, making this album a clear call to action: "neutrality helps the oppressor, never the survivor."
You can find a couple of the tracks on YouTube currently — the first being "Where's Ron?" (featuring Kimya Dawson), in a brilliant music video by the also-returning Potter Puppet Pals. The other is an instant fan favorite and absolute bop — "Hermione's Army". One of the songs not previewed was The Stone, and honestly, you better get your tissues ready and find yourselves a quiet place to sit and cry just as much as you did when you first read Deathly Hallows, because boy, is that song a journey!
Harry and the Potters have been bringing fans together for almost two decades now. Since forming back in 2002, they've toured public libraries, bookstores and schools, they've co-founded The Harry Potter Alliance, and called upon audiences to take oaths to rock — which really is an oath to abandon cares, abandon the chaotic Muggle world, and join them in celebrating all the best parts of being a Harry Potter fan.
Lumos is an album to treasure, not just because it's a long-awaited comeback, but because these two Potter fans so talented at putting their love for the series into politically-fueled, expertly-crafted songs which celebrate love, community and rebellion in the face of corruption, surveillance, fake news and hate speech.
The track list is as follows:
1. "Lumos"
2. "You're Not the Wizard"
3. "Good Riddance (Privet Drive)"
4. "The Trace"
5. "On the Importance of Media Literacy Under Authoritarian Rule"
6. "Hermione's Army"
7. "What Happened to the Cat? "
8. "The Banality of Evil (Song for Albert Runcorn)"
9. "Gone Campin'"
10. "Where's Ron?" (featuring Kimya Dawson as Hermione Granger)
11. "No Pureblood Supremacy"
12. "Voldemort in Your Head"
13. "The Sword, The Cup, and the Dragon"
14. "The Cloak"
15. "The Stone"
16. "The Wand"
Let us know what your favorite track is, and join us in congratulating (and thanking!) Paul and Joe on this incredible return. We're glad there are TWO LeakyCons for them to play at this year! Find their tour dates here.