Lumos Announces 'A Magical Time of Year' Wizarding World Christmas Album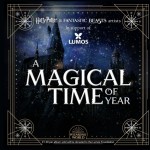 Nov 25, 2019
Remember when Fantastic Beasts star Dan Fogler told during our exclusive interview at LeakyCon that the Lumos charity Christmas album would be coming out this year? Well it's now available for pre-order!
Fogler teased previously on Tessa Netting and Anna Brisbin's podcast Fantastic Geeks (and where to find them) that he'd been involved in recording for an album featuring Fantastic Beasts actors for J.K. Rowling's children's charity, Lumos.
Today, Lumos released the tracklist for the album today, featuring Cursed Child West End actors, and a couple of familiar voices from the Harry Potter film series!
Something magically musical is coming… 29th November, 2019 @Lumos #AMagicalTimeOfYear pic.twitter.com/LJic72MXNf

— Warwick Davis (@WarwickADavis) November 24, 2019
A Magical Time of Year  brings together names from across the Wizarding World to sing some traditional Christmas songs. £1.20 per album sold (or equivalent) will be donated to Lumos, so you'll be doing your part whilst listening! The album releases very soon — November 29, in fact!
🎄A Magical Time of Year brings some of the best-loved names across the Wizarding World together for an album of festive favourites.

Plus, £1.20 per album sold (or equivalent) will be donated to Lumos!

👉 Listen to 3 tracks today + pre-order https://t.co/eNsZ5bA03q pic.twitter.com/qqrwzHbjjI

— Lumos (@lumos) November 25, 2019
The track list features Fantastic Beasts actors Dan Fogler, Claudia Kim, Kevin Guthrie, Ezra Miller, Poppy Corby-Tuech, Alison Sudol and William Nadylam, Cursed Child London's Thomas Aldridge, Chris Jarman and Michelle Gayle, and Harry Potter's Warwick Davis and David Bradley. See the full album track list below: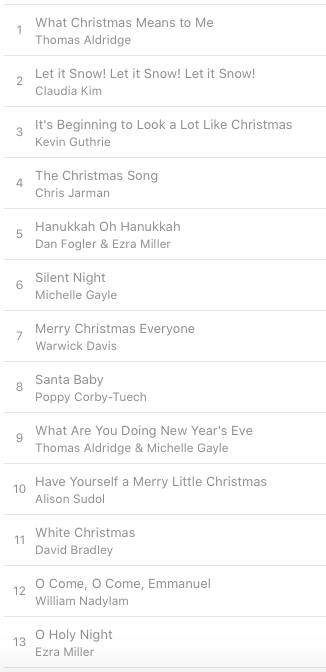 What Christmas Means to Me by Thomas Aldridge, Let it Snow! Let it Snow! Let it Snow! by Claudia Kim, and Merry Christmas Everyone by Warwick Davis are now available to listen to on Spotify, and you can preorder the album on iTunes, Spotify and Amazon Music here. Let's hope we get one of these every year!