Italian Book 5 to be Environmentally Friendly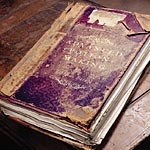 Oct 08, 2003
Uncategorized
Italian Harry Potter publisher Adriano Salani details plans to help make the Italian edition of HP5 more environmentally friendly. TLC reader Enrico kindly translated the article for us, and asks that we forgive his English (which looks quite good to me). Thanks, Enrico!
ZERO IMPACT HARRY POTTER
Adriano Salani Editore informs that the price of "Harry Potter e l'Ordine della Fenice" – that can be booked in bookshops and will be available form October 31st – is fixed to 24 €. The Editor, following the advice suggested by J.K. Rowling ("Harry Potter's books helps to save the Muggle's World wonderful forests, which give shelter to magical animals, like orangutans, wolves and bears. It is a good idea to protect millenary trees, expecially if they have a Whomping Willowlike fibre"), cooperated with Greenpeace seeking the best solution for printing "Harry Potter e l'Ordine della Fenice" on forest respectful paper.
Salani wanted to do more: worrying about carbon dioxide's emissions – the main responsibles for the Greenhouse Effect – generated by the book production process, choosed to counterbalance them by agreeing the Zero Impact plan devised by LIFEGATE. LIFEGATE, platform of the eco-cultural world promoting ecological conscience and an ecological and responsible life style, concieved an certified a method to quantify the ecological impact in terms of carbon dioxide kilograms emitted by activities, products, companies, persons. Having calculated the ecological impact, LIFEGATE proposes a way to counterbalance it. How? Thanks to the carbon-dioxide-absorbing ability of the trees.
This is why it is essential to protect the last green areas of the Earth, or rather, to create new ones by reforestation, improvement and preservation of the woodlands. With every single "Harry Potter e l'Ordine della Fenice"'s copy, the reader will have the security of a "zero impact" purchase on the atmosphere and of contributing in protection of the growing wood and forest areas in Costa Rica and Italy. For further informations www.lifegate.it