Chat with CBBC Newsround's Lizo Mzimba About Harry Potter – Live on TV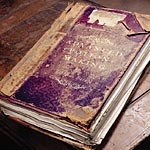 May 21, 2003
Want to be on TV? Want to talk about Order of the Phoenix? Want to talk about Order of the Phoenix on TV? How about win an all-expenses paid trip to London to do it?
The CBBC Newsround show has announced a contest.
Here's what you need:
Your top 3 predictions for Book 5
Sum up in no more than 100 words what happened in GoF
Send it to:

Pure Potter Press Pack

CBBC Newsround Online

Room 1469

BBC White City

Wood Lane

W12 7TS

Deadline is 12:00pm, Friday, June 20th.
Oh, and Lizo Mzimba is good – better than ones own personal Colin Creevey. So be sure your divination talent is a bit more spot on than that wispy Trelawney.
UPDATE: CBBC has contacted us and said that the contest is only valid for children in the UK. Those who enter should be prepared to travel on Friday, June 27th.