Commentary: One week Left – 48 Hours in the Wizarding World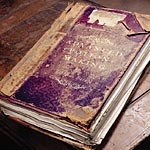 Jun 13, 2003
We're here. 3 long years later and we're finally down to the last 7 days. It's been a fun ride though quite somber, as J.K. Rowling has told us it's the end of an era for Harry and just the beginning of deaths.
One thing that is sorely lacking from the launch of Goblet of Fire is the stories and the pictures – some sort of "record" of how we celebrated the launch of a new chapter to the Harry Potter series.
I think this time, the long wait has brought us all closer together and we've created mini-communities through fan fiction, news & canon to bide our time. I'd like to chronicle all the celebrations this round – think of it as our own "24 Hours in Cyberspace" except it's "48 Hours in the Wizarding World"
As you head to a MeetUp or attend a midnight party or begin reading the book with friends & family, take pictures – something that can be a collage of what you see and experience from the people in costumes at the parties or the huge countdowns in New York's Times Square and London's Piccadilly Circus. Or from a parent and child reading together to a crowd of fans meeting for the first time.
Send the results to [email protected] and be sure to send us a caption with your names and do be aware we will post them on the Web. Though if asked, we are more than happy to keep the pictures anonymous as well.
Second, once you've finished the book, write a story or short essay about your experience. Did you read it with close friends? Did you sit as family members took turns reading from the book? How did it make you feel? When did you get really sad? When were you proud? Send your resulting essay to [email protected] and we'll chronicle them as well.
Please take some time to spread the word to other fan sites, mailing lists and message boards. Sending people to http://www.muari.org/48hours/ will get them to this post until we start building the site.
Meanwhile, we continue the countdown to the last 184 hours until we receive our prize.