Food for Thought – What will you be eating?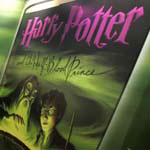 Jun 16, 2003
In an effort to get away from the daily drivel of Harry Potter fluff stories, we're collecting emails of what you plan on EATING when you read. Yes, that's right – whether you'll crack open your book at midnight with munchies at your side, starting with a Hogwarts-sized breakfast, or spending lunch/dinner with delivery/take out/take away, we want to hear what you will be noshing on for this big event.
Plan on making your own Magical Meal? Send us your recipes for Pumpkin Juice, Butterbeer, or we daresay, a stoat sandwich. Looking for ideas? Check out details and essays at The Lexicon.