Canon, fanon and more, oh my!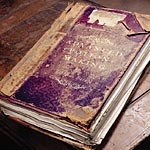 Jun 18, 2003
The Sacramento Bee has an article today about the run-up to midnight on Friday. The article is incredibly comprehensive, discussing the books themselves, the fandom, Nimbus – 2003, discussion groups like Harry Potter for Grownups, and of course, The Leaky Cauldron.
Quoted in the article is Madeline "Flourish" Klink (who sent the url to us), one of the founders of FictionAlley.
They also have an article about which local bookstores will be open for the midnight release.