Fort Wayne News Sentinel's report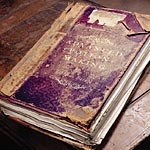 Jun 18, 2003
Uncategorized
Special shout-out to the writer of the Fort Wayne News-Sentinel's piece on HP5, for these paragraphs:
Translation: Nerds, nerds everywhere. Take a drive past any of Fort Wayne's major bookstores around midnight Friday and you'll be able to see scores of J.K. Rowling fans proudly waving wands, fluttering capes and fastening their glasses together with tape. Thanks to Harry Potter, it's OK to be an unapologetic nerd.

And it's about time.
Heck yeah. Nerd and proud.