New York Times Review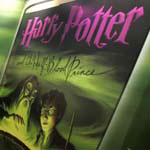 Jun 24, 2003
Uncategorized
Elite book reviewer Michiko Kakutani raved about OotP (on the front page of the newspaper no less):
A considerably darker, more psychological book than its predecessors, "Harry Potter and the Order of the Phoenix" occupies the same emotional and storytelling place in the Potter series as "The Empire Strikes Back" held in the first "Star Wars" trilogy. It provides a sort of fulcrum for the series, marking Harry's emergence from boyhood…
Also check out the NYT's complete coverage of Harry Potter. You might have to register for the site, but it's free and very worth it.