BBC Exclusive to Interview Rowling on June 19th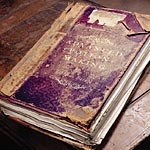 Jun 03, 2003
Set your calendars and ready your Quick Quotes Quills – Jeremy Paxman from BBC's Newsnight has already interviewed Rowling in a show set to air on June 19th.
Rowling tells Paxman about Order of the Phoenix, gives him a taster from the new book, and provides an insight into the inspiration behind the novels.

She also discusses the impact her much-loved books have had on children's literature.

Paxman said: "She talks honestly about her fame, her wealth and the time she even considered breaking her arm to avoid the pressures of writing.

"As well as dropping some clues about what will happen in the Order of the Phoenix, she raises intriguing new possibilities about Harry's longer term future.