National Weekend News Show Seeks Potter Parties and Rabid Fans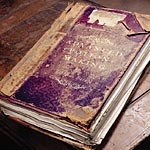 Jun 08, 2003
Uncategorized
I received an email this morning from a producer of a National Weekend Morning News show who is looking for some people to be in a segment to air the morning of Saturday, June 21st across the US. He is looking for two things:
I wonder if
you know of any Harry Potter events planned ahead of the release of the book
that are NOT in bookstores. The parties could be for adults, children or
both.
Perhaps if you know of a person or a family who likes Harry Potter so
much that they often dress like one of the characters, or decorates all or
part of their house in the style from the books and movies.
If you know of any non-bookstore parties, please send me the name of the "place", address, time of the party, and name of the person coordinating the party to [email protected]. If it's a private party, at someone's house, a school, or a library feel free to let me know. I believe they're looking for anything.
As far as a Potty for Potter family, if you know anyone who frequently dresses up a their favorite Potter character or has part of their house decorated in a wacky Potter way, send me their contact information to [email protected]. And PLEASE make sure it's ok you pass their information onto me first.
I will be sending both sets of information to the Producer as soon as I get them.
Spread the word.