New editor!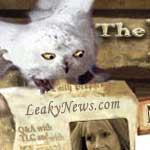 Jul 01, 2003
Posted by Melissa Anelli
Over the next few weeks, TLC will be working with the Lexicon and Quick Quotes to continue updating The Floo Network to keep our information consistent new canon. As changes are made, we will announce them here, so keep an eye out.
One of the first and most exciting of these changes is an addition to the TLC team. Our new editor's name is Joelle, and she caught our attention because of the frequent, intelligent, respectful posts she has made on our comments board (where she is known as JoJo). She is a 23 year old (like myself) who is an avid lover of the HP books, works in public relations and has experience in crisis managment, journalism and other forms of writing. Next to Harry, her favorite literature includes Shakespeare, Yeats and ancient mythology. We are very excited to have her, so please join me in welcoming Joelle to the team!