Where are our reviews?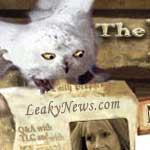 Jul 21, 2003
Uncategorized
A lot of you have asked on comments and email why we haven't yet reviewed OotP, so I thought I'd address it.
The simple answer: Time. Our lives have not calmed down as much as we expected them to after OotP came out. A callous truth is that we can take advantage of this being a fan site, and don't have to have timely reviews, because our audience will still read them. The reason we actually do that is because we see keeping up with the news more important than the details of our opinions on the books, and there is never a break in HP news. We will get to it, we will. The short review (and I think I speak for all the editors): we loved it, thought it was genius, but experienced very harsh and hard-to-take emotions while reading. I wanted to throw it into a shredder a few times (which is a mark of a really great book, IMO).
The other answer: I'm currently working on putting together something that is much better than a review, and achieves the same result, and I'm focusing on that. Won't say no more here. Details soon.