'Mom' or 'Mum'?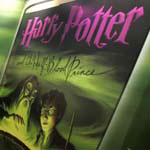 Jul 27, 2003
Uncategorized
Another article from Newsweek – this time on changes to the text for the American editions of the books:

The changes in book five are slight, like changing "colour" to "color," and Levine says the remainder of the series will retain most of Rowling's original wording. "Mum," in other words, is no longer changed to "Mom."
Although this editor suspects that most American fans will end up with both versions even if publishers don't change a word.