Teachers Call OotP 'Dead Right'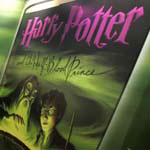 Jul 06, 2003
In an article from news.scotsman.com, teachers hail Order of the Phoenix as 'blistering satire on years of politically motivated interference in the running of schools'. Says Sandy McAulay, head teacher of Leith Academy:
The book sounds about right to me. Many teachers, including me, believe the magic has been sucked out of teaching, because our curriculum is now over-full, our children are over-assessed and there is no room left for teaching that is creative.
Also in the article is former schools chief Douglas Osler's assessment of Hogwarts, which includes:
Timetabling should be improved; History of Magic, double Potions, Divination and Defence against the Black Arts is too much in one day. Pupils do excel at the 3 S's: Sports, Spirits and Spells.
Thanks to TLC reader Dobby (we assume not the real one, although we can't say for certain) for the link.